After three years, China has lifted its ban on Lady Gaga, and removed her from the government's blacklist. Gaga has been on the blacklist since 2011 after China's Culture Ministry deemed her work to be "creating confusion in the order of the online music market, and damaging the nation's cultural security." As they did in Indonesia, Lady Gaga's Chinese album cover has an enlarged gazing ball to cover more of her body, plus added leggings.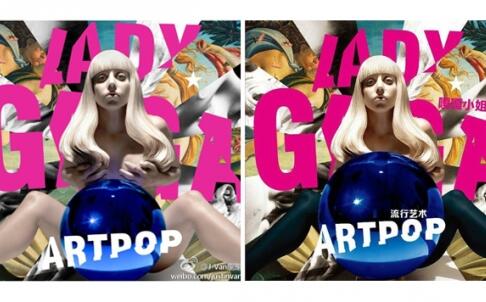 They've also changed the name of the song "Sexxx Dreams" to "X Dreams."
Gaga is obviously thrilled with the government's change of heart.
Pirated versions of ARTPOP have been available on the streets, although CNN reports that Gaga's distributor at Universal China has been "coy" about the ban.