1.
They're not to be trusted and can rip apart at any second for no reason.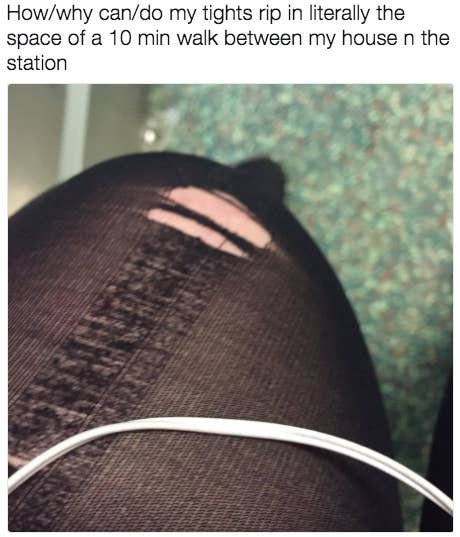 2.
It's impossible to guarantee a professional look when you can't be sure your tights will stay intact.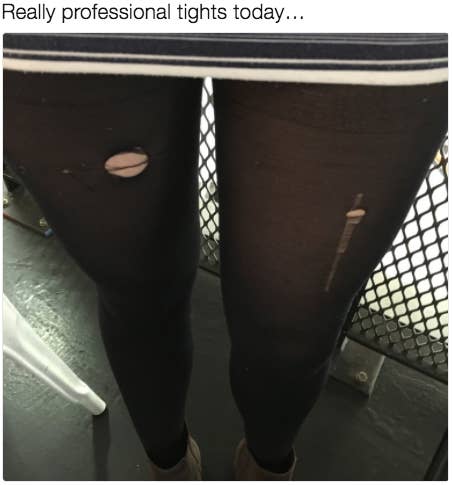 3.
The worst is the feet. Sometimes you can just put your foot into a brand-new pair and BAM – your day is ruined.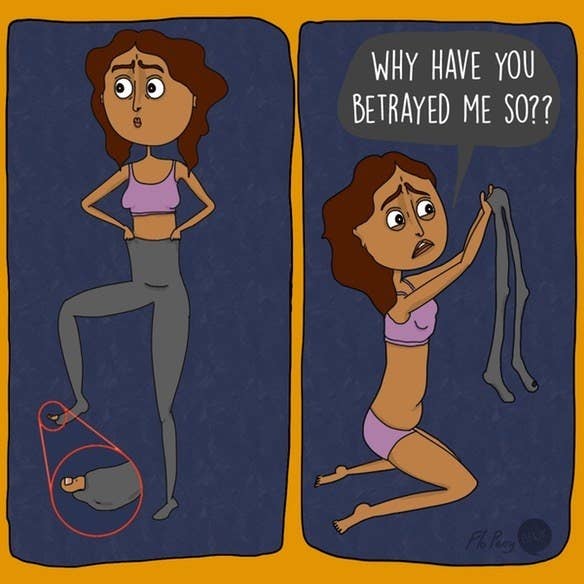 4.
Oh, and it's not just holes, it's ladders too!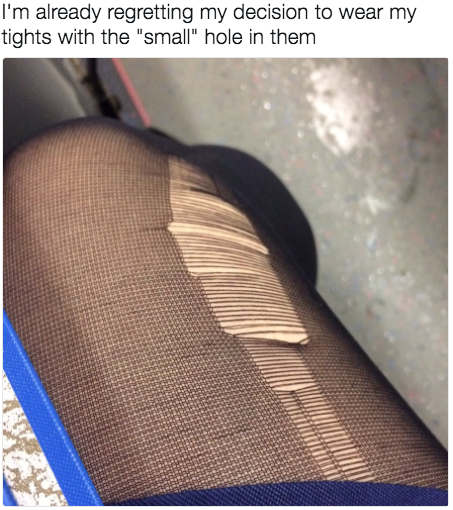 5.
You can think you have a piece of fluff on them, pick it off, and then your whole leg is basically one big ladder.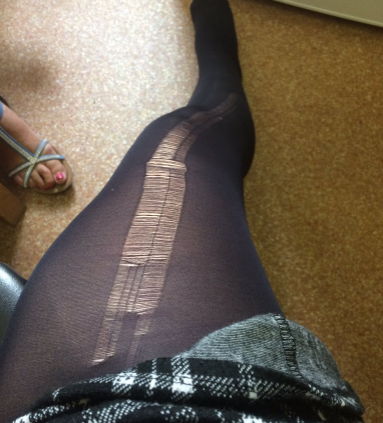 6.
All of this means you constantly have to buy new tights.
7.
Tights are just sweat creators and honestly just so gross.
8.
Let's not even mention the stink of your feet after a long day of sweaty tight wearing.
9.
But even though they're sweat sacks, for some reason in the winter you have to wear two pairs to get anywhere near warm.
10.
And if you get caught in the rain they stick to you and feel so gross.
11.
This means you're constantly washing your tights. But of course tights can not handle a simple wash without going bobbly.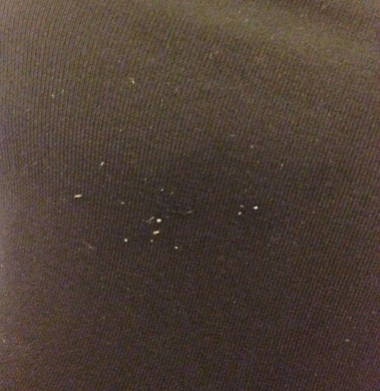 12.
After one wash the gusset goes all saggy.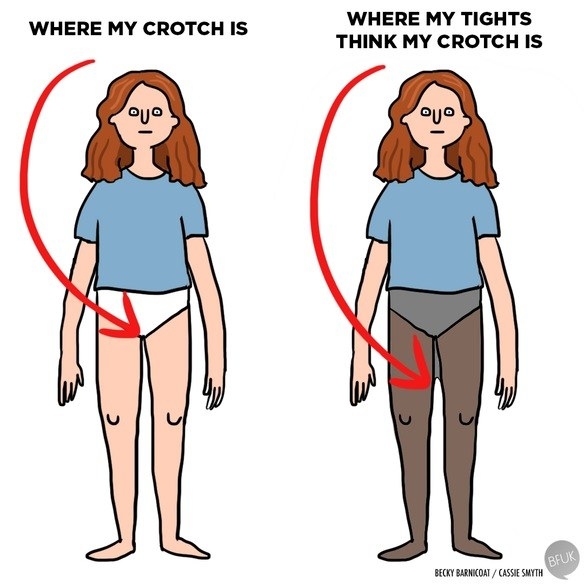 13.
And you have to do a funny walk so no one can see your crotch getting lower and lower.
14.
You then have to find a place to hide so you can yank them up in private.
15.
If you want to have tights that don't droop you have to waste a perfectly good pair of pants and put a pair over the top.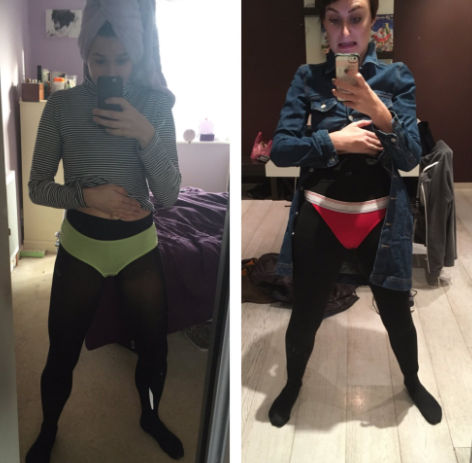 16.
It's impossible to put tights on after moisturising.
17.
They lose all elasticity so fast and you end up with wrinkly ankles.
18.
Why are they so difficult to get on?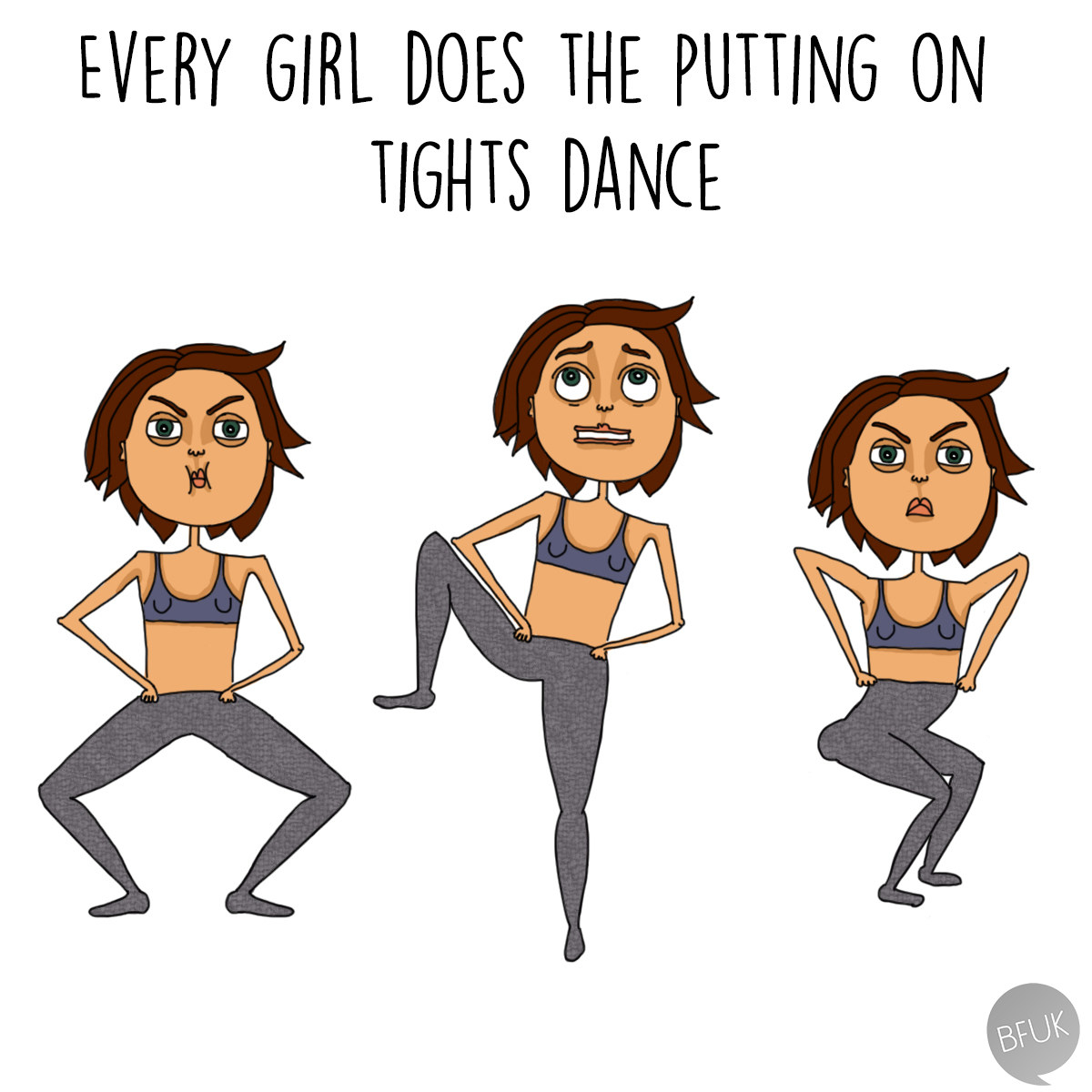 19.
And when you finally get them on they're always twisted.
20.
Even when you're short you have to buy extra large ones for the length.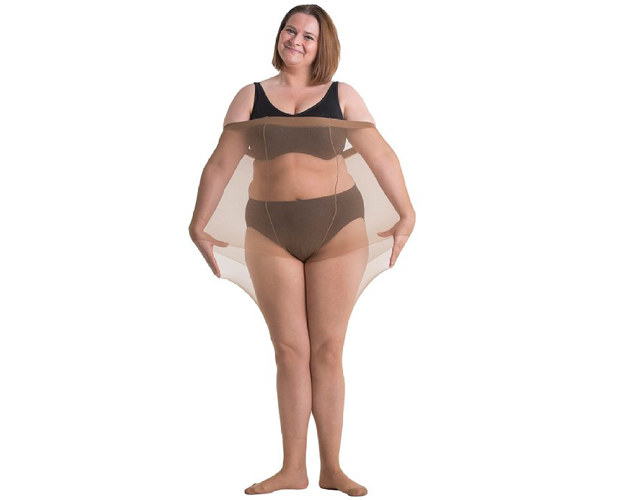 21.
In conclusion, tights are itchy leg shackles and must be cancelled ASAP.