1.
This parent who is done with the school holidays.
2.
And this person whose sunglasses arrived a little smaller than expected.
3.
This date that could not take the tiniest rejection.
4.
This teacher whose good intentions turned into a bit of a nightmare.
5.
This boy from Tinder who is a little too gullible.
6.
This cousin who probably wishes she'd never made this mistake.
7.
This guy who has been massively played.
8.
This woman who just wanted to climb up the career ladder.
9.
This little sister who probably regrets crossing her grandma.
10.
This batter who did not expect a hit like that.
11.
This poor guy who did absolutely nothing to deserve such an atrocity.
12.
Brian Worst, who probably wishes he'd never accepted that friend request.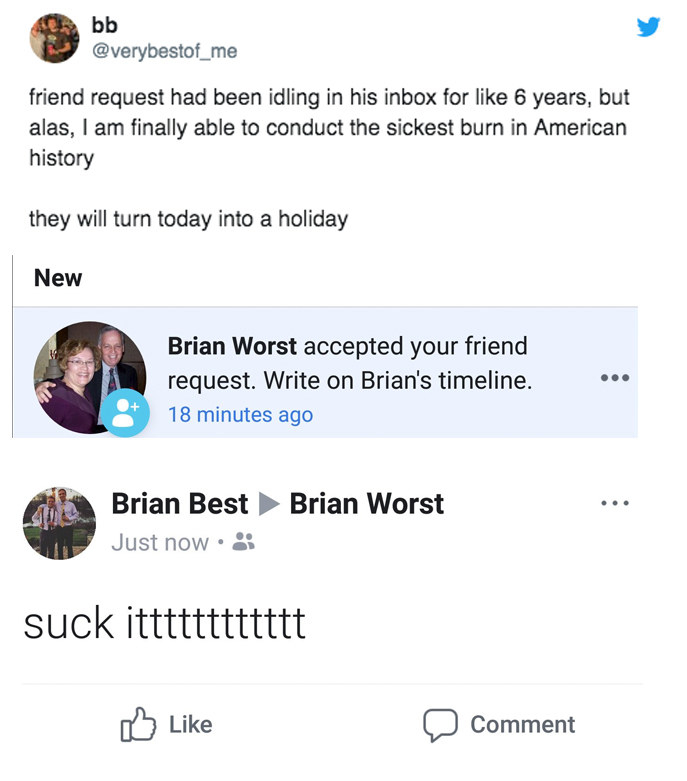 13.
This man who's getting to grips with smartphones.
14.
This poor, poor, dental patient.
15.
This boyfriend who will certainly be scarred by this sandwich.
16.
This girl who has been hurt by cashew nuts for the very last time.
17.
Peter. There's no doubt that Peter is struggling to get through 2018.
18.
This girl who was betrayed by her own dog.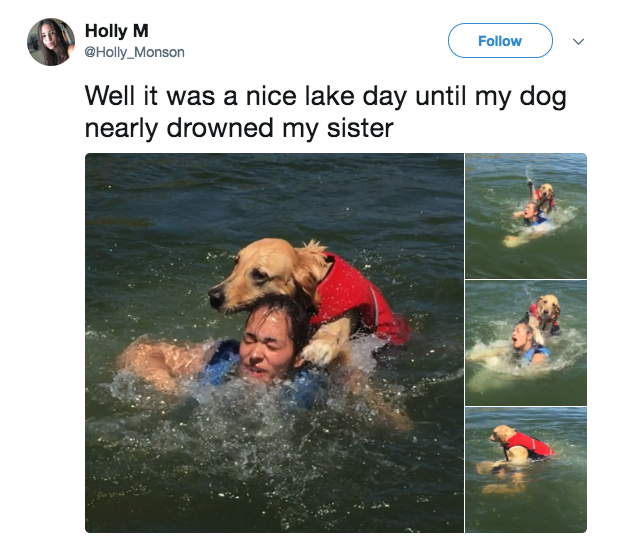 19.
And this girl who lived through everyone's nightmare and fell over at graduation.
20.
This woman whose dog owes her a new shoe.
21.
And finally, this woman who has maybe the worst luck known to man.