Meet Chubby. She's a three year old fox red Labrador who models sunglasses on Depop.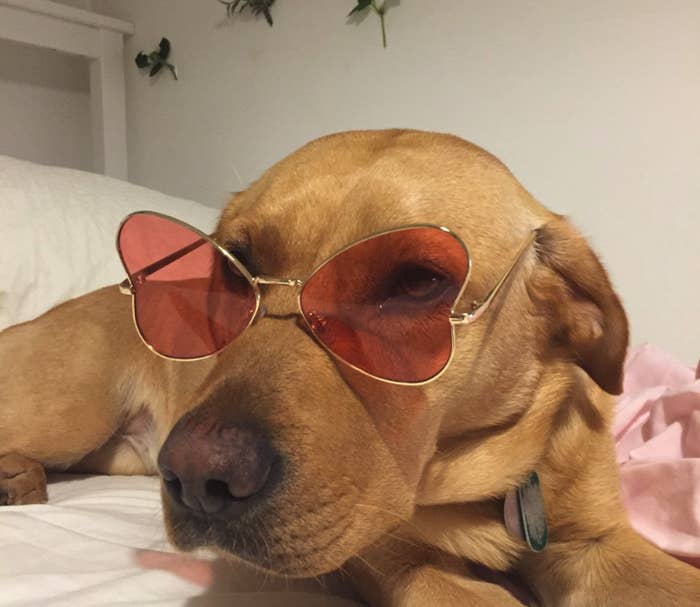 And the internet is loving her.
She's become pretty famous for her iconic looks.
Milly, Chubby's owner and a student at Bristol University, told BuzzFeed: "I started using Chubby to model glasses on Depop because I wanted to sell some glasses, but didn't want to put a picture of my face up."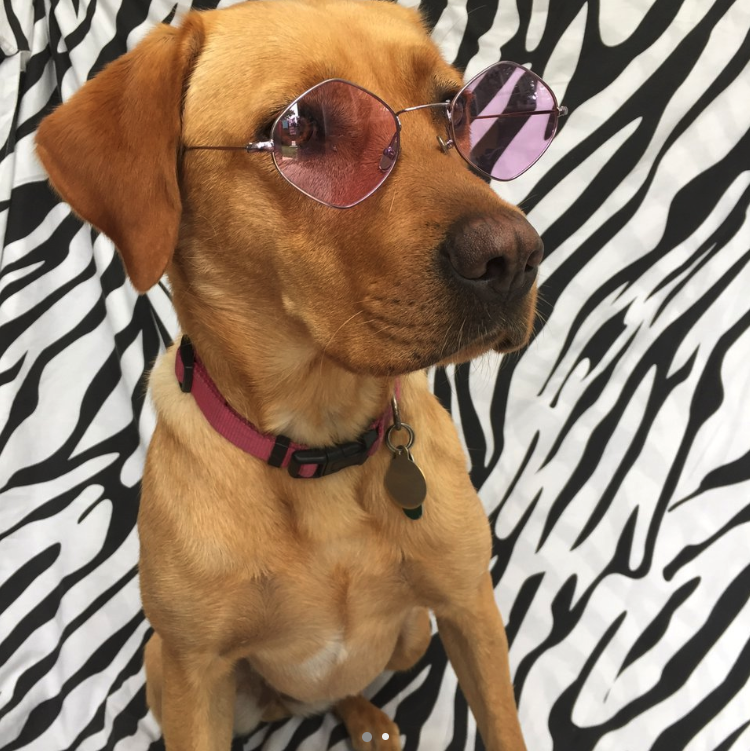 She said that Chubby, being "really cute", offered "the perfect solution."
Milly believes that Chubby's popularity has helped her sales: "People have literally said to me they bought the glasses because of her, and lots of people ask if she's for sale and for how much...she is definitely not for sale!"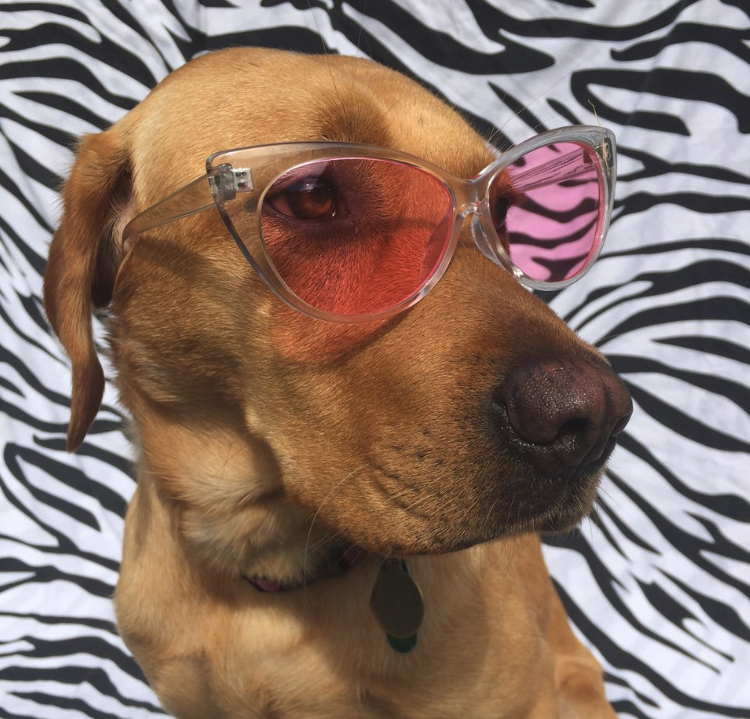 Chubby even has an Instagram where she's only ever seen in her iconic sunglasses.
Milly says the response has been mad: "It started solely for my own entertainment because I think its hilarious but it seems like other people think it's quite funny too!"
Can't wait to see Chubby at Milan Fashion Week.