Forget Fake News, Here's some Fun News!
February 3, 2017
Forget Fake News, Here's some Fun News! DHD Films to join Smunday campaign with Heinz!
Dallas, Texas based company, DHD Films joins the #Smunday Campaign to make the Monday after Super-Bowl Sunday a National Holiday!
In a recent tongue-in-cheek campaign to make the day after the Super Bowl- dubbed ''Smunday'' - a national holiday, Kraft Heinz has started an online petition. DHD Films immediately signed on.
"Before it becomes a national holiday, we are making it a studio holiday" says Chief Success Officer, Hussain Manjee.
Kraft Heinz is claiming "for the past 50 years, the greatest day on Earth has been immediately followed by the worst day on Earth" and is giving all 42,000 employees the day off from work. Design District-based DHD Films couldn't agree more, which is why they've decide to join the effort, sign the petition, and give all their filmmakers the day off in solidarity.
"When I saw the 'Smunday' video online, I knew it was the future for our country… and our studio! Which is why we had to jump on the bandwagon. Check in next week for our very own Sunday video" said DHDPlay Champion, Jared Oliver.
Reportedly, more than 16 million people call in sick the day after the big game, which costs the country about $1 billion in lost productivity. And the rest who do show up for work are just plain cranky.
Why not give America what it wants and what is deserves by celebrating next Monday from their own bed?
This year's Super Bowl is Sunday, Feb. 5 in Houston with the Atlanta Falcons facing off against the New England Patriots.
To join DHD Films and Heinz in the effort to make Smunday a national holiday, sign the petition and send it to your colleagues.
DHD Films is an award winning, full-service video production and motion graphics studio based in Dallas, Texas. They tell compelling stories designed to help build powerful brands. Its client list include Fortune 500 companies, innovative startups, government and creative agencies across the country. They specialize in the creation and deployment of visual campaigns using video, the fastest growing communications medium.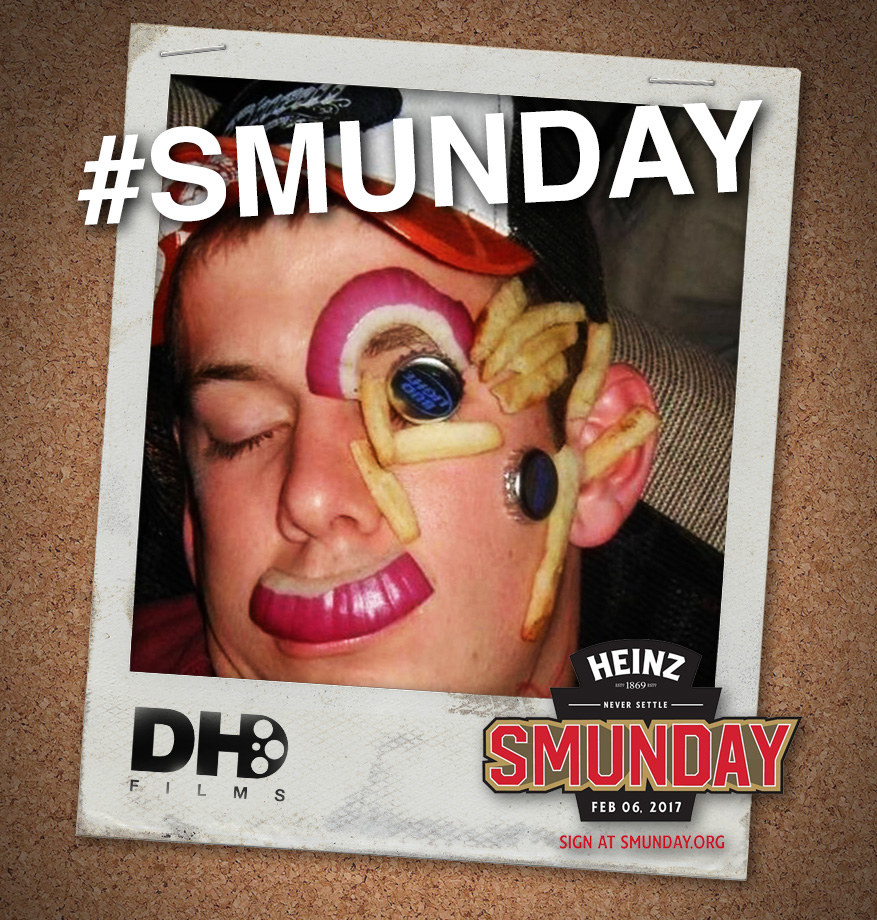 This post was created by a member of BuzzFeed Community, where anyone can post awesome lists and creations.
Learn more
or
post your buzz!