If you haven't tuned into HBO's Mare of Easttown, you're missing out for many reasons — not least of which is Angourie Rice as Mare's strong, independent, indie-rockin' daughter.
Lots of folks are calling her the "breakout star" of the series, although you may know the Aussie stunner from Spider-Man films, Black Mirror, and more.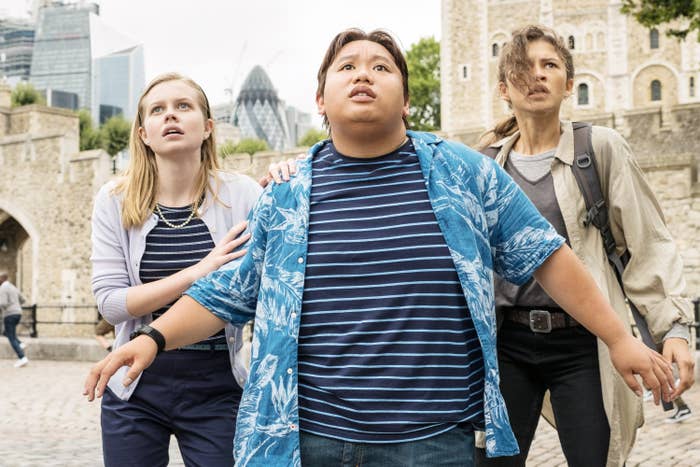 1.
Her first name, Angourie, rhymes with "dowry" or "floury."
3.
She looks great in red.
4.
Childhood Angourie had an equally bold sense of style...
5.
She can scale mountaintops with the best of 'em.
6.
She's a fan of turquoise, thanks to her grandmother.
7.
She's a student of Hogwarts!
8.
She knows how to werk a pair of shades 😛.
9.
She's a nature-lovin' kind of kween.
10.
She channels timeless beauty.
11.
She looks at home whether in Paris, Perth, or Pennsylvania.
13.
She might've been a fairy in a past life.
14.
She doesn't shy away from the daring lewks.
15.
She's got a good eye for the Hollywood skyline.
16.
LA looks great with her in it too 😃.
17.
Her creative talent goes beyond the screen!
18.
There should be a Carrie remake, and she should def play Carrie.
19.
She takes time to stop and smell the roses (or sunflowers...and bees).
20.
She's got some adorable moves.
If you're new to the Angourie fanclub or you've stanned her from the beginning, let us know in the comments (and give her a follow here)!