Hopefully, by now, you've seen Netflix's glorious rom-com Set It Up.
And if you have, that means you're privy to actor Zoey Deutch and all of her Listen-To-This-Conspiracy-Theory-I-Have-To-Tell-You-About facial expressions.
Well, uh, while exploring her IMDb page, I casually realized that she was on The Suite Life on Deck!!!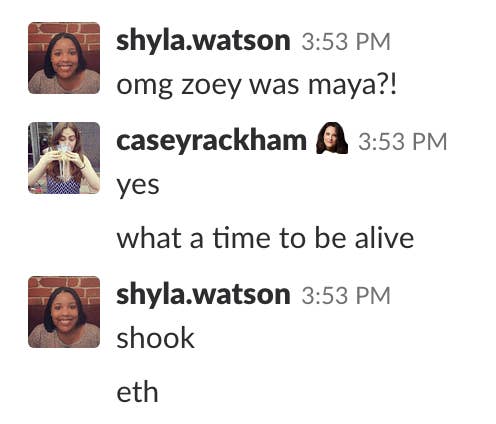 That's right — she was Maya Bennett, aka the Seven Seas High student who worked at the Juice Bar as a waitress...
Unfortunately, in the series finale, they broke up because Maya had to move to Chad...as one does in a fictional universe.
The good news is that her move to Africa obviously allowed her to reinvent herself as Harper and end up with Charlie in Set It Up. So all's well that end's well.