Debit and credit cards are great. They say, "Hello, world. I am here to spend money because I can."
But we seriously need to take a moment to talk about something that is tearing us all apart: THOSE GODDAMN CHIPS.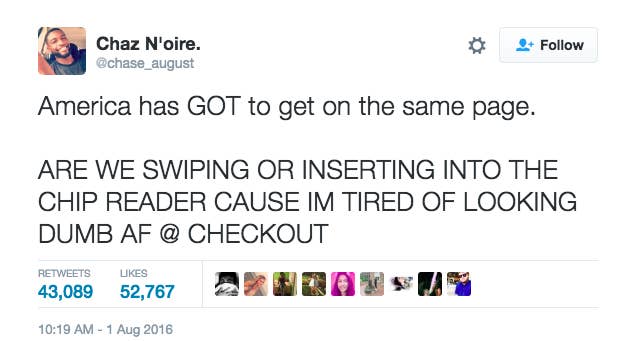 Because these dumb metallic chips are literally draining the life and soul out of all of us and replacing it with embarrassment and confusion.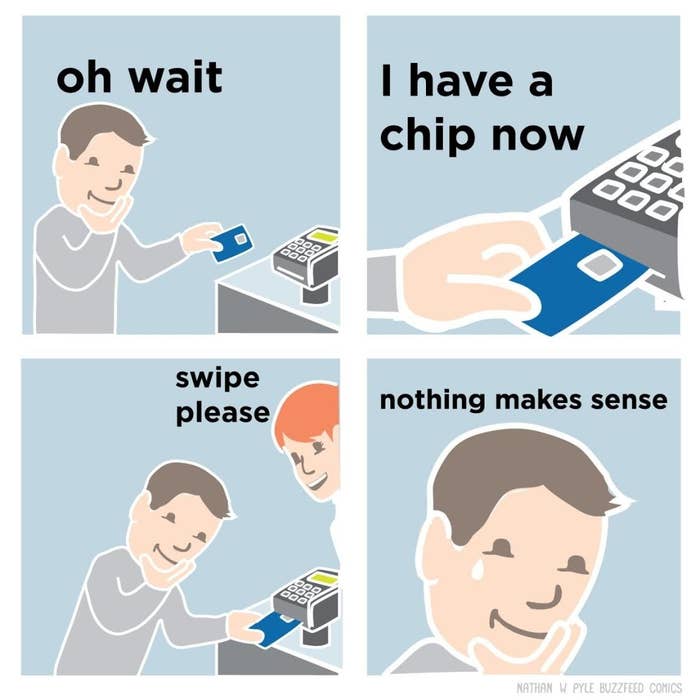 I mean, listen, the logic behind the metallic chips is nice: They're there to stop shitty people from stealing your money and information.
But that doesn't mean we can't internally scream "I HATE THESE CHIPS" while we awkwardly hold up everyone in line behind us.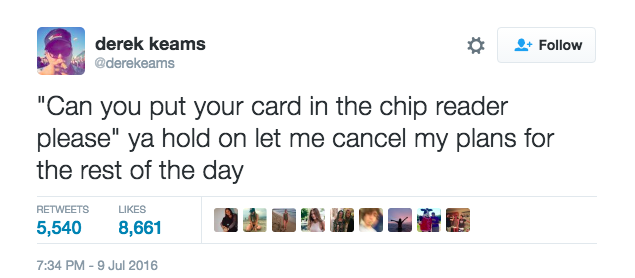 Because it seriously takes forever for the chip reader to do whatever the hell it's doing.
And, also, let's be real — we all dread that moment when it's time to pay and so we insert the chip only to be informed that we are stupid and we're supposed to swipe.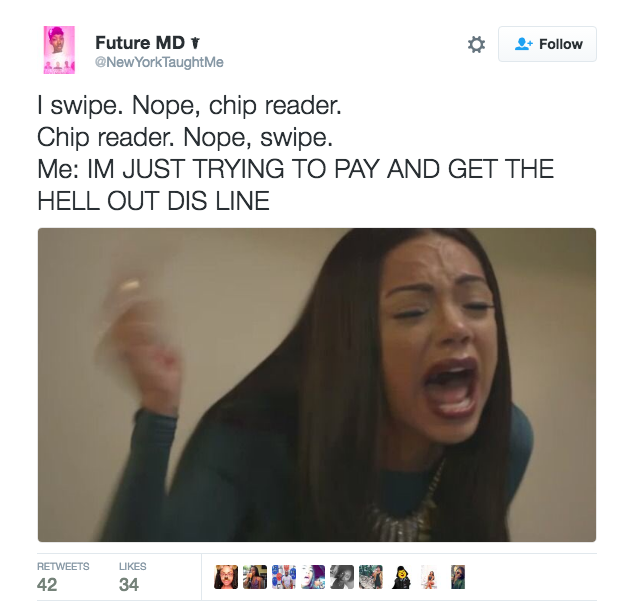 Which begs the very important question WHY ARE WE GIVEN THESE CARDS WITH CHIPS AND THESE MACHINES WITH CHIP READERS IF WE ARE NOT SUPPOSED TO INSERT SAID CARD WITH CHIP?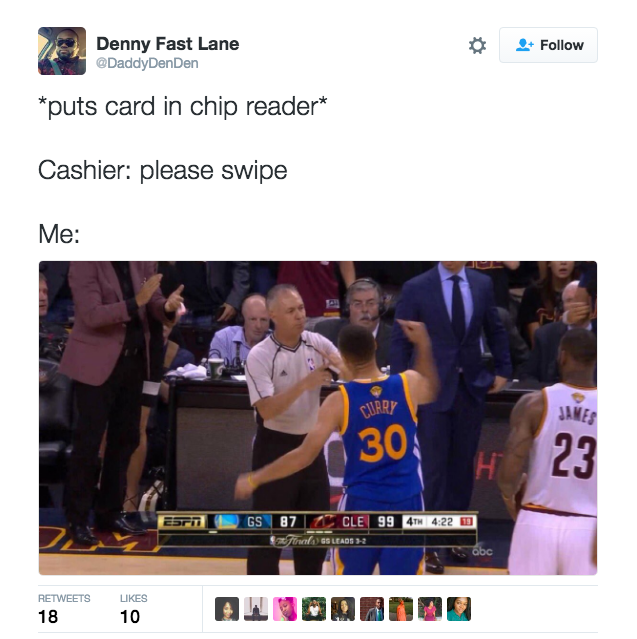 WHAT DO YOU WANT US TO DO WITH THESE CARDS?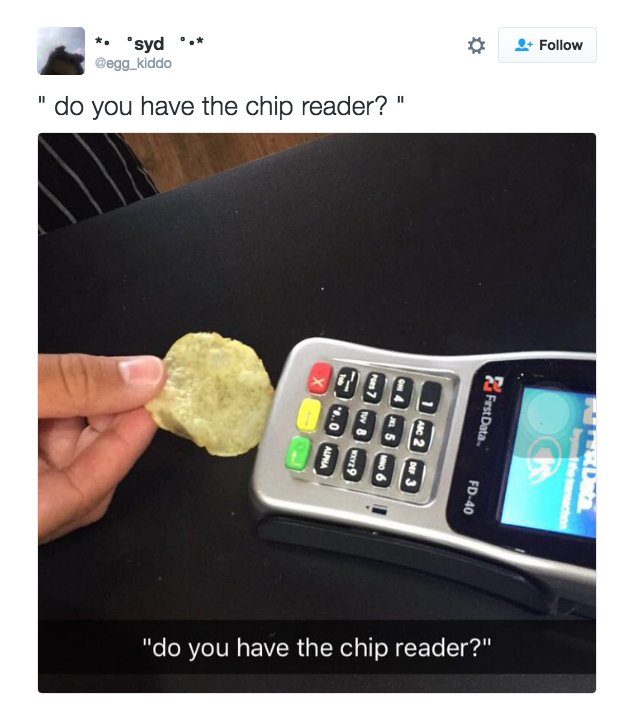 THAT IS NOT A RHETORICAL QUESTION. TELL US WHAT YOU WANT AT ALL TIMES.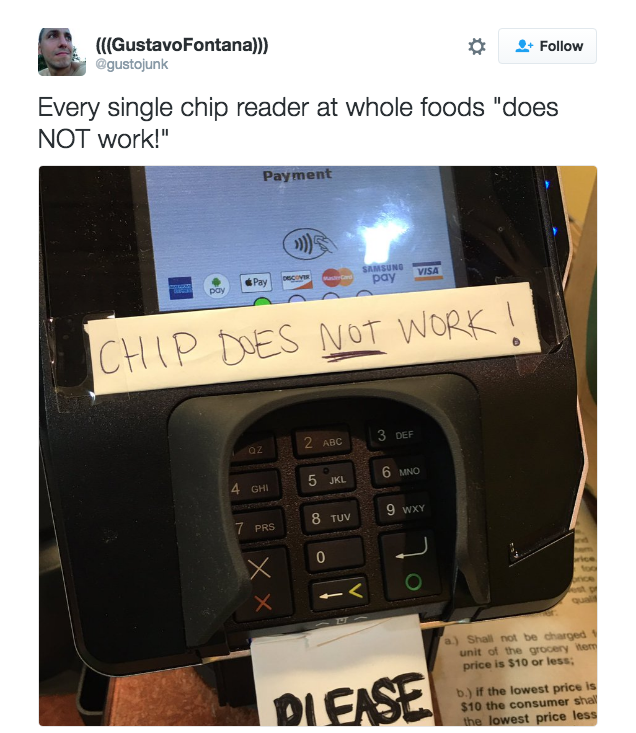 Because we can't keep on living this way.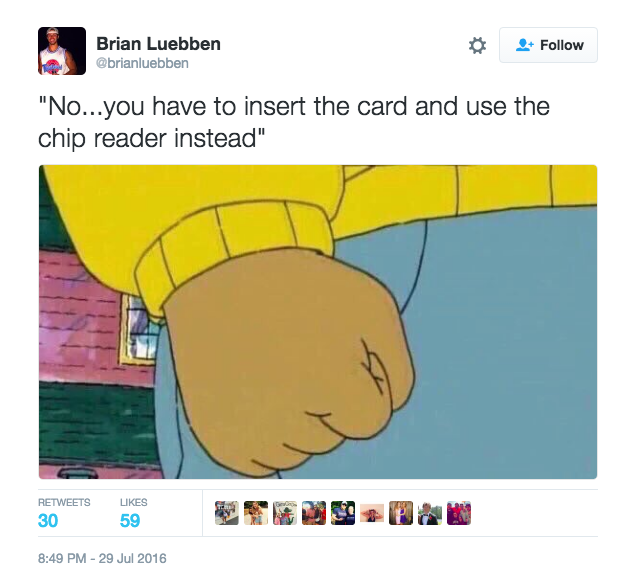 We just can't.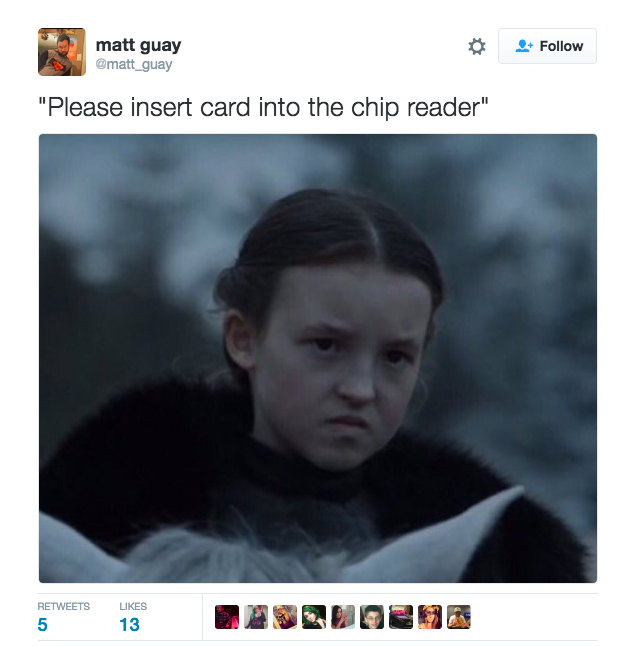 Chips, you might be protecting our identities, BUT YOU'RE STEALING OUR LIVES.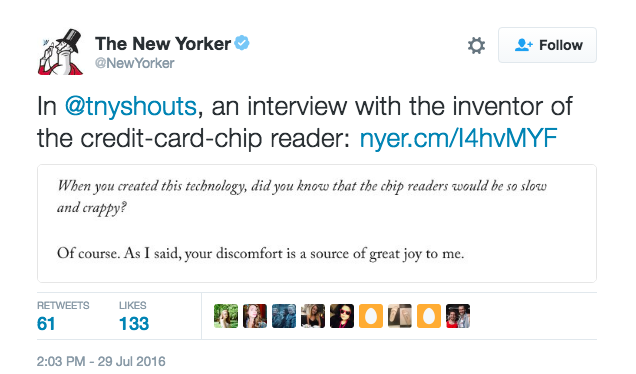 So give us liberty, or give us death.