And in honor of the two weeks, which will be filled with many of us involuntarily crying at P&G commercials and athletes achieving their dreams, the US Olympic Swim Team has released their very own carpool karaoke video.
Yes, that's right. Some of the best swimmers in the world crammed themselves into NINE SEPARATE CARS and sang their hearts out. It. Is. The. Best.
There's Nathan Adrian and co. very passionately singing the Pokémon theme song.
...and the Friends theme song.
There's Michael Phelps really feeling that country groove while singing Zac Brown Band's "Chicken Fried."
There's Katie Ledecky leading her car in an A-plus rendition of the theme song from That '70s Show.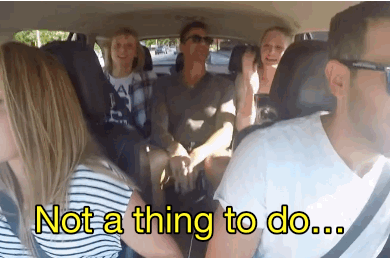 And then there's Ryan Lochte and his hoodie ordering food at a drive-thru.
Come at us, Olympics. Our bodies are ready.
Make sure to tune-in to the Opening Ceremony, which kicks off on Friday, Aug. 5 at 7:30 p.m. ET/4:30 PT on NBC.
Sign up for BuzzFeed's Rio Roundup newsletter to get the hottest news each day of the games!