1.
When he was overwhelmed by the existence of his hands.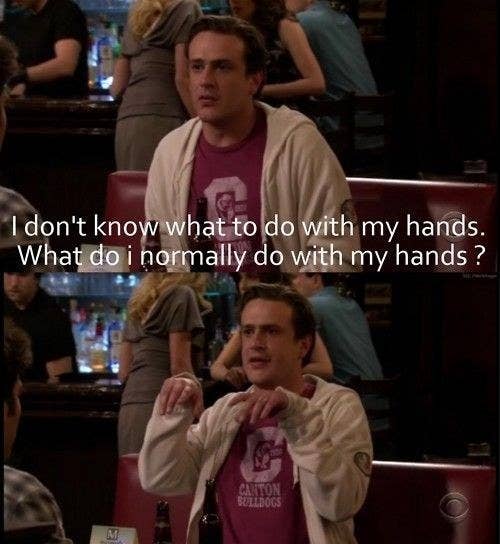 2.
When he told the wrong person he was high.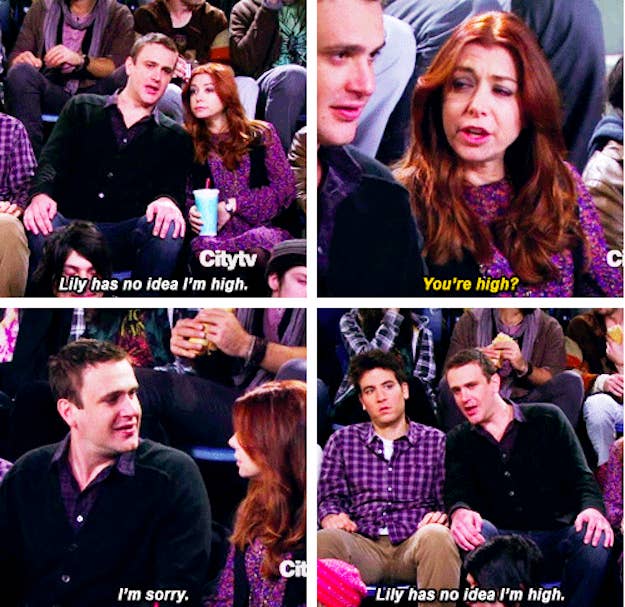 3.
When he shamed Lily for being so closed-minded.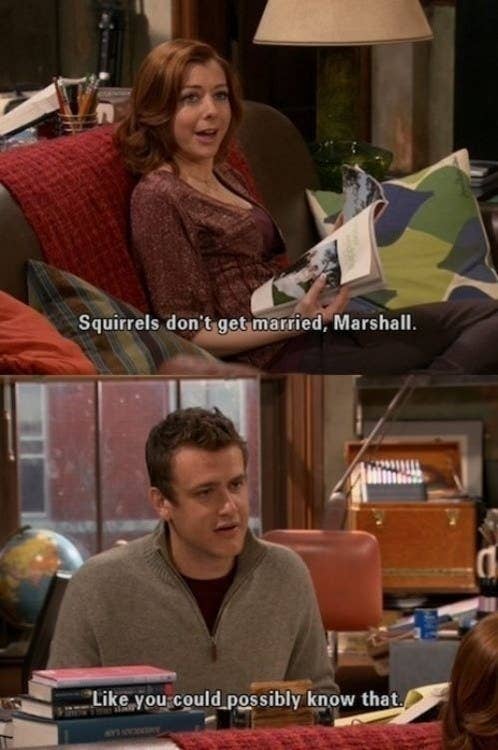 4.
When he made a new friend.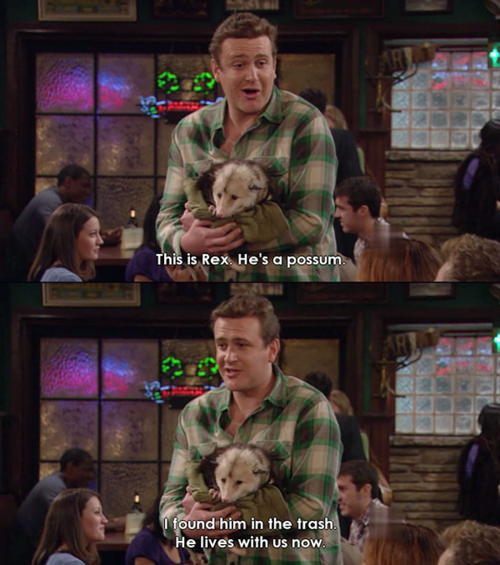 5.
And then when his friendliness cost him.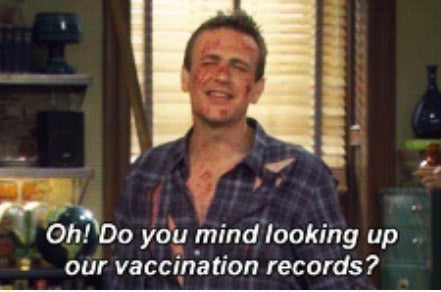 6.
When he saw his life flash before his eyes.
7.
When he perfectly explained Star Wars logic.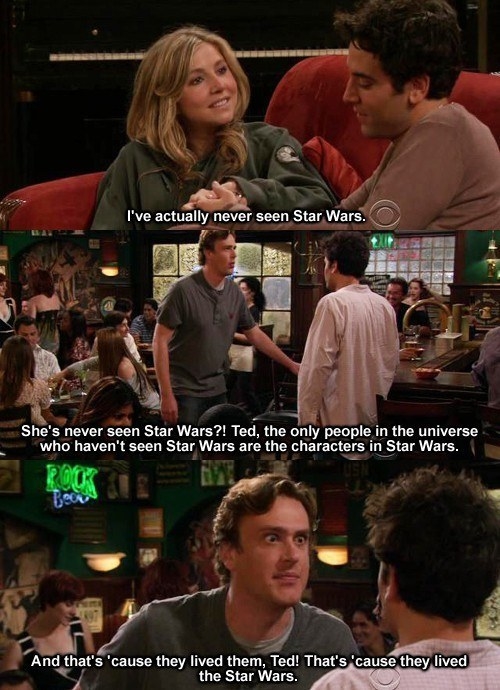 8.
When he hinted at his seriously eventful prom.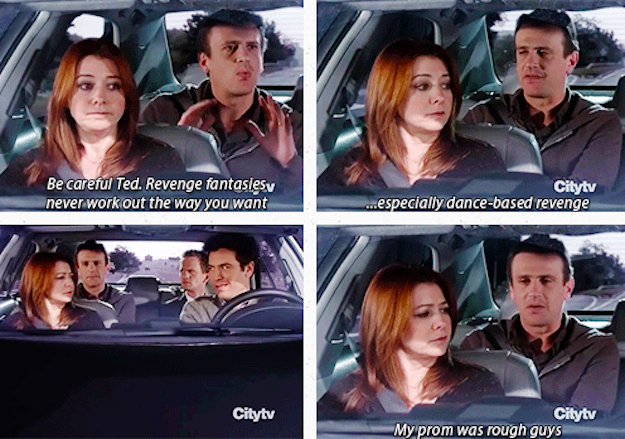 9.
When he came up with a joke that was too good not to share.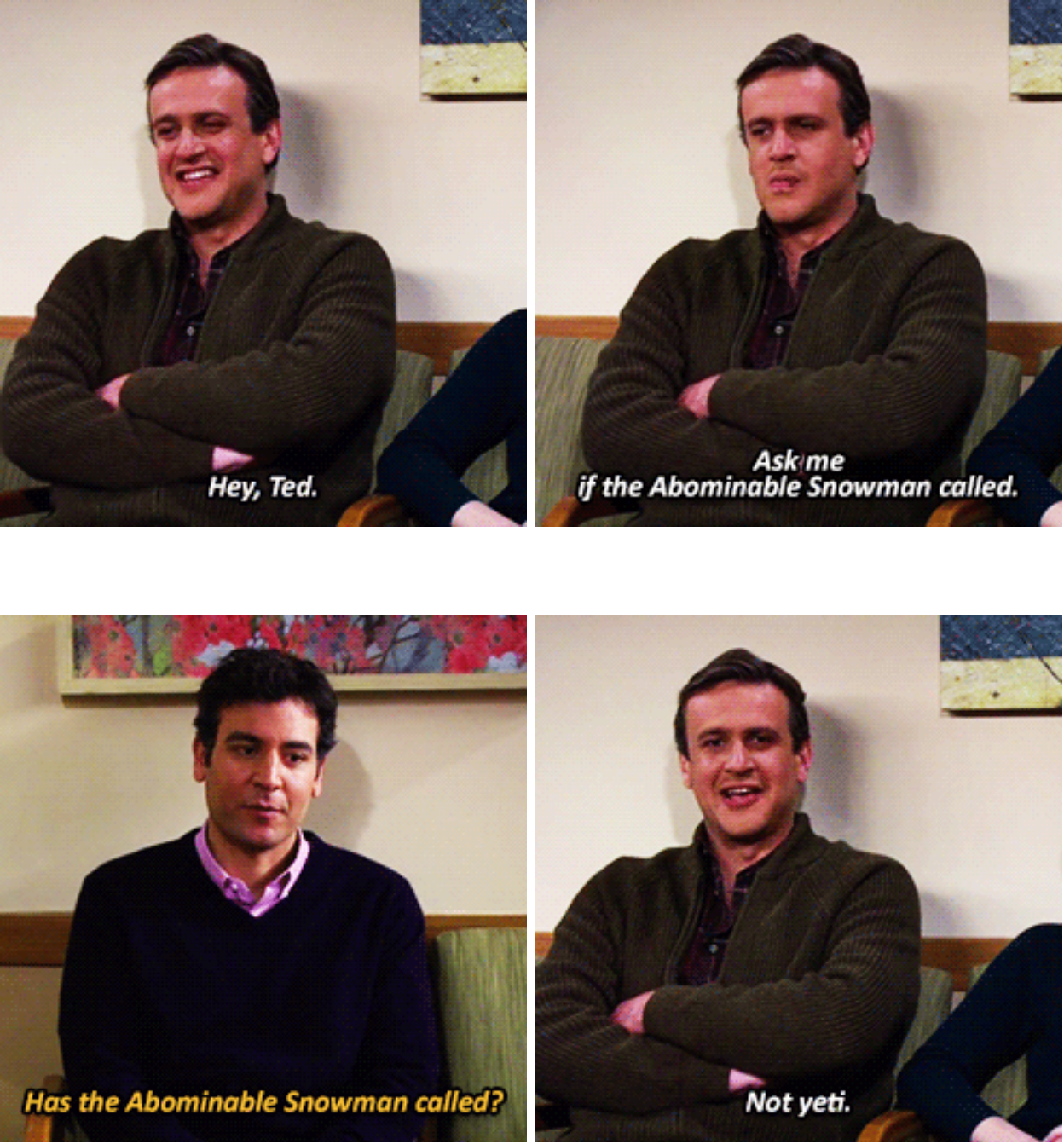 10.
When he got overexcited about the possibility of working at Taco Bell.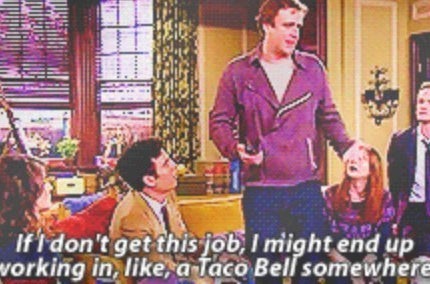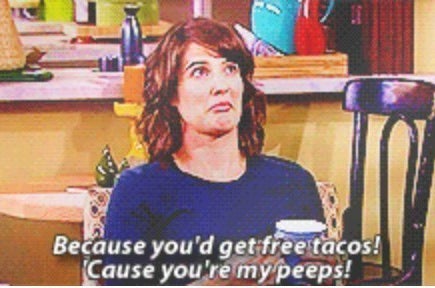 Marshall: If I don't get this job, I might end up working in, like, a Taco Bell somewhere, and nobody wants that. Or maybe you guys want that! Because you'd get free tacos! 'Cause you're my peeps! But right now, I need all of you to calm down!
11.
When he was overwhelmed by the flavor in his mouth.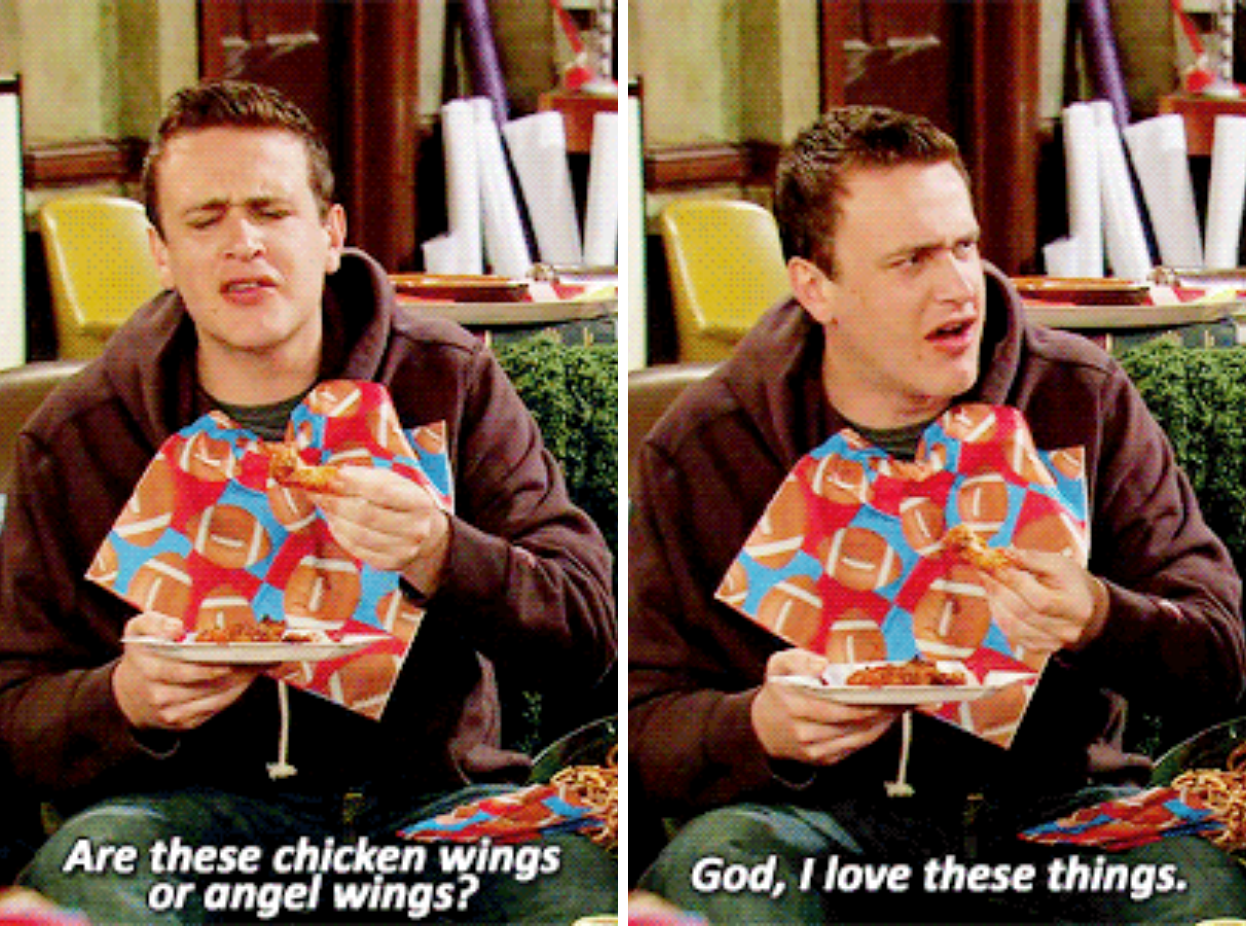 12.
When he made a fun song about being a lawyer.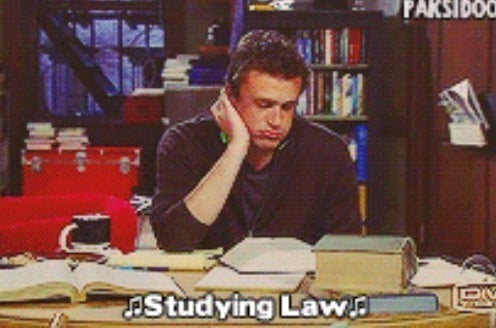 Marshall: Studying law, making a responsible choice for my future, on a Friday night, being a lawyer had better be awesome.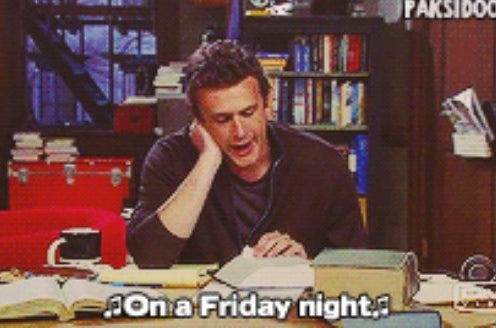 13.
When he was too literal for his own good.
14.
When he made a simple mistake.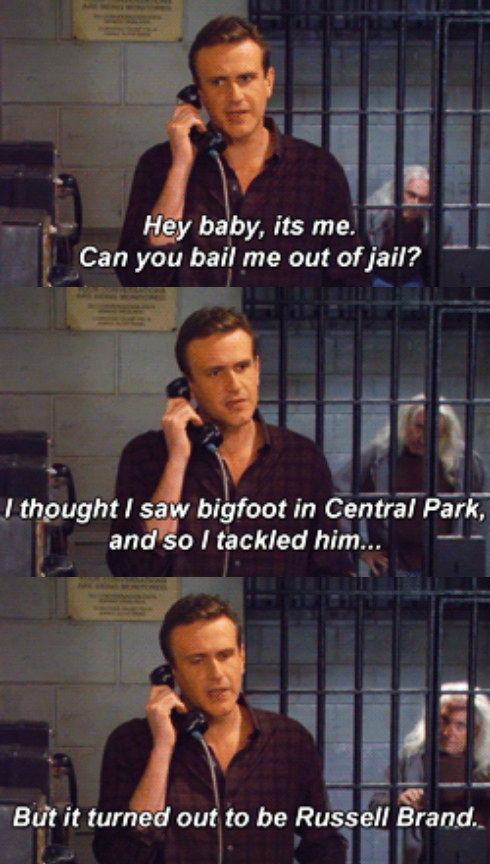 15.
And then when he made that simple mistake again.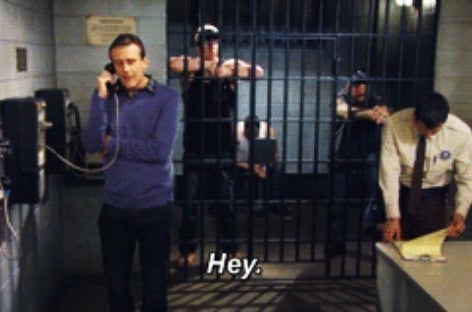 Marshall: Hey. I tackled Russell Brand again.
16.
When he tried to say something meaningful, but it fell a little flat.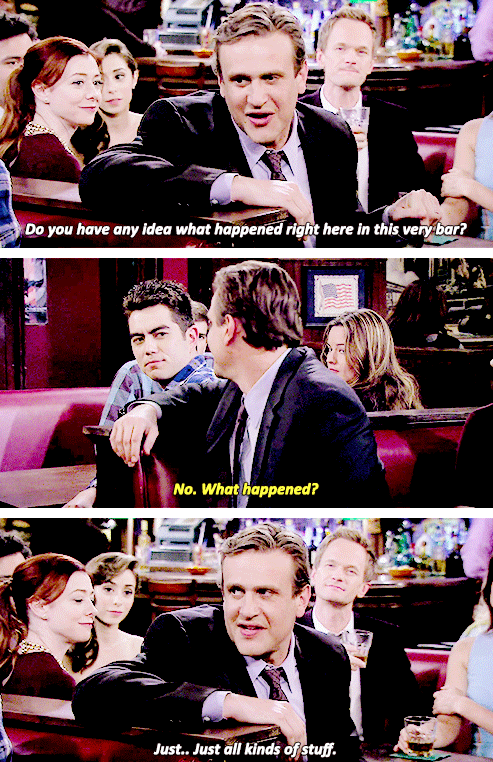 17.
When he gave himself one of the best pep talks known to man.
18.
When he shared the story behind his cool nickname.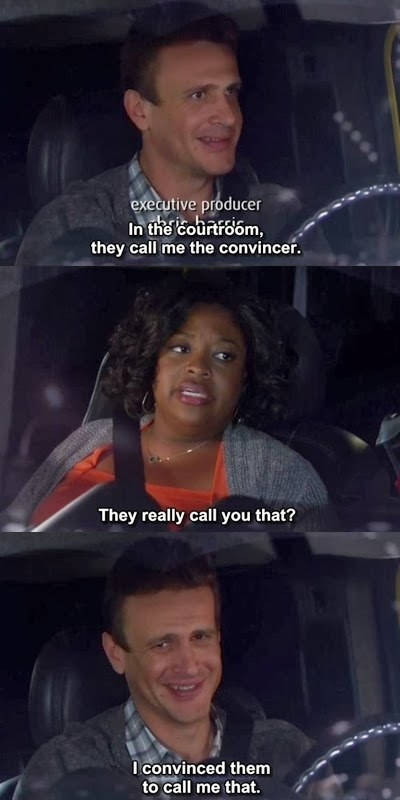 19.
When all he wanted to do was hold Lily's hand.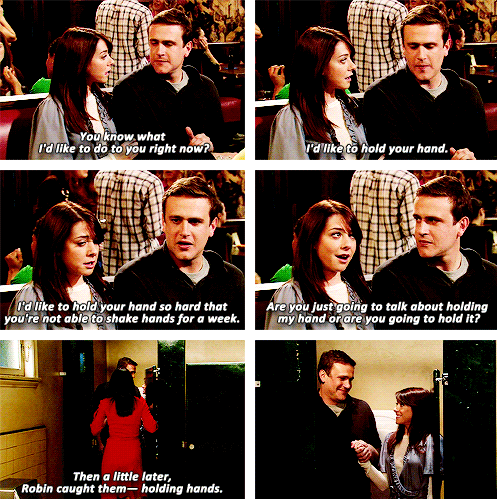 20.
When he knew what side he was really on.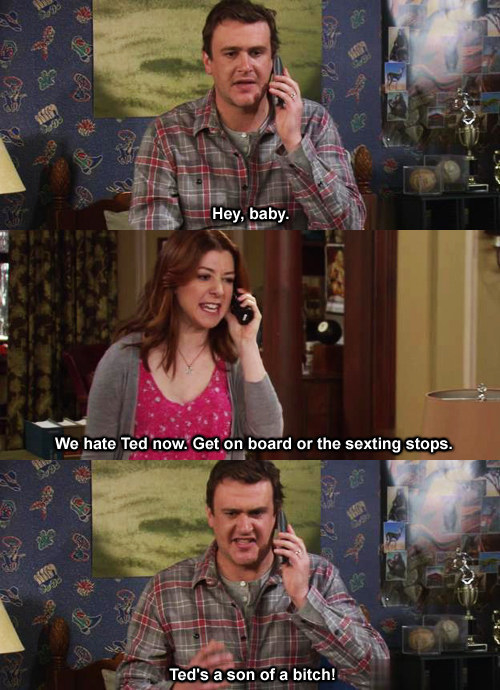 21.
When he only had one thing on his mind.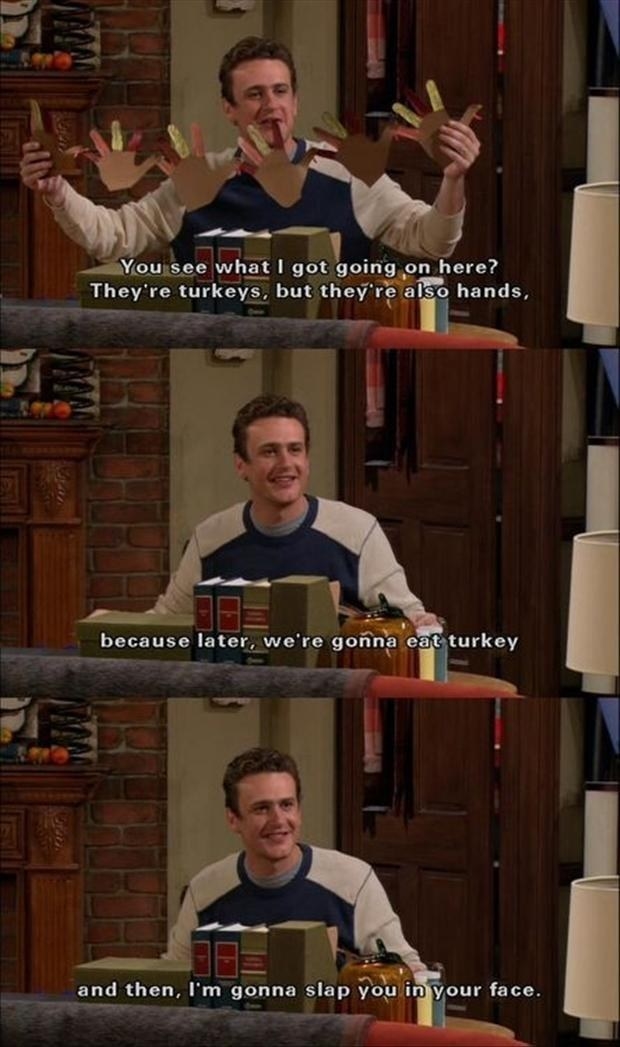 22.
When he definitely, totally only knew how to make pancakes.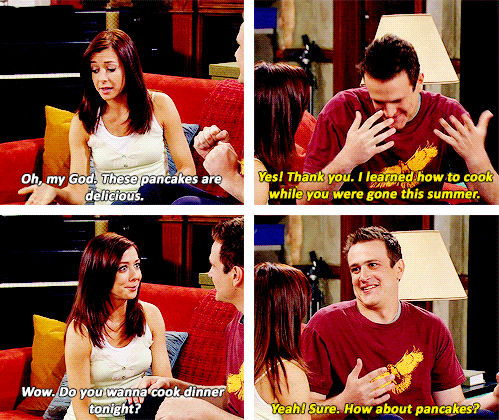 23.
And finally, when he was 100% obsessed with printing things on poster boards.