This Fat Unicorn Cake Might Just Be The Cutest Thing You'll See All Year
I relate on a personal level.
Guys, you might have seen a unicorn cake before...
...BUT HAVE YOU SEEN A FAT UNICORN CAKE?? Because they exist, and I have so many thoughts.
Like, did she just take a bite of this cake and then pass out from both excitement and bliss?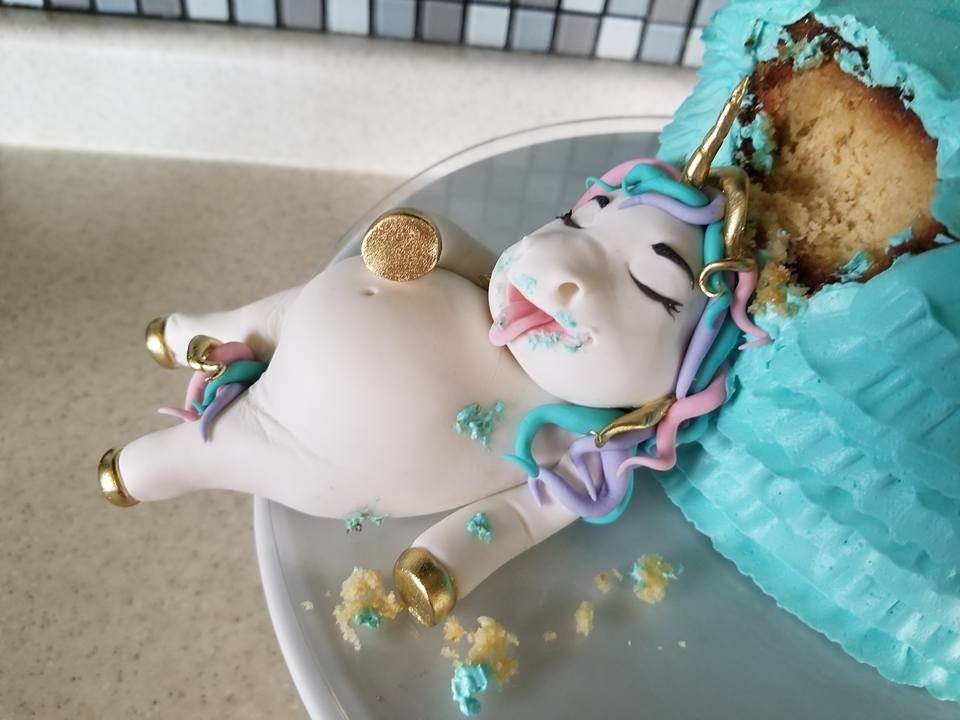 Also, do we need to get this unicorn some Tums? 'Cause, honestly, I would need some.
And where did this unicorn get those tacos? They look great.
But my most important question is: WHY ARE THEY ALL SO CUTE?