Disney Villain Stamps Are Now A Thing And I'm Kind Of Actually Really Into Them
I guess I'm a stamp collector now.
TBH, I rarely have stamps on me, so I always have to ask my coworkers if I can borrow one.
And all I can say is that I hope my coworkers are up-to-date on the latest stamp news because man, oh, man do I want to get to borrow one of these Disney Villain Forever stamps.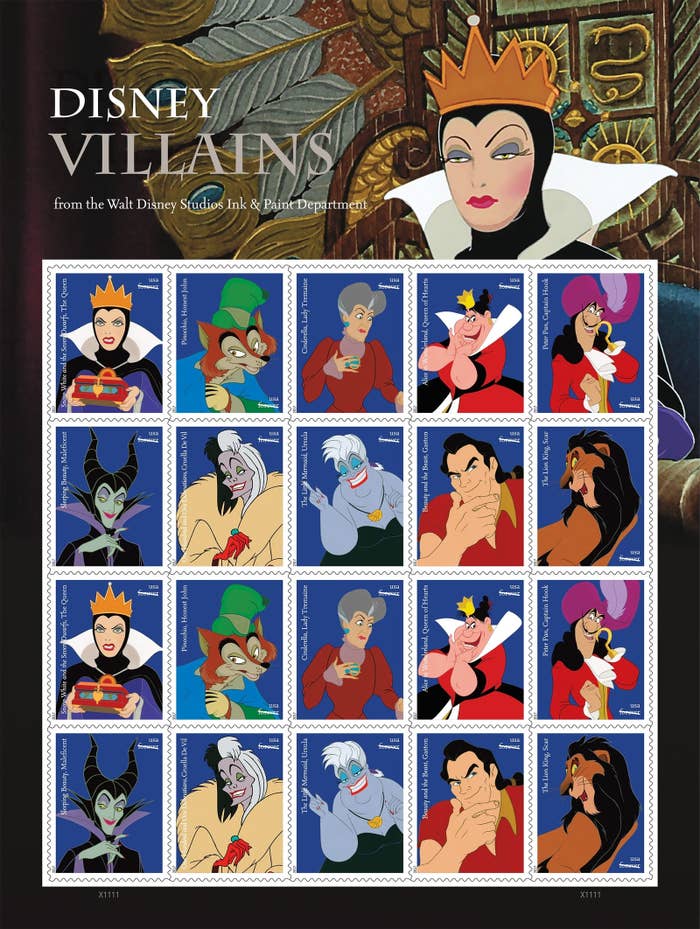 Beginning on Saturday, July 15, the U.S. Postal Service will start selling stamps featuring 10 classic Disney villains... AND I WANT THEM ALL.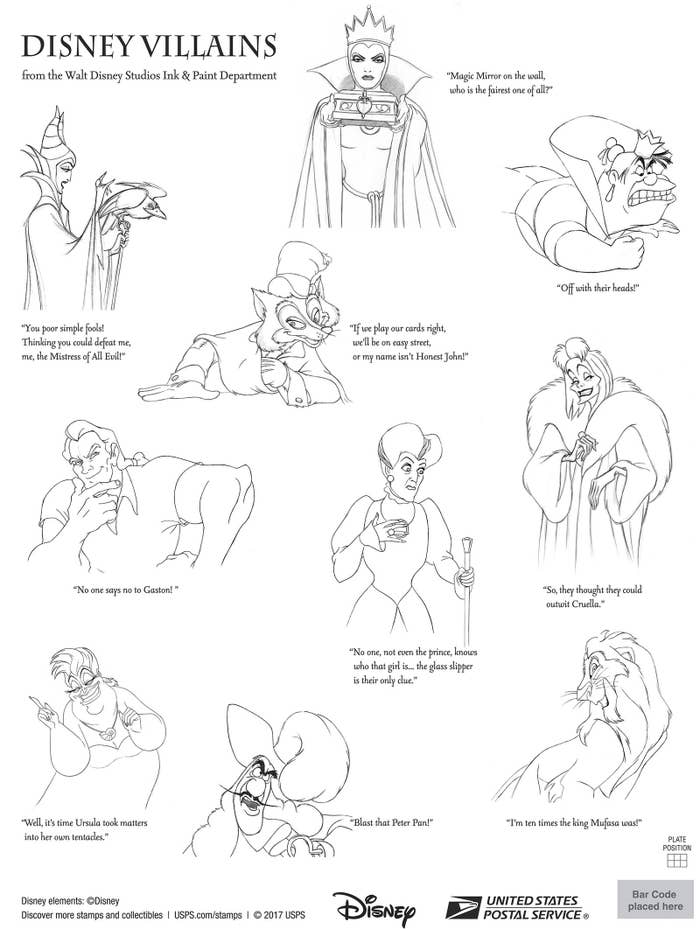 Because when I RSVP with no plus-one to my friend's wedding in August, I want to send it with Cruella de Vil or Maleficent.
And when I mail a birthday card to my cousin, I want my message to be sent with love via Ursula or Gaston.
(You can throw the card out, Danielle. There's no money in it.)
And when I send that one stupid bill that I can't set up an electronic deposit for, I want Scar and Lady Tremaine to let them know how much I love paying bills.
(I don't love paying bills.)