...but because they clearly knew we needed more TUA content, they just gave us the first look at the second season of the series!
Like, they didn't just give us one picture — they gave us TWELVE WHOLE PICTURES!!! We also have some info about what the season is going to revolve around, plot-wise:
Five warned his family (so, so many times) that using his powers to escape from Vanya's 2019 apocalypse was risky. Well, he was right — the time jump scatters the siblings in time in and around Dallas, Texas over a three-year period, starting in 1960. Some have been stuck in the past for years, have built lives and moved on, certain they're the only ones who survived. Five is the last to land, smack dab in the middle of a nuclear doomsday, which — spoiler alert! — turns out is a result of the group's disruption of the timeline (déjà vu, anyone?). Now the Umbrella Academy must find a way to reunite, figure out what caused doomsday, put a stop to it, and return to the present timeline to stop that other apocalypse. All while being hunted by a trio of ruthless Swedish assassins. But seriously, no pressure or anything.
ANYWAY, here's what we're working with:
1.
Allison, Klaus, and Vanya having some good ol' fashioned bonding time at the salon.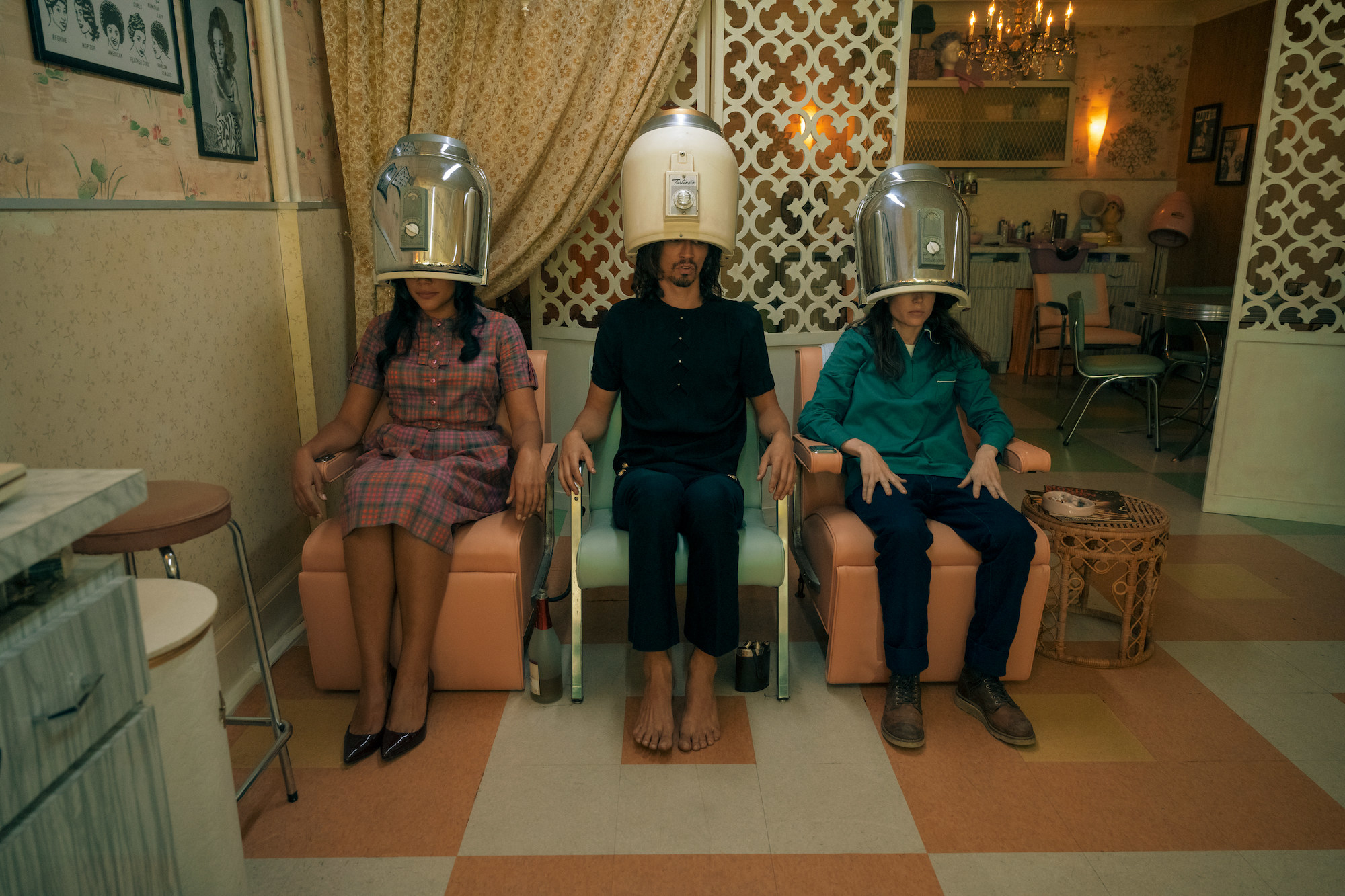 2.
Klaus and Ben standing near a broken down car (it kind of looks like Ben is keeping the keys from Klaus?).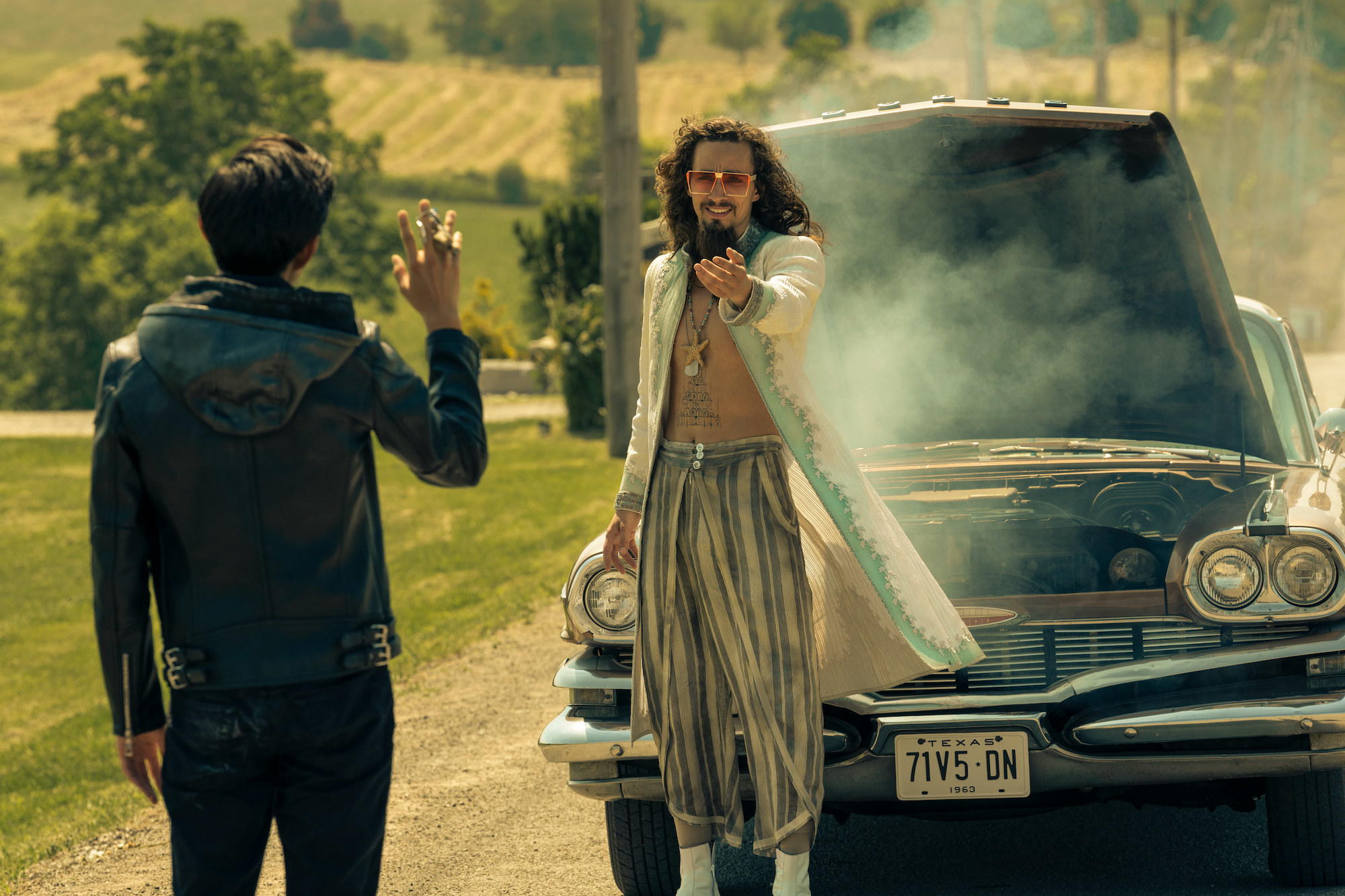 3.
Ben...who looks to be in present-day clothes even though he's in the '60s.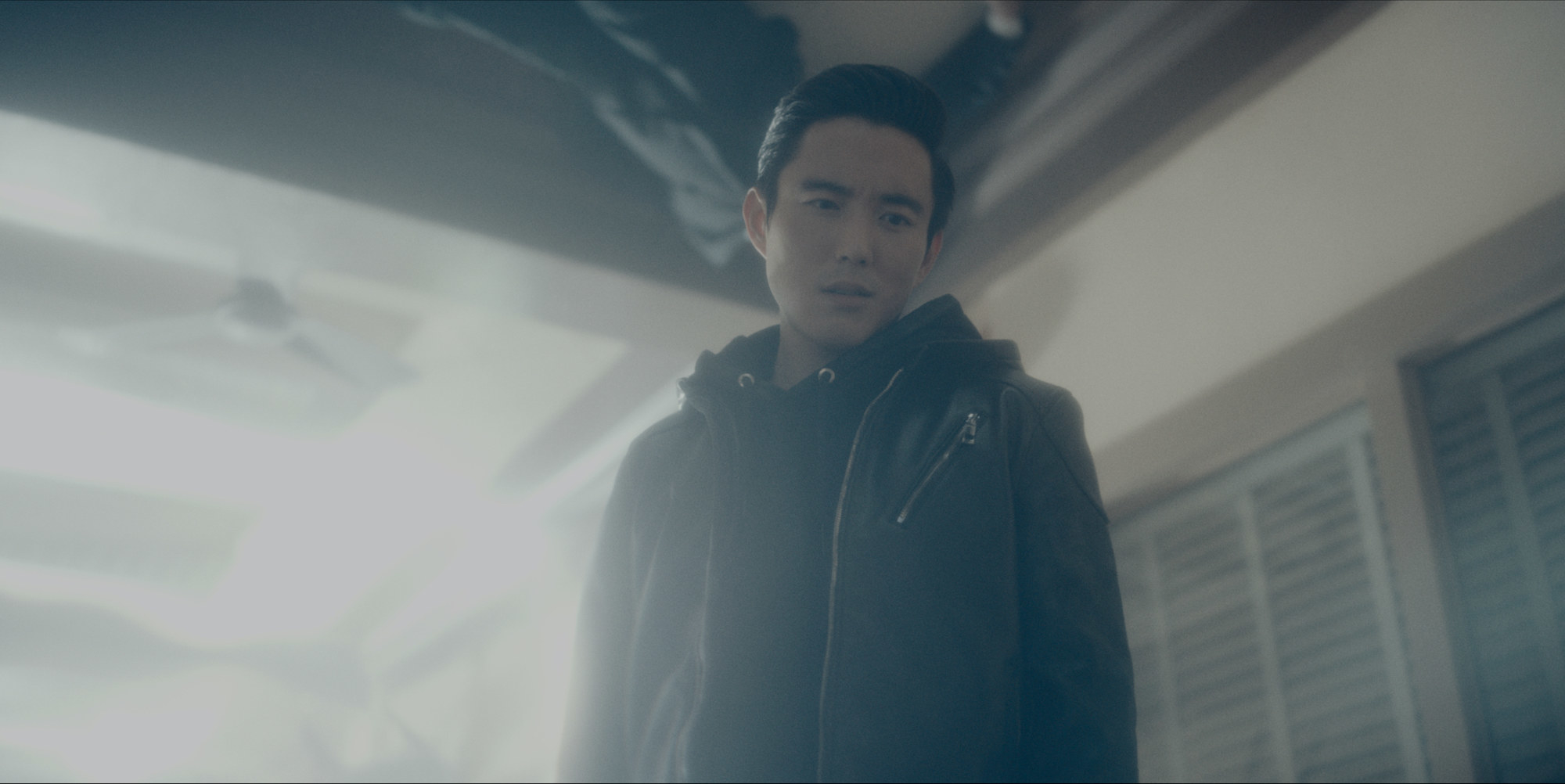 4.
Diego looking like a grown boy in his uniform.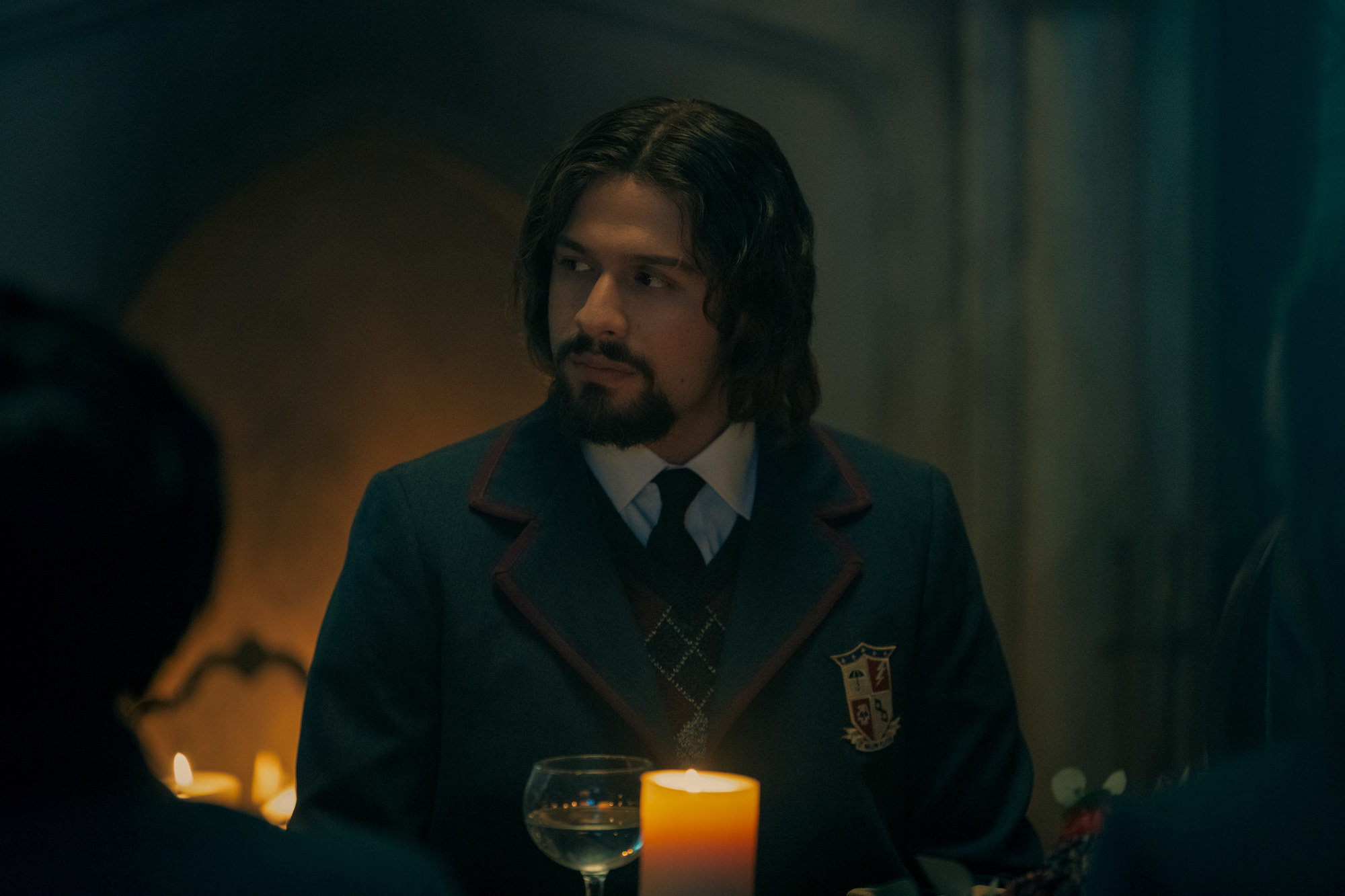 5.
Number Five just casually hanging out with what, I have to assume, is his extended family or his mannequin wife's family.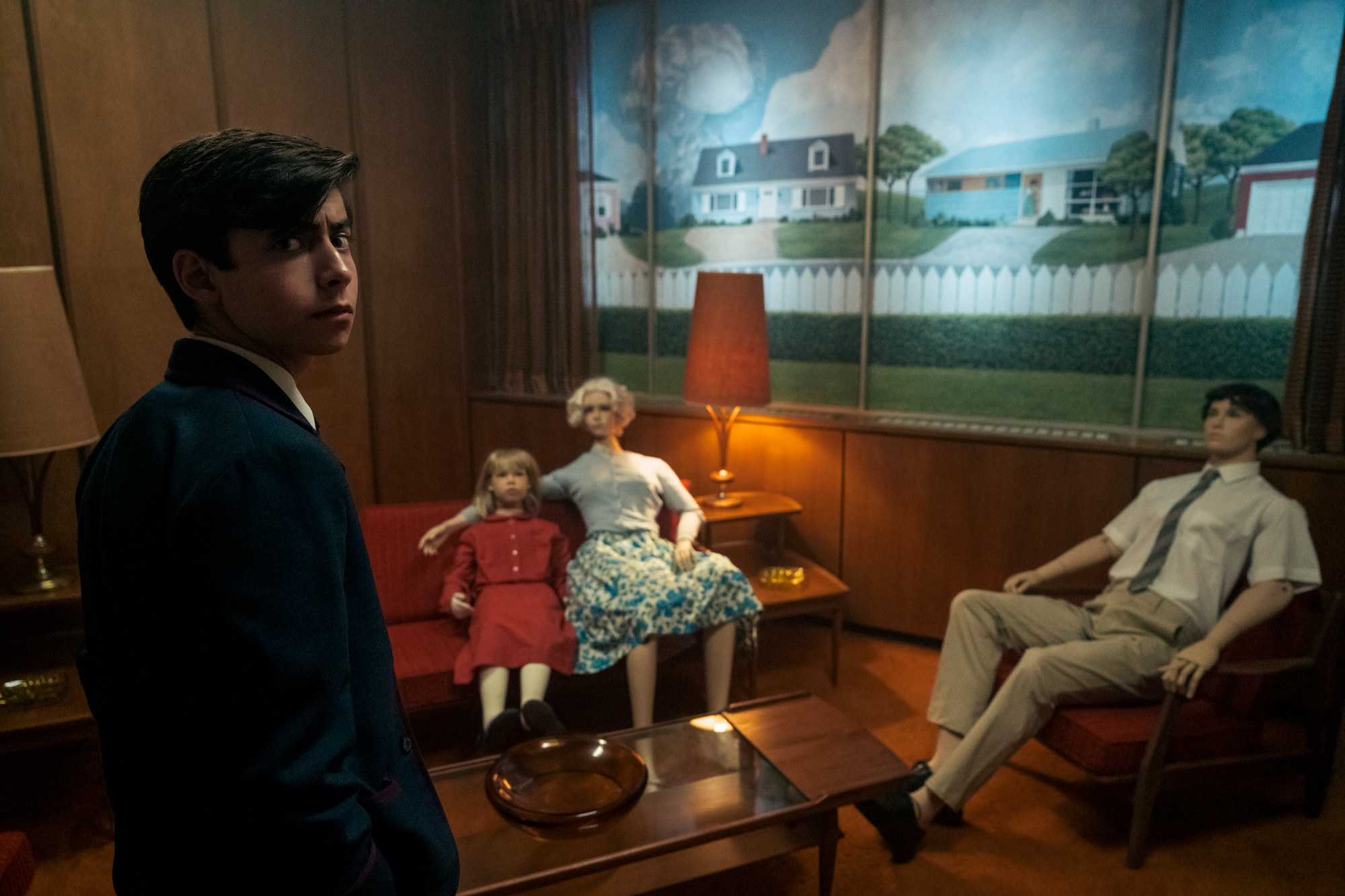 6.
Beehive Allison being handed a pamphlet that says "Have you experienced discrimination by your employer?"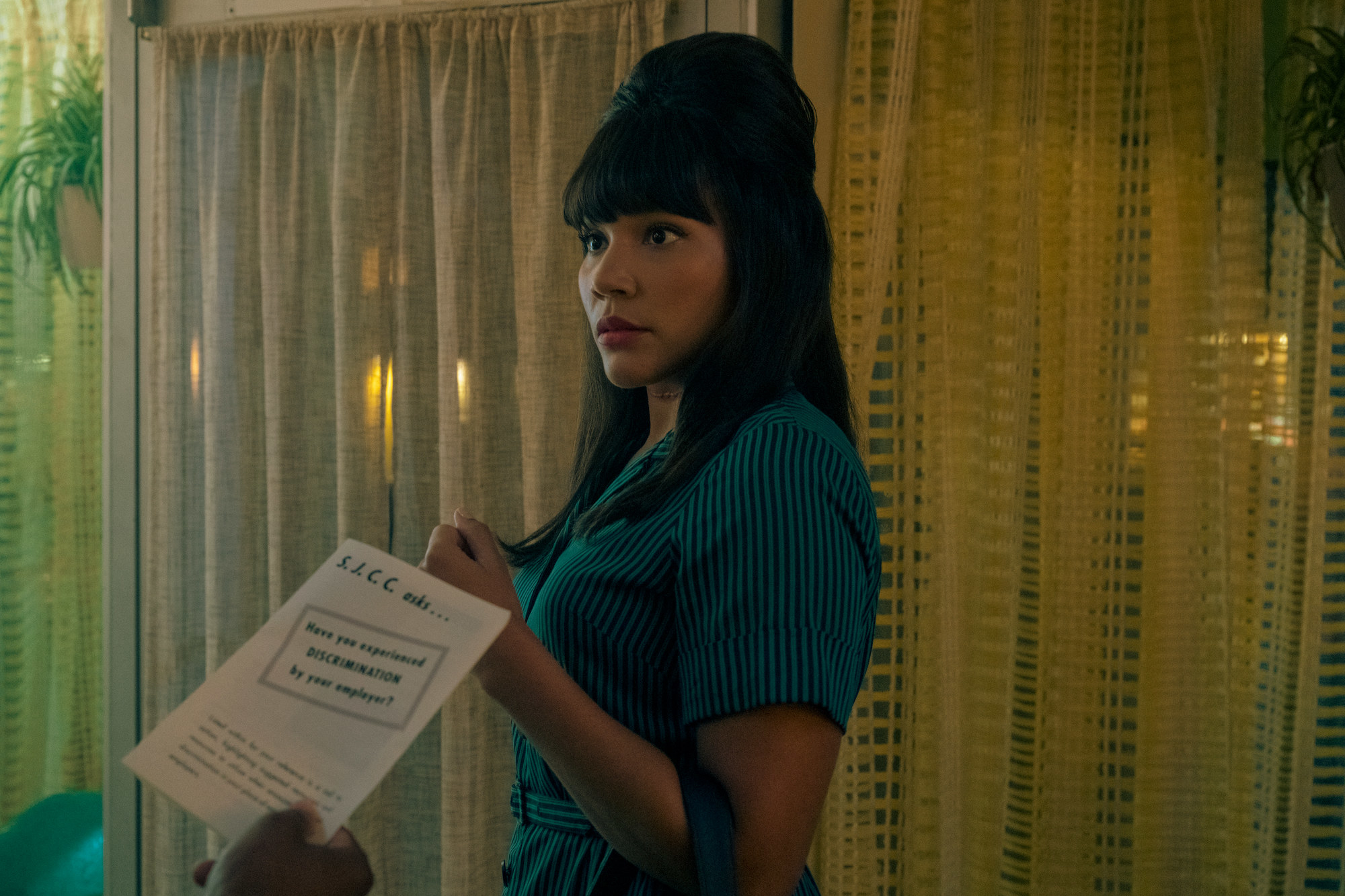 7.
New guys Oscar, Axel, and Jason just standing menacingly in the middle of the street.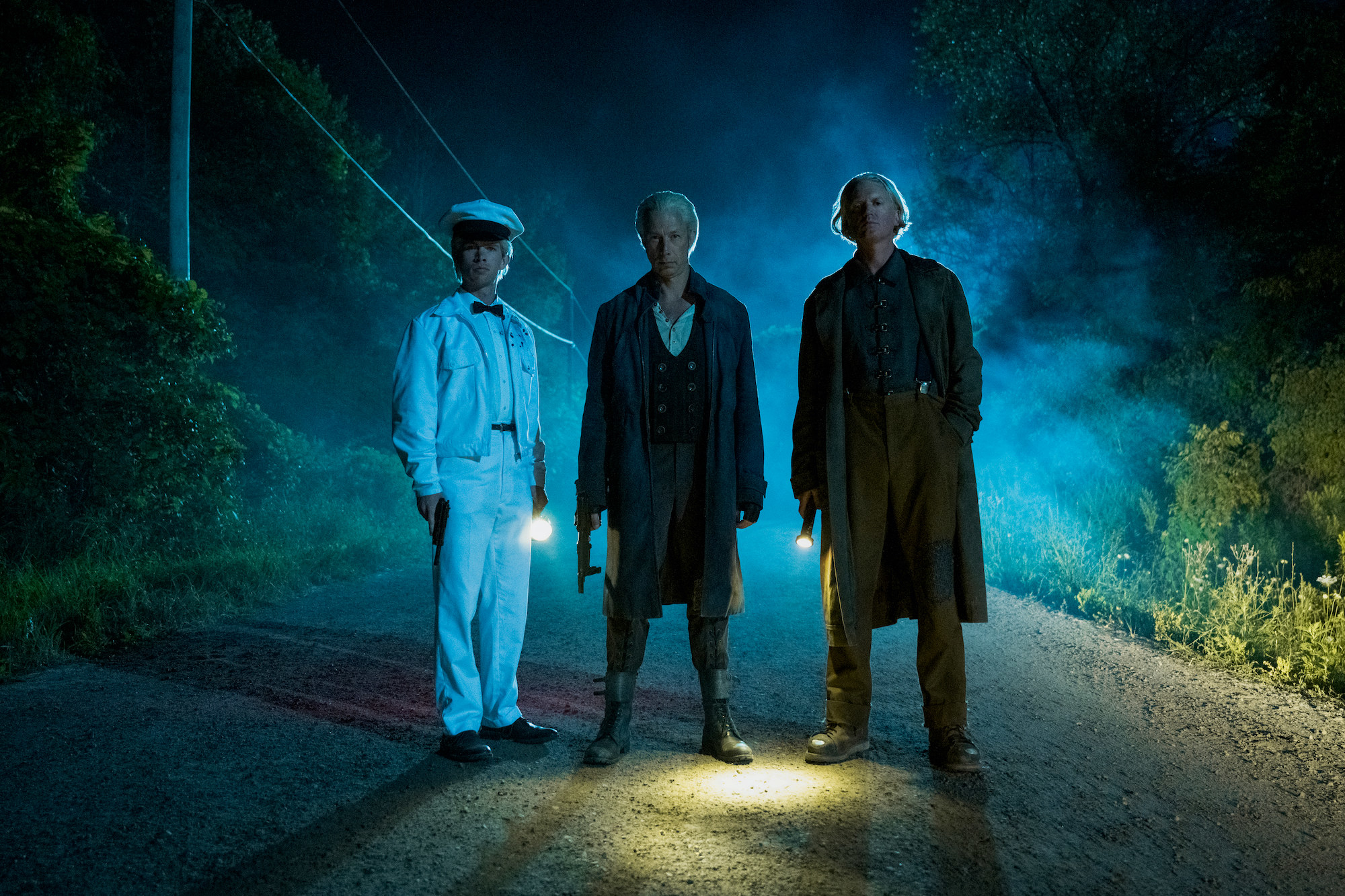 8.
Luther sitting in a car with...a gun.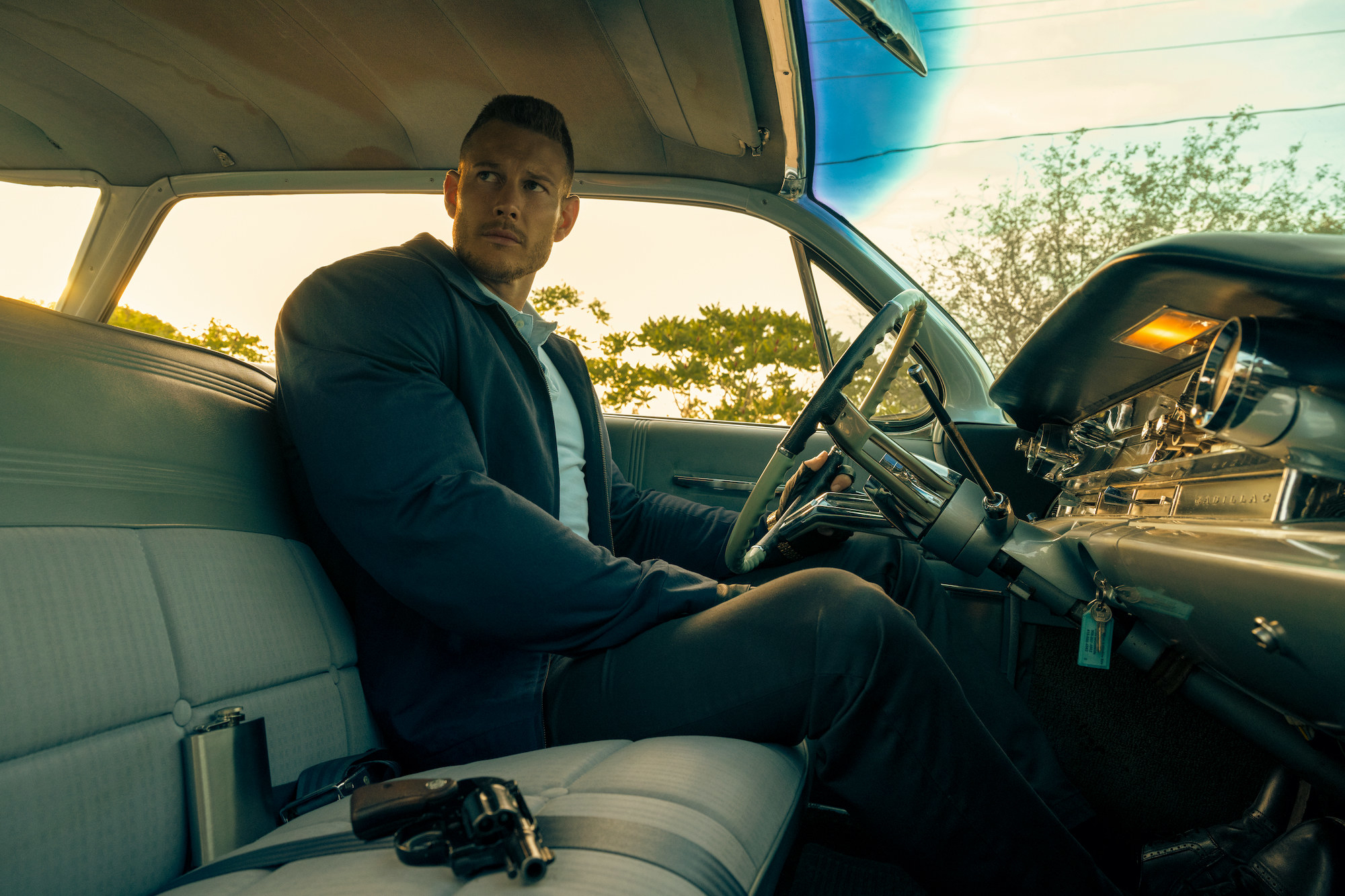 9.
The Hargreeves (not in very '60s clothing) in a barn.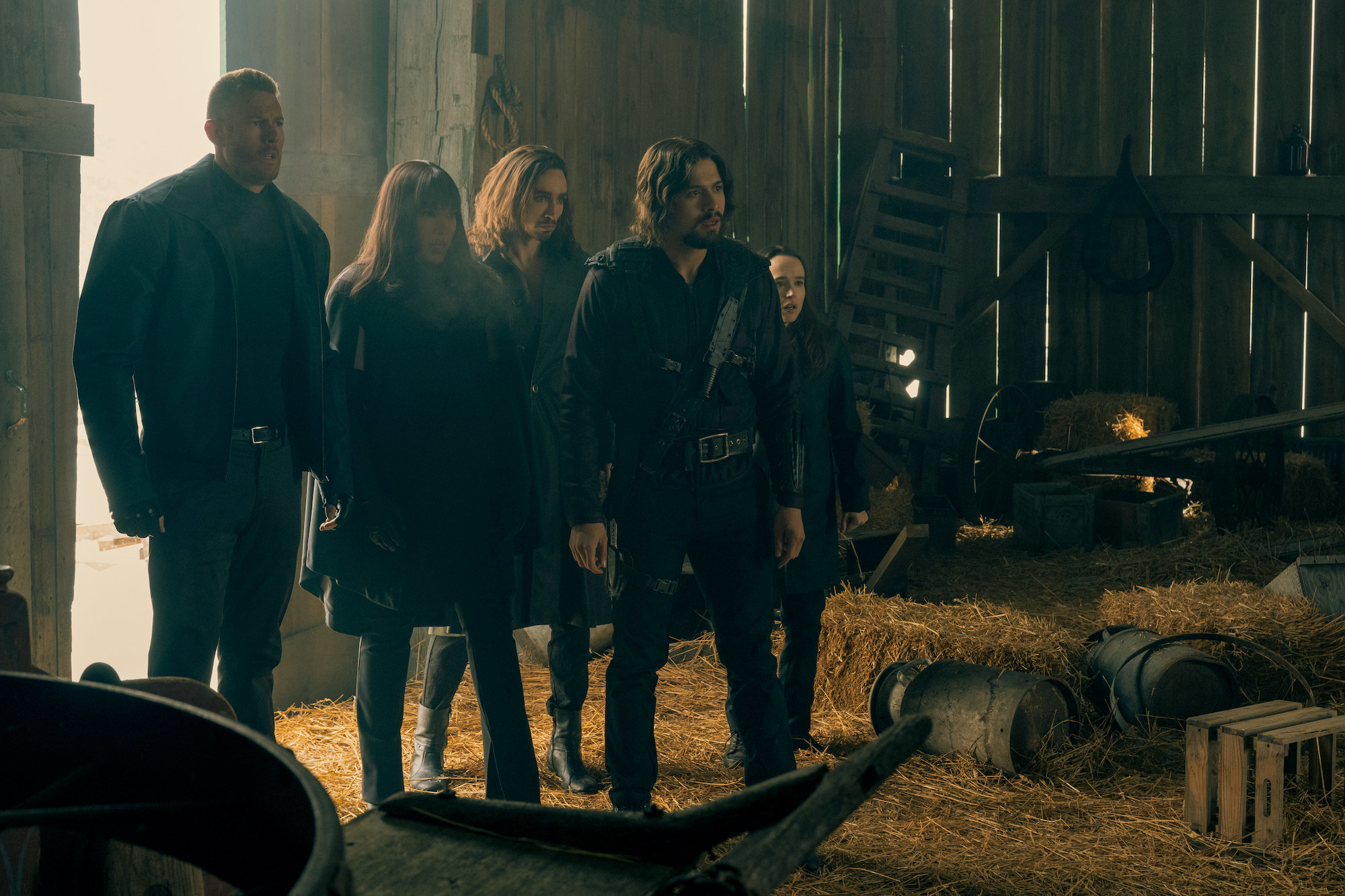 10.
Number Five having a little chitchat with the rest of the Hargreeves.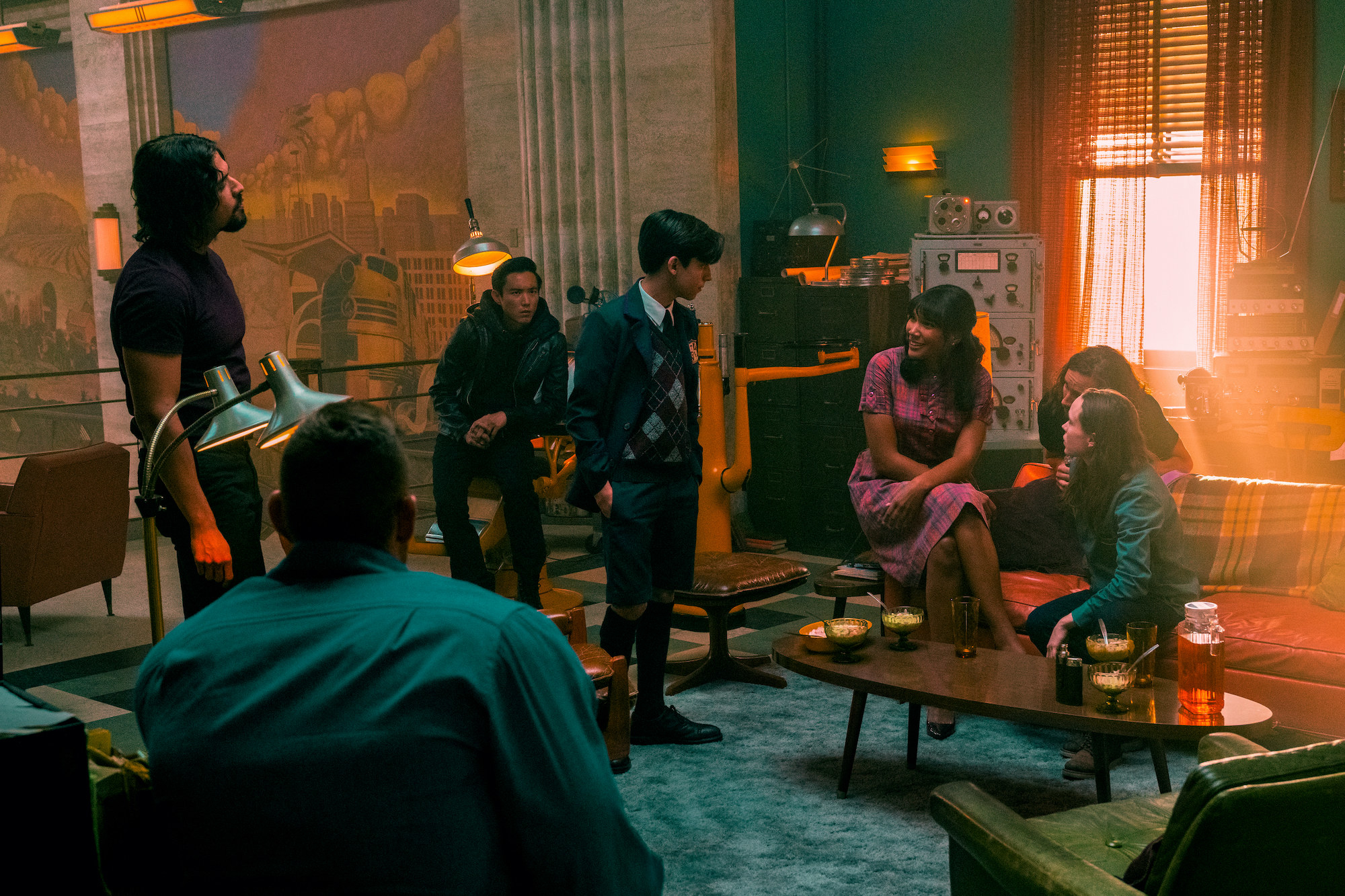 11.
Vanya driving around with new character Sissy (and a mysterious child???).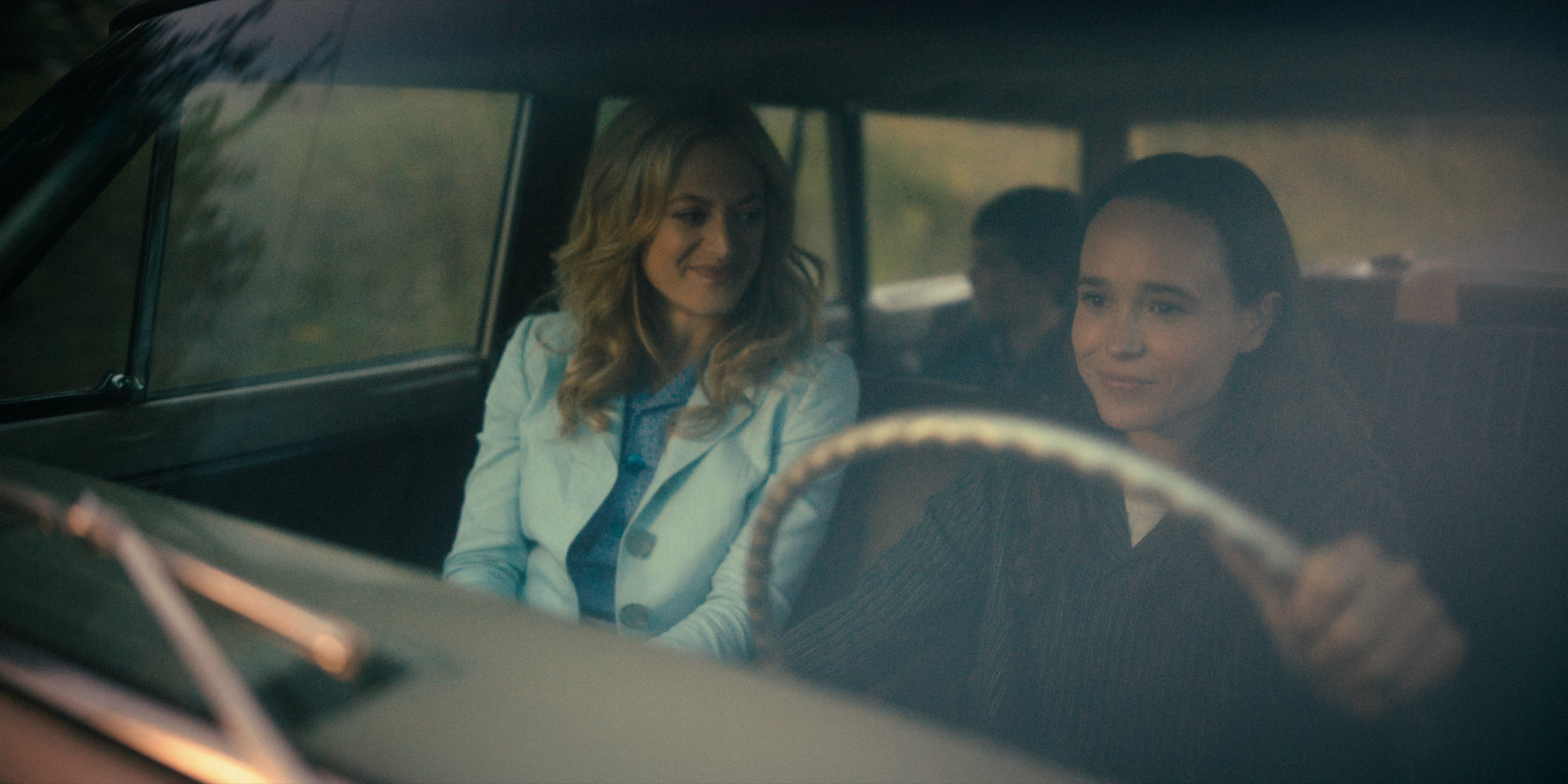 12.
And finally, Vanya letting her powers fly free.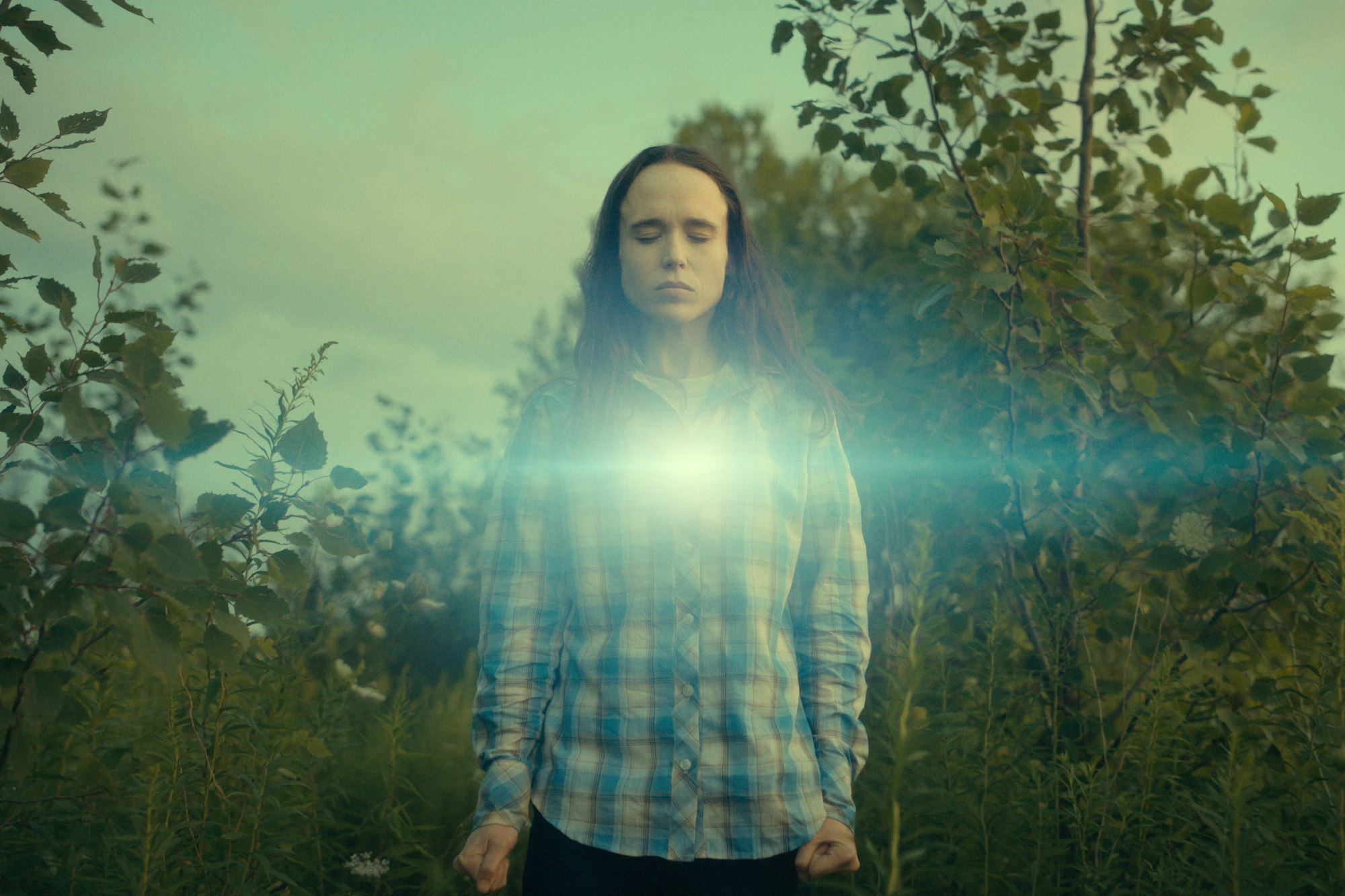 I can't wait until July 31, so I'm going to need to hear everyone's theories in the comments!!!