1.
When he basically admitted his guilt for literal murder: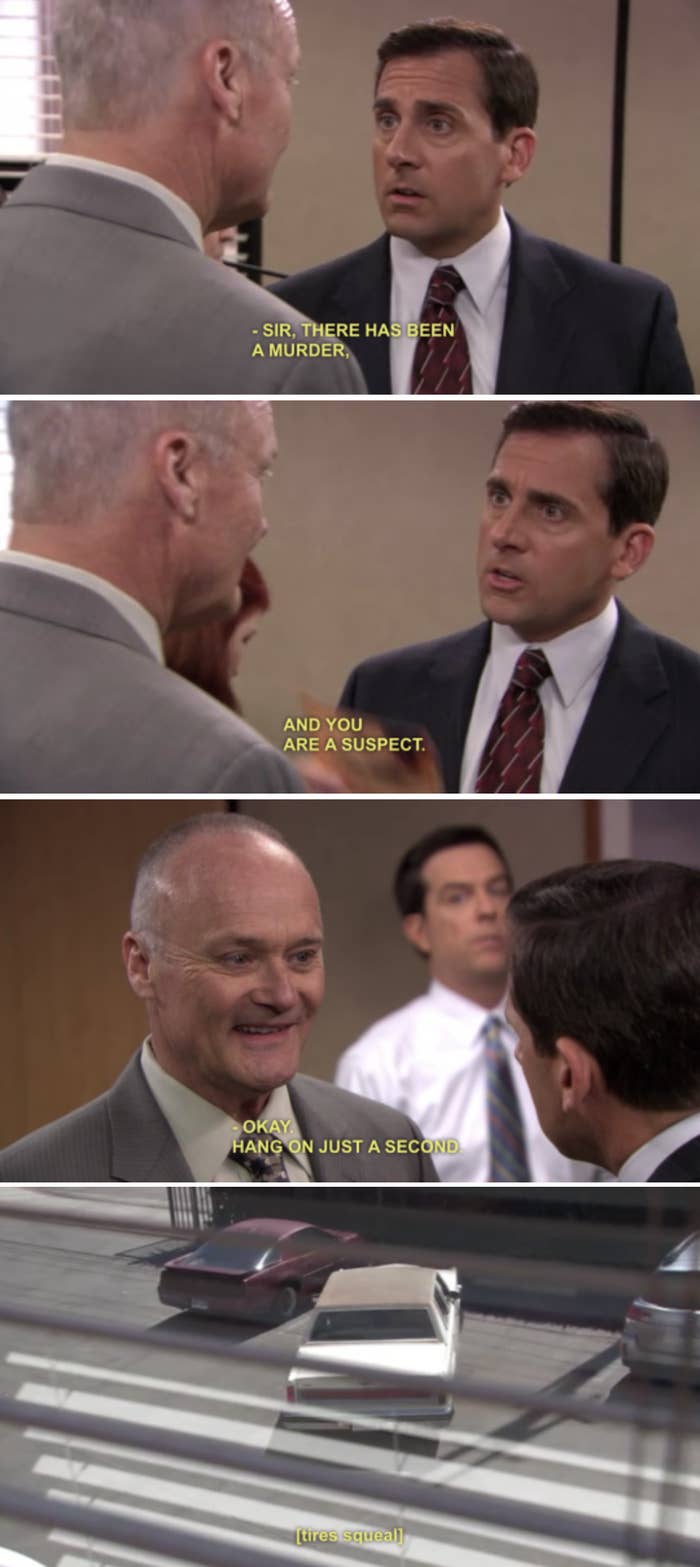 2.
When he really wanted to do a cartwheel: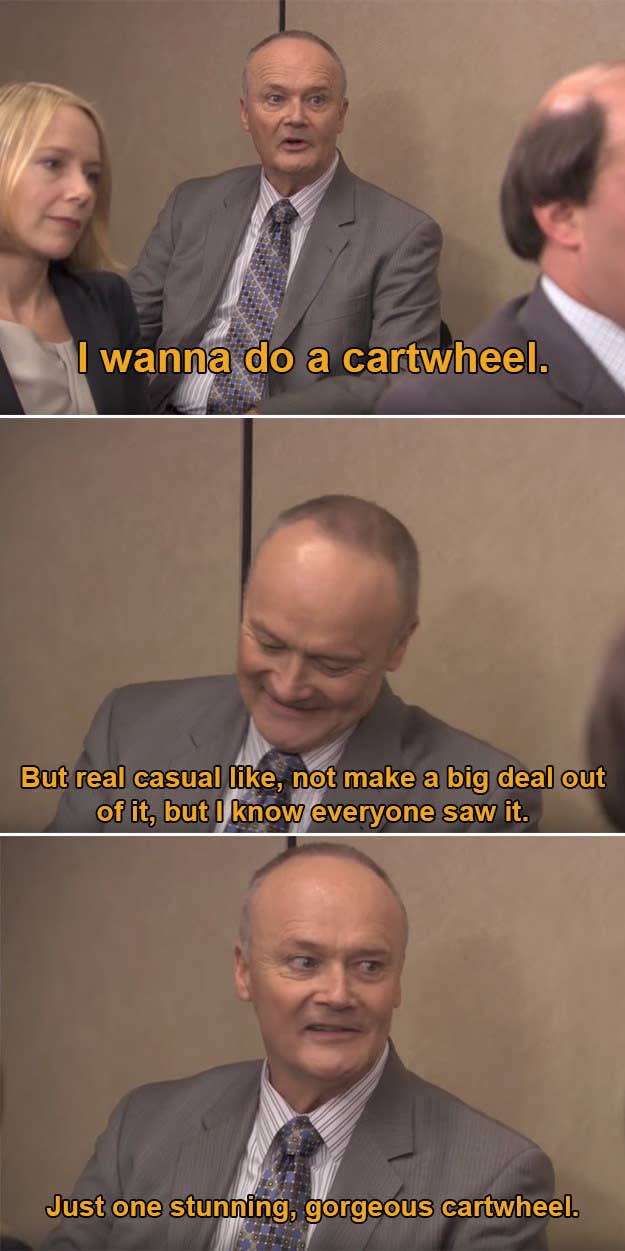 3.
And then when Erin took the moment from him: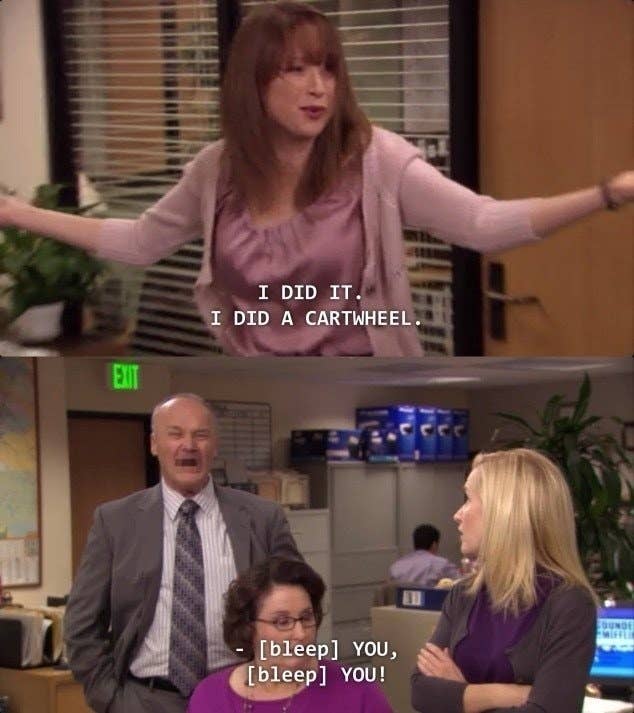 4.
When we learned he has a worm guy, because of course he does: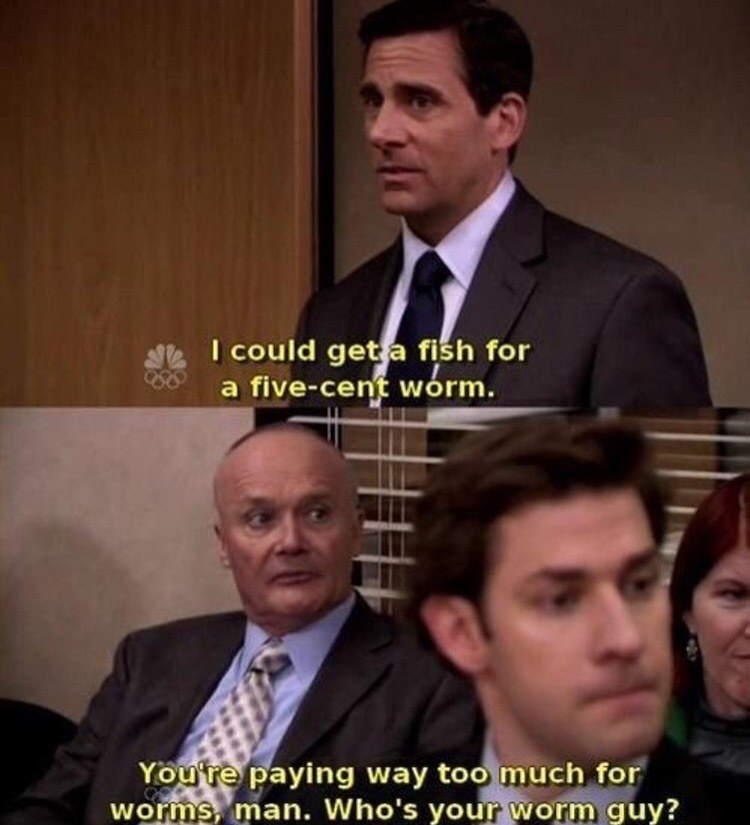 5.
When he took a mugshot that wasn't even a mugshot: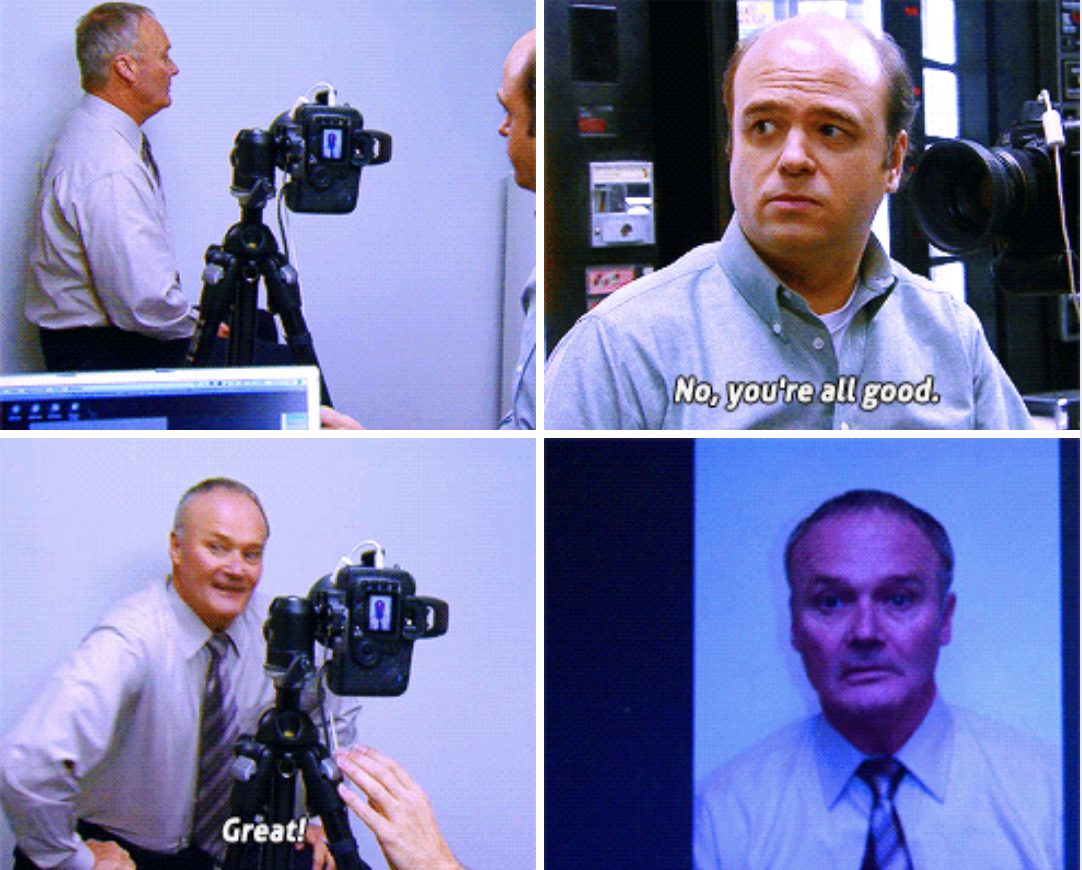 6.
When we all just accepted that he understands pirate code: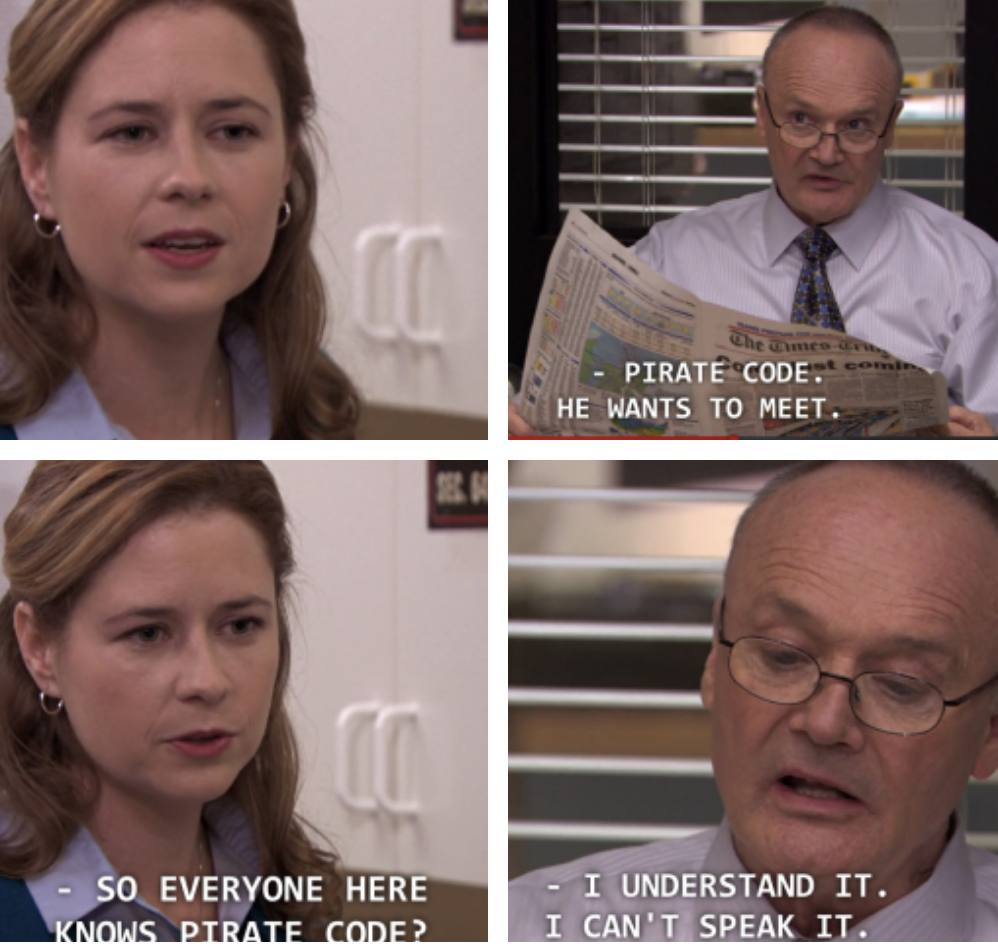 7.
When he escaped arrest for probably the 300th time: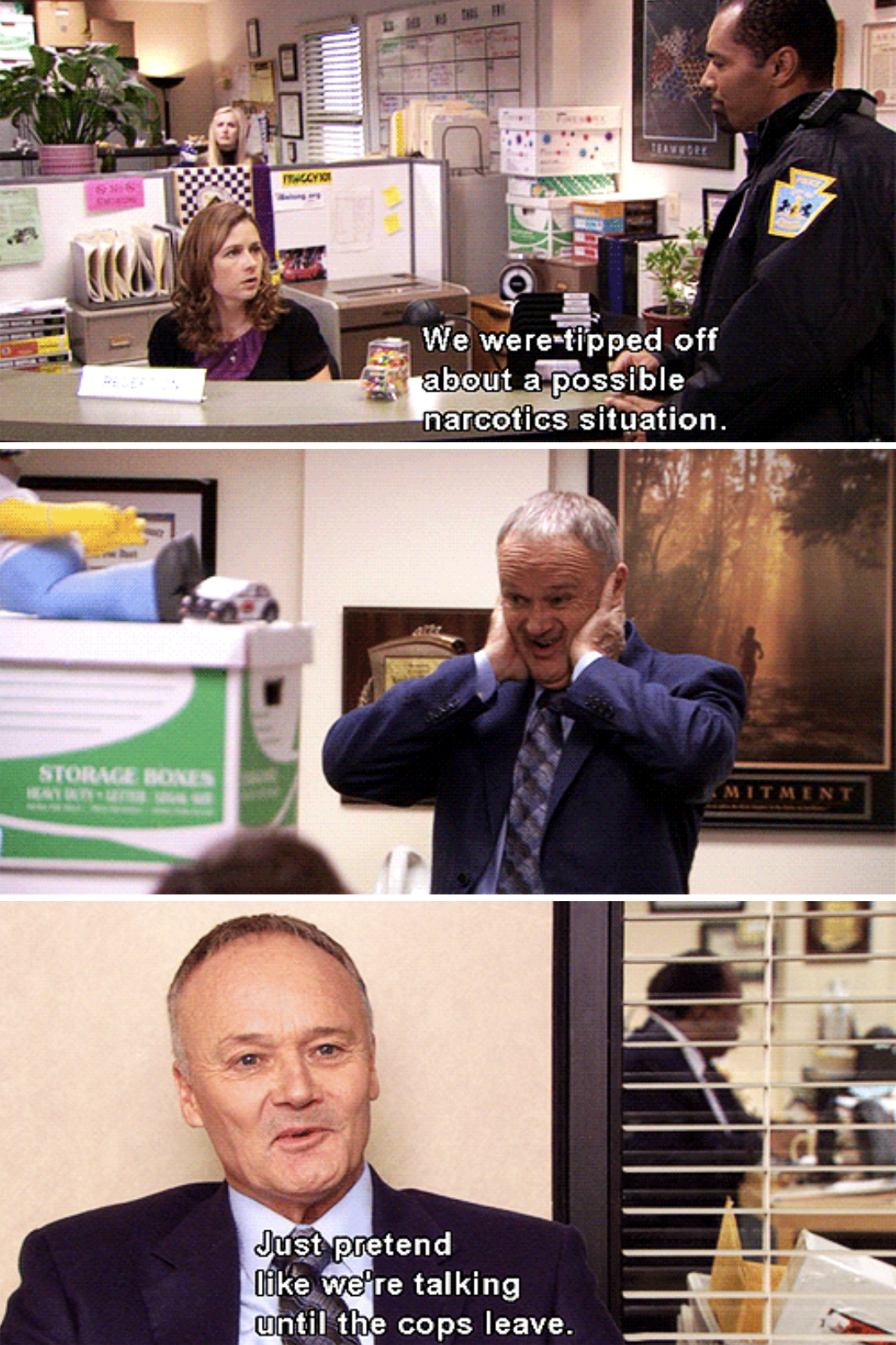 8.
When he geniusly used the printer ink as hair dye:

9.
When he created the only site that matters: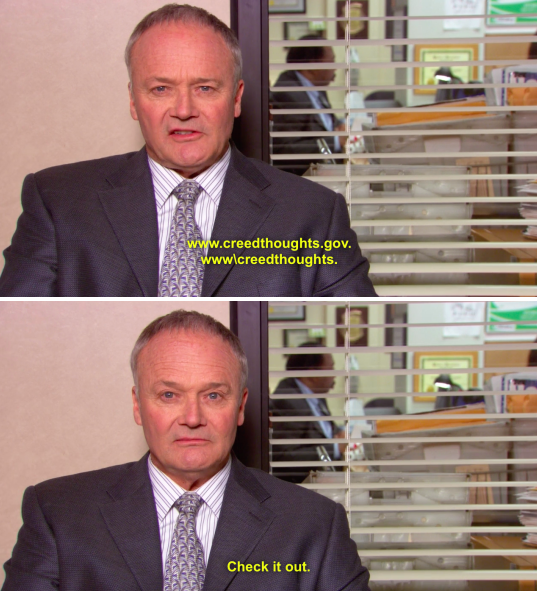 10.
When he tried setting Jim up with his daughter in the most confusing way: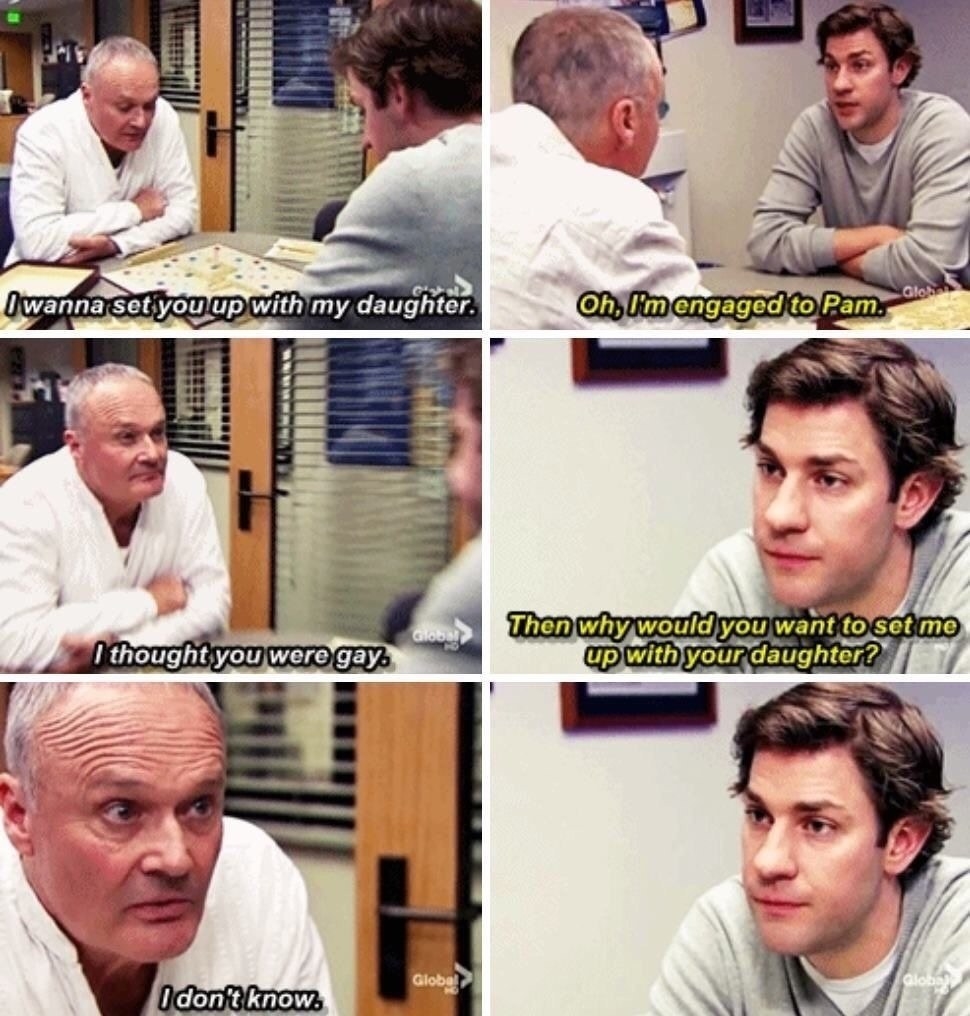 11.
When he was the go-to expert on decapitation: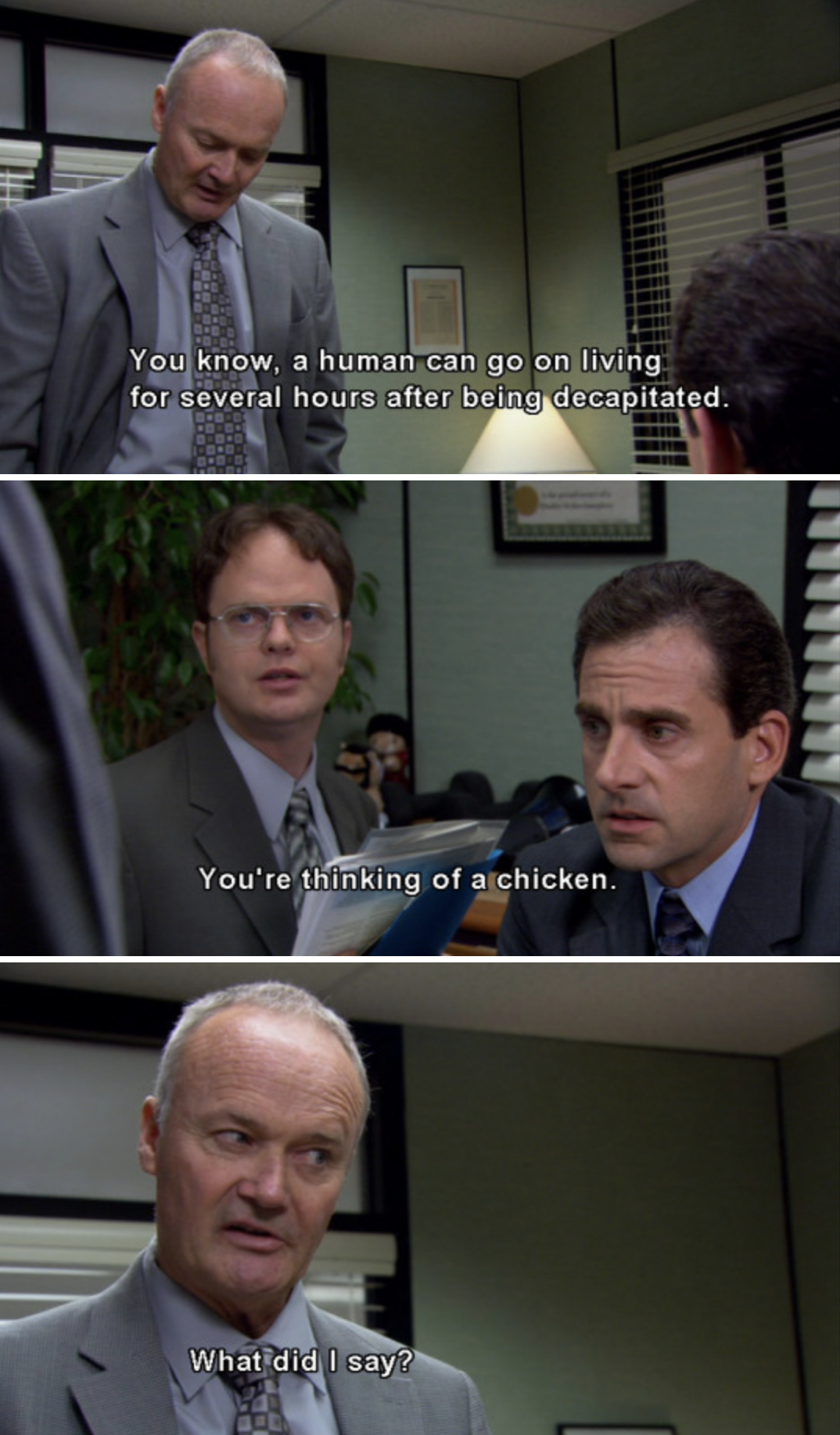 12.
When he tried ditching work and then ended up back at work:
13.
When he made us all wonder what would happen if he got all three chairs: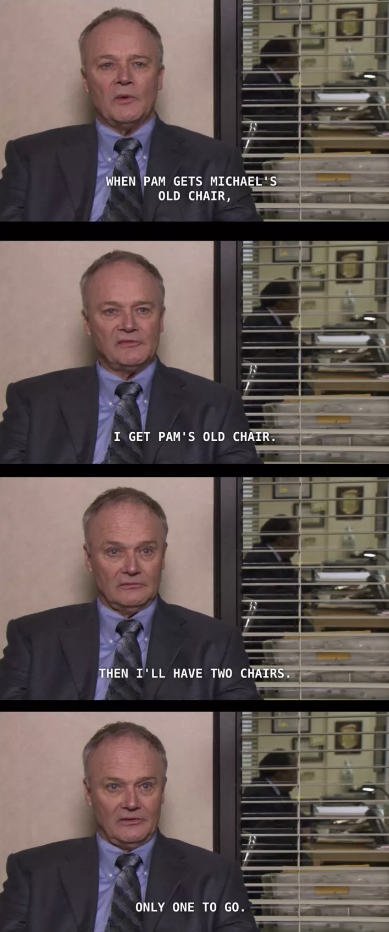 14.
When he made this fair, but disgusting point: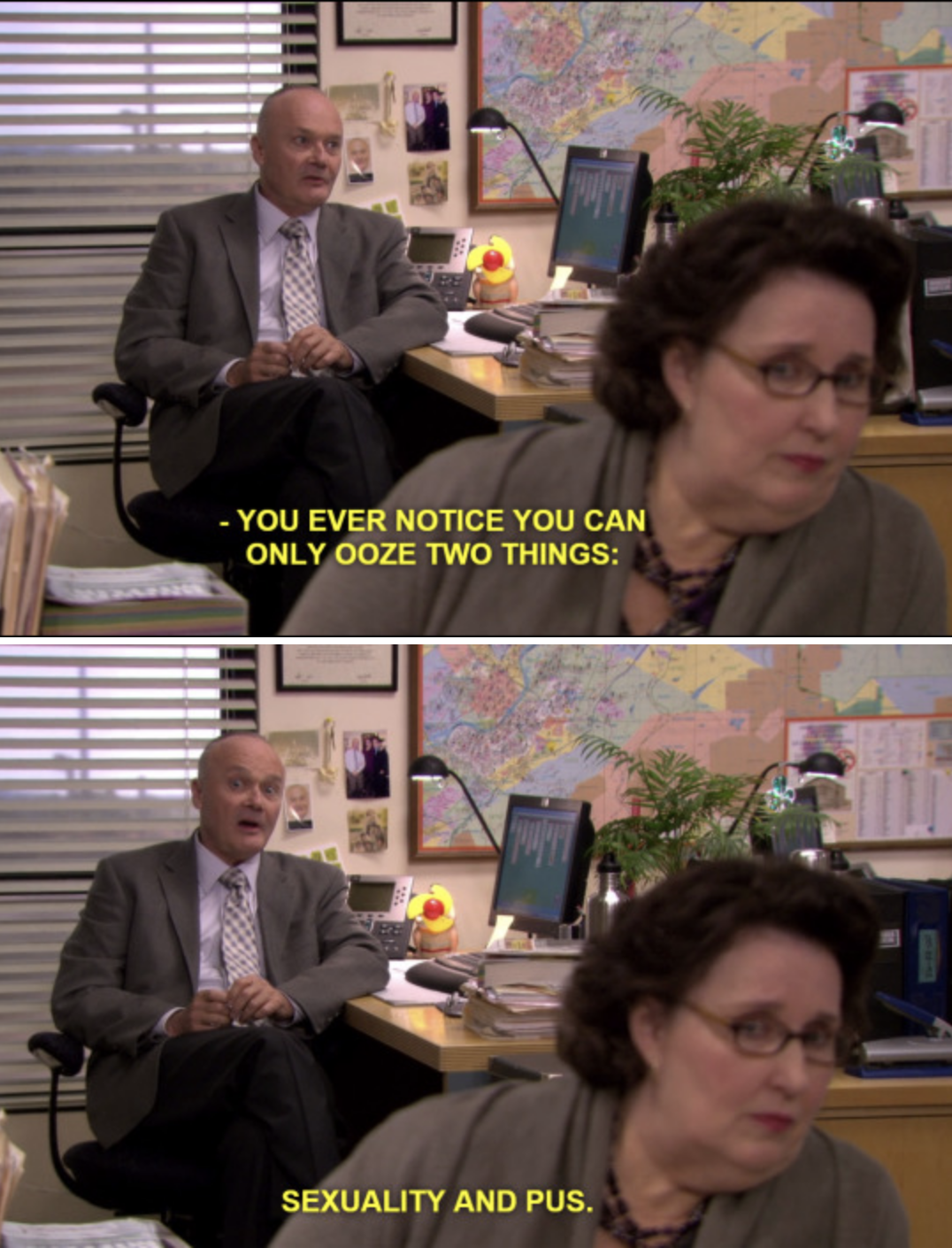 15.
When he mistakenly bit out of a potato and didn't care: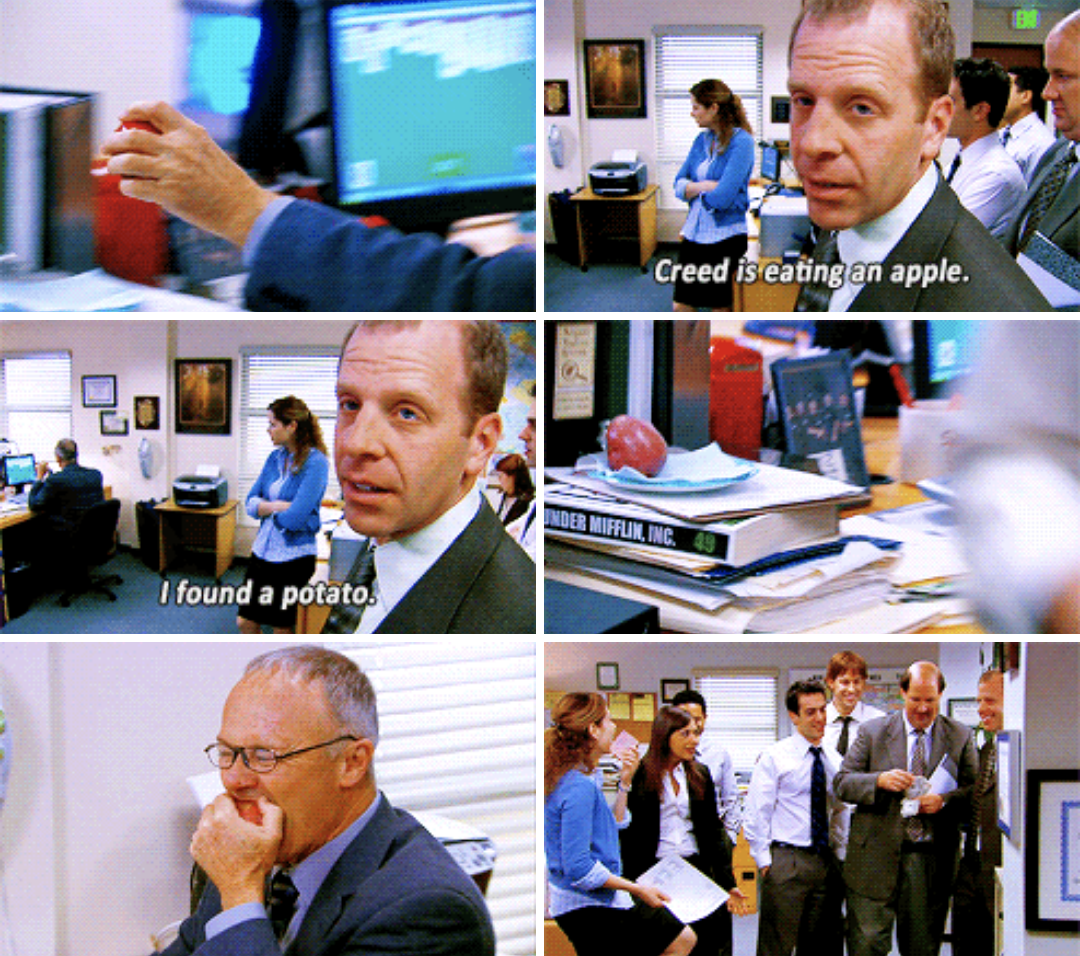 16.
And then when he ate an actual ice pack: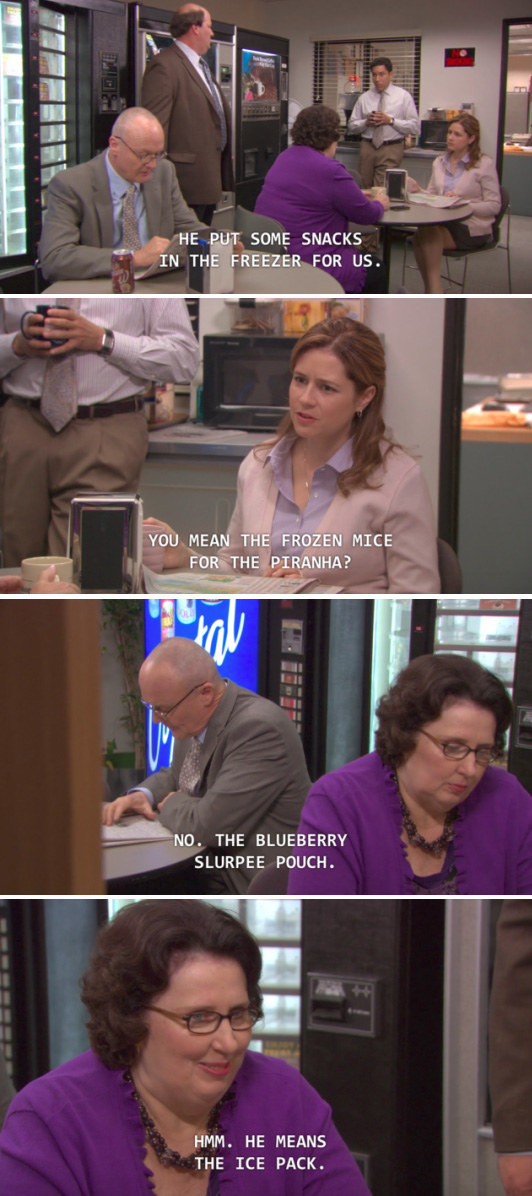 17.
When he thought Sweeney Todd was real: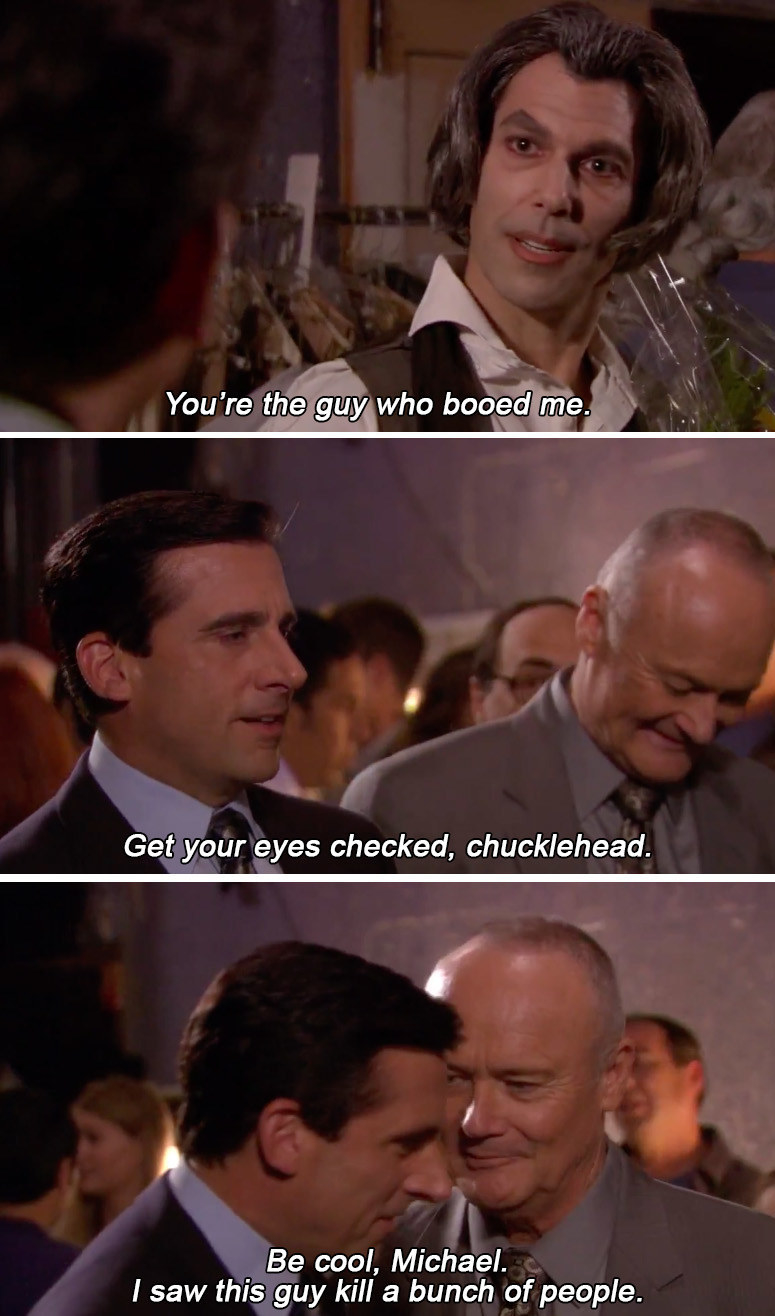 18.
When he basically admitted to being a killer...again: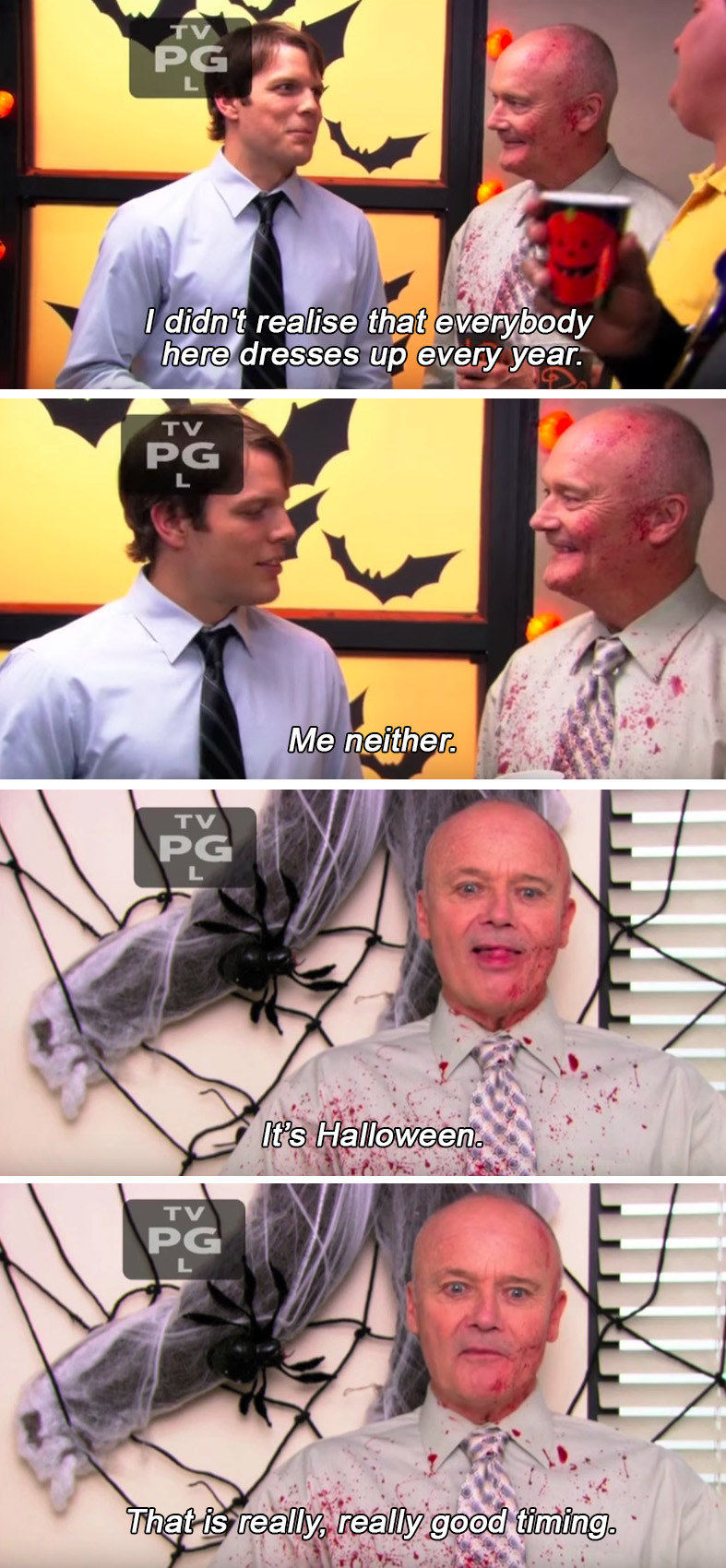 19.
When he revealed that he does not know how to spell:

20.
When he forgot to get Jim a present and then immediately admitted it: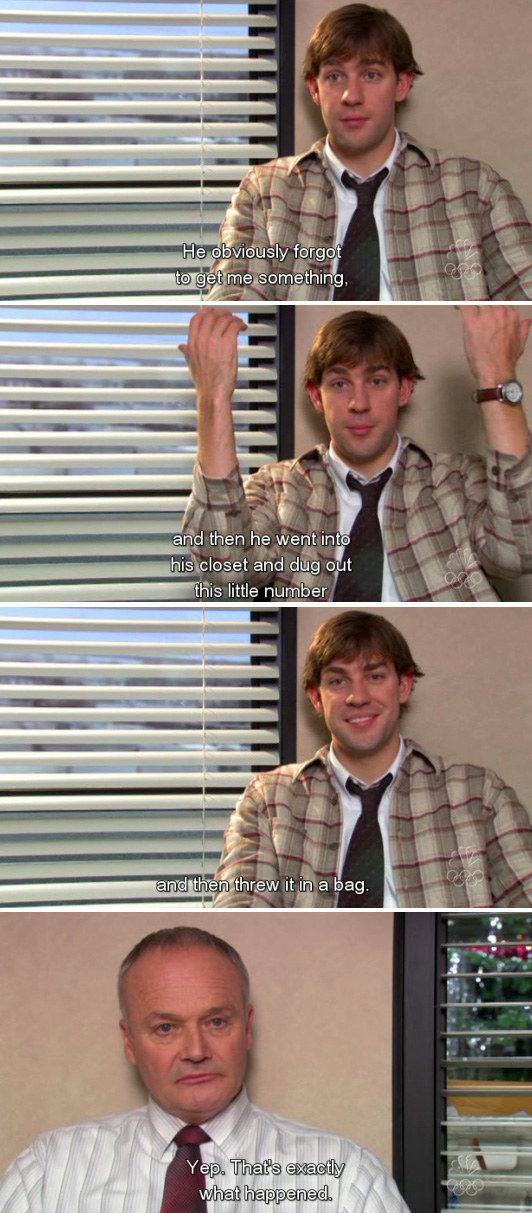 21.
When he casually pulled out a three dollar bill:

22.
When the office was riddled with lice and he got stuck doing the mayo hack with Pam:
23.
When we all got a little scared about Creed's extremely strong desire to scuba dive:

24.
When he wasted 75 cents: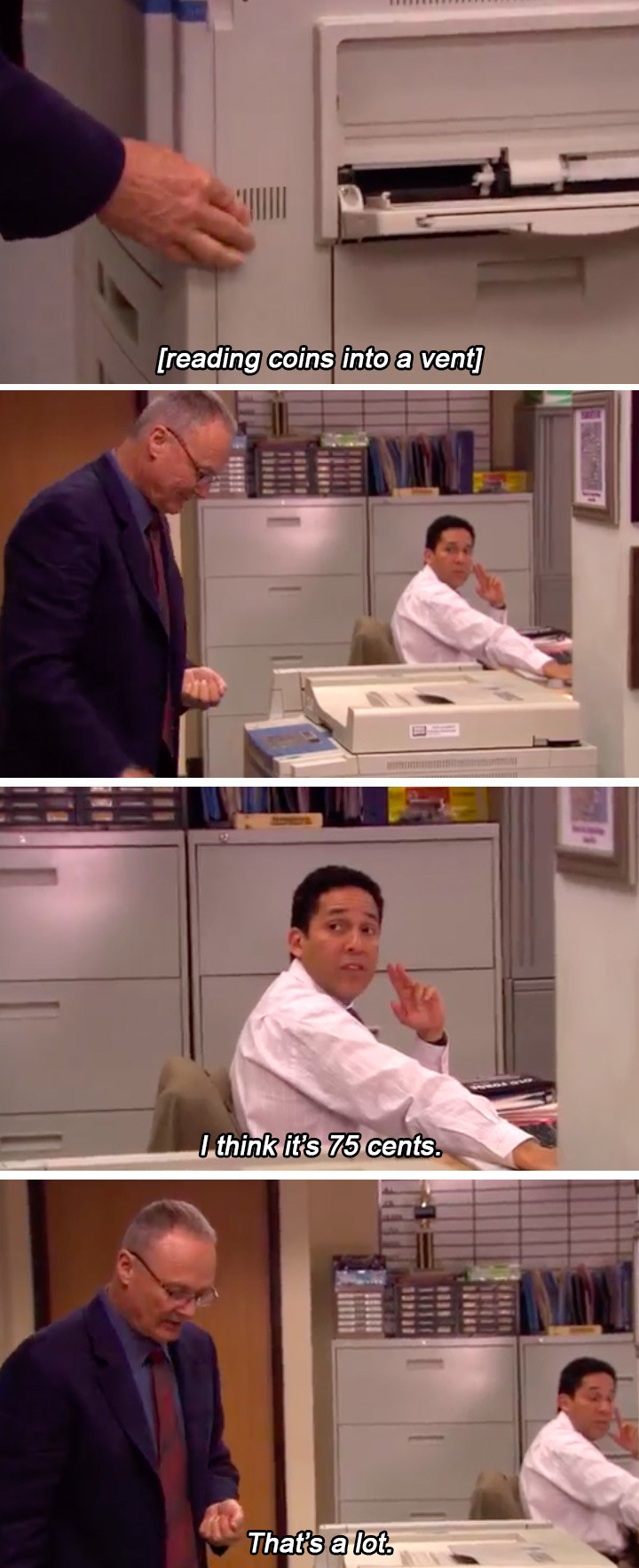 25.
When he admitted to not even being Creed: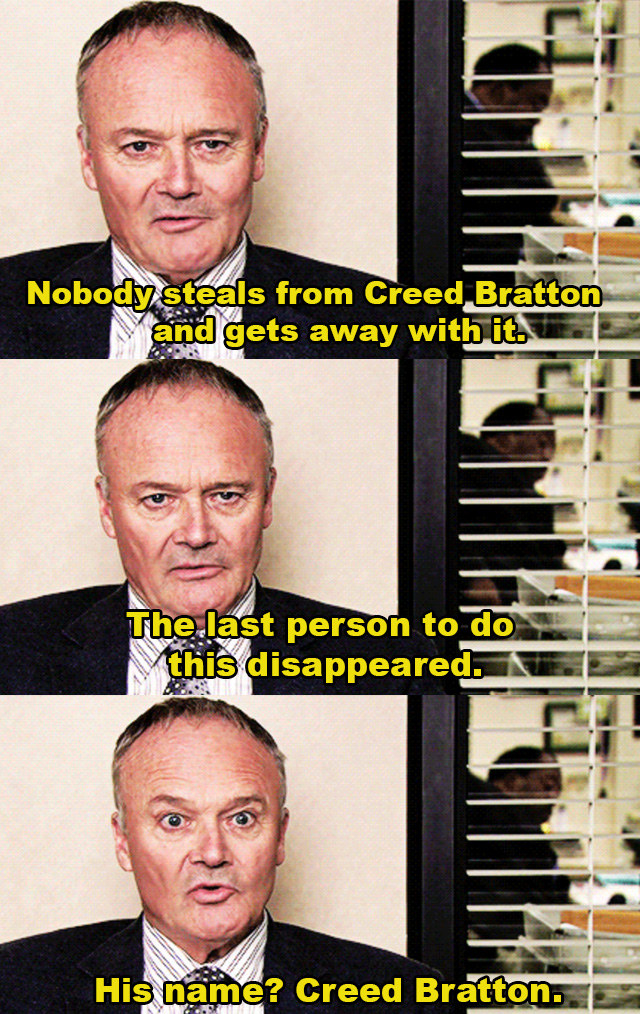 26.
When everyone found out that he was, in fact, living in the office: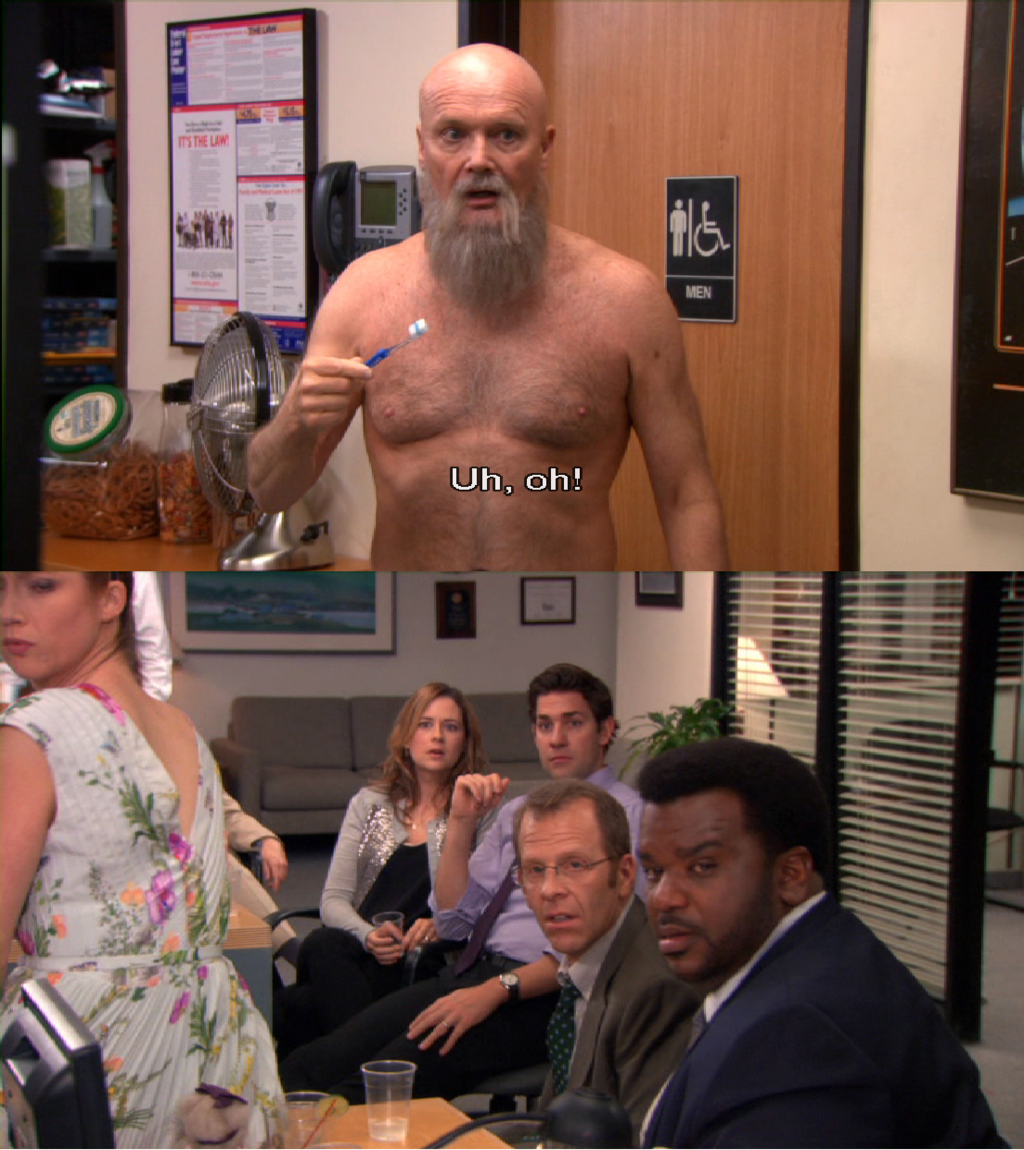 27.
And finally, when Creed got caught once and for all: