And now we *know* that the root of a lot of that laughter is often none other than Manny Jacinto, who plays Jason.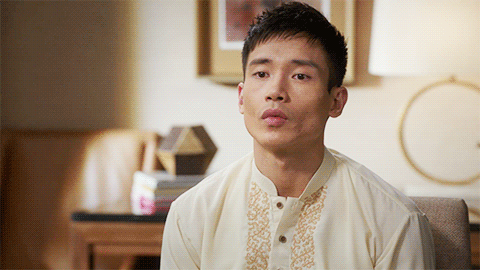 In fact, there was one particular moment during an upcoming Season 4 scene that cracked everyone up:
Marc Evan Jackson (Shawn): Kristen, do you remember about two weeks ago when it was 7 a.m. in the morning, Manny made Ted cry?
Kristen Bell (Eleanor): Oh my god, yeah, that was great.
Mike Schur (Creator): I had come in to work, and I got a report that after one hour of shooting, they were one hour behind schedule. They said Manny said something [that made everyone laugh]. And I said, "For an hour?" And they said, "Yeah."
The best part? Manny's yet-to-be-revealed line was only 12 words long...and it wrecked everyone for a whole hour.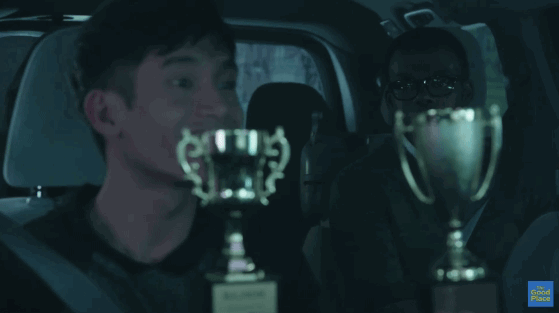 According to D'Arcy Carden (Janet), fans can spot a scene where Manny is making everyone laugh if they look at the cast's cheeks and heads:
A little Easter egg would be if you see us in a scene with Manny, look at our cheeks or where our heads are. We're mostly not looking at Manny. Usually you can tell by the back of our heads because that means we're just looking at the floor.
So there you have it: Manny for Good Place President!