If there's anything that can beat the stand-out acting on The Crown, it's the show's exquisite costumes.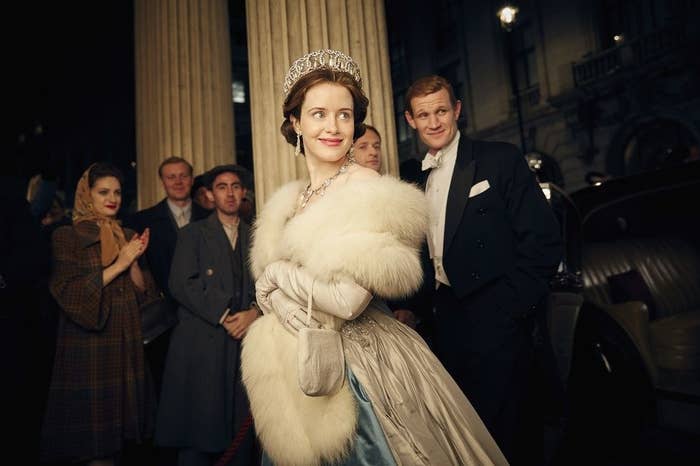 Well, the amazing costumes from Season 2 are currently open to the public thanks to The Paley Center for Media's new exhibition, The Crown: Imagining a Royal World.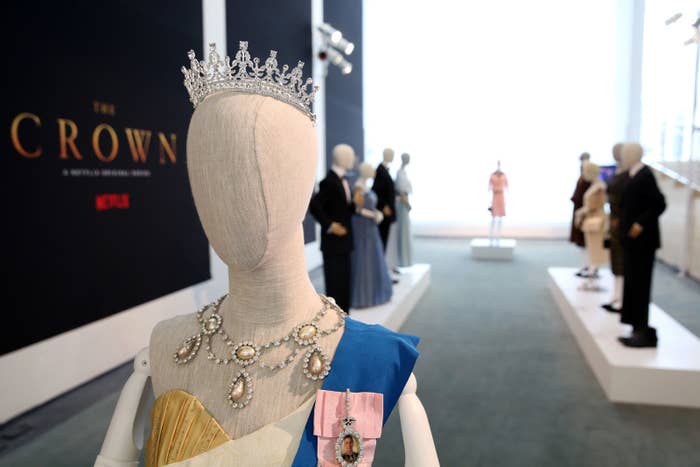 In honor of the exhibition, BuzzFeed chatted with Jane Petrie, the costume designer for Season 2 of The Crown. Here's everything we learned:
1.
All of the butterflies on Princess Margaret's birthday dress were hand-sewn on.
2.
Since the costume team wasn't able to physically see the original butterfly dress, they had to base it off of photographs.
3.
As far as jewelry goes, they tend to use replicas of actual pieces of jewelry.
4.
Another reason they use replicas is because fake jewelry usually looks better on screen.
5.
The dress that Elizabeth wears to the Ambassador's Ball had to be done in a matter of days because it was a late addition to the script. In fact, the team didn't even have time for a fitting.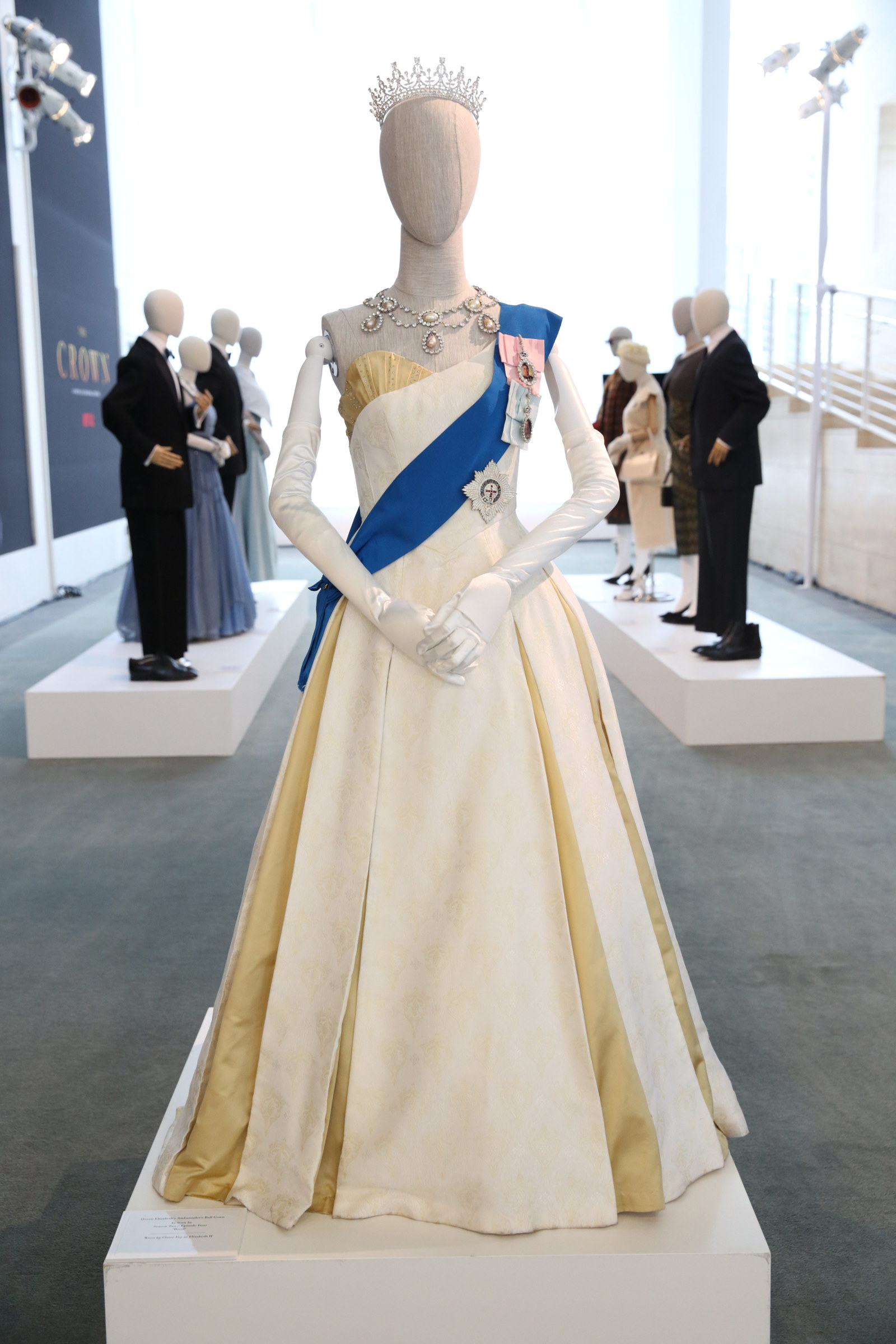 6.
They also never had a fitting for Margaret's wedding dress.
7.
The costumers had to make two versions of Elizabeth's blue dress.
8.
They had to add padding to Foy's body since she's smaller than the Queen was at the time.
9.
Jane took liberties with Jackie Kennedy's dress both because of the actor's figure, but also because she wanted to create contrast between Jackie and Elizabeth's looks.
10.
She also ended up having to make a cape for Jackie's dress during her lunch break once they realized they didn't have any type of shawl for her.
11.
As for Jackie's famous pink suit, the fake blood the team used during filming still won't come out — not even with the help of a dry cleaner.
12.
Jane didn't have enough fabric to replicate one of Margaret's coats for Vanessa Kirby's body double, so the team had to get creative and dye/paint a similar fabric.
13.
During one of Margaret and Tony's motorcycle scenes, the team had to sneakily replace the bag Margaret was using because Vanessa accidentally lost it.
14.
Speaking of Margaret's coat, the costume department was able to have fun with Margaret's looks because of Vanessa Kirby's height.
15.
Though most outfits on the show can't be reused…
16.
...they can get away with repeating some of the men's looks…
17.
...as well as Elizabeth's day looks…
18.
Finding shoes that fit the time period and fit the actors' shoe sizes is actually one of the most difficult parts of costuming!
The free exhibit, which is located in Los Angeles, is open to the public until July 29. For more information, check out their website.