Kirpa From "The Bachelor" Definitely Got That Chin Injury When She Was Taking A Selfie
I <3 Kirpa.
Last night on The Bachelor, if you weren't talking about how hot and heavy Colton and Cassie were — like, REALLY hot and heavy — you were probably wondering what happened to Kirpa's poor chin.
Kirpa Sudick, who is one of my favorites this season — I am biased, idc if you know — spent the entire episode wearing a mysterious bandage on her chin...
...and even though this show is frickin' two-hours long, not ONE explanation was provided for why she was wearing it.
AND PEOPLE WANTED TO KNOW.
Well, after spending the whole night actively not telling us what happened (and reposting memes of her chin on Instagram), this morning Kirpa shared a deleted scene revealing how she got her injury:
And the wait was worth it because Kirpa 100% got her injury when she was taking a selfie in Thailand, slipped on some rocks, and hit her chin. RELATABLE!!!
I was trying to be basic and take a picture in front of the ocean at the start of a sunset, but it had rained and I forgot about that, so rocks and water: slippery.
"So, five stitches later and a sprained wrist and here I am."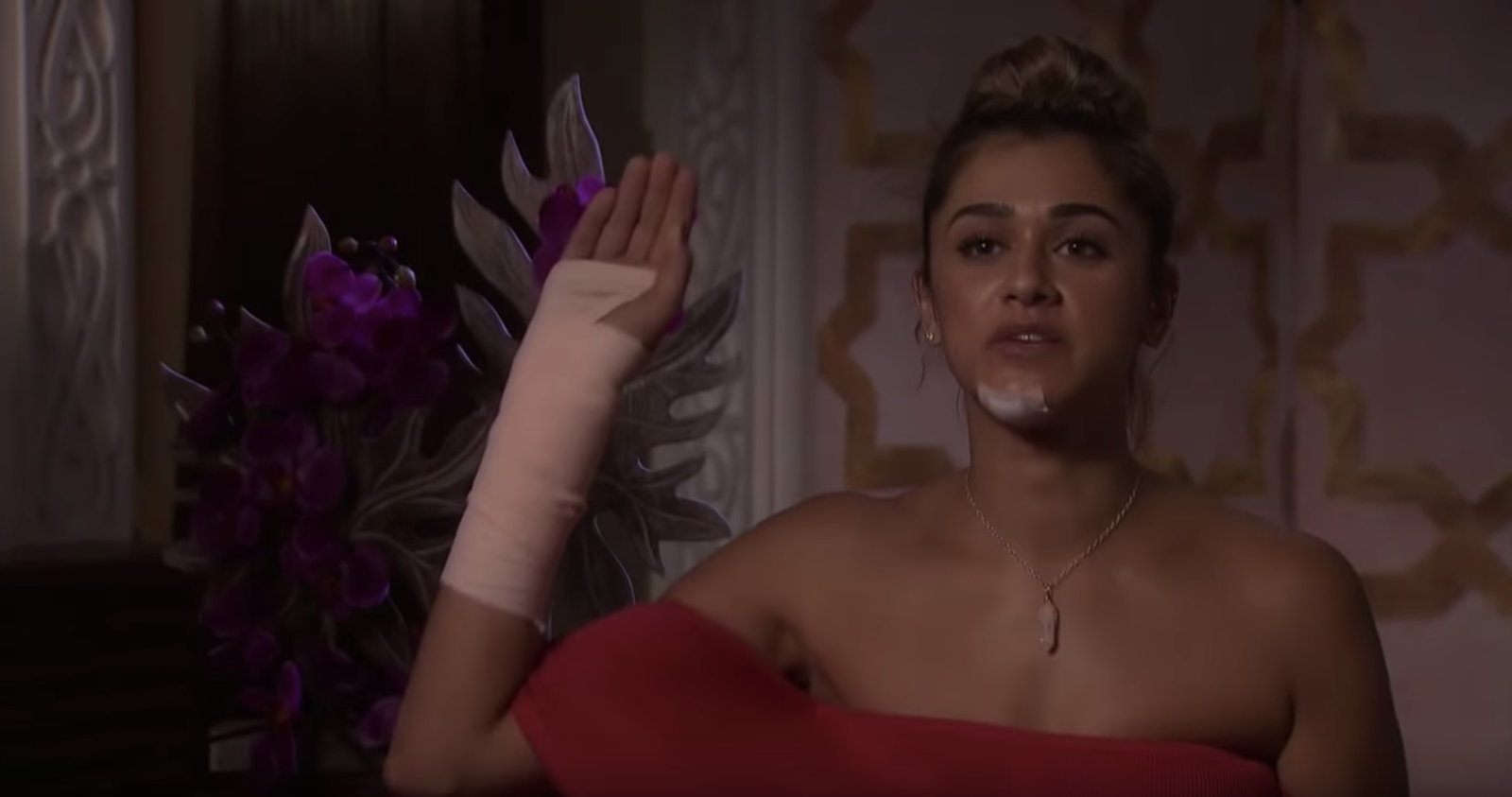 Anyway, I love Kirpa, the world loves Kirpa, and I fully support any selfies she wants to take.