Marvel announced the film's Nov. 5, 2021, release date at San Diego Comic-Con, as well as the fact that Natalie Portman will be returning to the franchise as "female Thor"...
...but the best moment might have been when Tessa Thompson, who plays Valkyrie, told the audience what her character will be up to in the film: "First of all, as a new king, she needs to find her queen. So that will be the first order of business."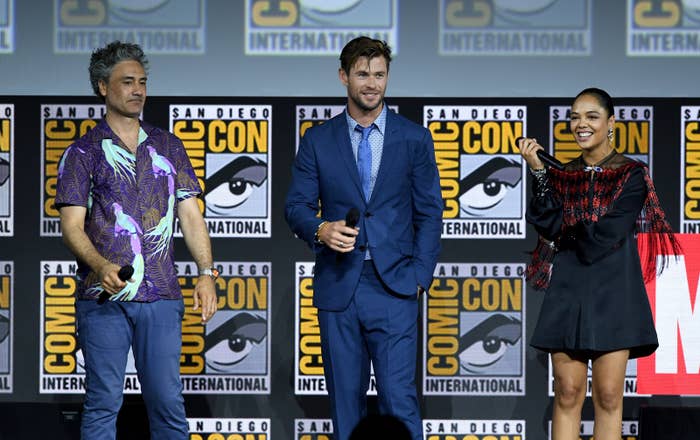 YUP. Looks like Valkyrie — who Thompson pitched as bisexual to director Taika Waititi in Thor: Ragnarok because of her comic book counterpart — might just be our first openly LGBTQ superhero in the MCU.
And all I can say is...YES, PLEASE AND THANK YOU.
Raise your hand if you're very ready for Valkyrie in Thor: Love and Thunder!!!!!!!