And now, thanks to the Paley Center for Media in Beverly Hills, California, you can see all the iconic costumes from the show — up close and personal.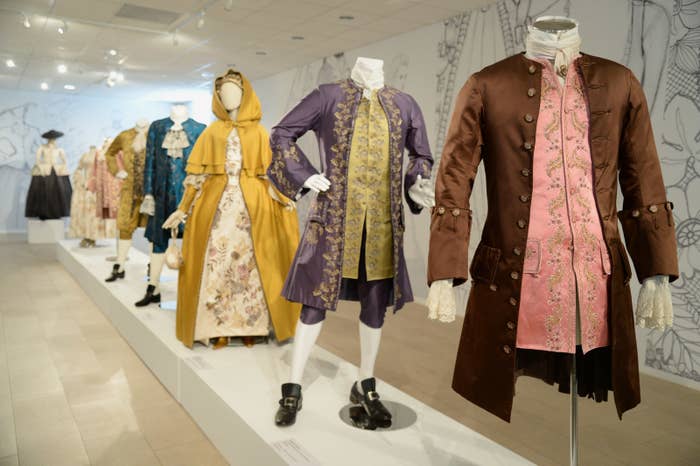 Last night, costume designer Terry Dresbach chatted about all her behind-the-scenes costuming secrets...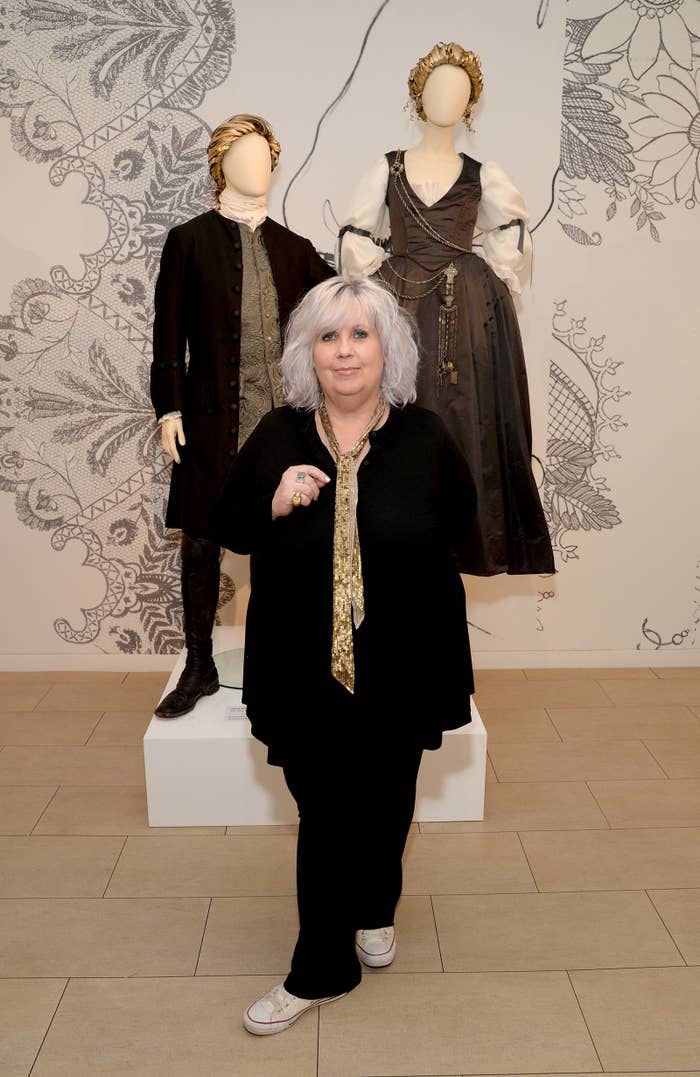 ...and Sam Heughan (Jamie Fraser) and Caitriona Balfe (Claire Fraser) stopped by to chat as well.
Here's everything we learned:
1.
All the costumes, no matter how elaborate, are handmade.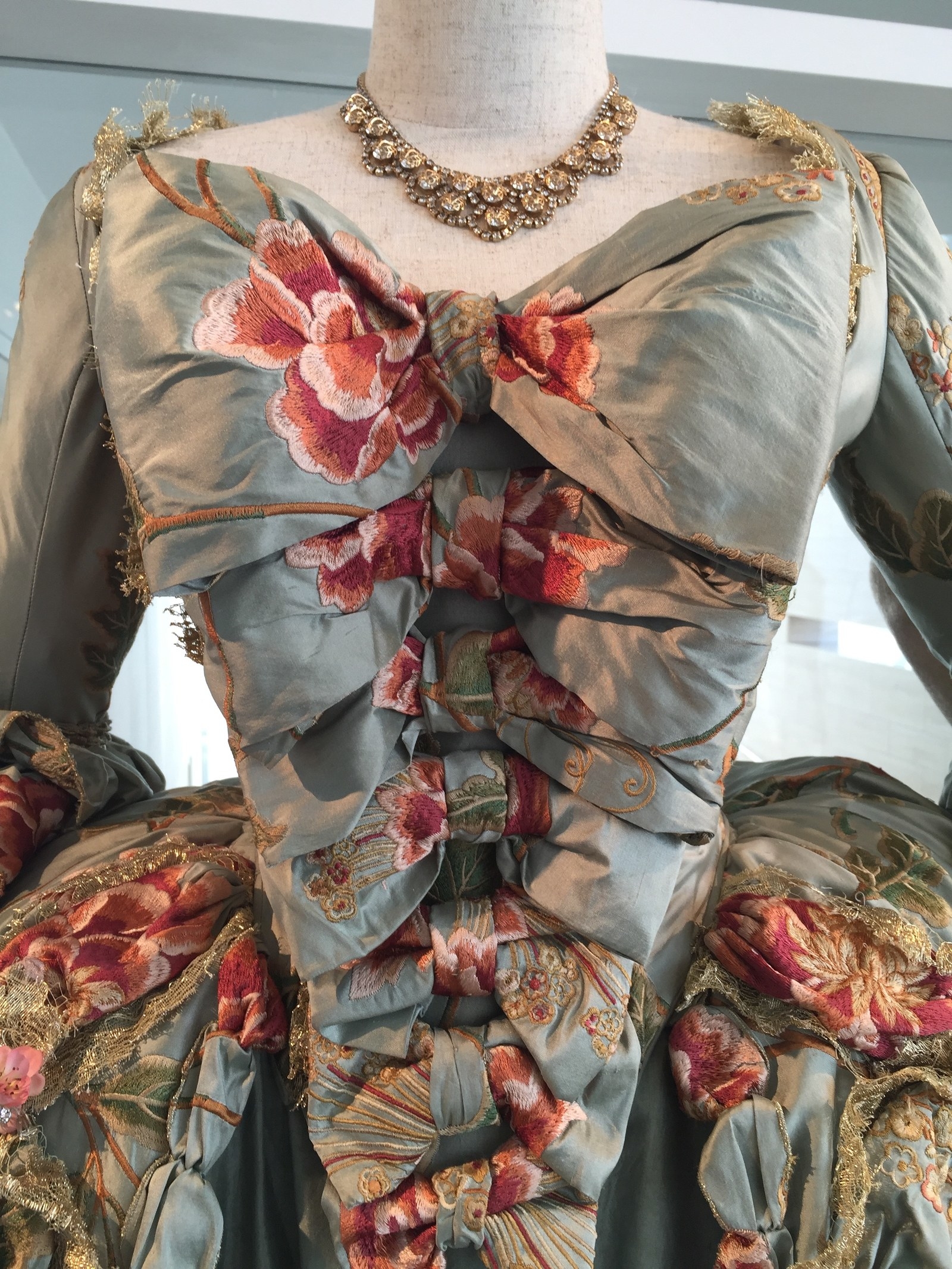 2.
The team created 10,000 garments for Season 2 alone.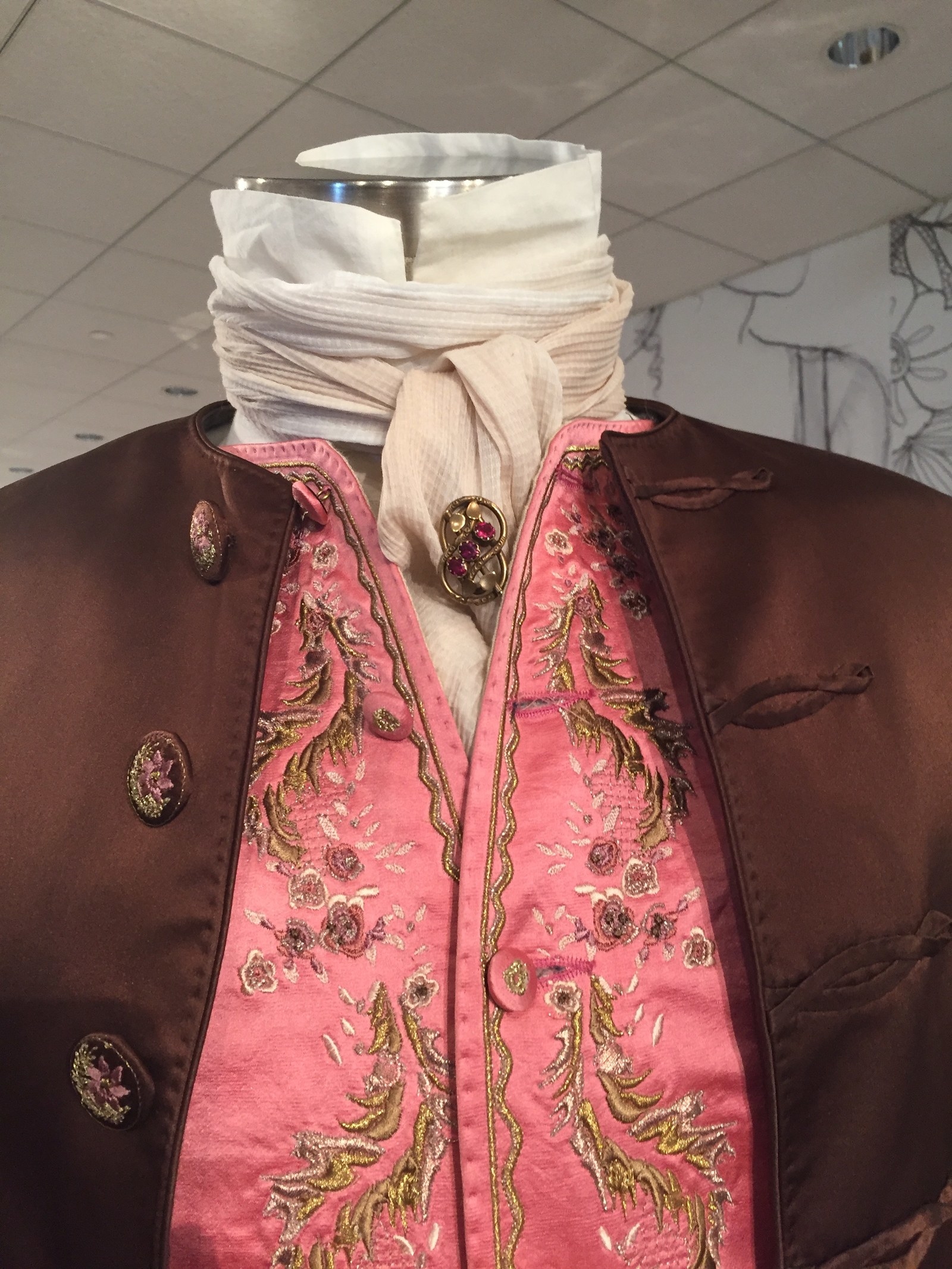 3.
Many of the pieces have been hand-painted and hand-embroidered by the costume team.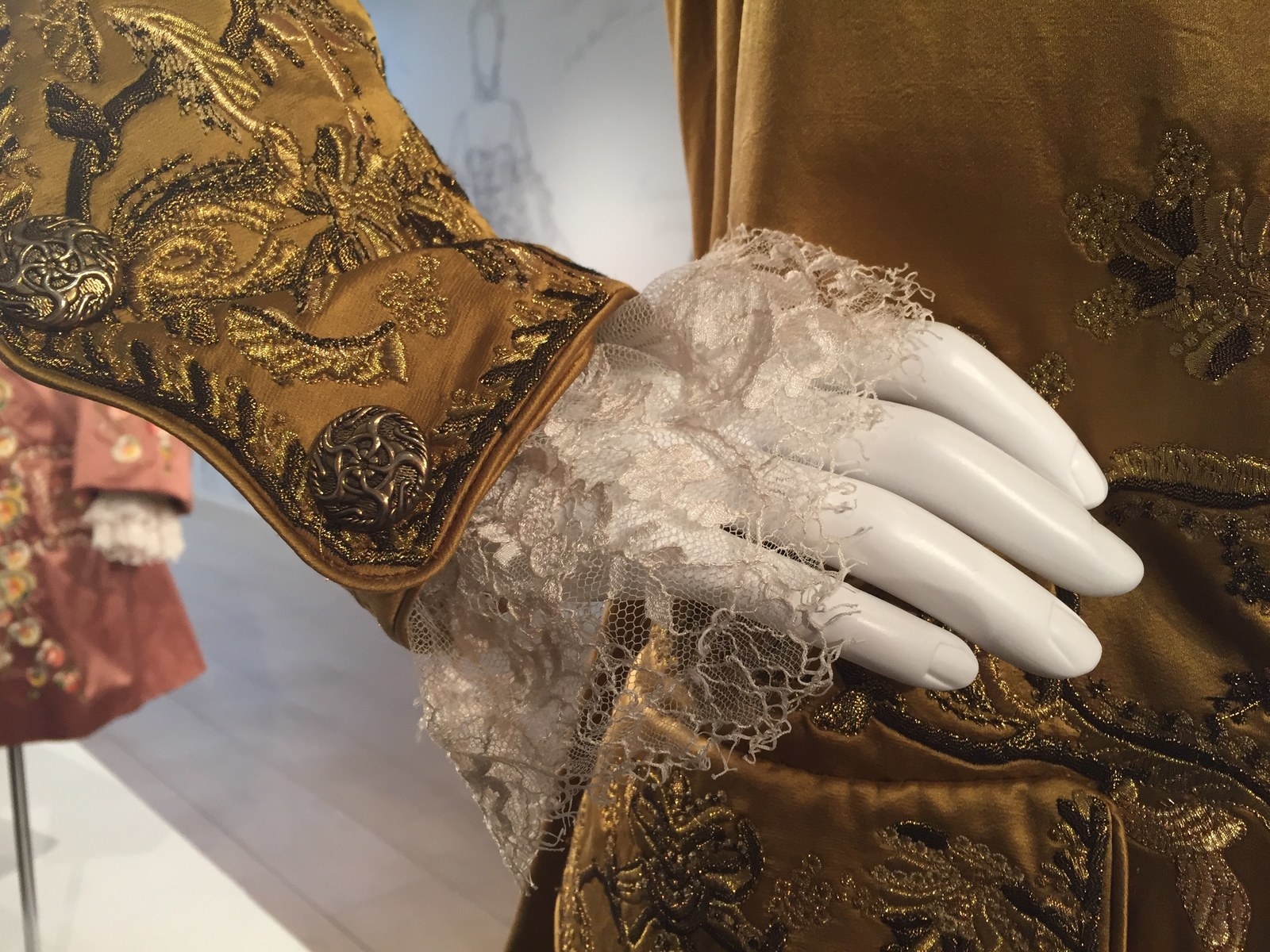 4.
The team turned to hand-painting because otherwise, they would have spent their entire budget on fancy fabrics — which cost around $200 per yard.
5.
One of Louisa's dresses, for example, is made of painted muslin: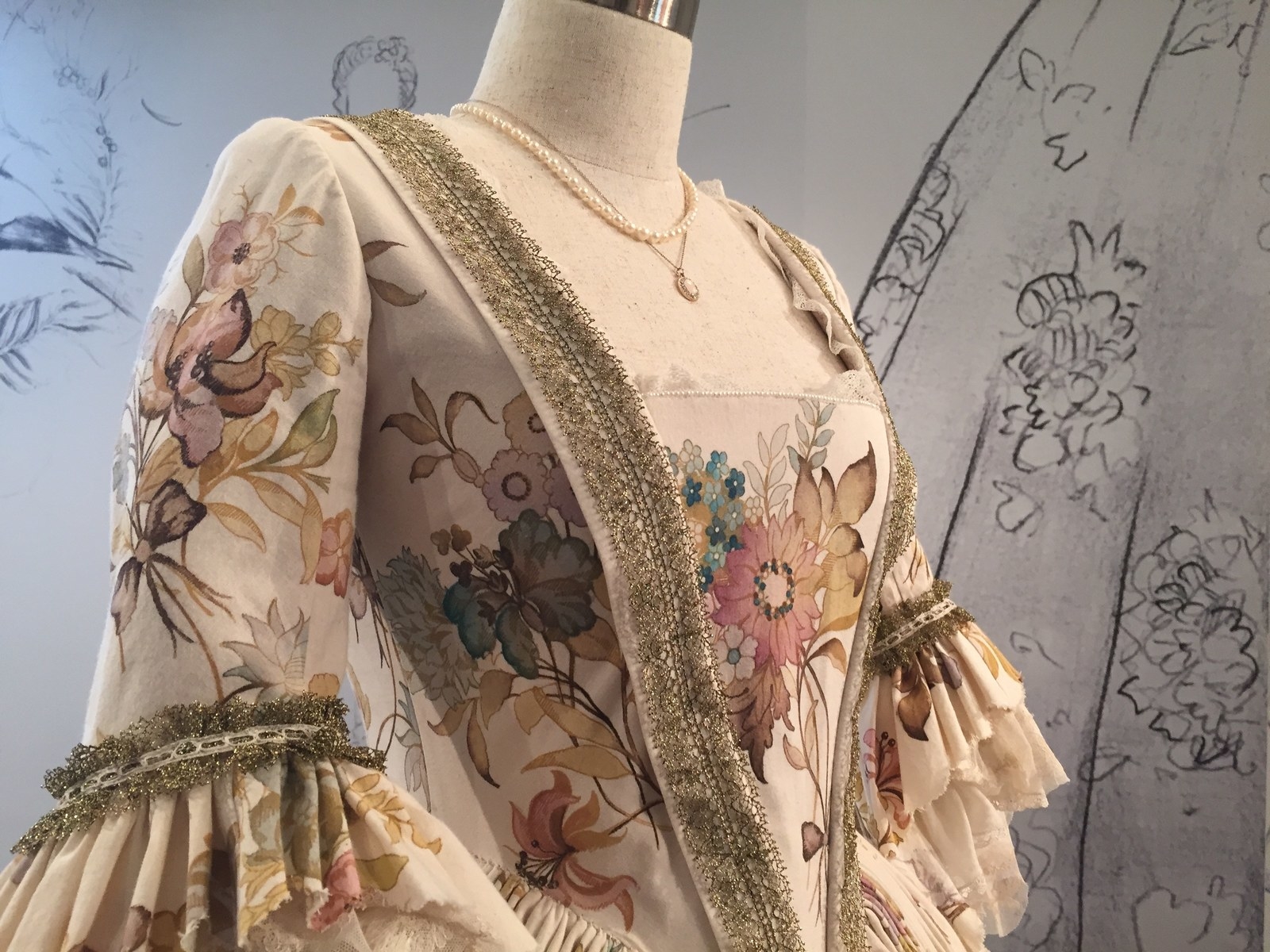 6.
And the costumes are full of tiny details, whether you see them on screen or not.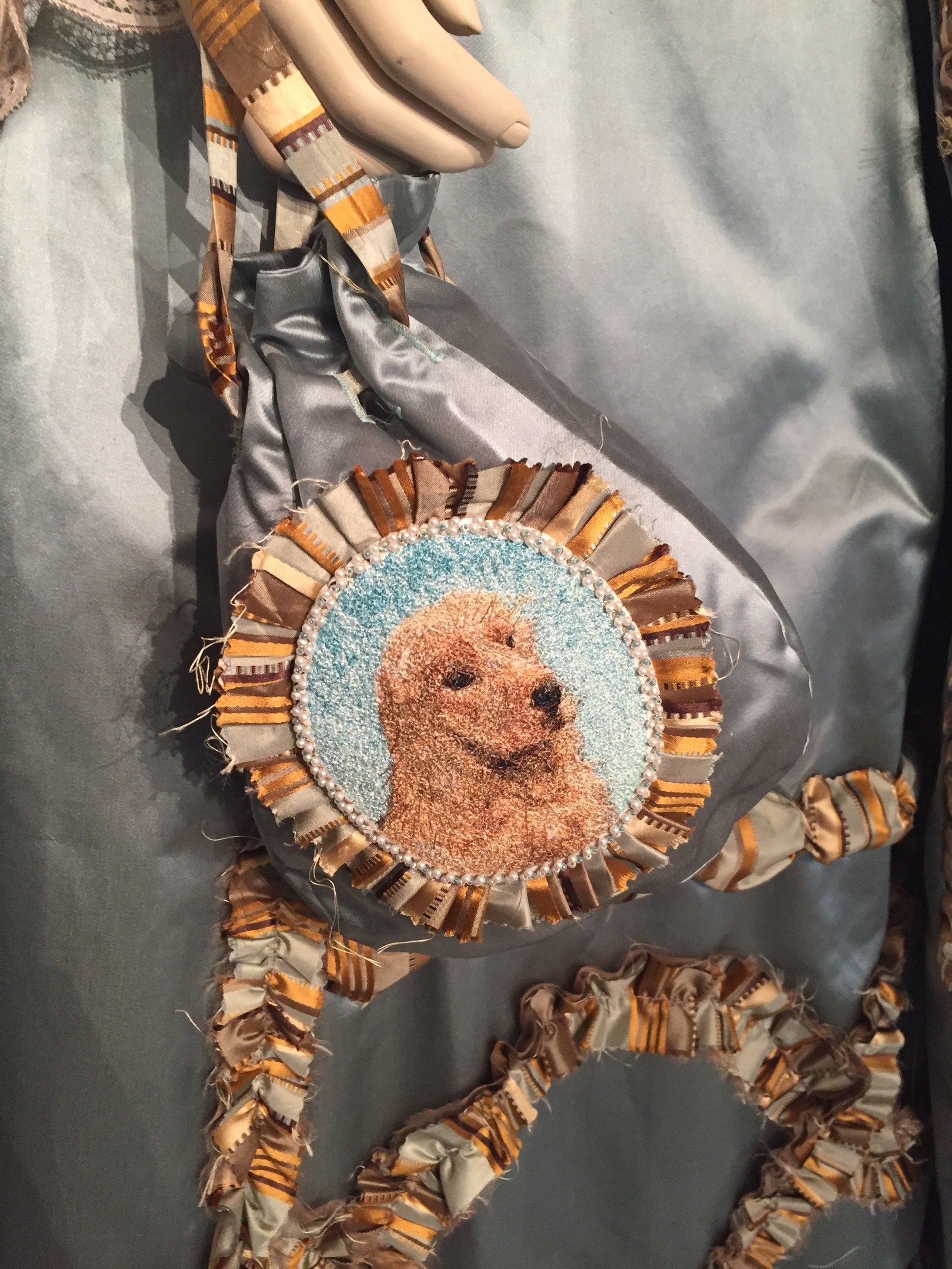 7.
Even the extras wear corsets.
9.
Master Raymond's coat is a nod to all the different illnesses of the time. Each panel is dedicated to a different disease.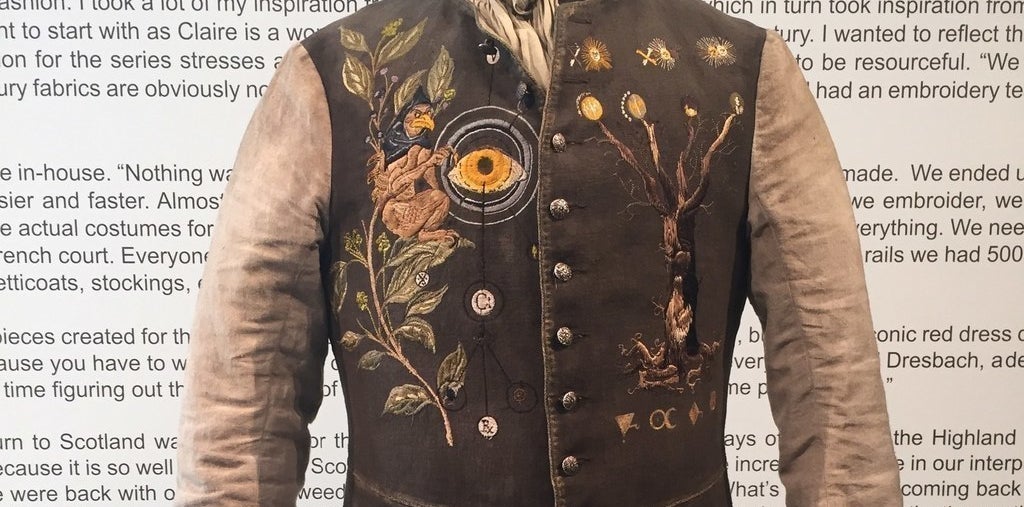 "This is an example of what we came up with for yellow eye. So that little monster there with the yellow claw represents the yellow fever, the eye turns yellow, the green herb behind him is the herb that they thought would cure that disease." —TD
10.
But if you peek around the back, you'll find it's basically just a heavily embroidered biker jacket.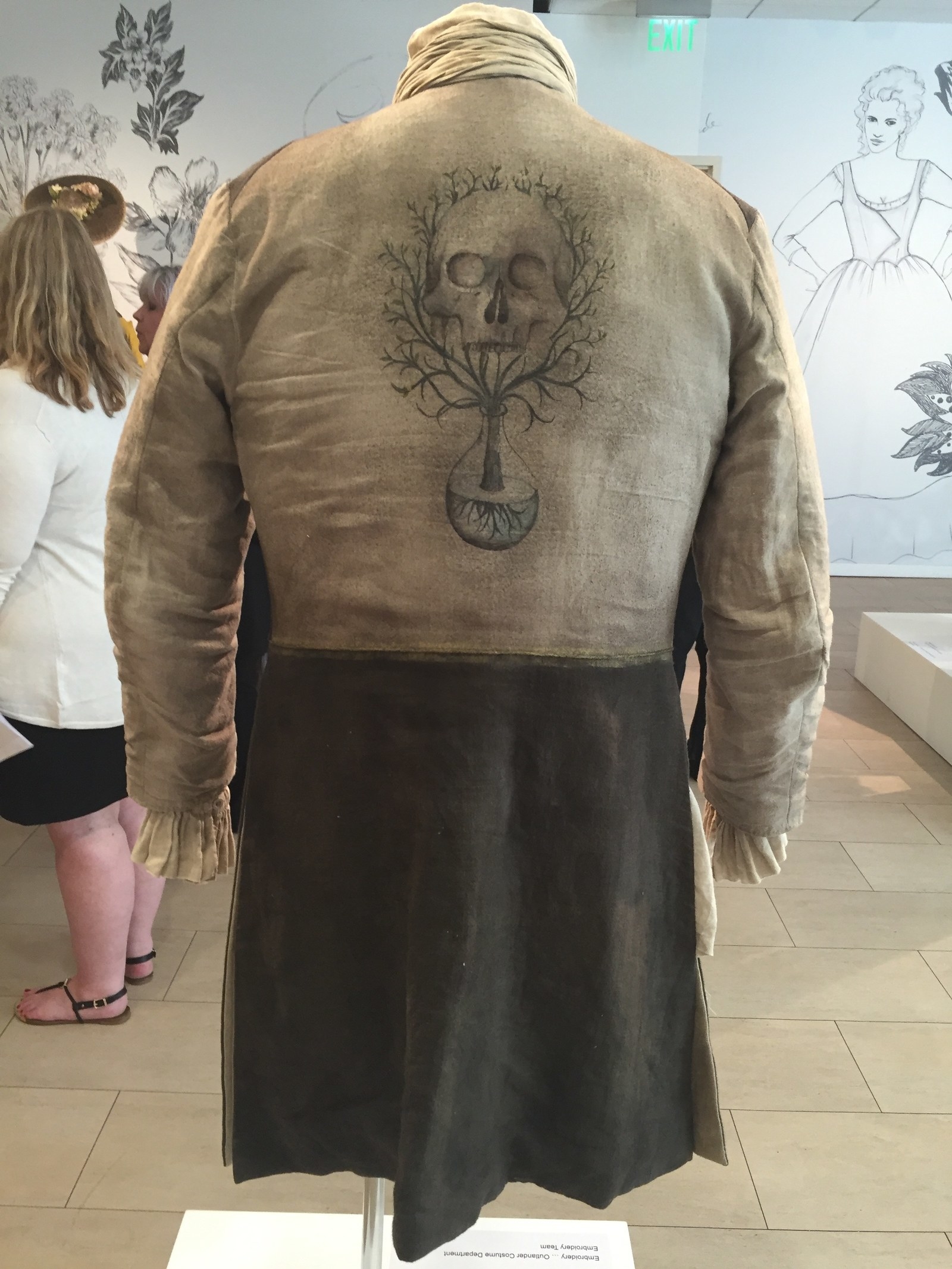 11.
The cast of Outlander have way more costume changes than most other TV shows.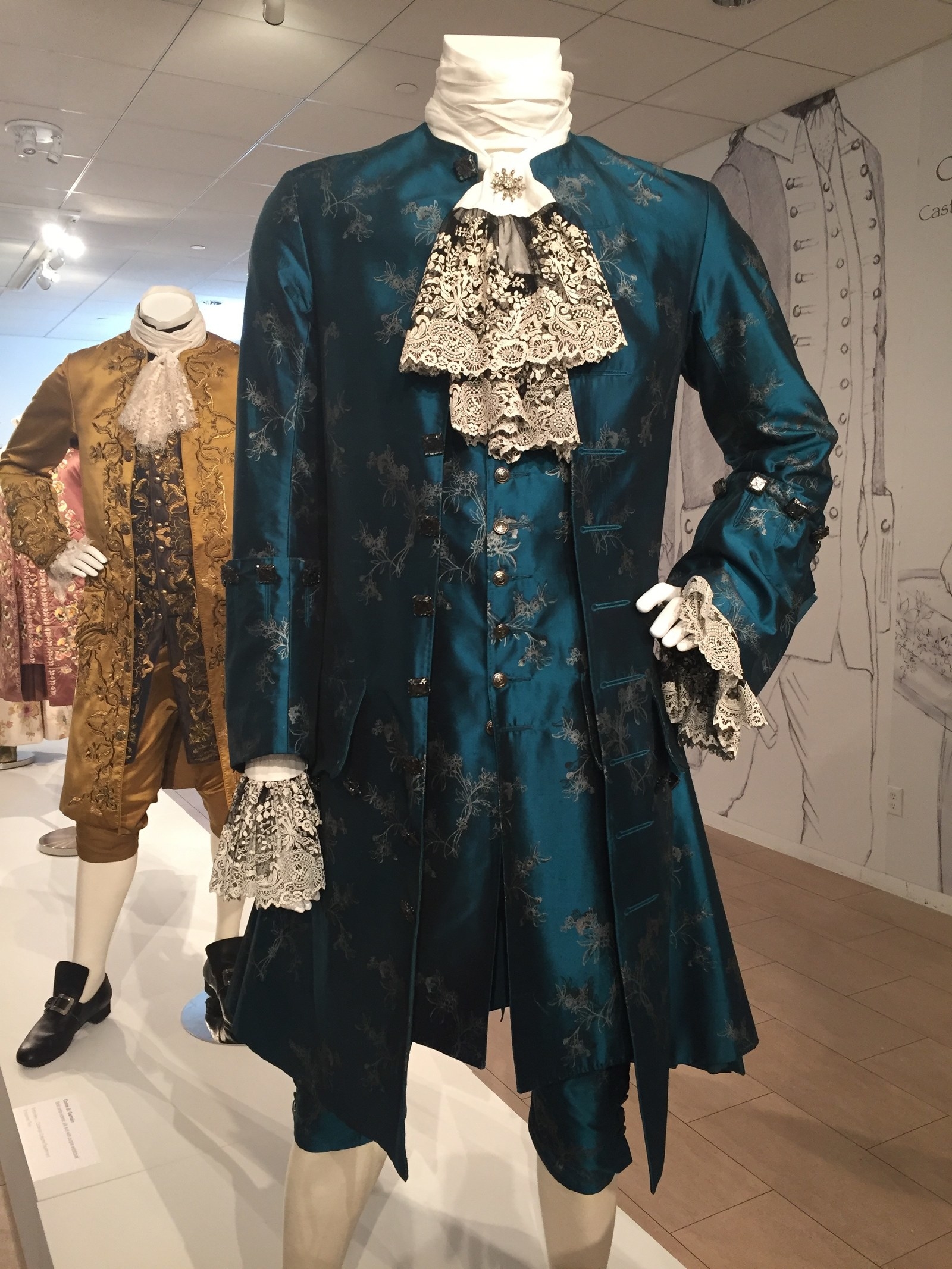 12.
Each costume takes "a couple of months" to make.
13.
So there aren't any duplicates or back-up costumes. There's just one of each.
14.
Which means the actors have to be super careful when they wear them.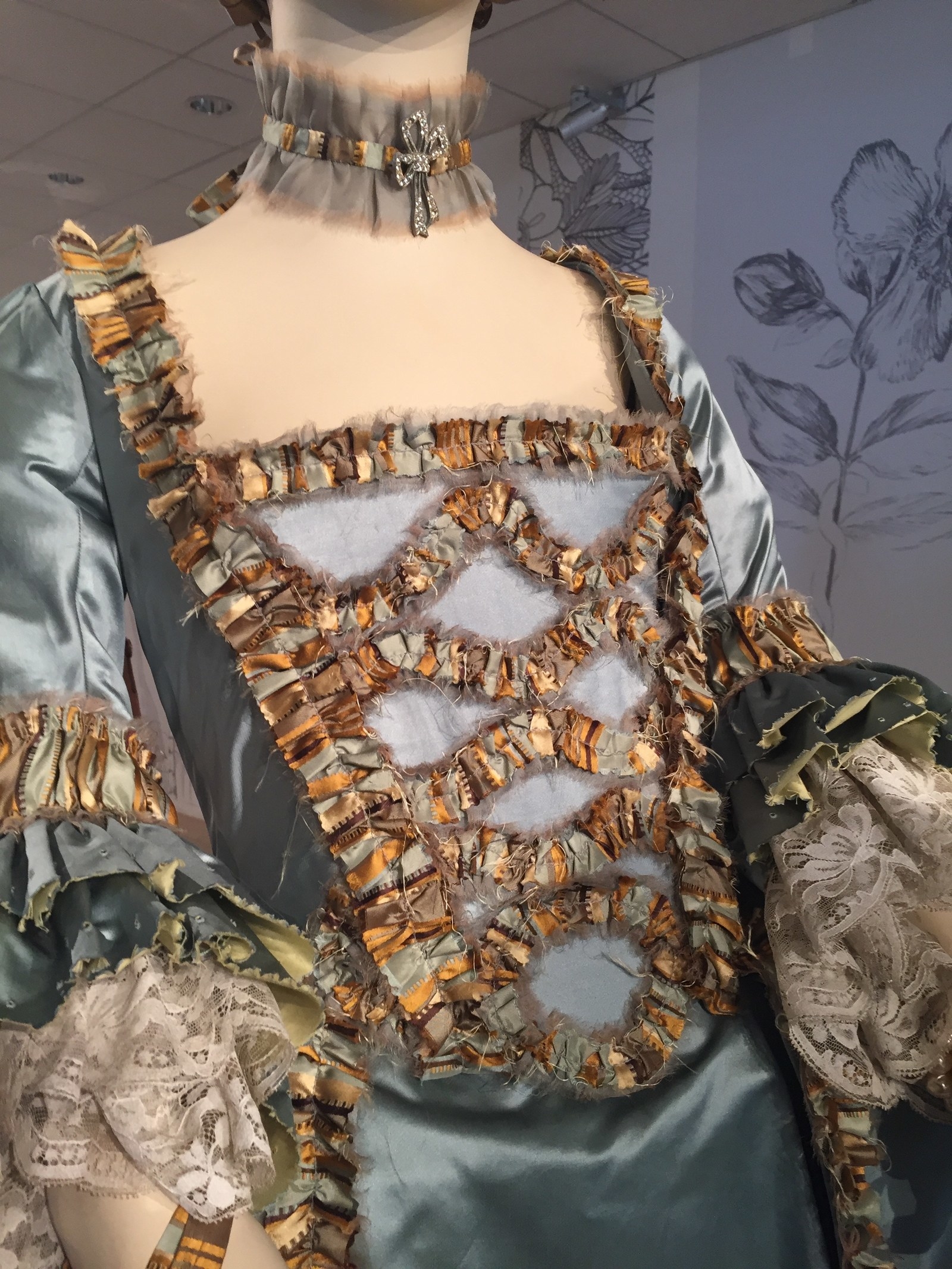 15.
(But Caitriona totally spilled coffee on the famous red dress from this season.)
16.
(But it turned out OK.)
17.
One of Claire's outfits includes a chatelaine, which is basically an 18th-century "utility belt" for a woman.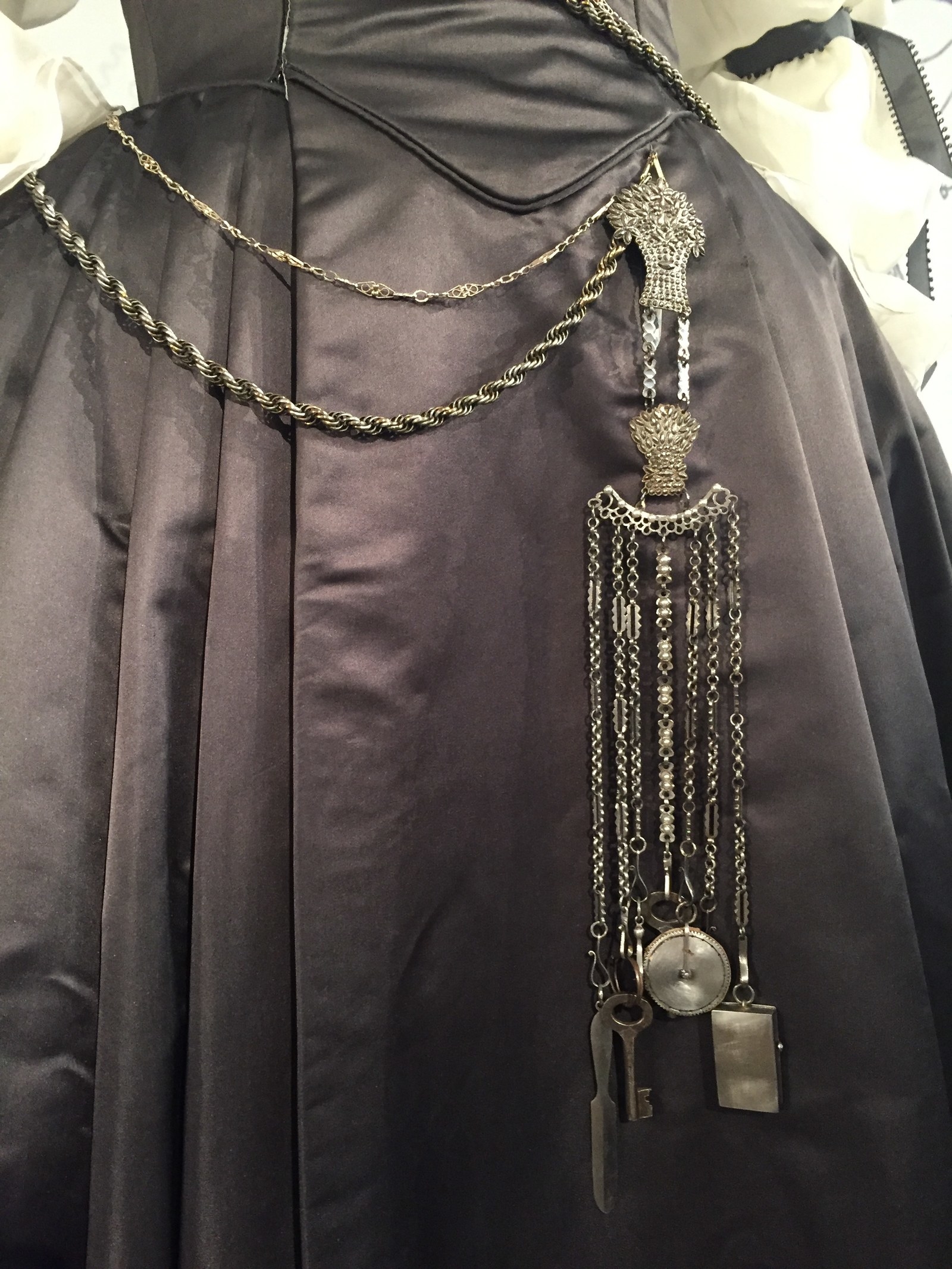 18.
The "signature piece" for Season 2 was not originally designed by Terry — it's actually a reimagined Dior Bar Suit.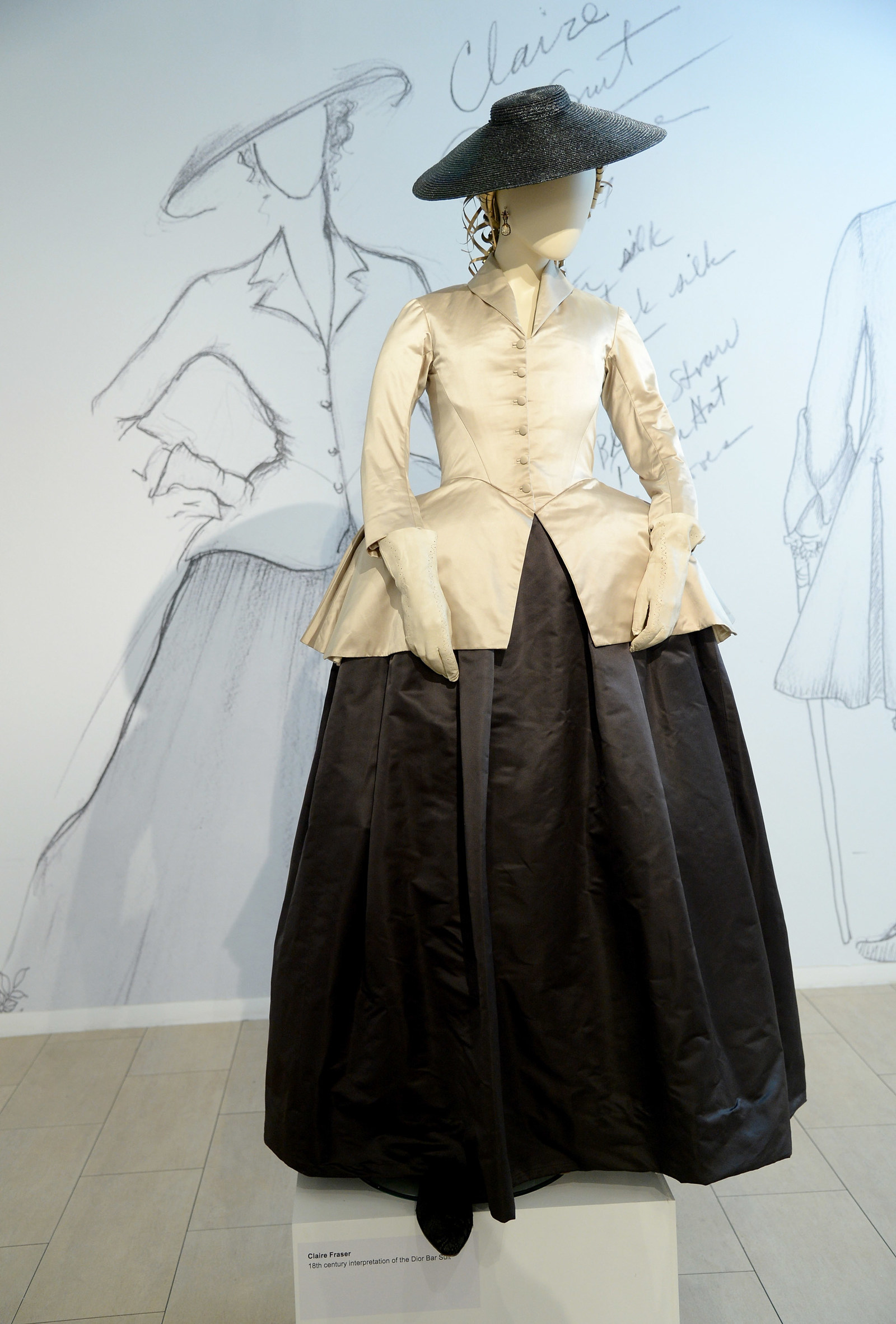 19.
It's Caitriona's favorite costume.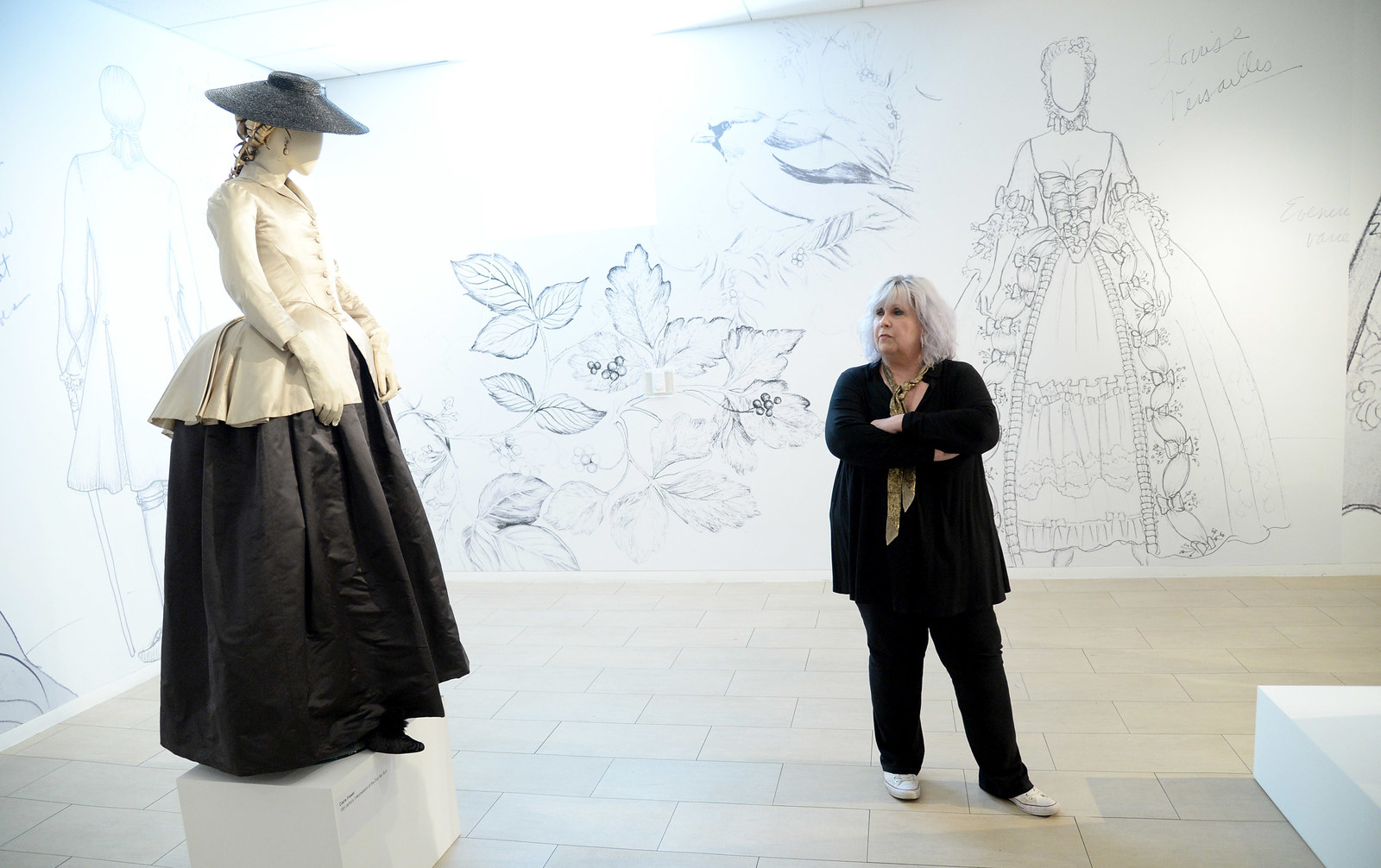 20.
The fabric for the famous Dressage Dress comes from a fabric store in San Francisco.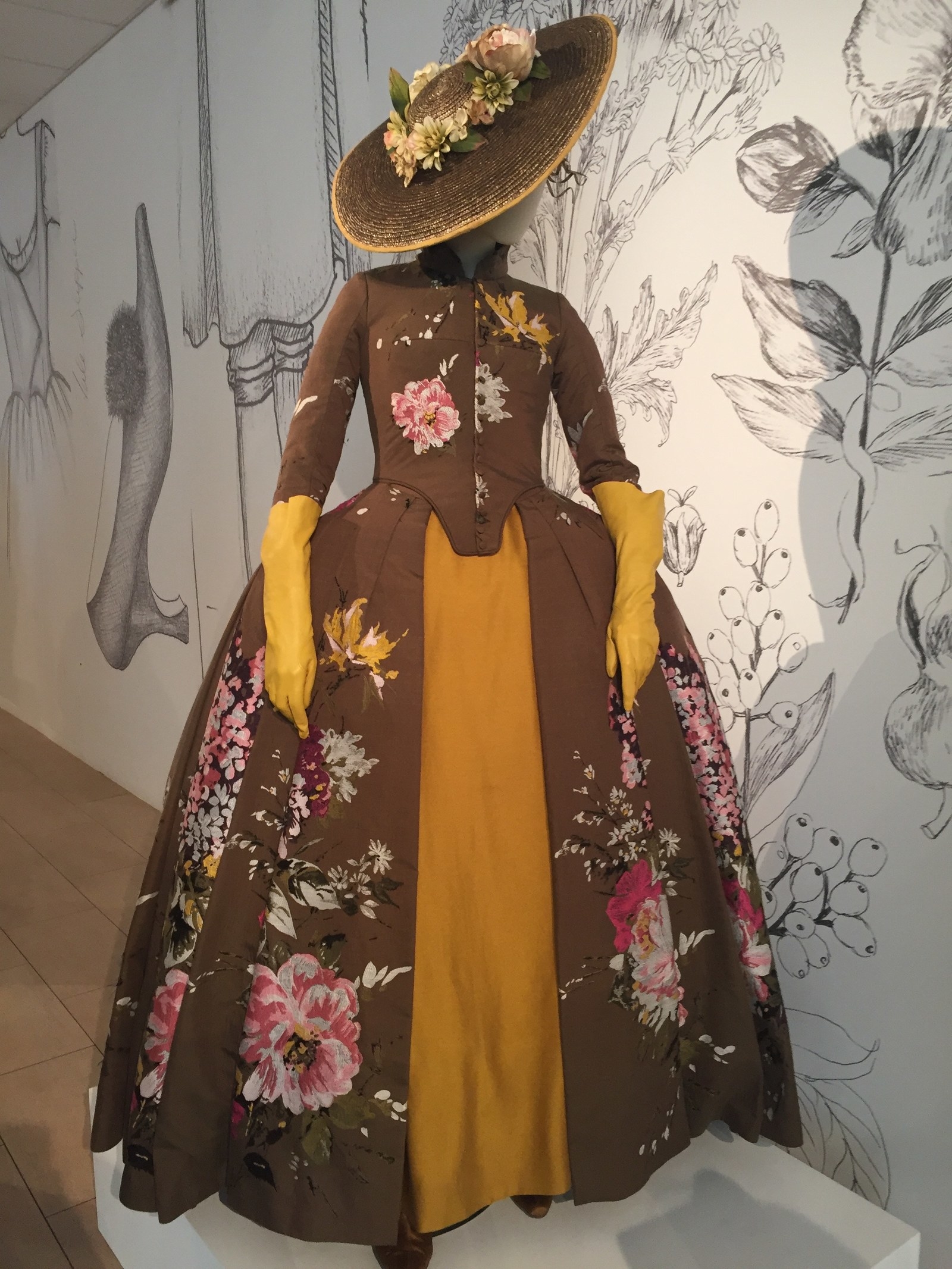 21.
And it was almost a couch instead of a dress.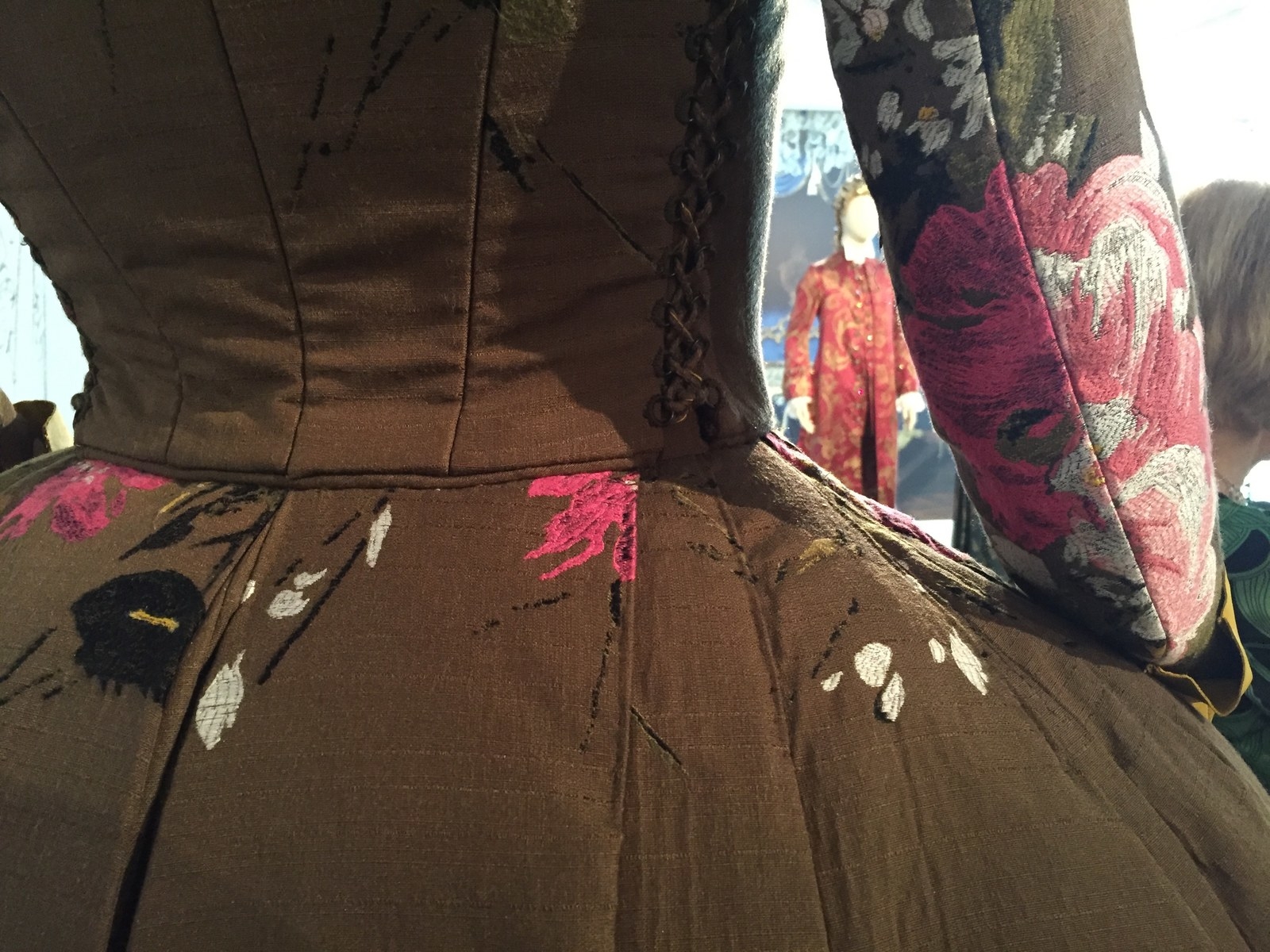 22.
The crew had to create special, larger dressing-room doors for the cast, because the 18th-century skirts were so large they wouldn't fit through regular doors.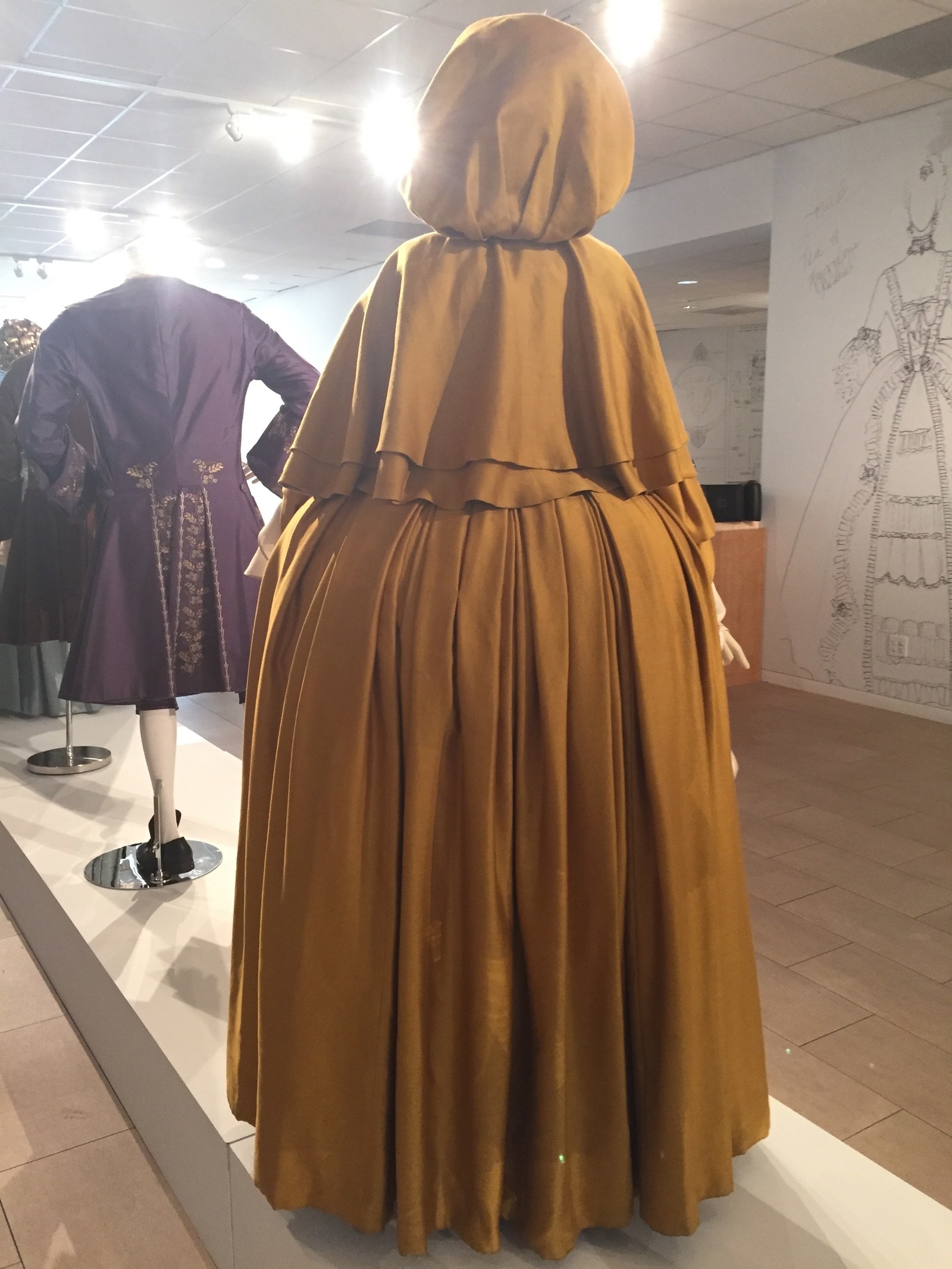 23.
Caitriona films so much, they've created a 3D fit model of her to use for sizing next season.
24.
Sam was almost naked underneath one of his costumes.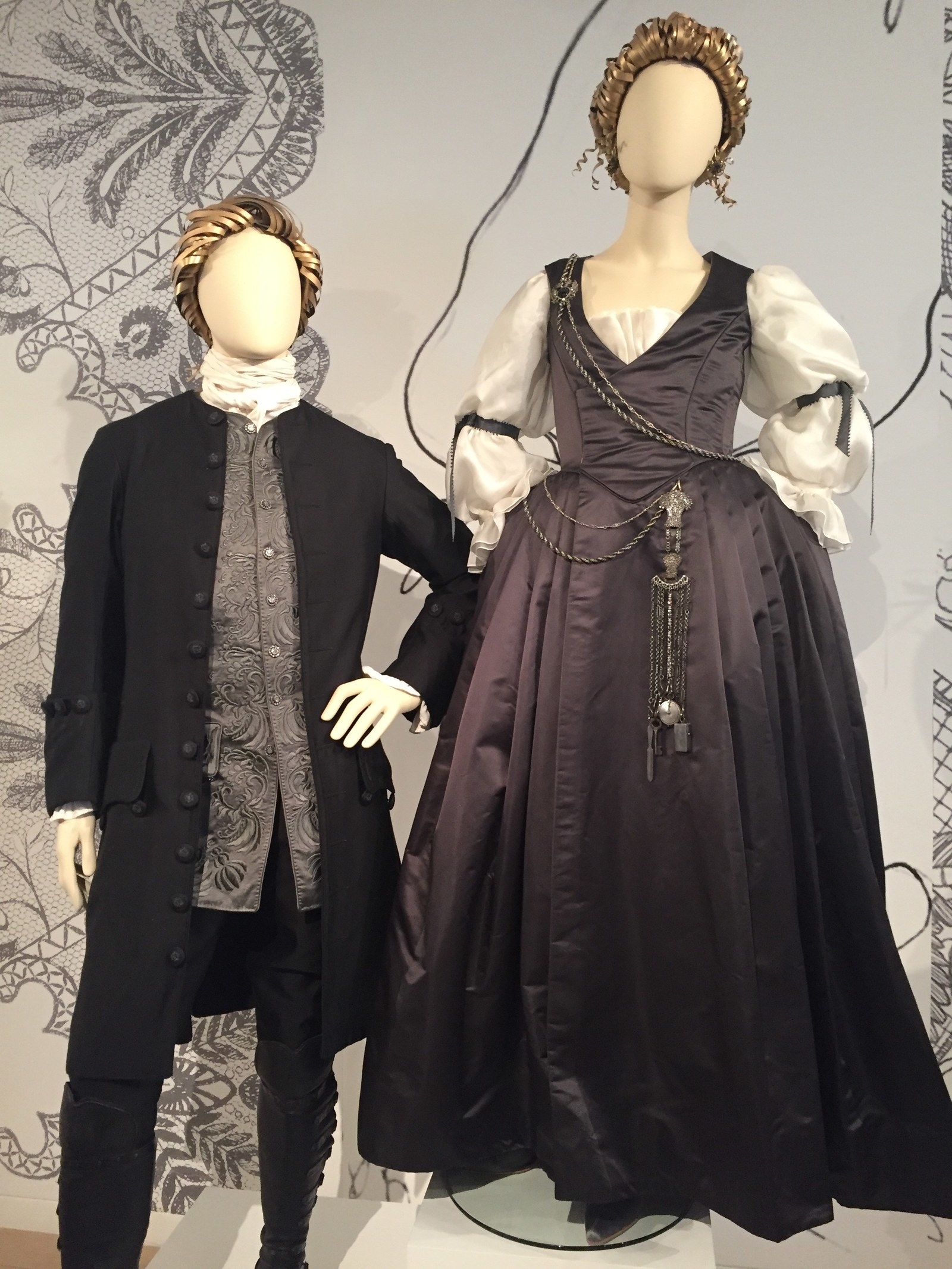 25.
Caitrionia and her dresser managed to get her dressing time down to 20 minutes — and, shockingly, the Paris outfits didn't take as long.
26.
Caitriona's favorite Jamie outfit this season was when he wore all black.
27.
And Sam's favorite Claire outfit was...well...
The free exhibit is open to the public from June 8 through August 14, Wednesday to Sunday from 12–5 p.m. PT. For more information, check out the website.