The James Burrow special on NBC was great for Friends fans because 5 out of the 6 BFFs reunited together on one couch.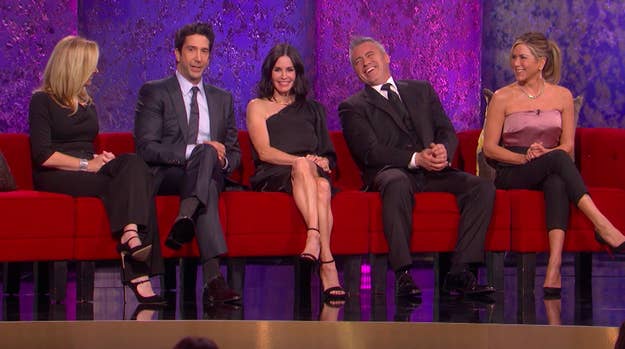 And the magic the fans felt was also felt by Lisa Kudrow, who's still talking about that ~special~ night.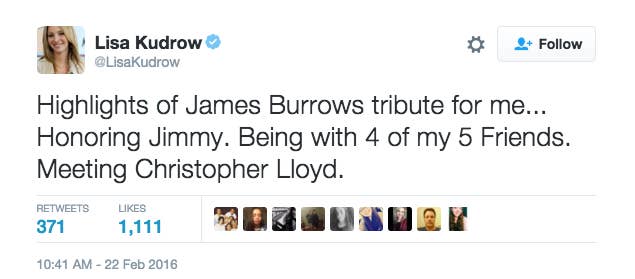 SHE HAD SO MUCH FUN, GUYS.
She loved honoring Burrows (duh).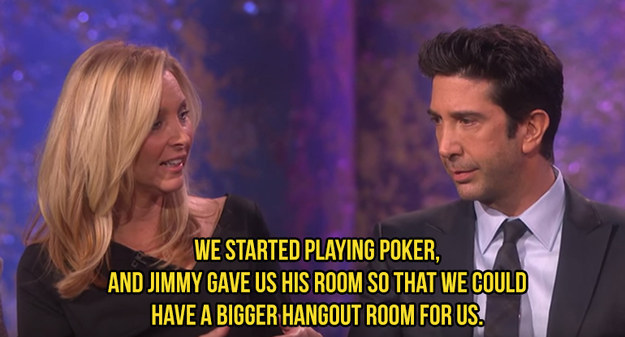 She loved hanging out with 4 of her 5 besties (uh duh).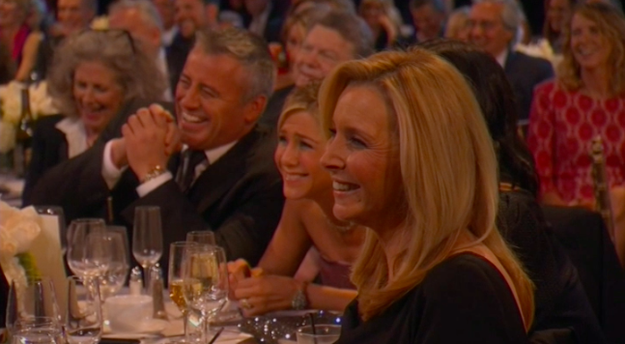 And she totally loved meeting Christopher Lloyd (duh duh duh).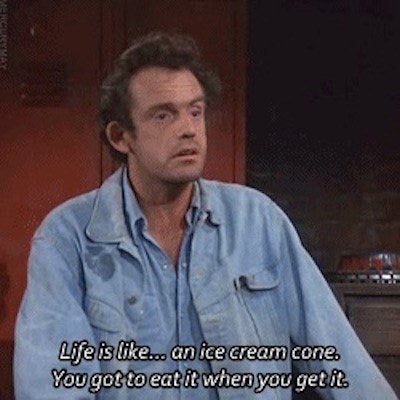 Probably because Burrows told Kudrow at the beginning of Friends' run that Phoebe is basically Christopher Lloyd's character from Taxi.
Phoebe, stop it. You're killing us with love.