17 Hilarious Secrets About Linda Belcher That Will Make You Say, "I Love Her"
For everyone who loves Linda the most.
Linda Belcher is a treasure that none of us deserve.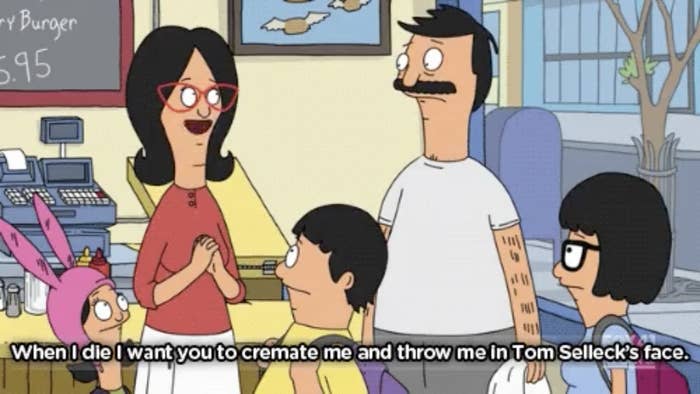 And because we love her so much, BuzzFeed sat down with John Roberts, who voices Linda, to ask him a few rapid-fire questions about her.
Here are all the "facts" we learned:
1.
What's her favorite TV channel?
"Linda loves any kind of cop show. She'll kind of talk at the show while it's happening. If something bad happens she'll be like, 'I can't believe it' or 'You bitch.'"
2.
What does she want for Christmas this year?
"This year — they don't really have a lot of money — I think Linda would just really want her kids to be happy and to know the true meaning of Christmas...After all the presents and everything, it's really about being together as a family. I know it's really corny. Linda's corny."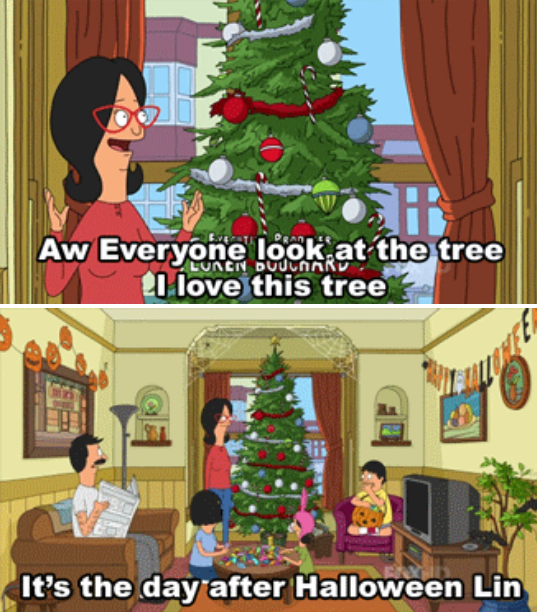 3.
Which celebrity does she hate?
"Kirstie Alley."
4.
What's her favorite cocktail?
"She loves wine, but she'd probably love a lemon drop or maybe a cosmopolitan. Real girly, but classy. Lady out at night."
5.
What's her favorite ice cream flavor?
"She likes Mint Chocolate Chip, it's a little exotic."
6.
When Linda was a kid, do you think she was more like Tina, Louise, or Gene?
"I think she was very Louise, but she's also Gene, too. I think she's a combo of all of her kids, but she's not very introverted like Tina. I think Tina comes from Bob's side of the family."
7.
Who's her idol?
"Barbra Streisand [and] Krystle from Dynasty."
8.
If she got a yacht, what would she name it?
"The Bobby."
9.
Who would she want to play her in a lifetime movie about her?
"Judith Blight."
10.
Last thing she cried over?
"This Is Us."
11.
What's her favorite movie? And then what's the movie she says is her favorite when she wants to sound smart?
"West Side Story [and] A Few Good Men."
12.
If she worked at a high school, what would she teach?
"She'd be the musical drama teacher."
13.
What's her favorite cuisine?
"Burgers and Italian."
14.
If she were stranded on an island, what would she bring with her?
"Bobby and wine."
15.
Who's her favorite pop star?
"Cher."
16.
Her favorite band?
"Air Supply."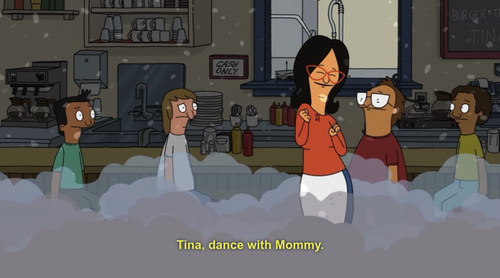 17.
And finally, where would she like to retire with Bob?
"Hawaii [so they can] drink wine out of the coconuts."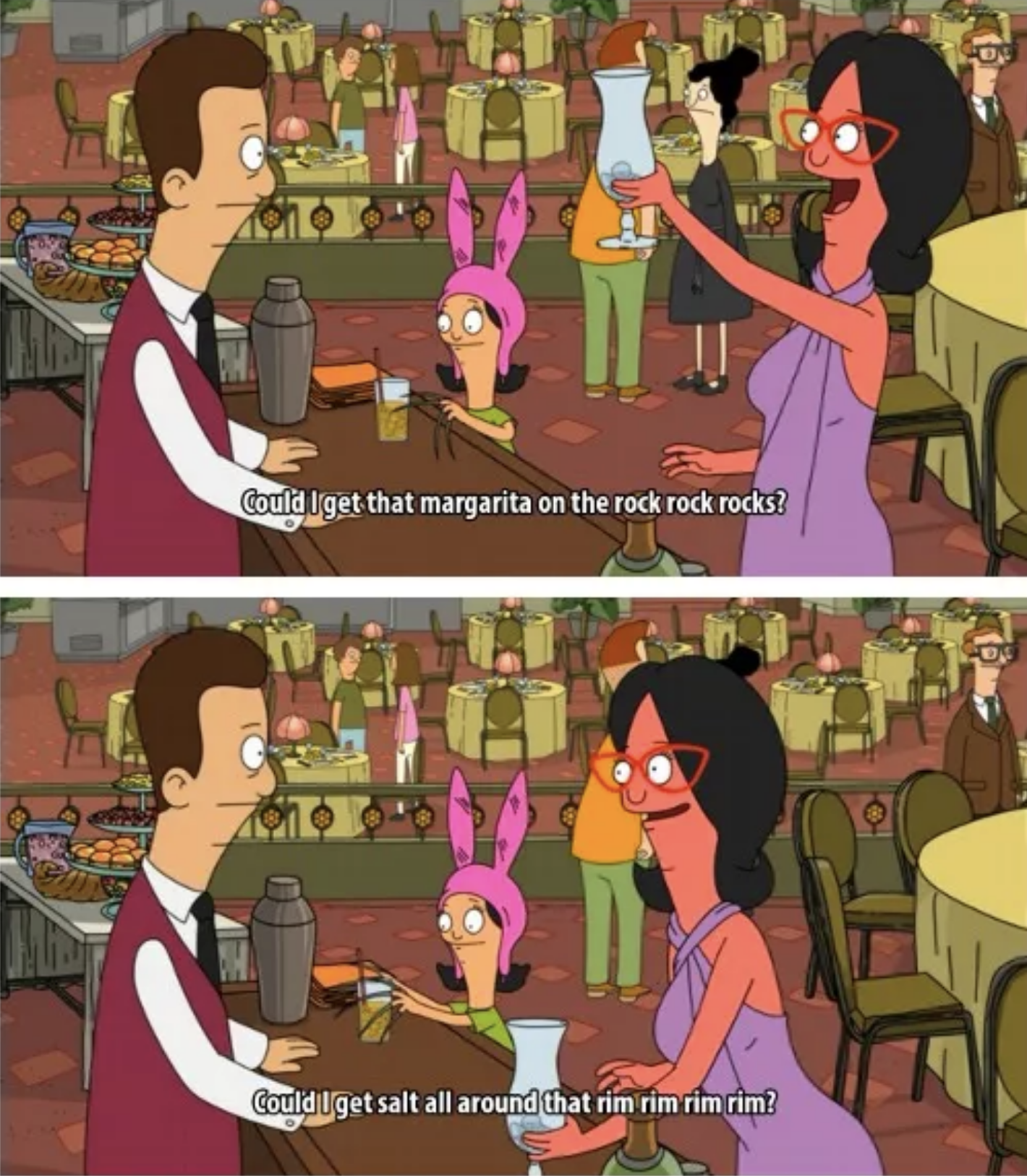 You can catch Bob's Burgers every Sunday at 8:30 p.m. ET/PT on FOX!