Kristen Stewart Dropped The F-Bomb On "SNL" And Kate McKinnon's Reaction Is The Best Part
We <3 Kate McKinnon.
Kristen Stewart hosted Saturday Night Live last night, and although she spent a lot of her monologue making fun of Donald Trump for all of his Twilight tweets...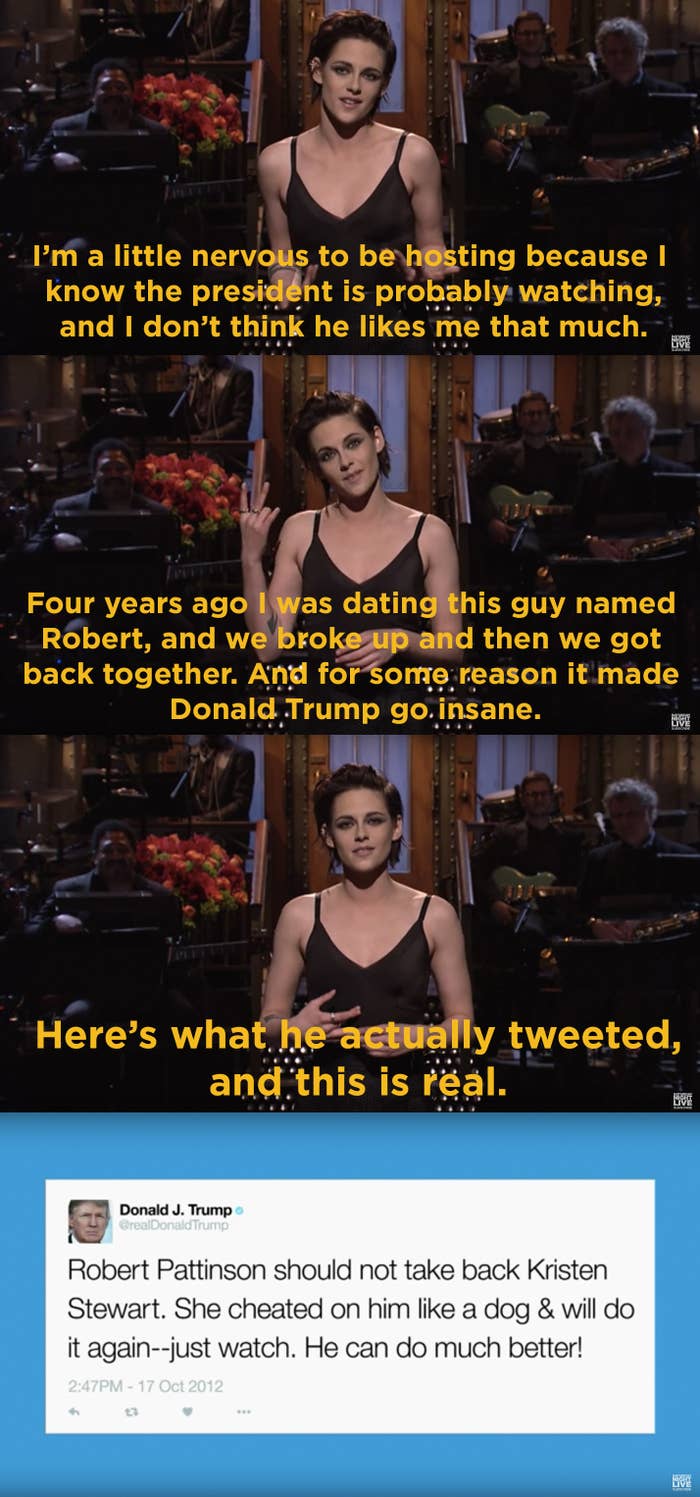 ...the funniest part might have been when she dropped the f-bomb.
Basically, Stewart was nearing the end of her monologue, and, in what could have been a moment of excitement or just sheer relief that her monologue was over, she accidentally made some changes to her lines.
And, if we're being real, the best part isn't that she accidentally cursed, it's Kate McKinnon's reaction.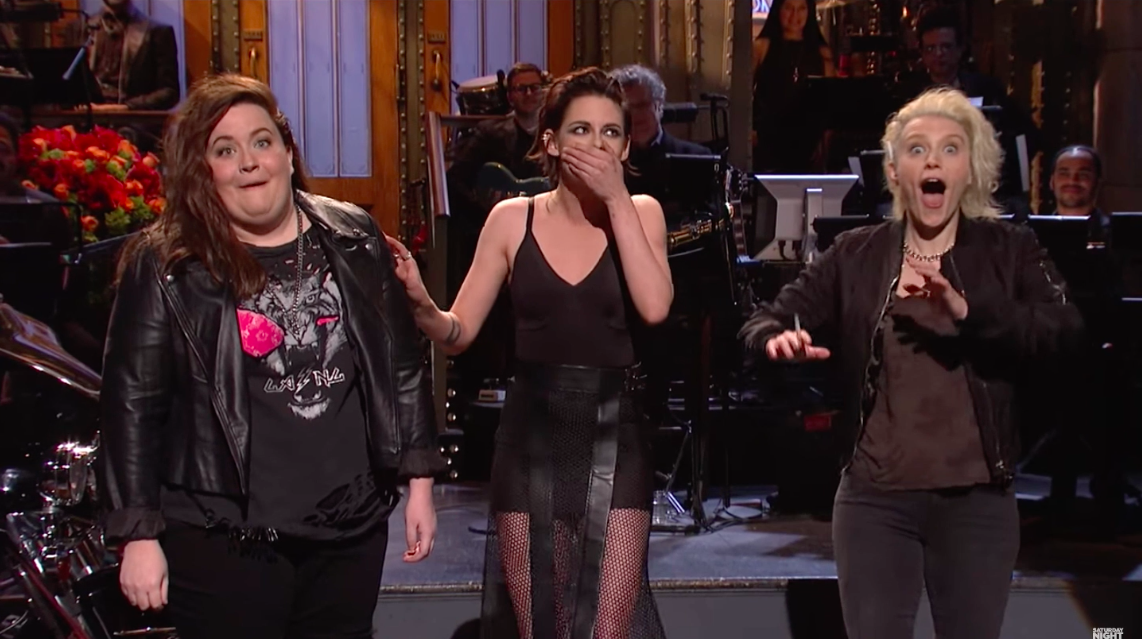 So, to wrap it up, Kristen Stewart cursed on live TV, and we were reminded that five years ago, the future president tweeted a lot about the stars of Twilight: