So many congrats to Ashley Nell Tipton for being the first ever Project Runway winner to win with a plus-size collection...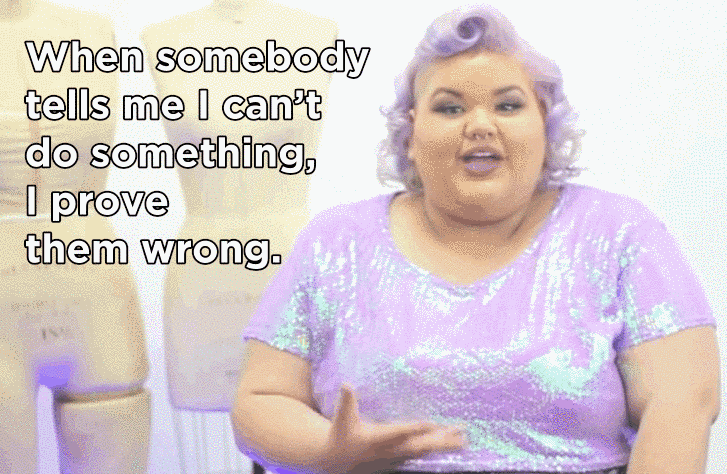 ...But there's someone else we need to talk about: Kelly Dempsey, aka Kelly from the Deli. She might be the runner-up of Season 14 but, for many fans, the brightly-colored Bostonian is number one in our hearts.
Not only was she the contestant with the most wins throughout the competition, but she was constantly applauded for getting better and better every week. Just look at some of her fierce as fuck designs from New York Fashion Week. I mean, come on, she made Heidi Klum believe that fanny packs are fashion forward. But for everyone who was Team #KellyFromTheDeli, you can rest your heavy hearts because, knowing the queen of bling, she's probably already moved on to her next masterpiece.