1.
Look at Alicia Silverstone trying to figure out what to wear to Clueless high school!! So many choices!!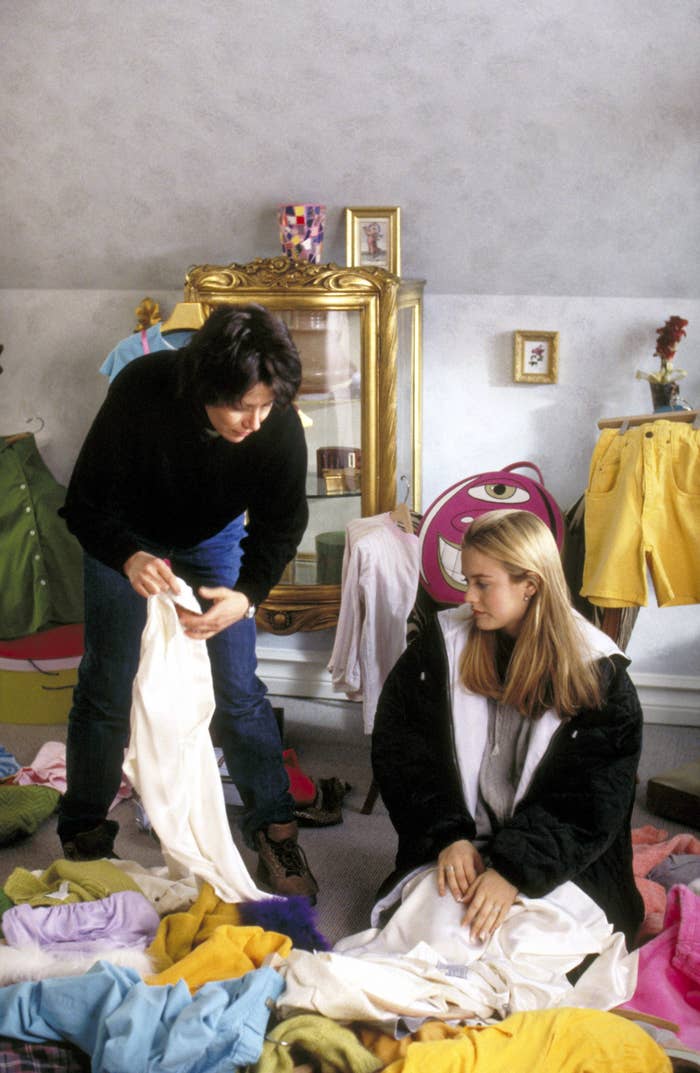 2.
Here's Kate Hudson hard at work on the set of How to Lose A Guy in 10 Days. No clue where Matthew McConaughey is, but hopefully he's having fun.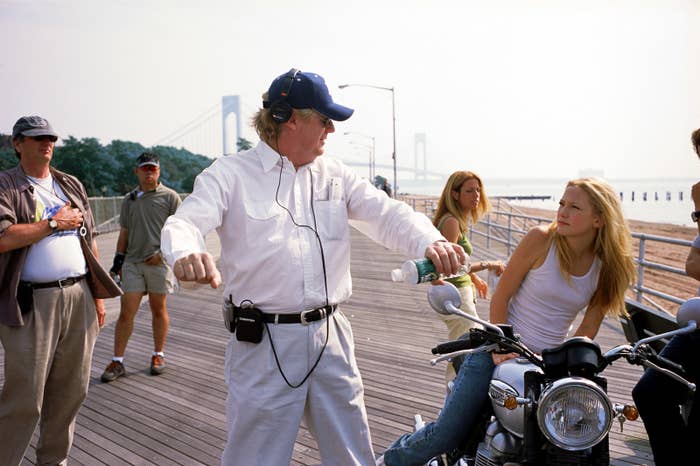 3.
And here's Reese Witherspoon obviously researching how to save Brooke Taylor Windham's butt on the set of Legally Blonde.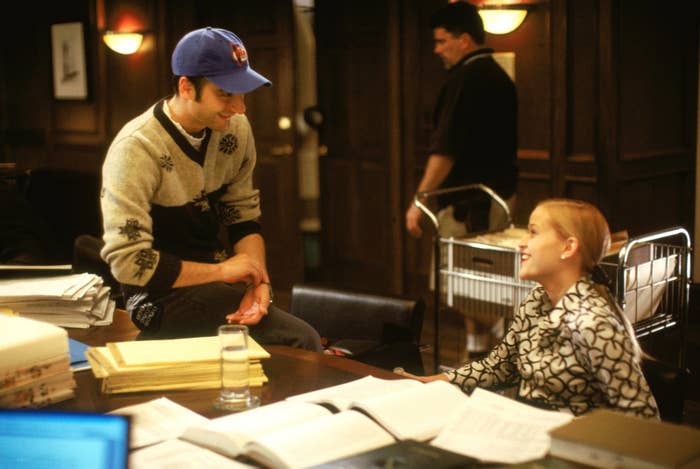 4.
Ugh, look at these happy faces on the set of When Harry Met Sally. I wonder if they've filmed the Katz's Deli scene yet.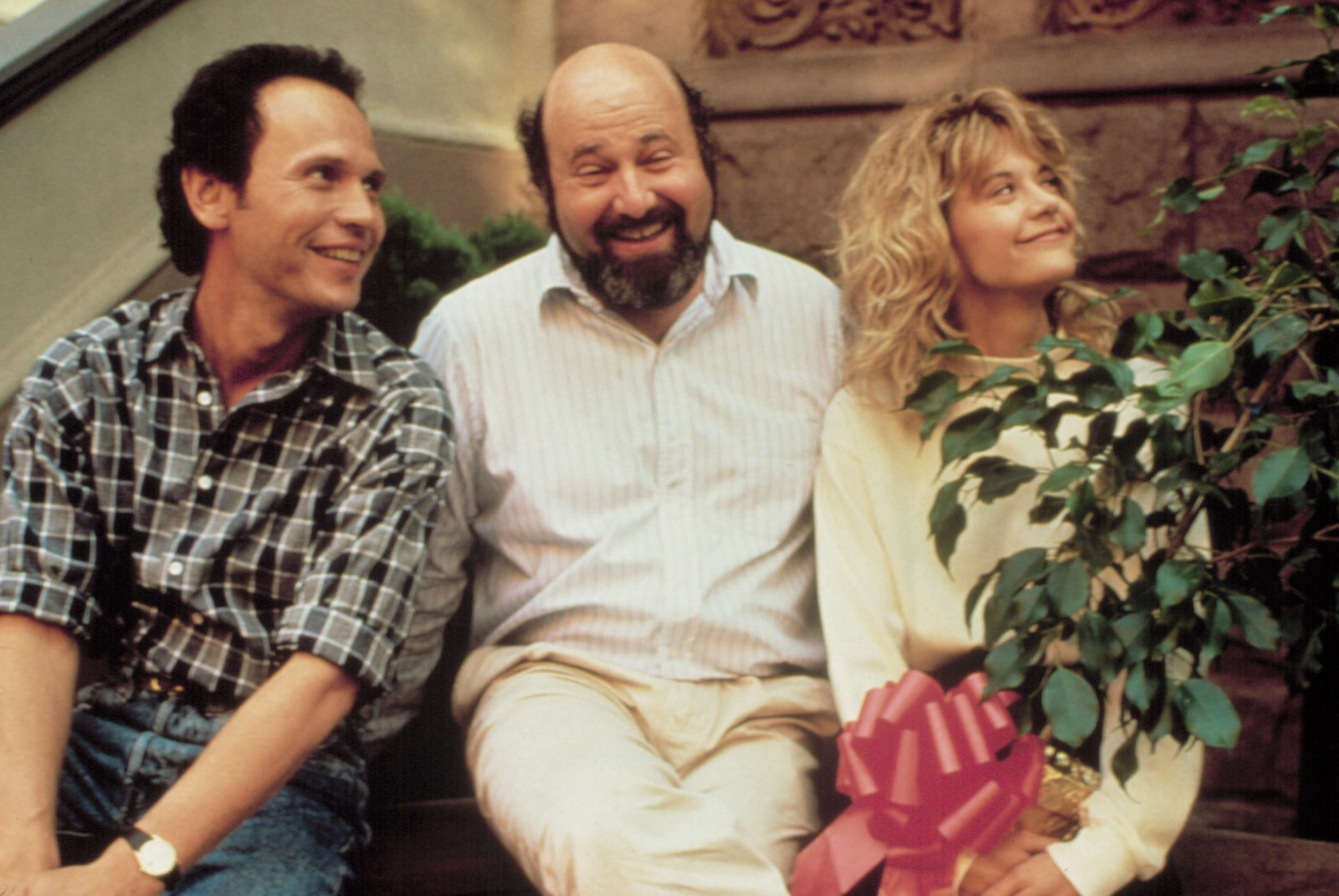 5.
And here's Eva Mendes and Will Smith laughing it up on the set of Hitch. Hopefully Will has been practicing saying, "Life is not the amount of breaths you take, it's the moments that take your breath away."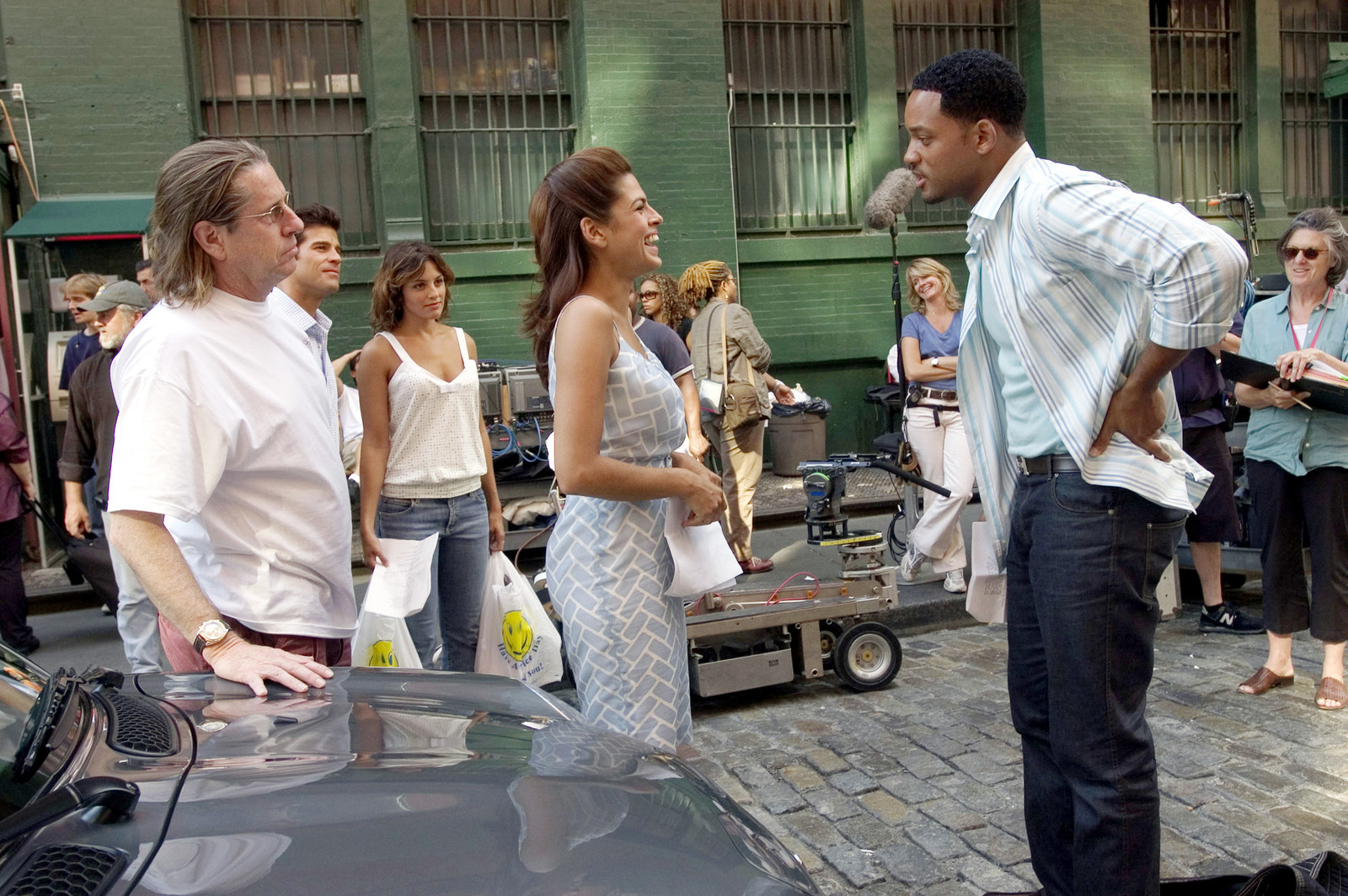 6.
Look at lil' ol' Tom Hanks chatting with Rob Reiner on the set of Sleepless in Seattle. I hope they're talking about how great Meg Ryan is.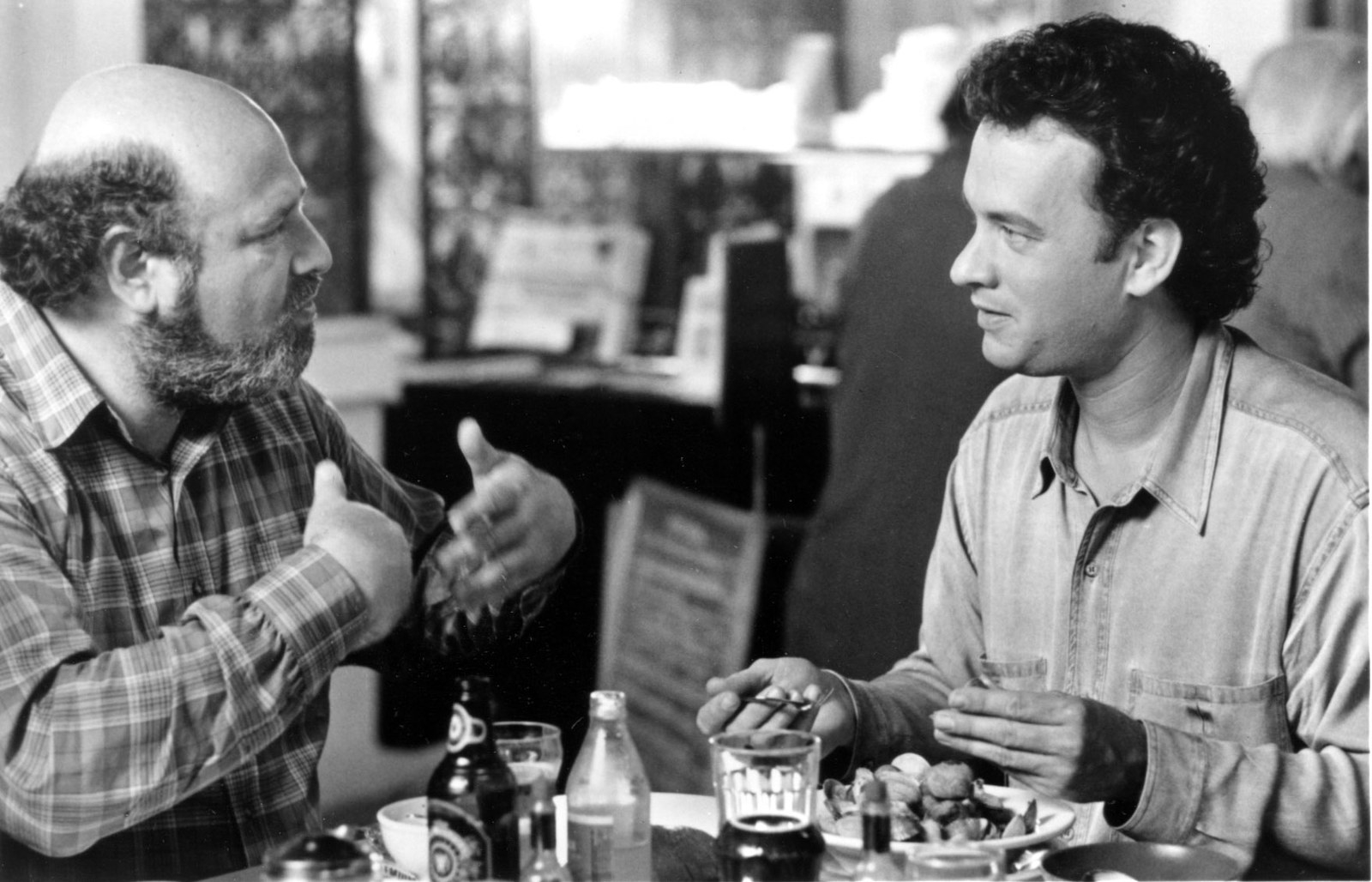 7.
You guys, I think this might just be a pic of 50 First Dates director Peter Segal pretending to be a walrus...while Drew Barrymore shakes his "fin."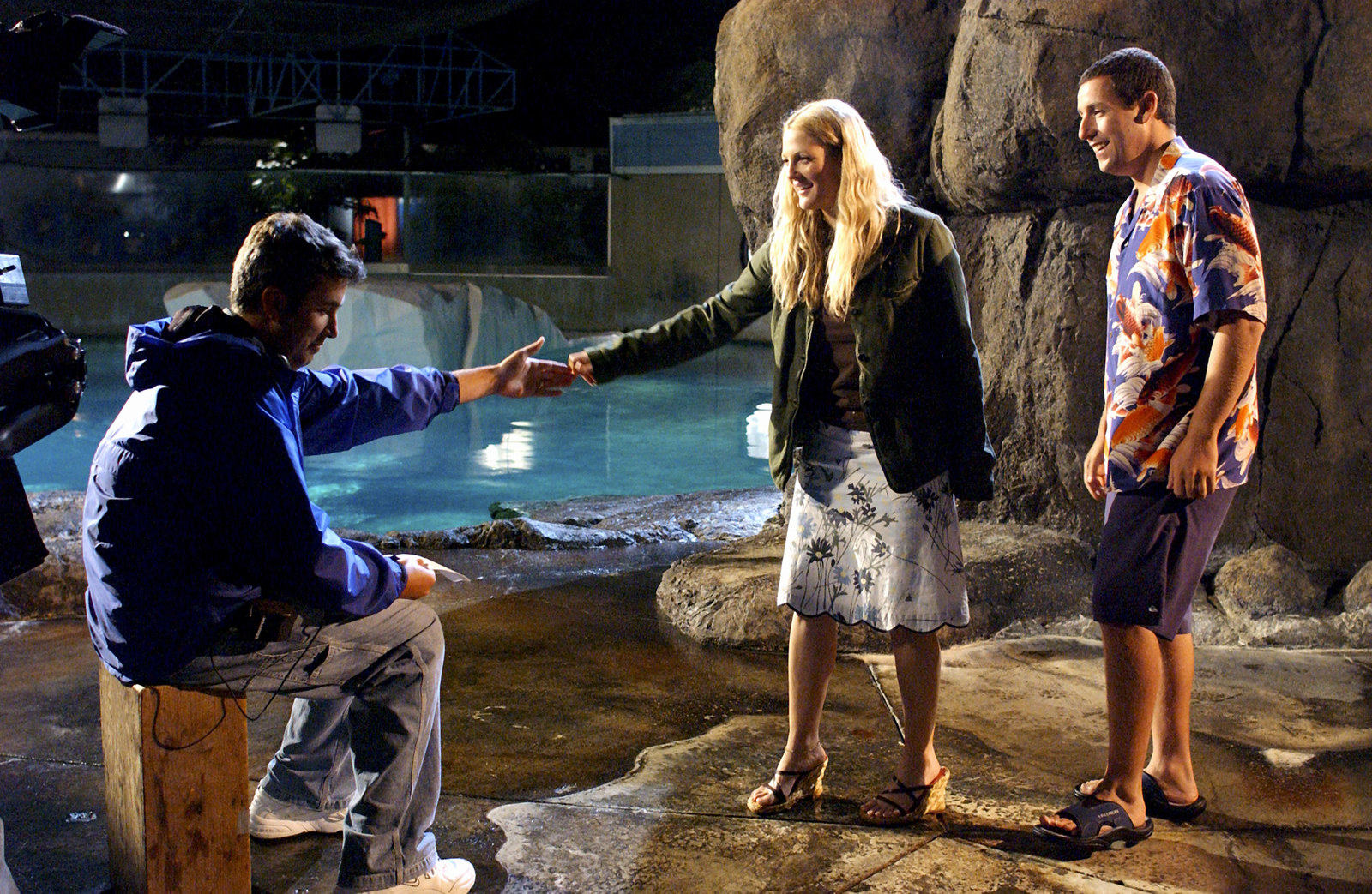 8.
Ugh, and here's Nancy Meyers chatting with the Meryl Streep in the gorgeous It's Complicated kitchen. Look at all that lighting magic.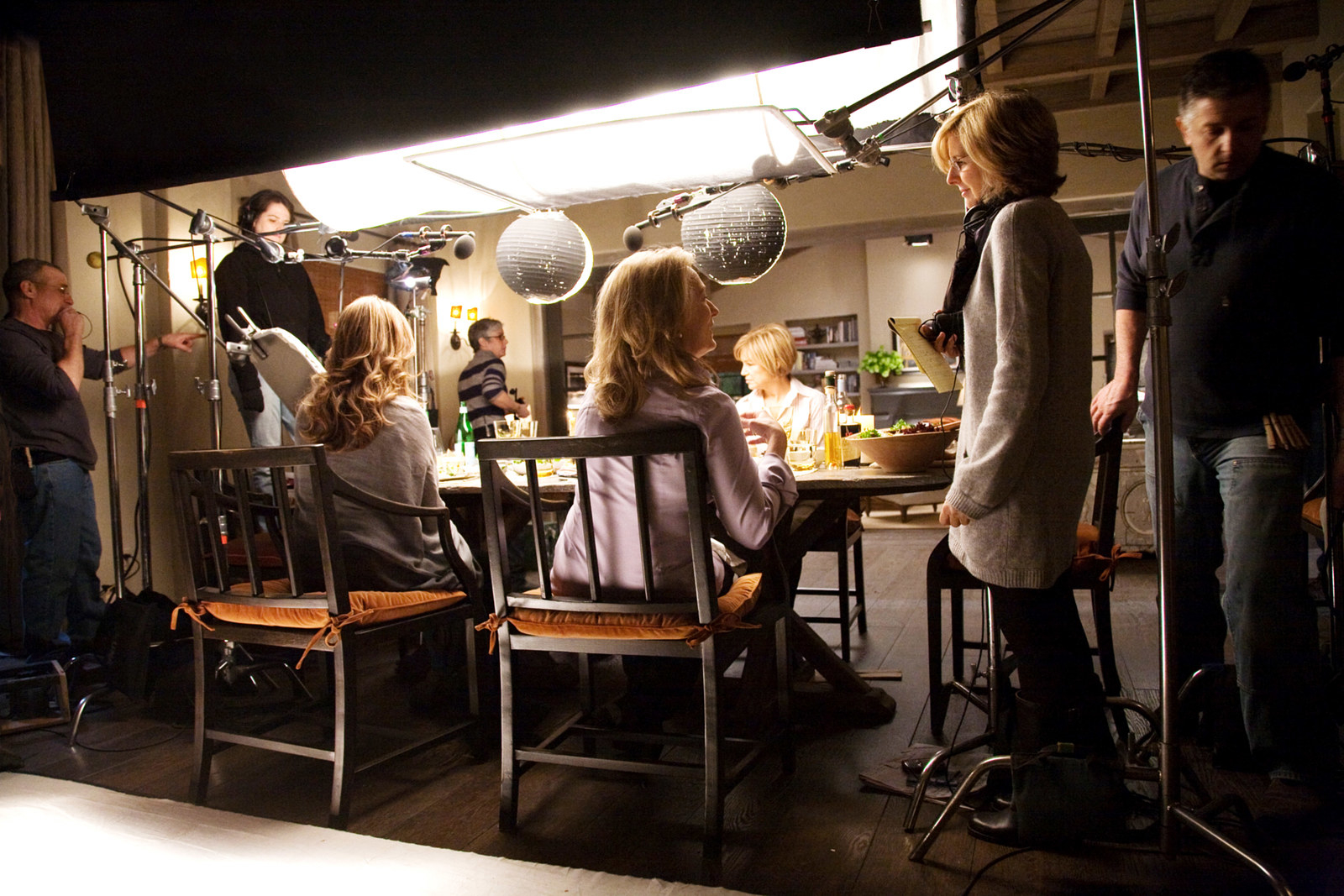 9.
Wow, and look at Steve Martin and Meryl gettin' all cozy while director Nancy Meyers casually watches. Is this before or after they get high and make chocolate croissants?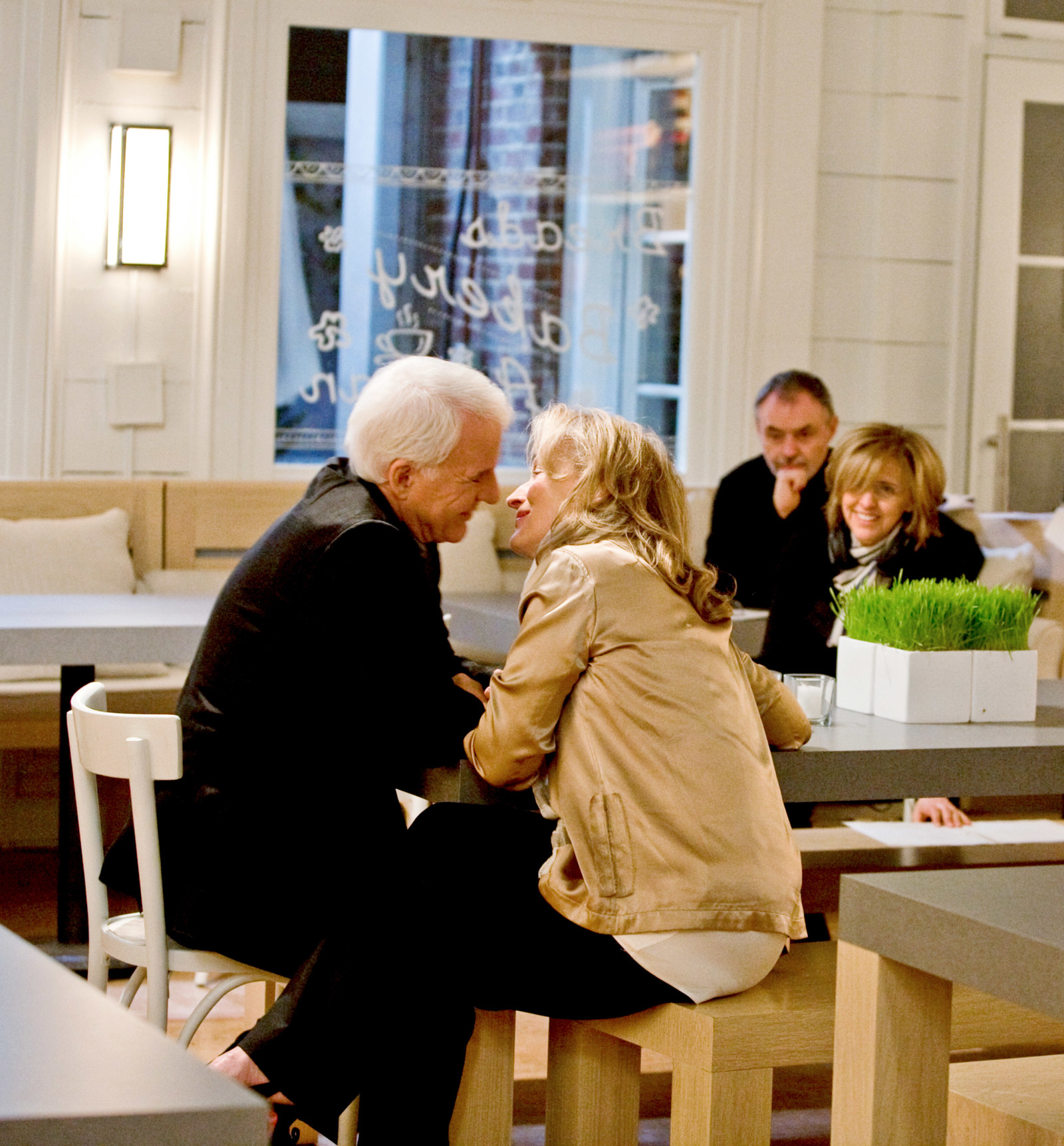 10.
Here's Reese Witherspoon probably pointing at her one true Sweet Home Alabama love, Jake Perry the glass blower.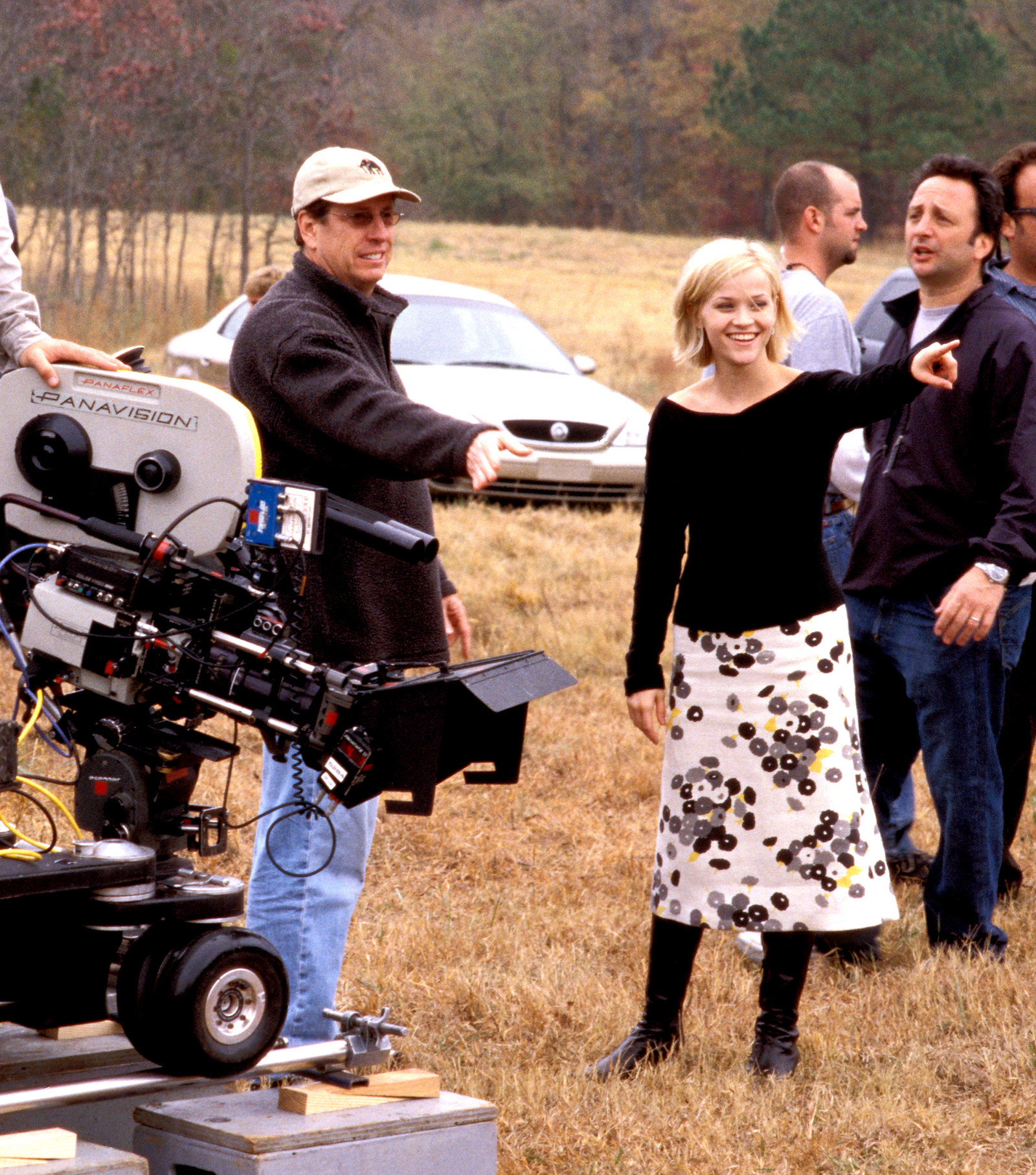 11.
Wow, look at that classic Hugh Grant crinkly smile on the set of Love Actually. Is he laughing through the pain of Alan Rickman's character cheating on Emma Thompson's character? It's hard to tell, but probably.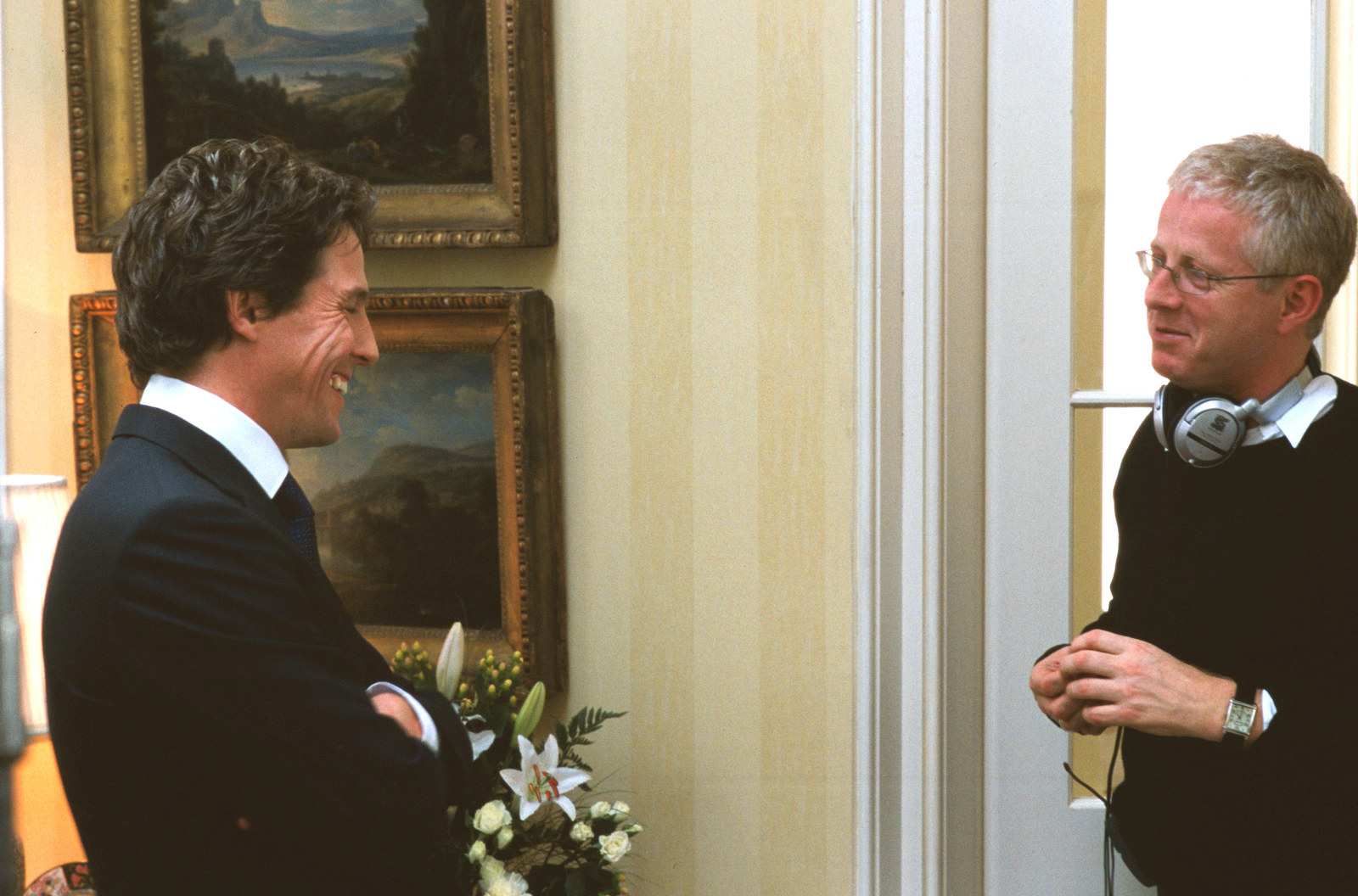 12.
And here he is again! But this time his showing off his flawless hair on the set of Notting Hill.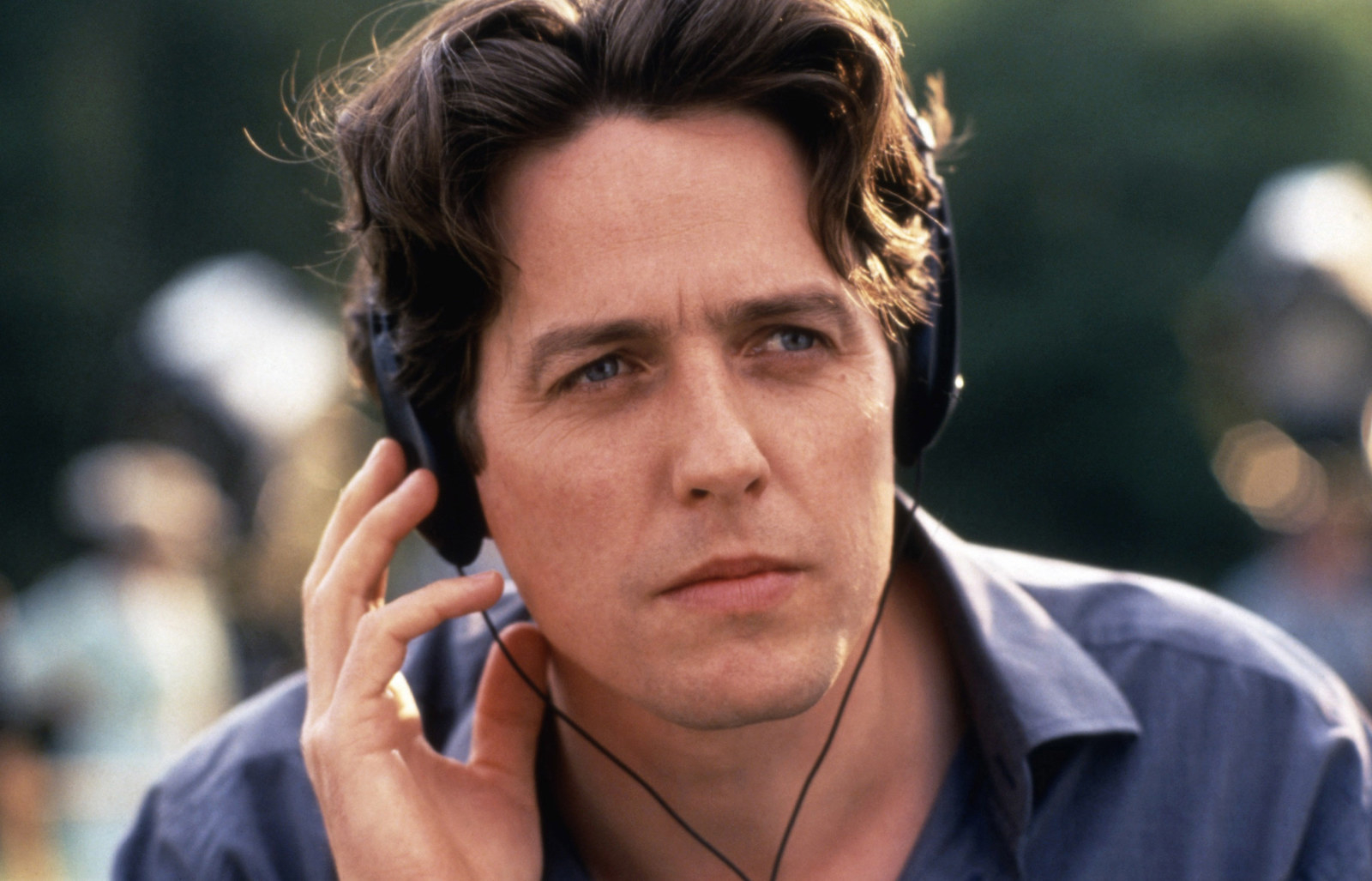 13.
Oh boy, and here's Jimmy Fallon and Drew Barrymore going over lines on the set of Fever Pitch. This is probably where their ~forever friendship~ began.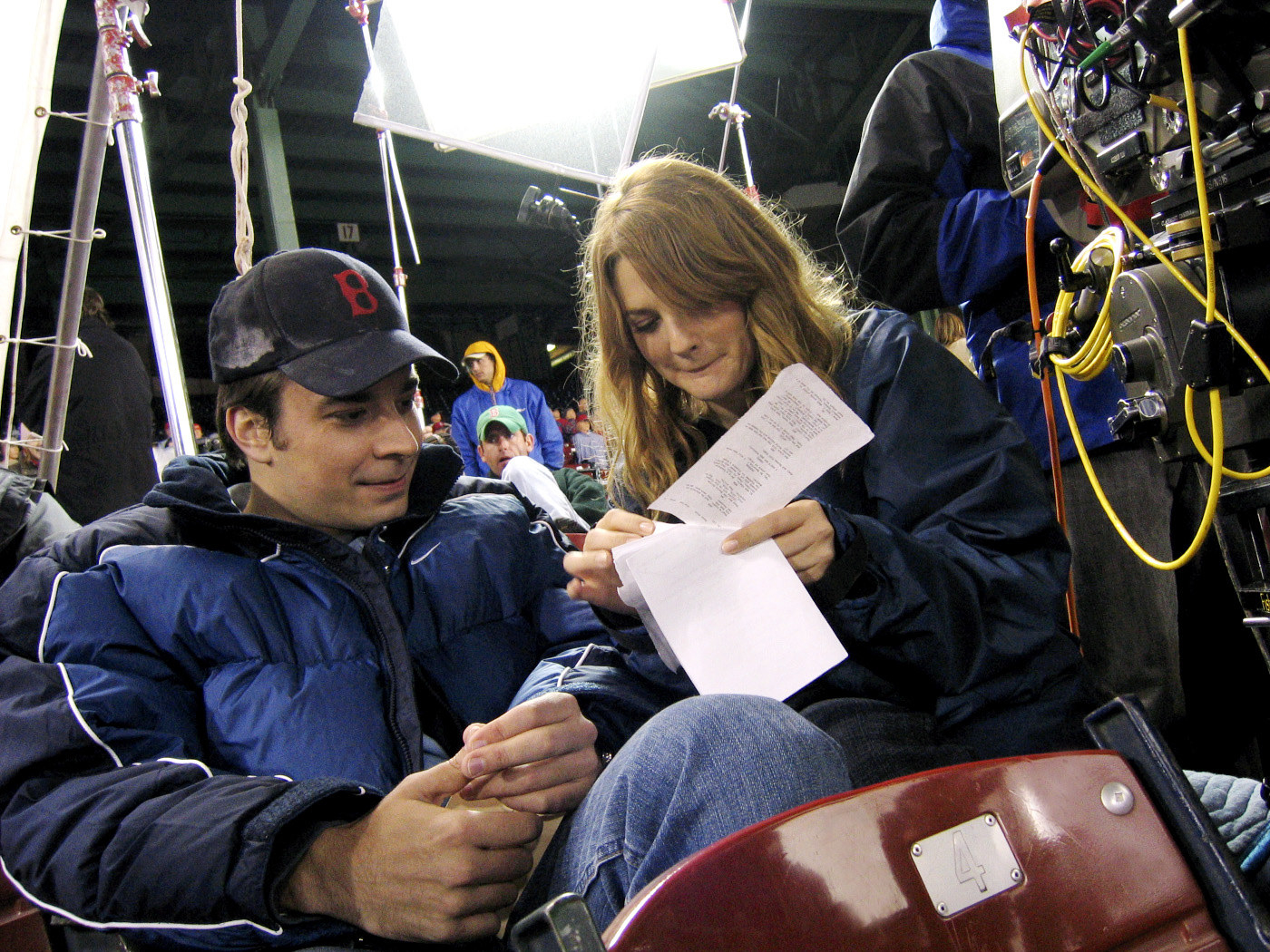 14.
Just look at Renee Zellweger laughing her way through Bridget Jones's Diary AND Bridget Jones: The Edge of Reason. Little did she know a baby was in her future.
15.
Aww, and here's Ralph Fiennes and J. Lo dancing on the set of Maid in Manhattan. They're probably talking about how they both just realized the title of their movie has a double meaning.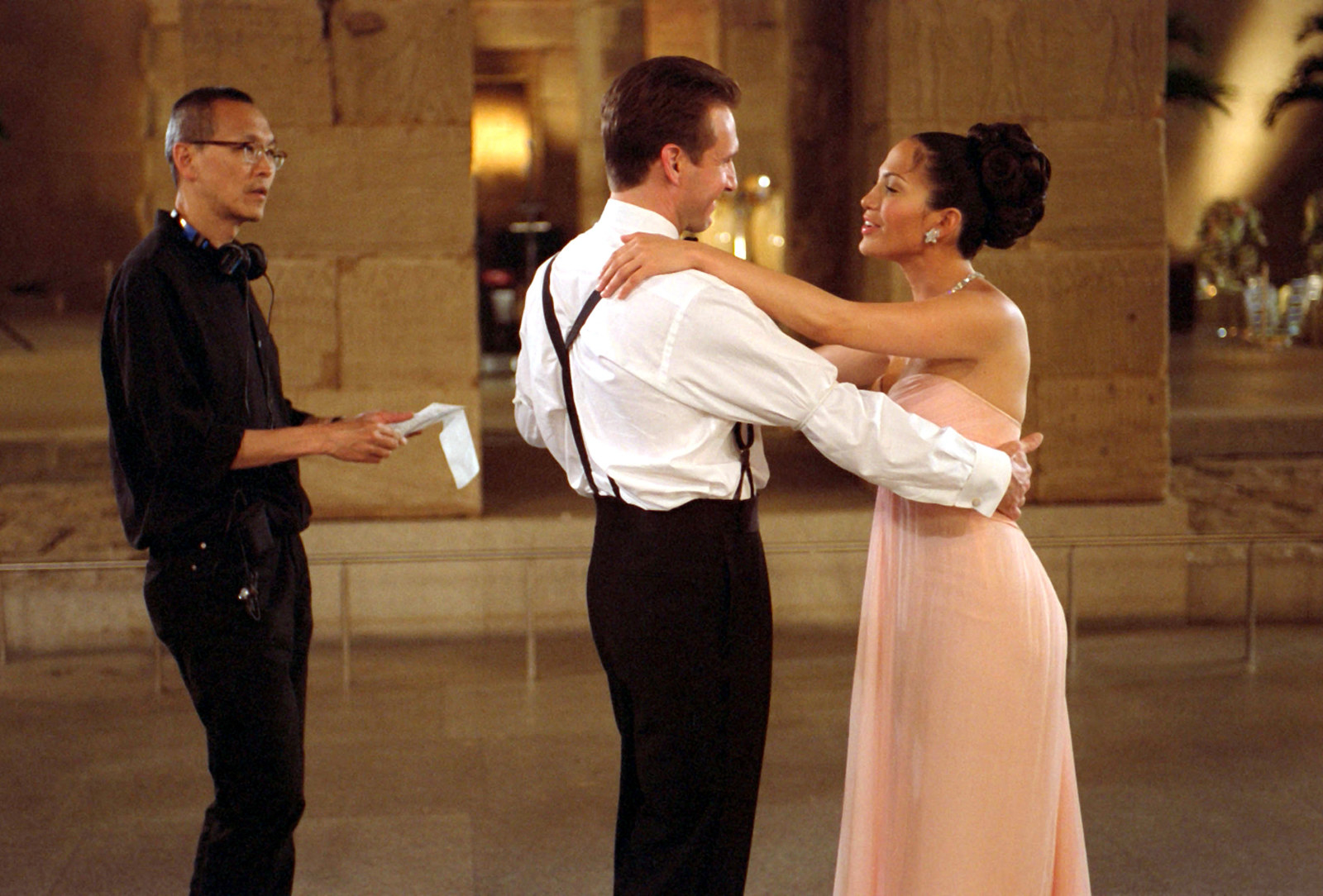 16.
Meanwhile Michelle Monaghan, Patrick Dempsey, and director Paul Weiland are probably seen here on set talking about how the title of their movie, Made of Honor, also has a double meaning.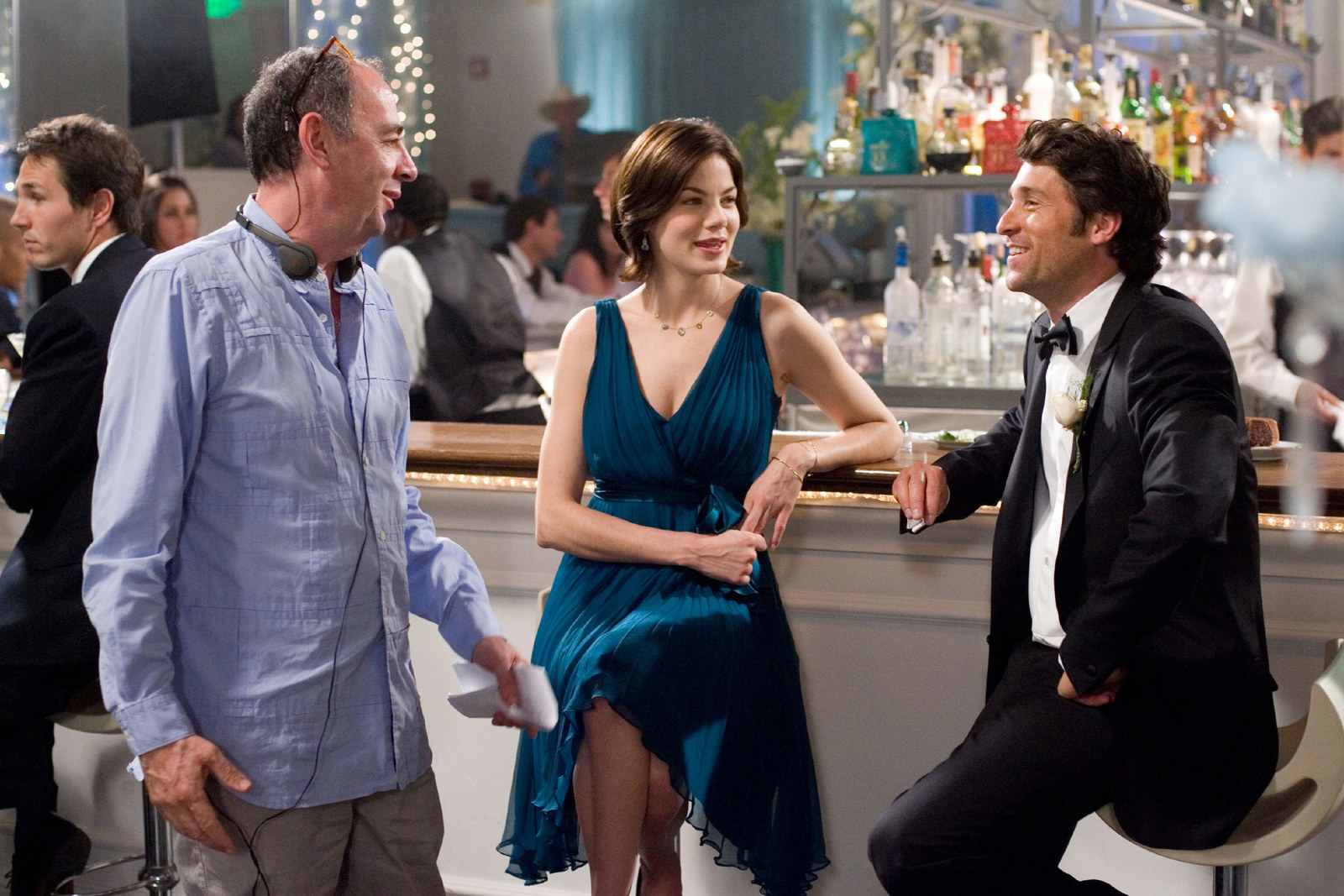 17.
Aw, and here's Gabrielle Union and LL Cool J's characters falling in love on the set of Deliver Us From Eva. But where are the lilies?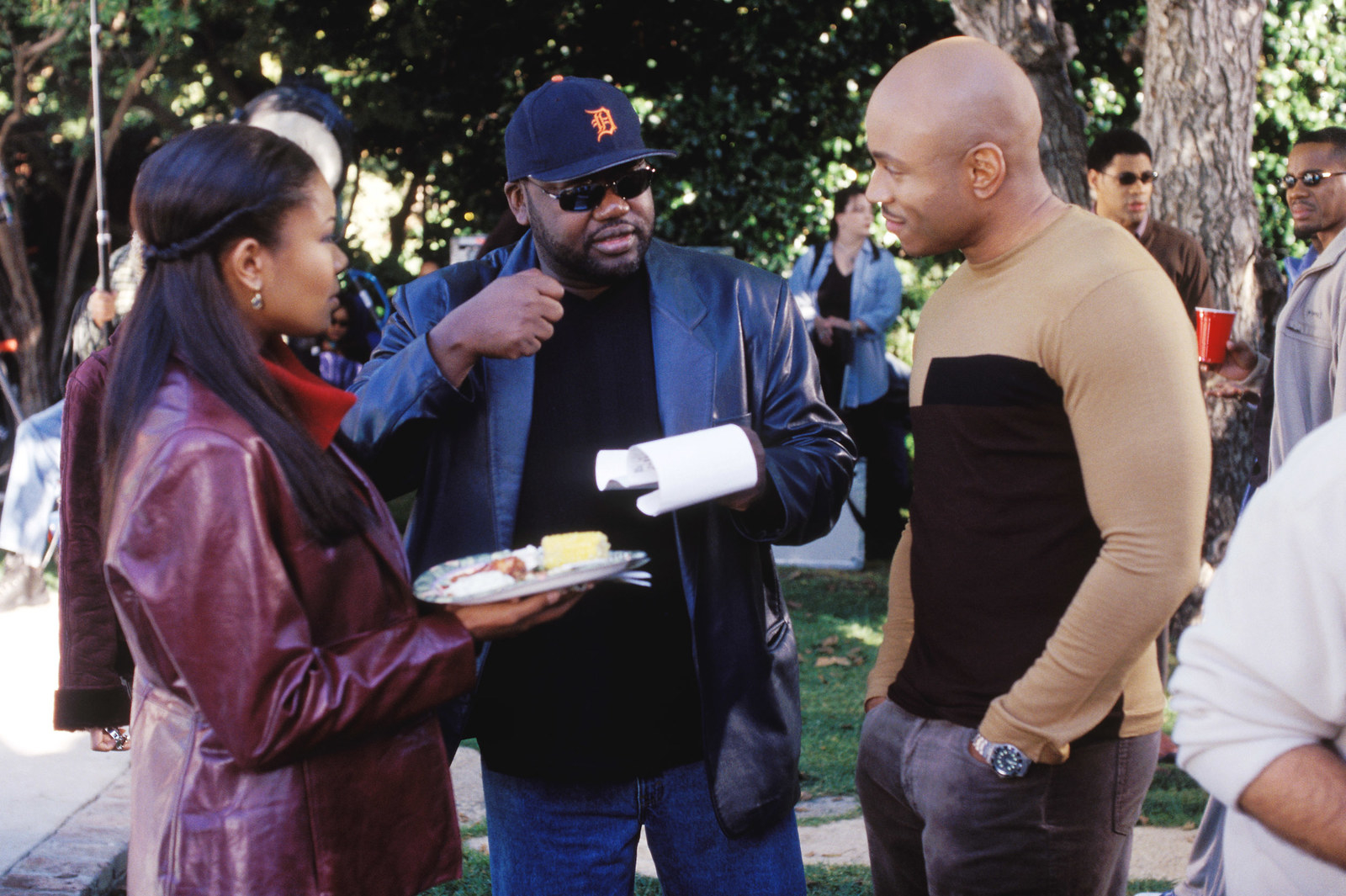 18.
Just look at Judy Greer and Jennifer Garner studying their lines together on the set of 13 Going On 30. Poise > Sparkle.
19.
And here's Natalie Portman chillin' with No Strings Attached director Ivan Reitman during a scene. (I see you, Mindy Kaling.)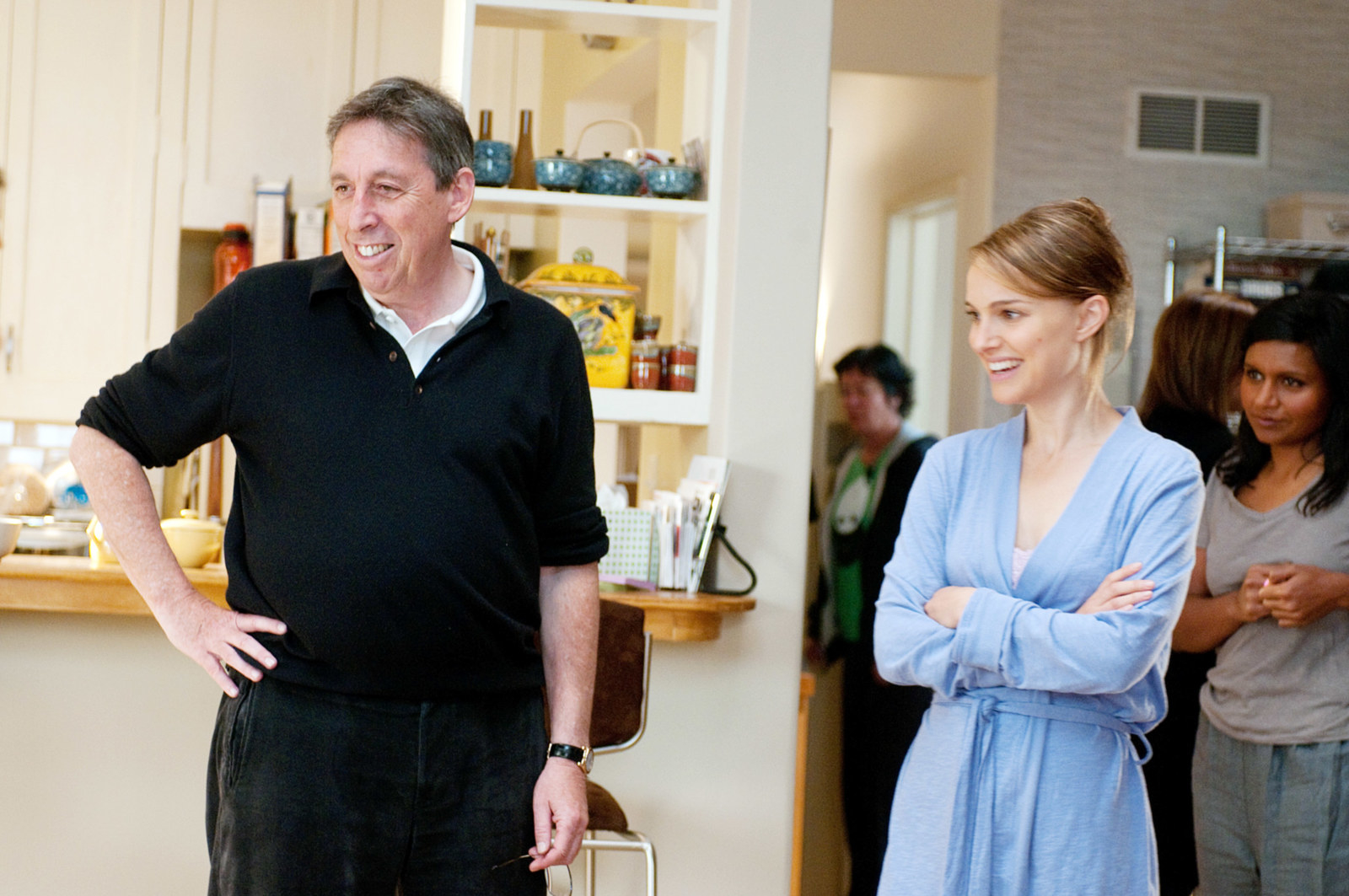 20.
Someone get me the blazer and scarf that Nora Ephron is wearing while directing the forever-iconic You've Got Mail. STAT.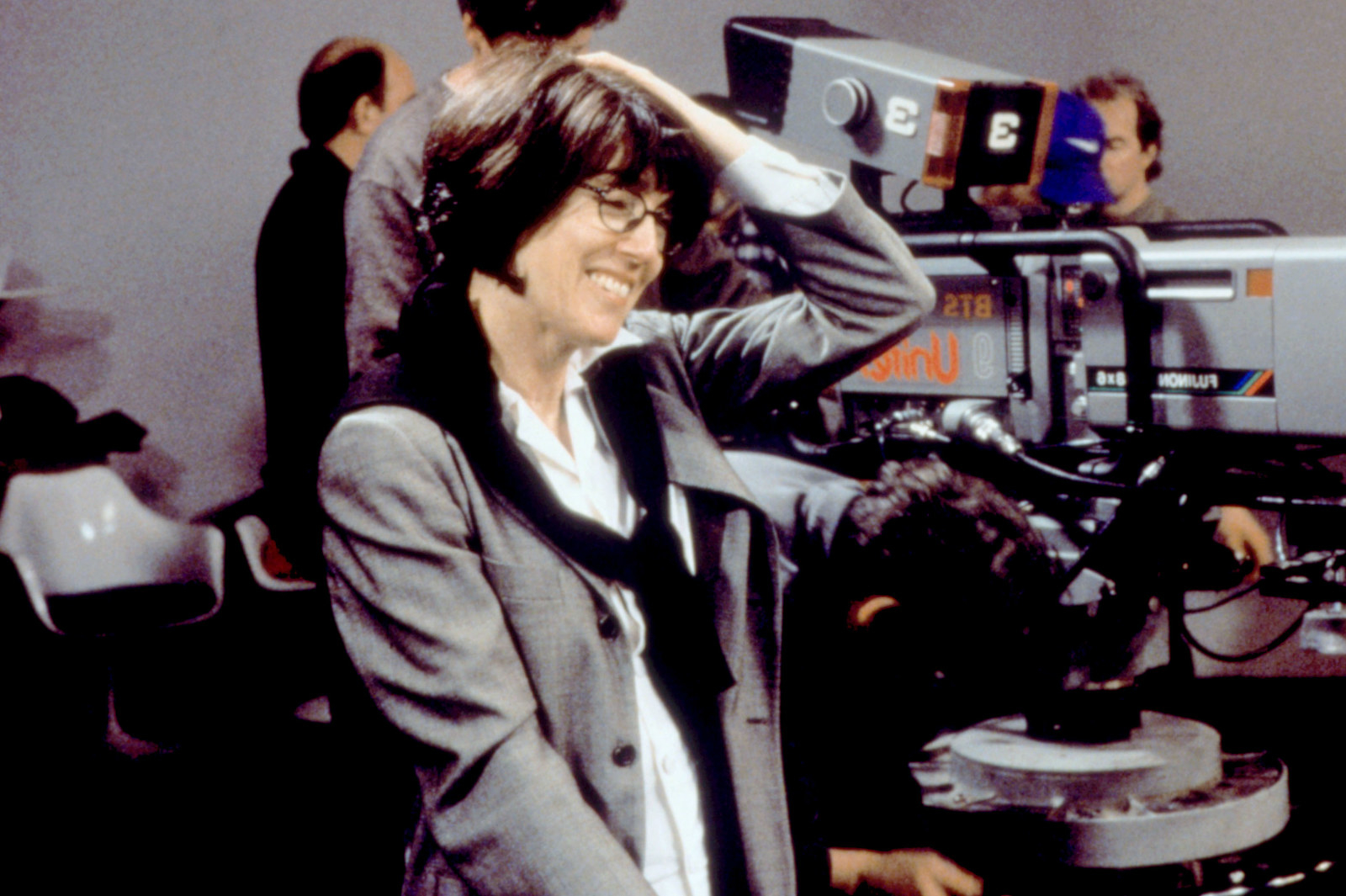 21.
Here's the cast and crew of Bride and Prejudice prepping for a scene. But I'm just over here wondering where the real star of the movie is...Lalita's mom.
22.
Just look at director Anne Fletcher and Sandra Bullock on the set of The Proposal. Where's Ryan Reynolds? Nobody knows!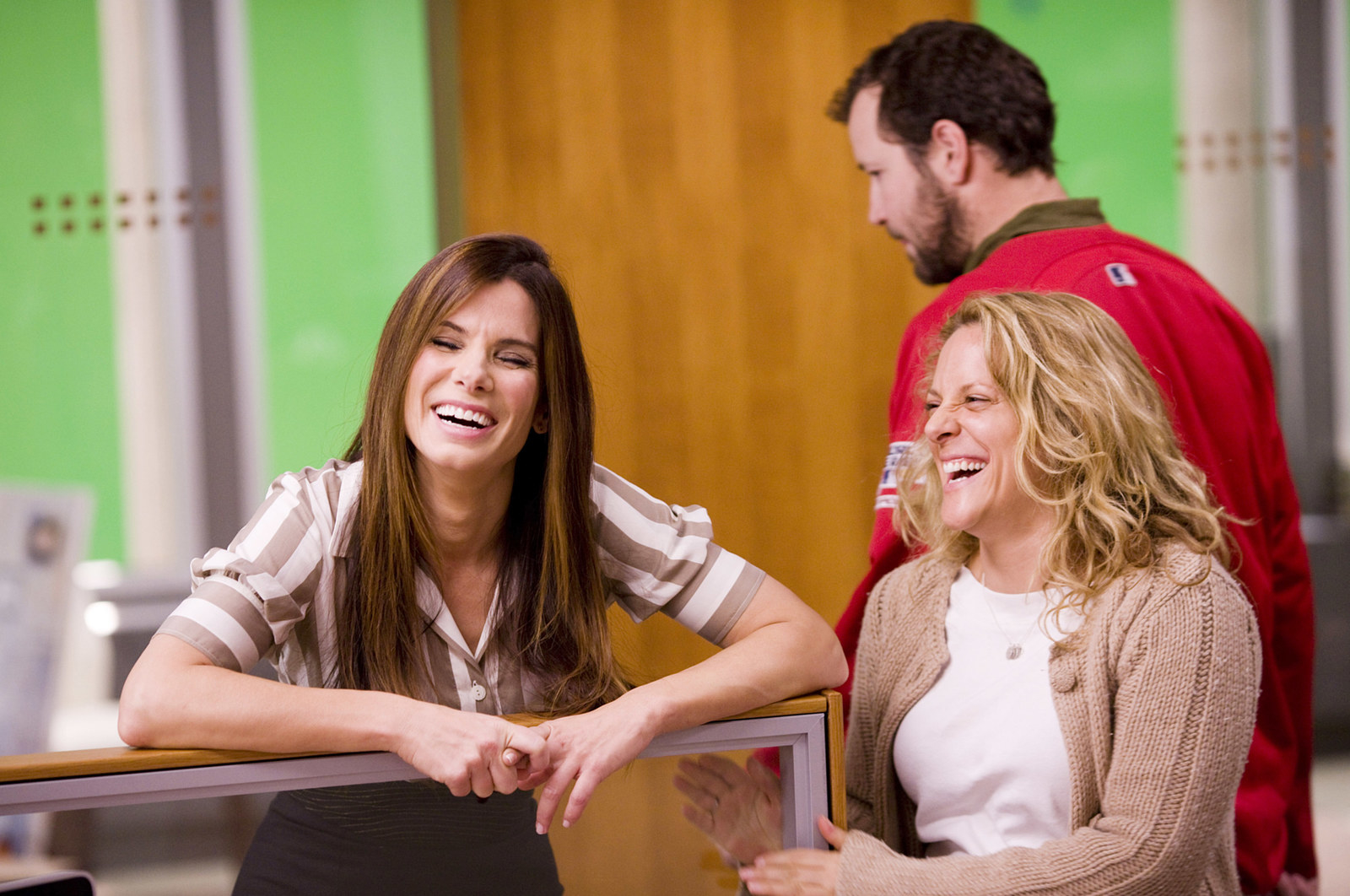 23.
OK, and here's Jen Aniston and Ben Stiller practicing some dance moves on the set of Along Came Polly. She's either bored or in love, IDK.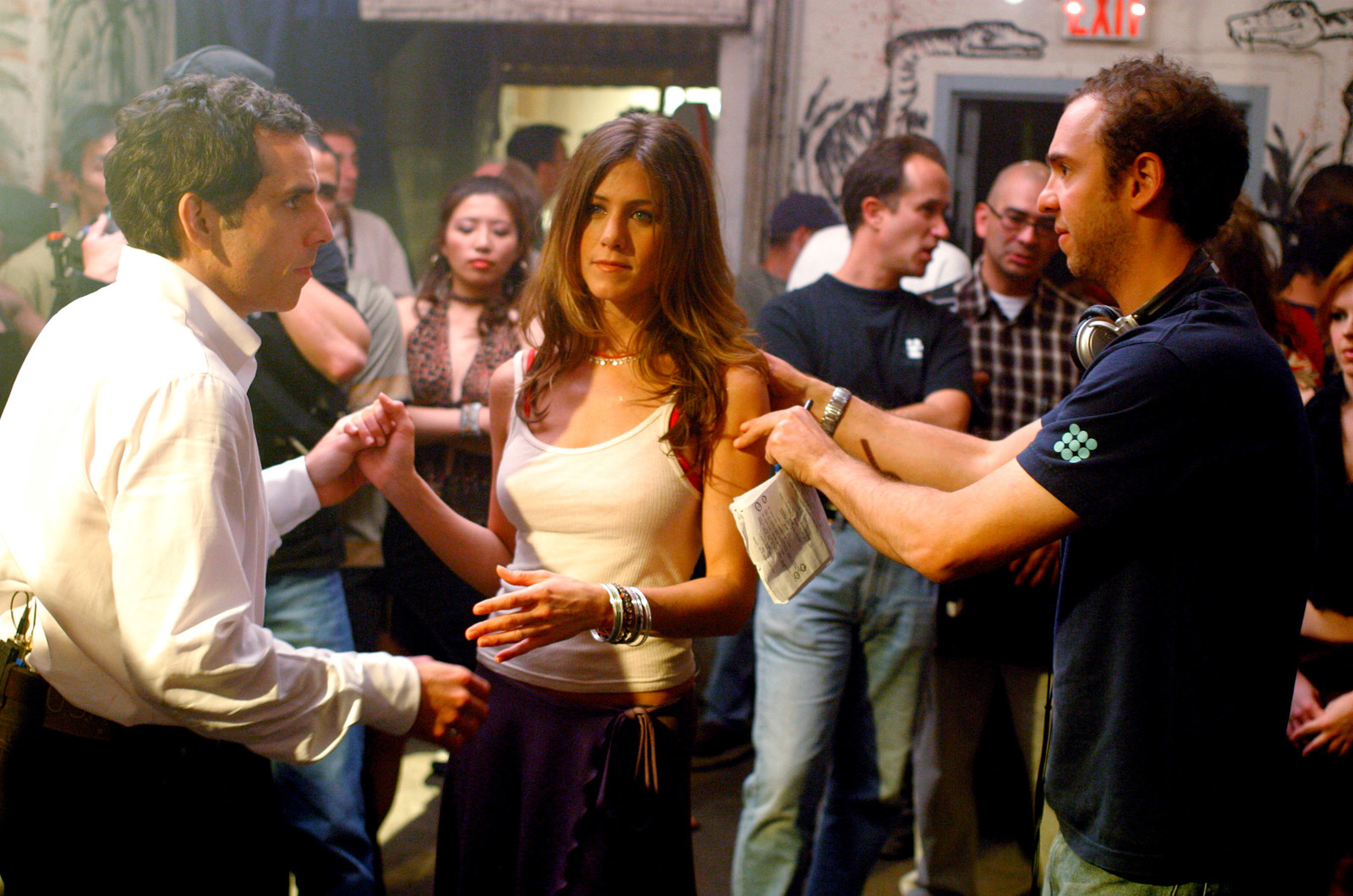 24.
Here's Cameron Diaz on the set of My Best Friend's Wedding kissing director P.J. Hogan's hand. Why isn't Dermot Mulroney doing the same? Huh?!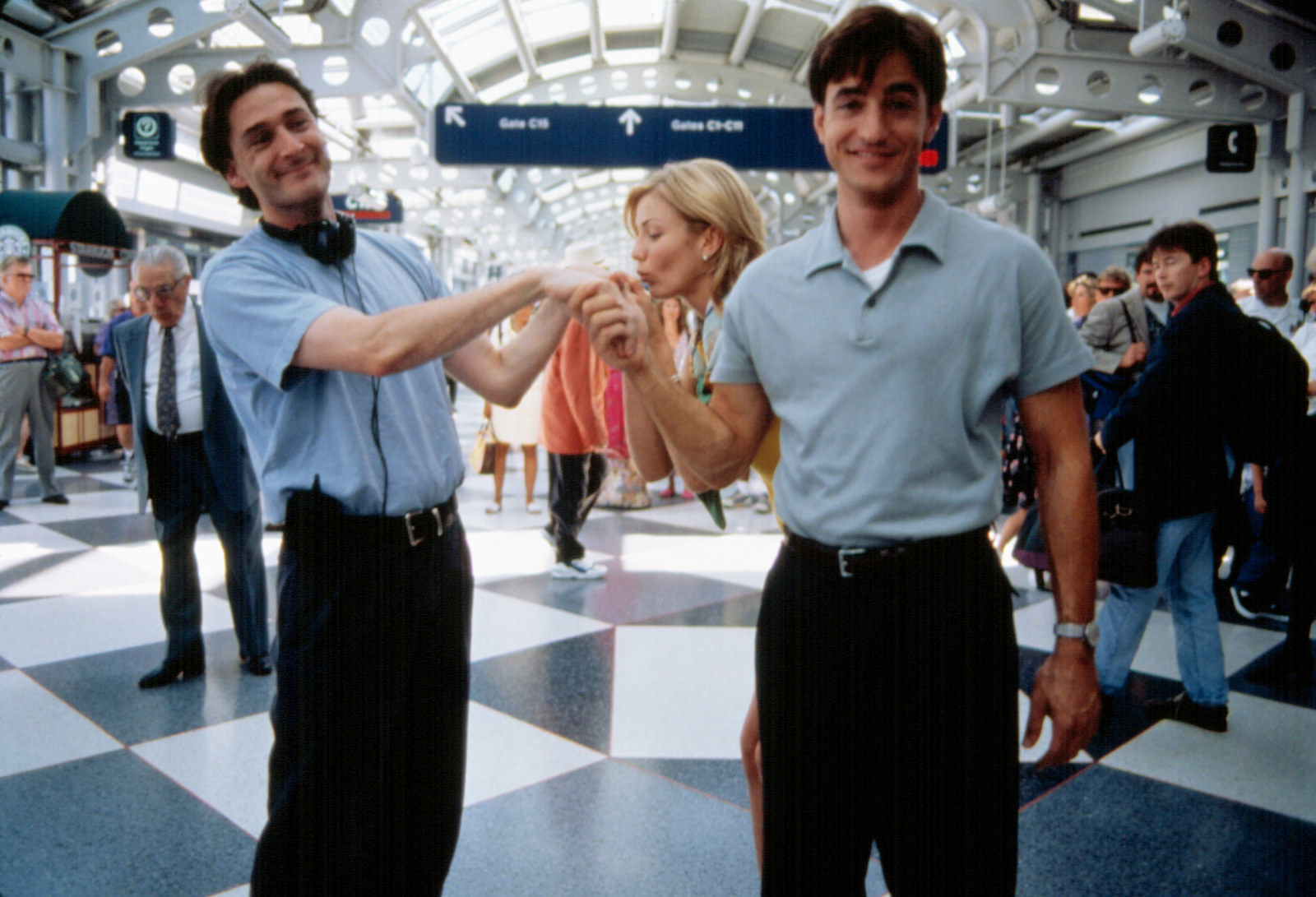 25.
Oh, and here she is again! But this time she's playing same golf with directors Peter and Bobby Farrelly on the set of There's Something About Mary.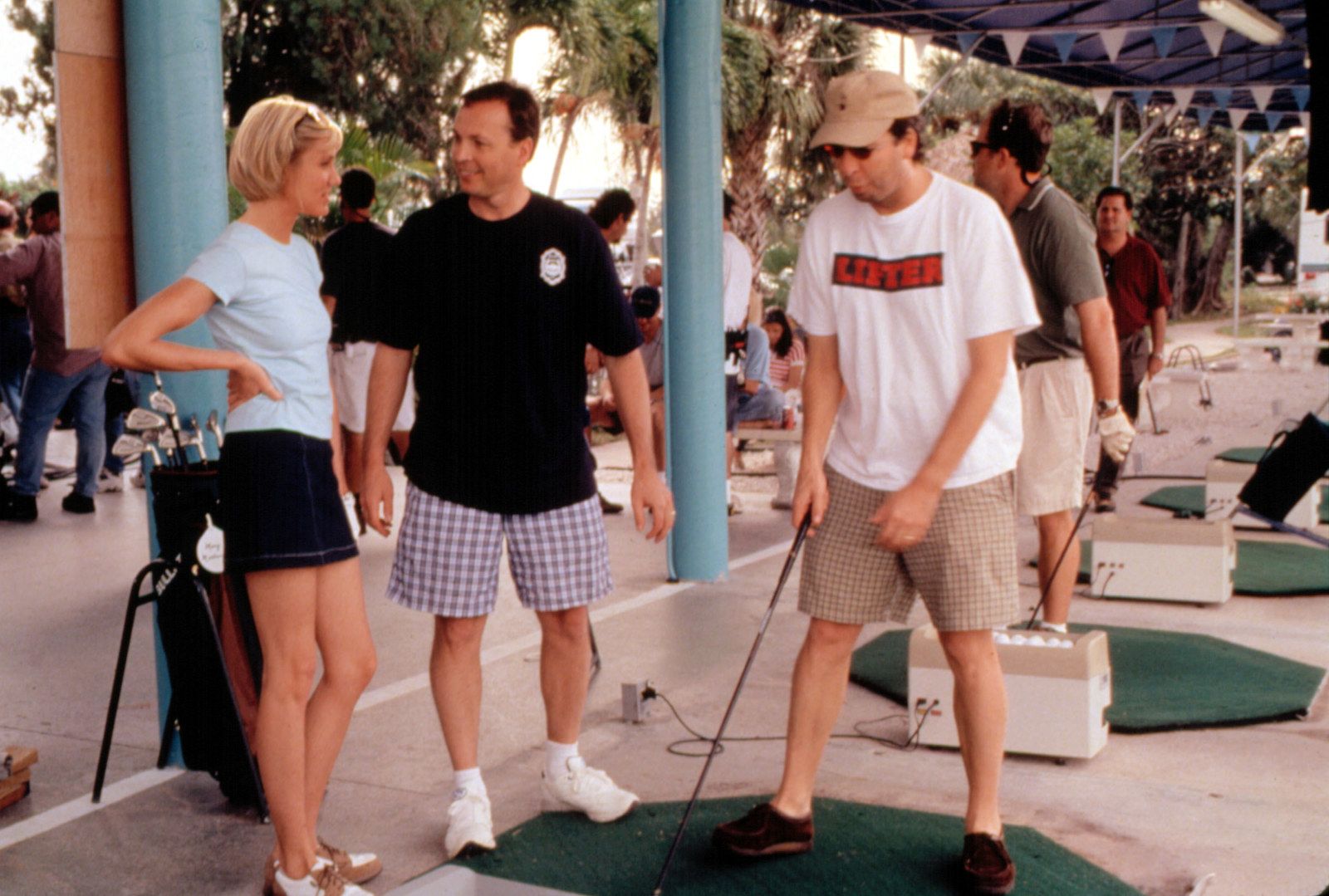 26.
Here's director Sanaa Hamri just casually hanging out with Common and Queen Latifah on the set of Just Wright. They're probably all just laughing about physical therapists and basketball players falling in love.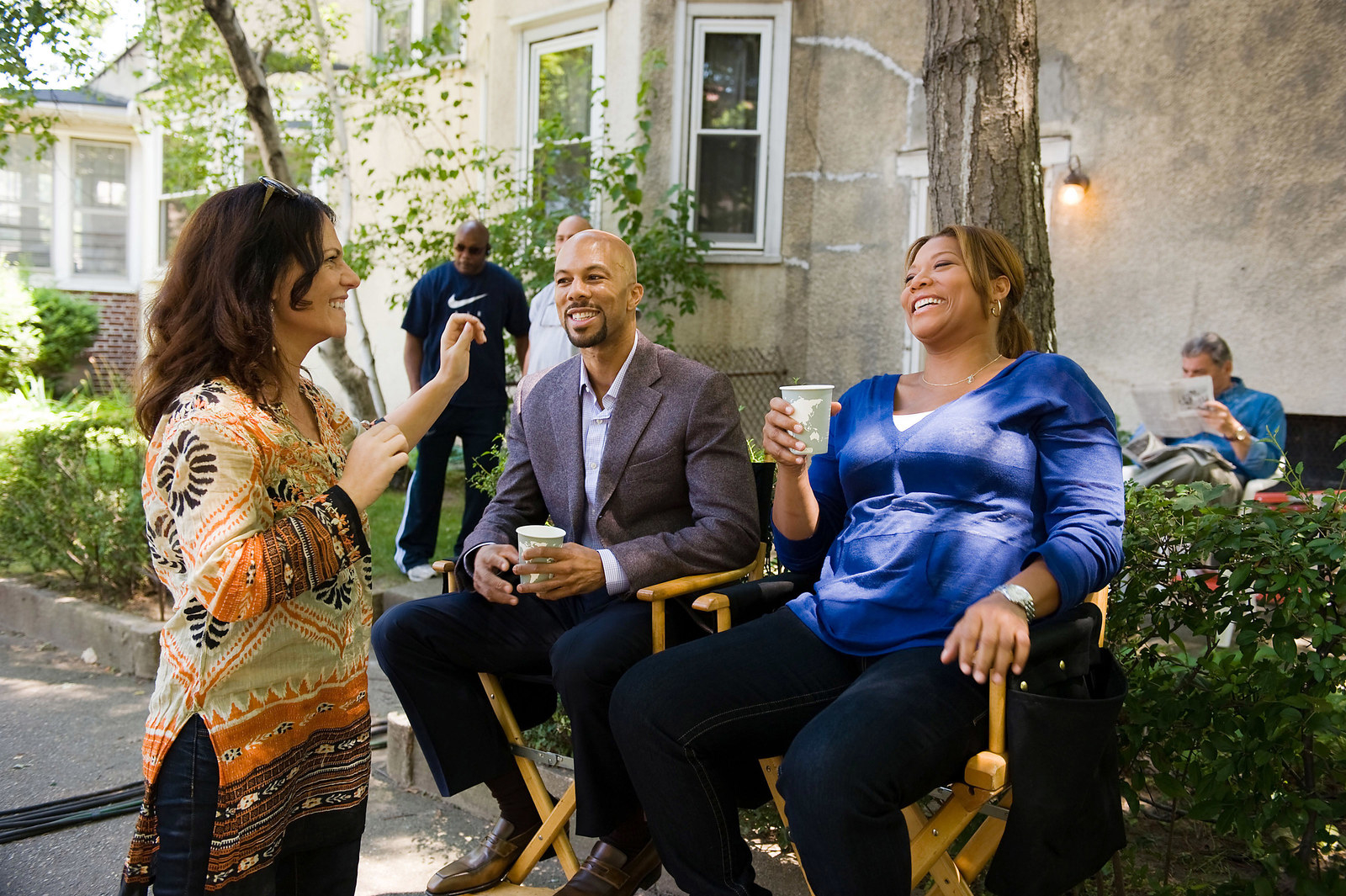 27.
Here's director Judd Apatow with Amy Schumer and Bill Hader on the set of Trainwreck. Do they all look like they're fake-laughing? IDK, you tell me.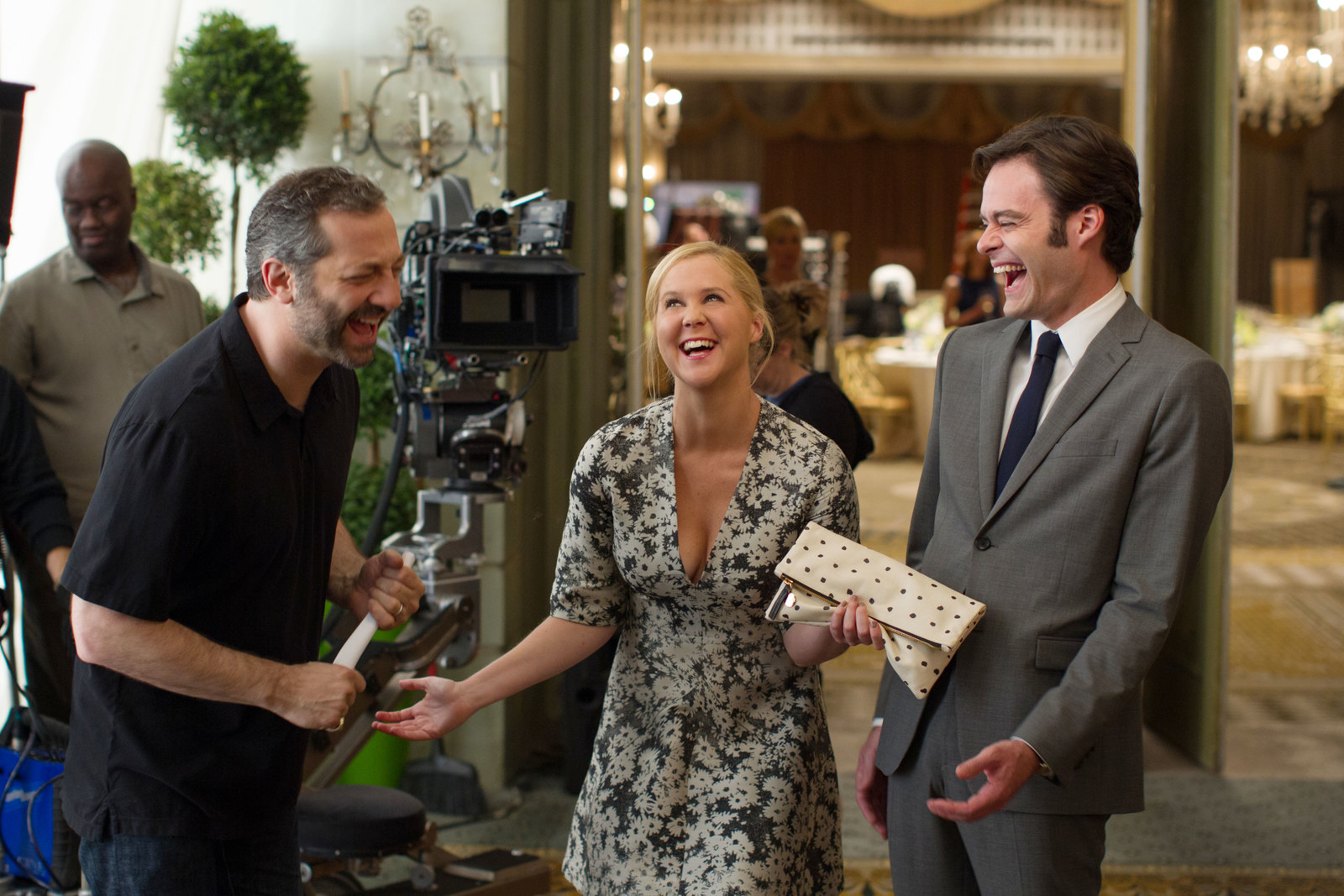 28.
Wow, and here's a very serious Bradley Cooper and Rachel McAdams on the set of Wedding Crashers. TBH, they look like they've just seen their parents having sex.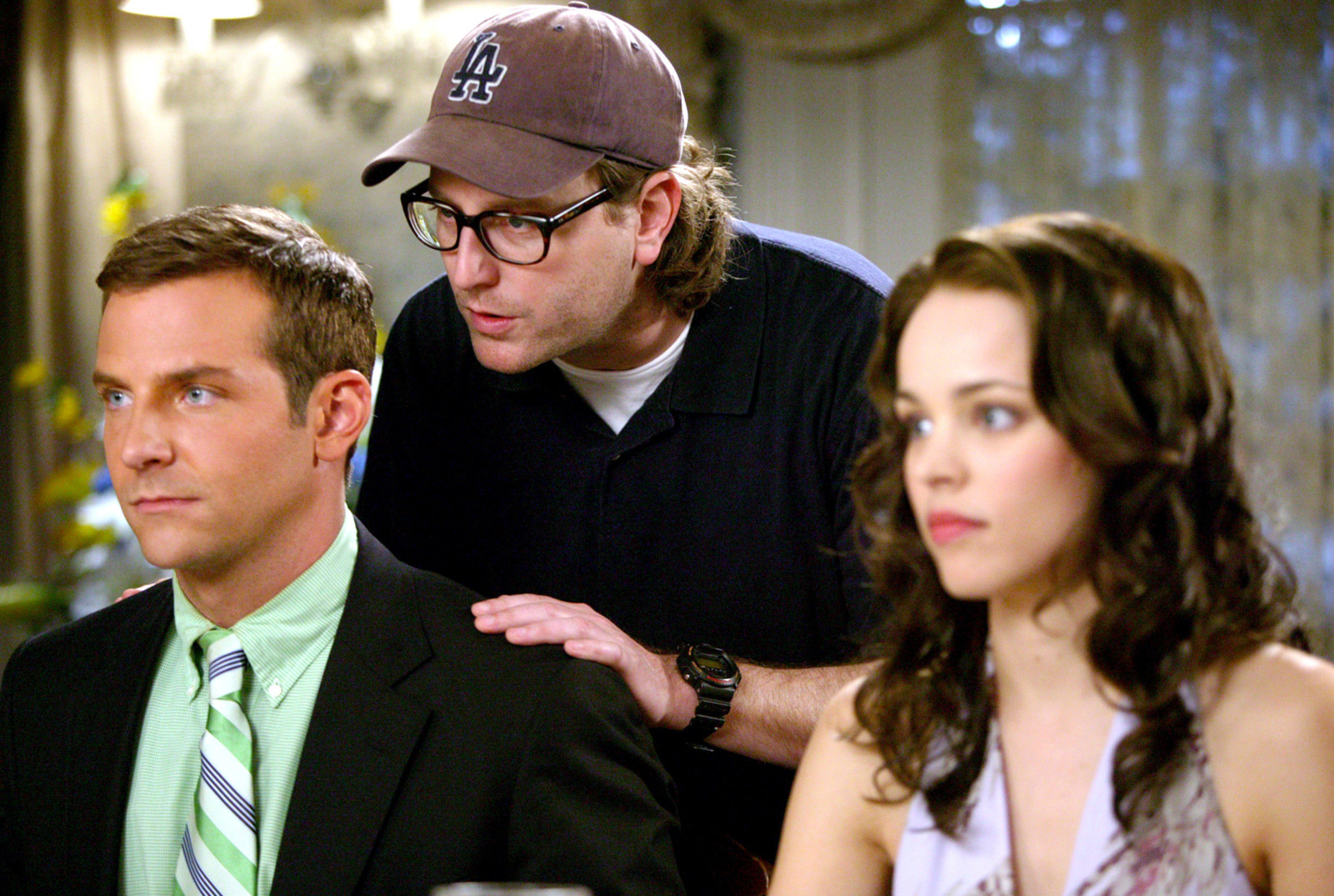 29.
Well, well, well, looks like we've got Whoopi Goldberg and Angela Bassett hanging out with director Kevin Rodney Sullivan on the set of How Stella Got Her Groove Back. Whatever Whoopi is saying, I want to hear it.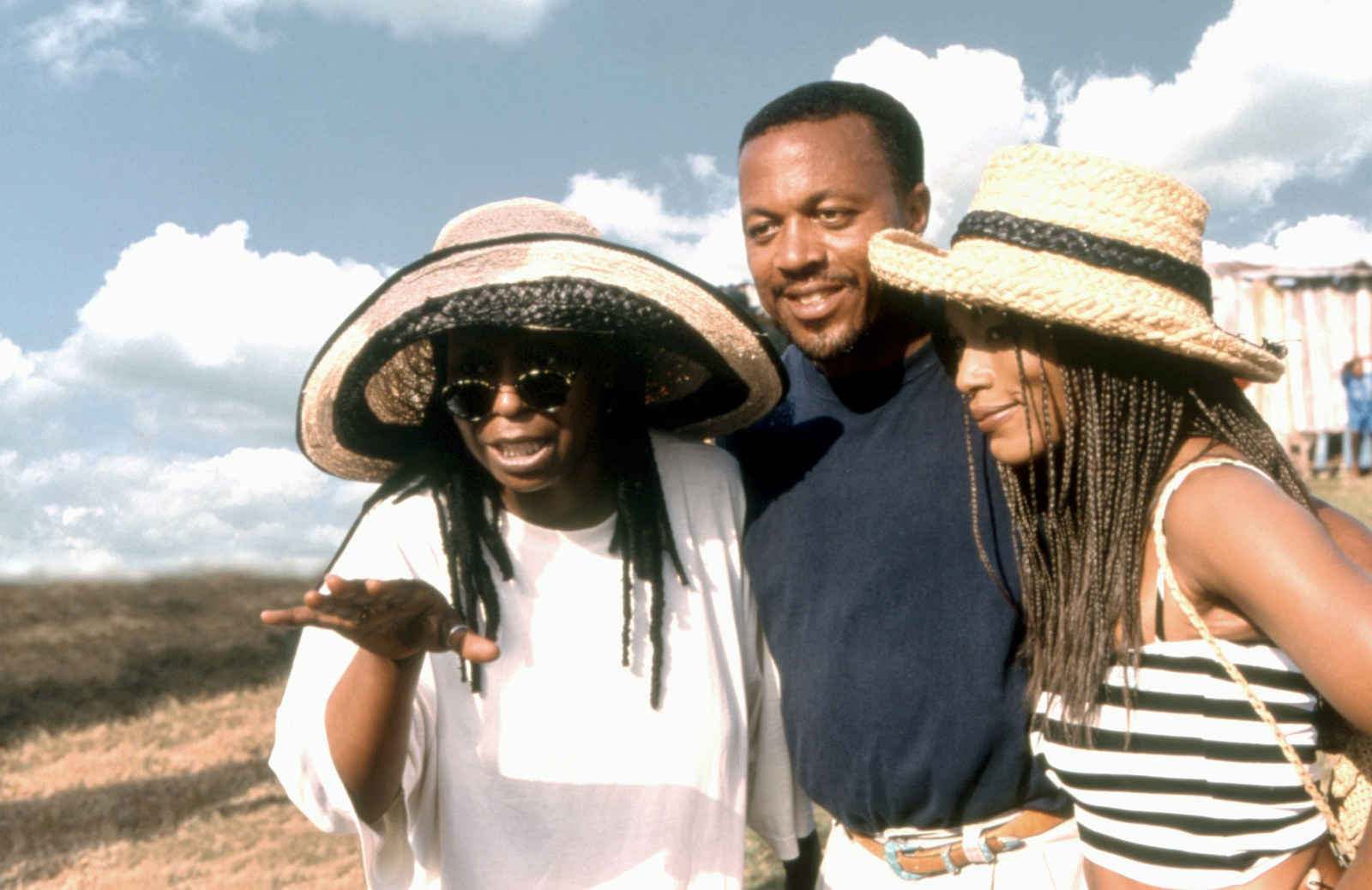 30.
And it looks like Drew Barry more and director Raja Gosnell like whatever they're watching on the set of Never Been Kissed. Look at those smiles!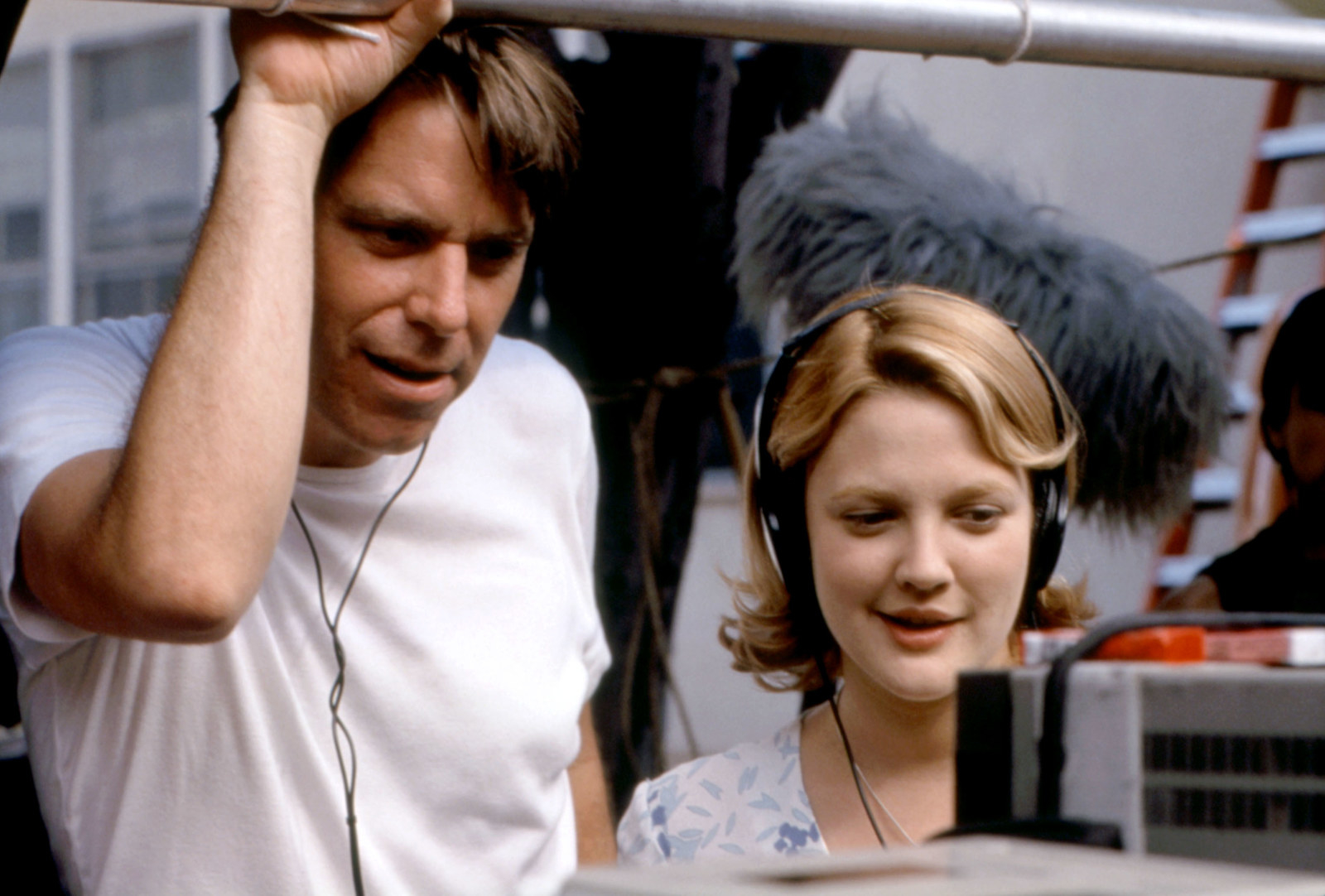 31.
Here we've got two chums hanging out together, one wearing a newsboy hat. JK! It's Tom Hanks and Ron Howard being best friends on the set of Splash!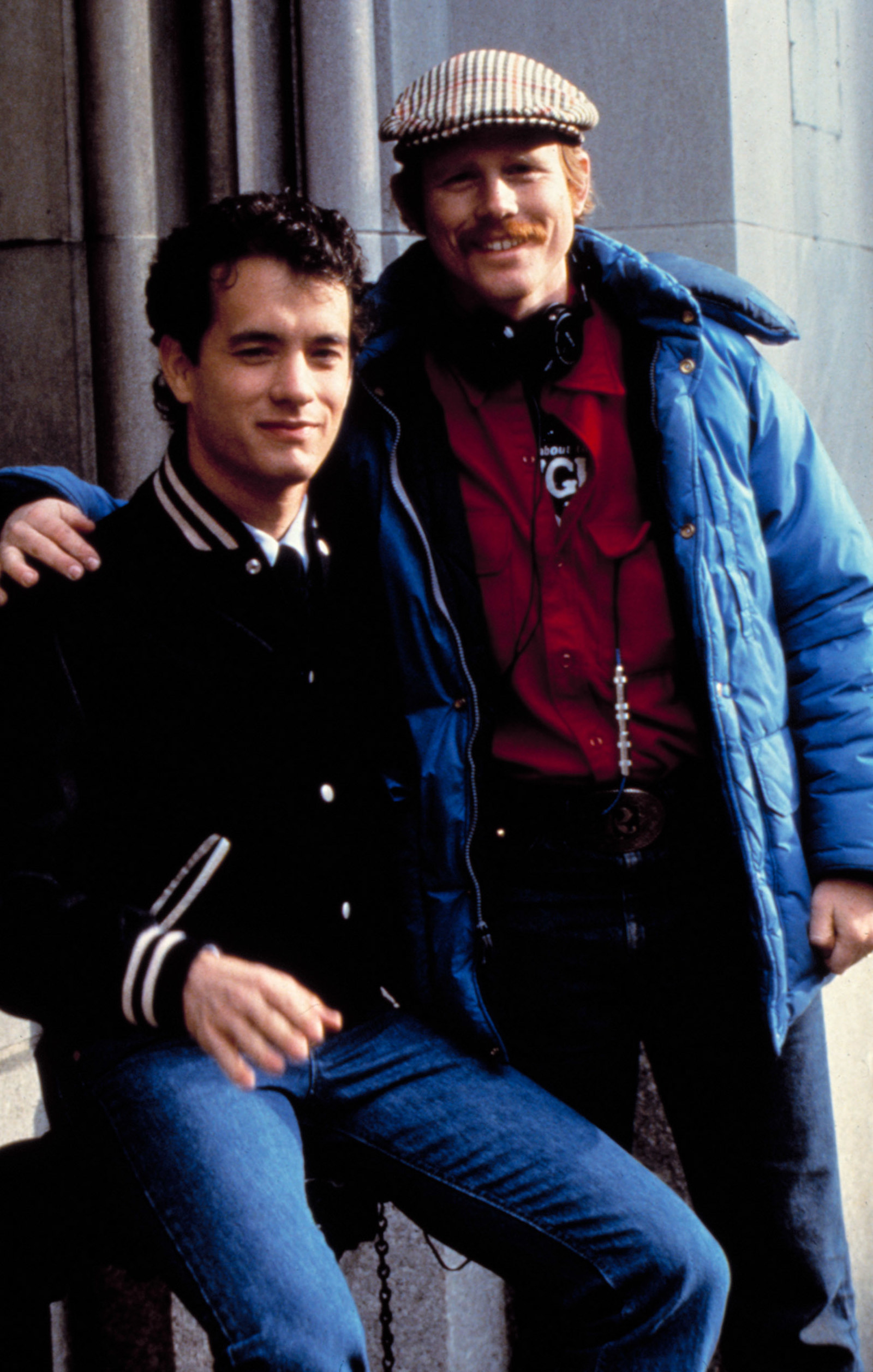 32.
Wow, I really need to know what Sandra Bullock is pointing at with her fingerless gloves on the set of While You Were Sleeping. Someone figure it out.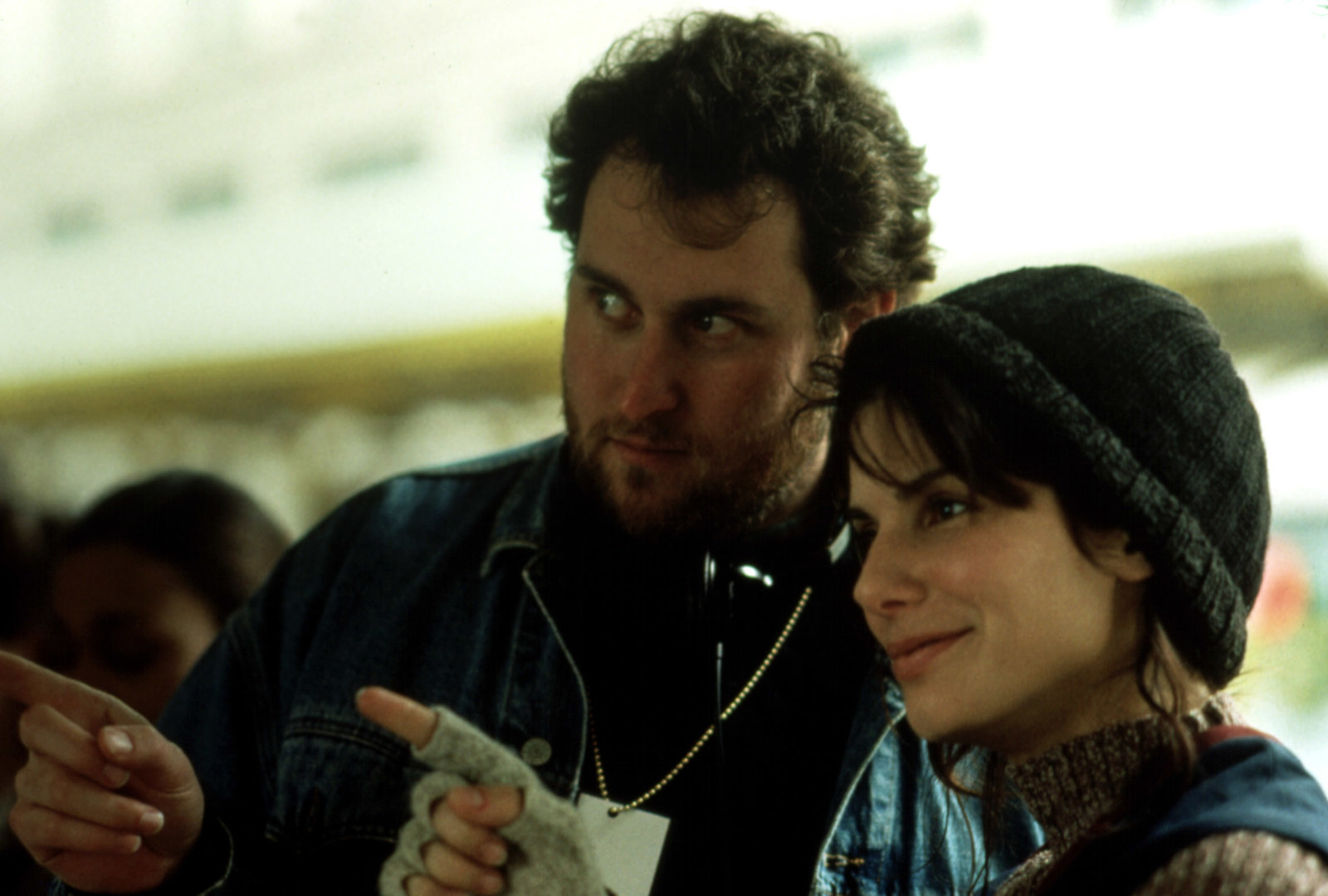 33.
And here's Steve Carell planning out his bike route on the set of 40 Year Old Virgin. RIP, his chest hair.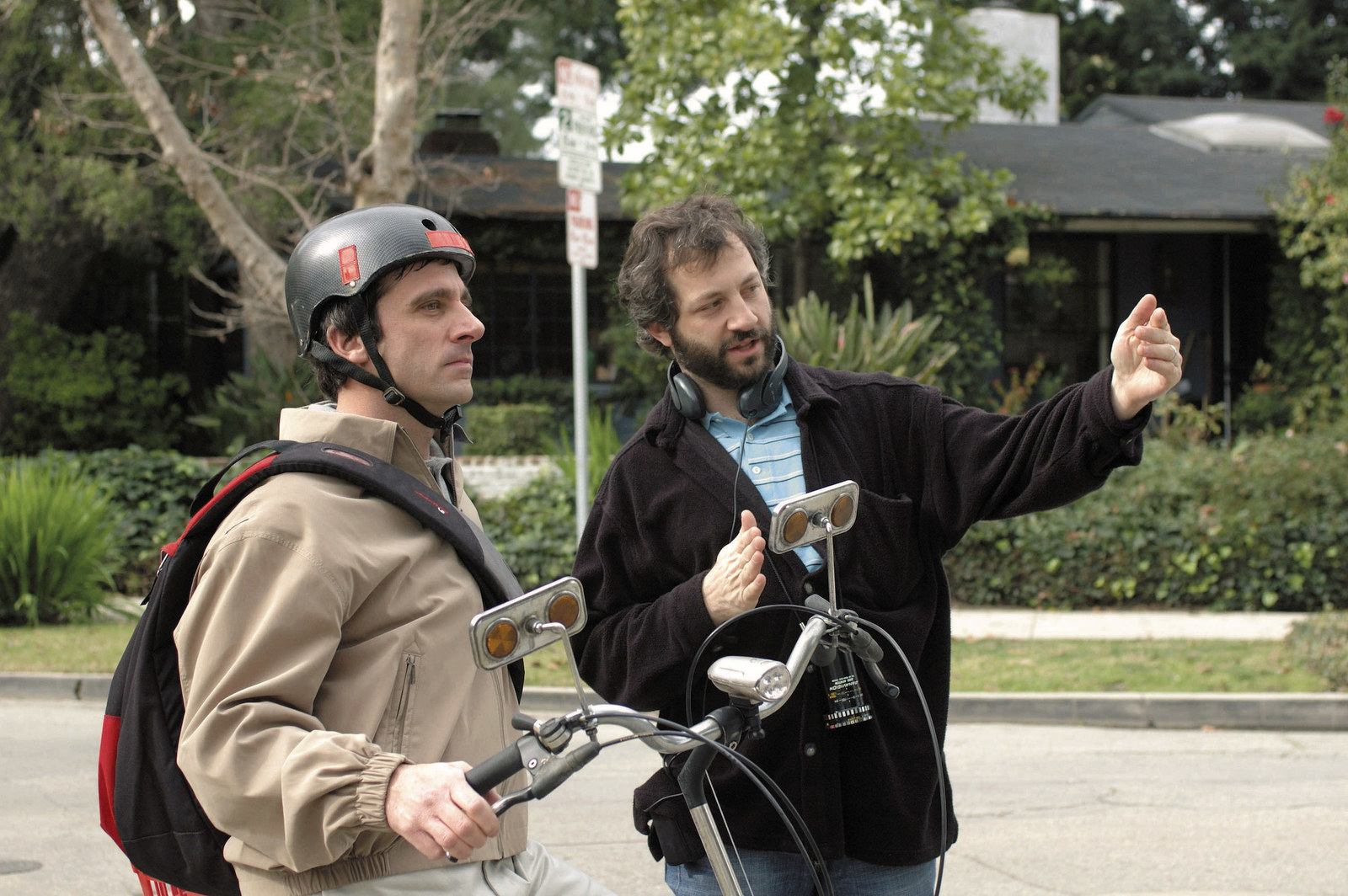 34.
And finally, here's the-one-and-only Julia Roberts chillin' with director Garry Marshall on the set of Pretty Woman. I bet they're talking about how she's going to deliver her best line: "Big mistake. Big. HUGE."