Okay, so remember how Season 16 of Grey's Anatomy was cut short because of the coronavirus? And how production had to shut down and fans only got to see 21 episodes of what is usually a 24- or 25-episode season?
WELL, DO NOT FRET, because Dr. Bailey herself, aka Chandra Wilson, told BuzzFeed's News O'Clock podcast that we're going to see some of those never-before-seen scenes as flashbacks in Season 17.
"We will jump in a few weeks into the start of the pandemic," Wilson said. "So basically, the episode that we were shooting and ended up having to stop for Season 16, we'll incorporate those in some flashbacks to keep everybody up-to-date, but we've had to move time forward … and take us right where we are."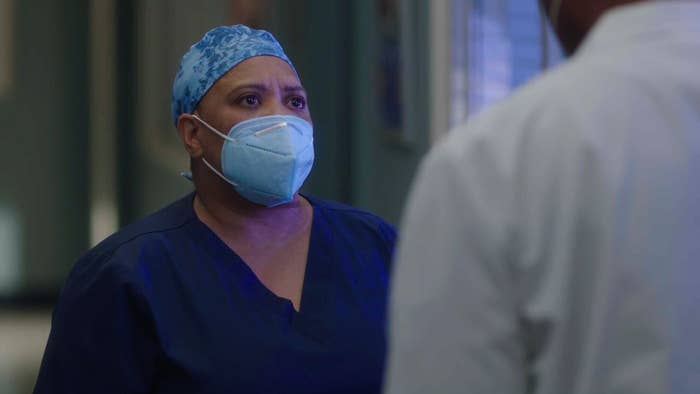 She also talked about how, yes, this upcoming season of Grey's will very much be about the coronavirus.
We would be completely remiss as a show that takes place in Seattle, Washington, not to incorporate the COVID-19 pandemic into our story. It is woven into the fabric of our country. There's no way to ignore that.
"Hopefully, it's not going to be too scary. It's going to hit home for a lot of people. For others it may be something that they didn't know and didn't realize. Hopefully, we're going to provide explanation, not because we're hitting you over the head with COVID, but because [we're] seeing it lived out."
All I can say is that I'm so glad to have Grey's Anatomy back in my life BECAUSE. I. NEED. IT.
The two-hour premiere of Grey's Anatomy is set to air on ABC on Nov. 12 at 9 p.m. ET/PT following Station 19. You can listen to the rest of Chandra Wilson's interview here.