49 Facts From "The Story Of Diana" That Will Send You Down A Rabbit Hole
Diana's sister, Sarah, dated Prince Charles before Diana did.
by
,
ABC recently aired a two-part special about Diana, Princess of Wales called The Story of Diana. Here are some of the most fascinating things we learned: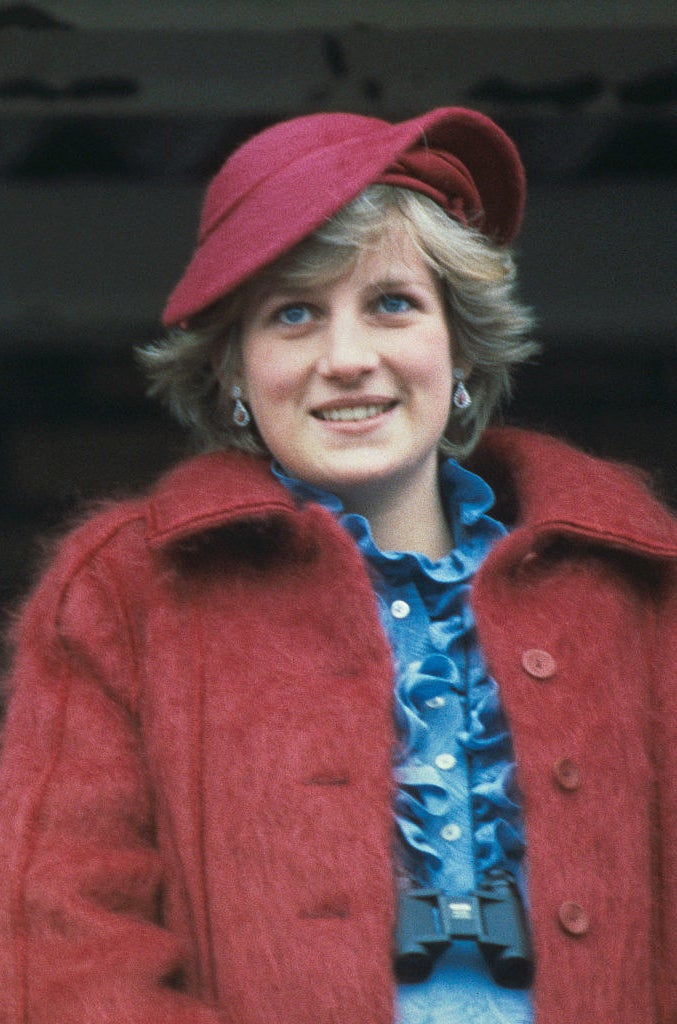 Some facts are well-known, but are included to provide context.
1. Diana Spencer was born on the Sandringham Estate, which her family rented from the Royal family.
2. Diana's sister, Sarah, dated Prince Charles before Diana did.
3. Diana worked at a nursery school before she became a princess.
4. Diana and Charles' courtship was formal — she apparently called him "sir."
5. They were only together a dozen times before he proposed.
6. Diana was only 19 when she got engaged and married to Charles.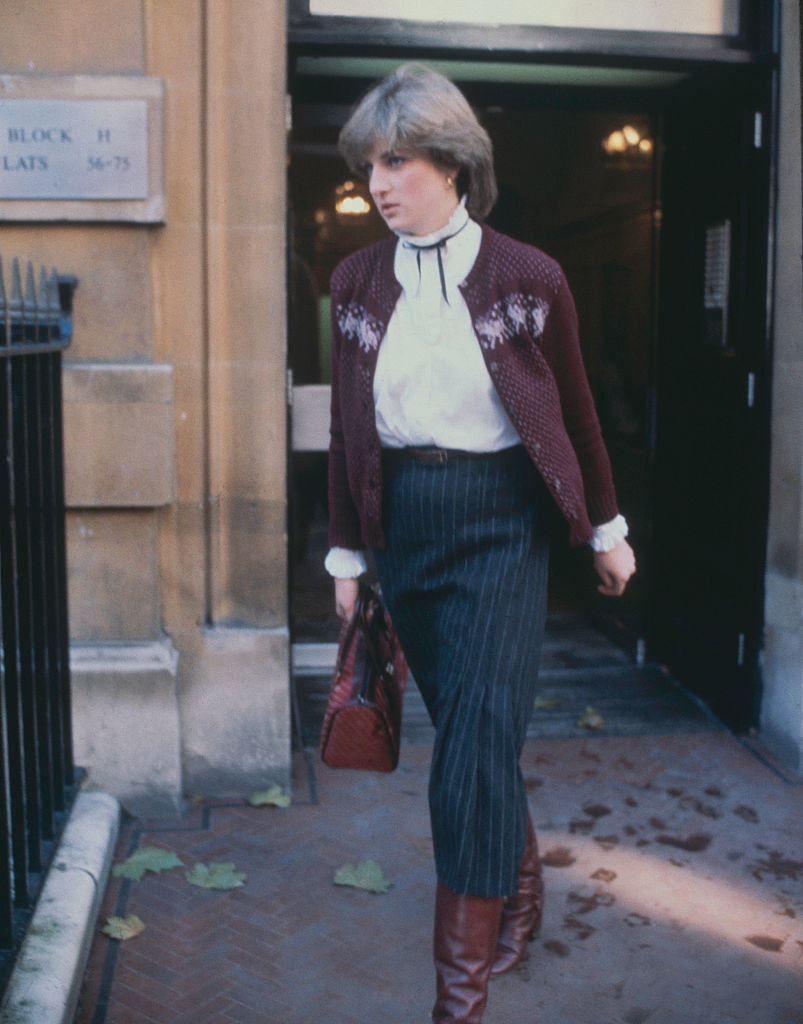 7. After their engagement was announced, Charles was asked if they were in love, and he said, "Whatever 'in love' means...such a range of interpretations."
8. Diana's hairstyle during the engagement was so popular that women started copying it.
9. Instead of hiring a famous designer to make her wedding dress, Diana hired a couple, David and Elizabeth Emanuel, who had just graduated college a year earlier.
10. The designers ordered both ivory and white fabrics to throw the press off the scent of what the dress would look like. They had to take these precautions because the press was known to dig through their trash for anything they could find.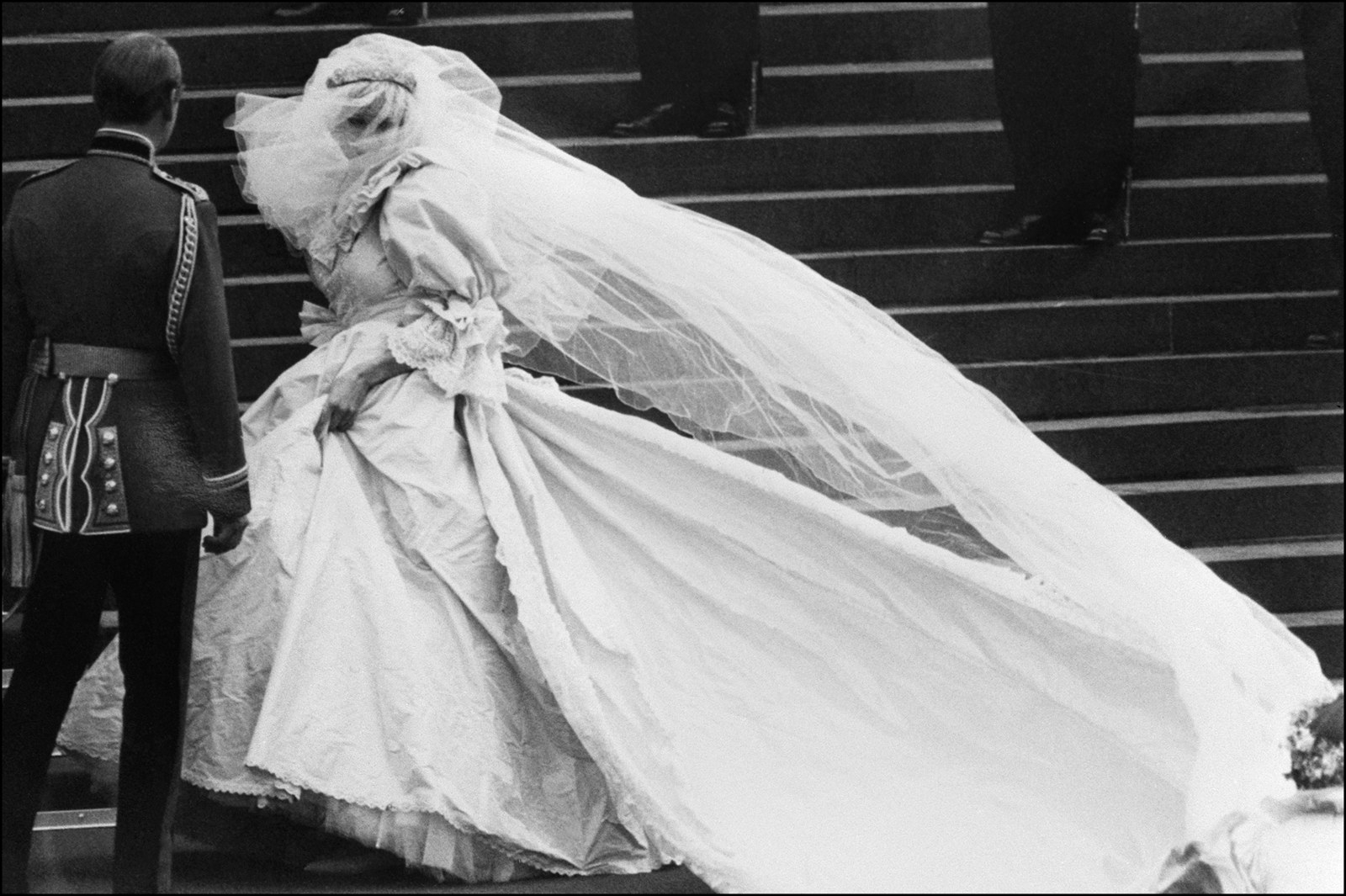 11. According to Elizabeth Emanuel, Diana went from a 26-inch/27-inch waist to a 23-inch waist for her wedding.
12. Because her dress was made of taffeta, it was quite crumpled when she got out of her carriage.
13. It was a three-and-a-half minute walk down the aisle.
14. Camilla, Duchess of Cornwall — Charles' current wife, who he had a previous relationship with prior to Diana — attended the wedding. And, according to Diana, she was looking for Camilla as she walked up the aisle.
15. Diana broke with tradition by not saying that "she promises to obey" during her wedding ceremony.
16. 750 million people around the world watched the wedding take place.
17. On the honeymoon yacht, Charles was wearing cufflinks that Camilla gave him.
18. Usually, royals gave birth in the palace, but Diana had William in a hospital.
19. Less than an hour after Diana and Charles arrived at Kensington palace with their newborn baby (Harry), Charles left to go play polo. He was allegedly upset that Harry had ginger hair and looked like a Spencer (aka Diana's side of the family).
20. One time, while she was on a ski trip with her kids, she confronted a photographer who was taking pictures of her children. She is recorded saying, "Excuse me. As a parent, could I ask you to respect my children's space? ... As a parent, I want to protect the children."
21. Following rumors of Charles and Camilla reigniting their relationship, Diana confronted Camilla at a dinner hosted by Camilla and her sister, Annabel. Supposedly, she said something to the effect of, "Don't treat me like an idiot."
22. By 1986 Diana was very well aware of Charles and Camilla's serious relationship.
23. Diana had a romance with her bodyguard Barry Mannakee. He died in a motorcycle accident in 1987, and Charles was the one who had to break the news to Diana on a flight to the Cannes Film Festival.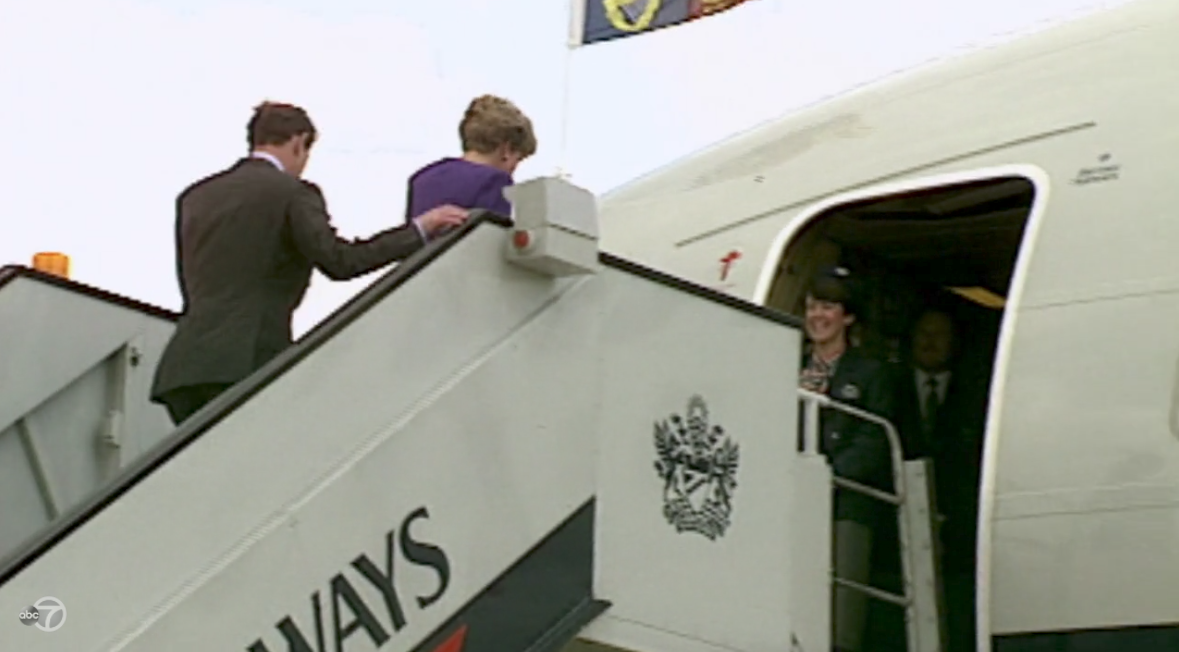 24. The press were so desperate to find out what was going on between Charles and Diana that they started paying people like butlers and delivery guys to get information.
25. According to Diana's book Diana: Her True Story (written by biographer Andrew Morton), she said her bulimia started the week she got engaged. She explained, "My husband put his hand on my waistline and said, 'Oh, a bit chubby here aren't we?'"
26. Diana, and her then-lover James Govey, were secretly recorded on the phone, as were Charles and Camilla. Both phone tapes were anonymously leaked to tabloids and subsequently released to the public.
27. Paparazzi would try to provoke reactions out of Diana and shout awful things. They'd say things like, "Diana aren't you ashamed of yourself? Diana, what do you think of Camilla now? What do you think he does in bed with her that he didn't do for you? Who are you fucking now?"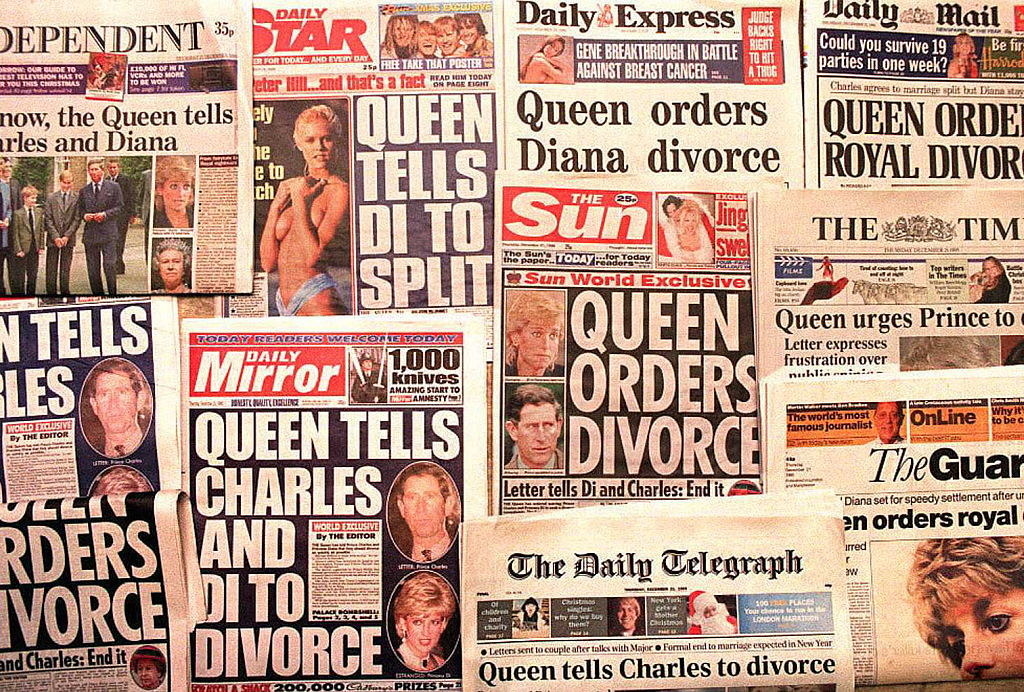 28. The Royal Palace officially announced Charles and Diana would separate on Dec. 9, 1992.
29. In 1993, press intrusion into the royal family was SO BAD that Parliament actually summoned the leaders of UK's tabloid newspapers to discuss the subject of "privacy."
30. On June 29, 1994, Charles participated in a documentary where he publicly admitted to cheating on Diana.
31. According to a friend, Diana actually looked at newspapers every morning to see if she was on the front page.
32. Diana did a famous, tell-all TV interview for The BBC program Panorama with Martin Bashir on Nov. 20, 1995. This is where the famous line, "There were three of us in this marriage, so it was a bit crowded" came from.
33. After the interview, Diana's title "Her Royal Highness" was removed, but she was able to remain "Diana, Princess of Wales."
34. Charles and Diana divorced on Aug. 28, 1996.
35. Diana did her famous minefield walk in Angola on Jan. 15, 1997. During the humanitarian trip to Angola she said, "I have all this media interest, so let's take it somewhere where they can be positive and raise a situation which is distressing, like this."
36. Diana dated British-Pakistani heart surgeon Hasnat Khan, but it was short-lived because he couldn't handle being in the public eye.
37. During her six-week long relationship with Dodi Fayed, on a whim, they decided to go to Paris to spend the night.
38. Late at night on August 30th, Fayed came up with a plan to evade the paparazzi — but the paparazzi were waiting behind their hotel (the Ritz) anyway.
39. Colin Tebbutt (Diana's personal driver from 1996-1997) received a call about the crash at 1 a.m., but at that point people thought there were only minor injuries like bruises.
40. By around 3 a.m. on Aug. 31, 1997 Michael Gibbons (Diana's private secretary) told Colin Tebbutt and others on the staff that Diana was dead.
41. Diana was only 36 when she died.
42. The first flight out of London to Paris was so full of press that the Prince of Wales' police officer had to sit in the jump seat in the front of the plane.
43. Tebbutt went to the hospital where Diana was and said she was in a bed, with ordinary bedding, and covered up to her neck.
44. The hospital staff covered the large windows in her room with blankets so the press couldn't seen in.
45. This is what it looked like when Diana's body was carried out of the hospital.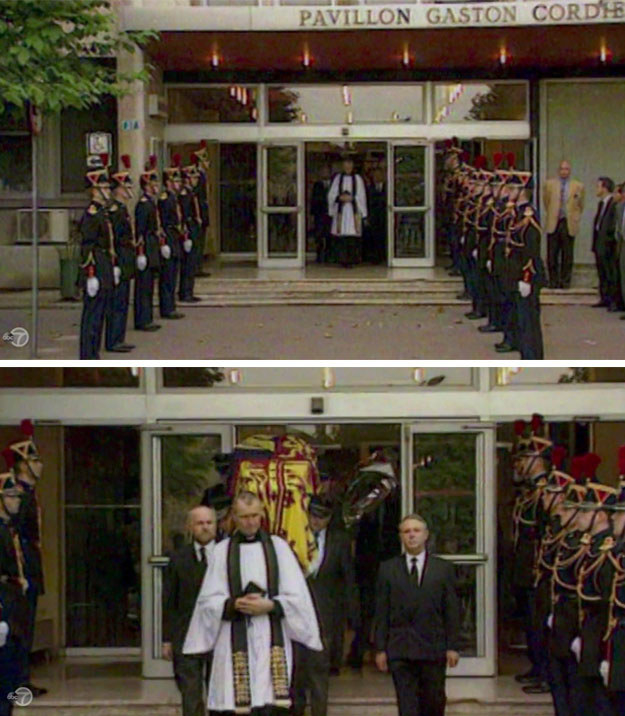 46. The streets of London were flooded with miles of people (and no cars) when Diana's body returned.
47. The Queen/royal family made their official response about Diana's death on Sep. 4, 1997.
48. On the day of Diana's funeral, Sep. 6, 1997, the streets of London were completely empty, except for people going to her funeral.
49. After Diana's brother, Charles Spencer, made a moving speech at her funeral, crowds of people outside Westminster Abbey began to applaud. In fact, you could hear the applause inside the Abbey, and the people inside were so moved they joined in as well.