Well, I don't care because grocery stores are saying it's Christmas time already and grocery stores are the only calendar I live by!!!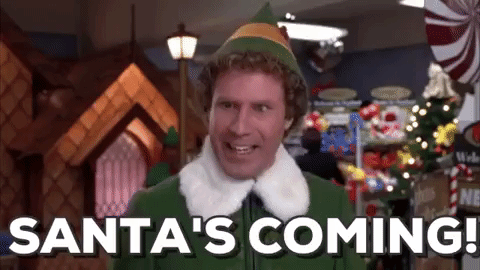 Basically, Pillsbury just came out with Elf sugar cookies, and this is truly a joyful, delicious, mouth-watering Christmas miracle.
And we definitely know Buddy would approve of the cookies because we all know how much he loves sugar!

So, I guess, Merry Christmas-in-October, everyone!!!