1.
First things first, when Patrick was 100% smitten with David literally the FIRST time he met him:
2.
And then when David left a bunch of adorable voicemails for Patrick: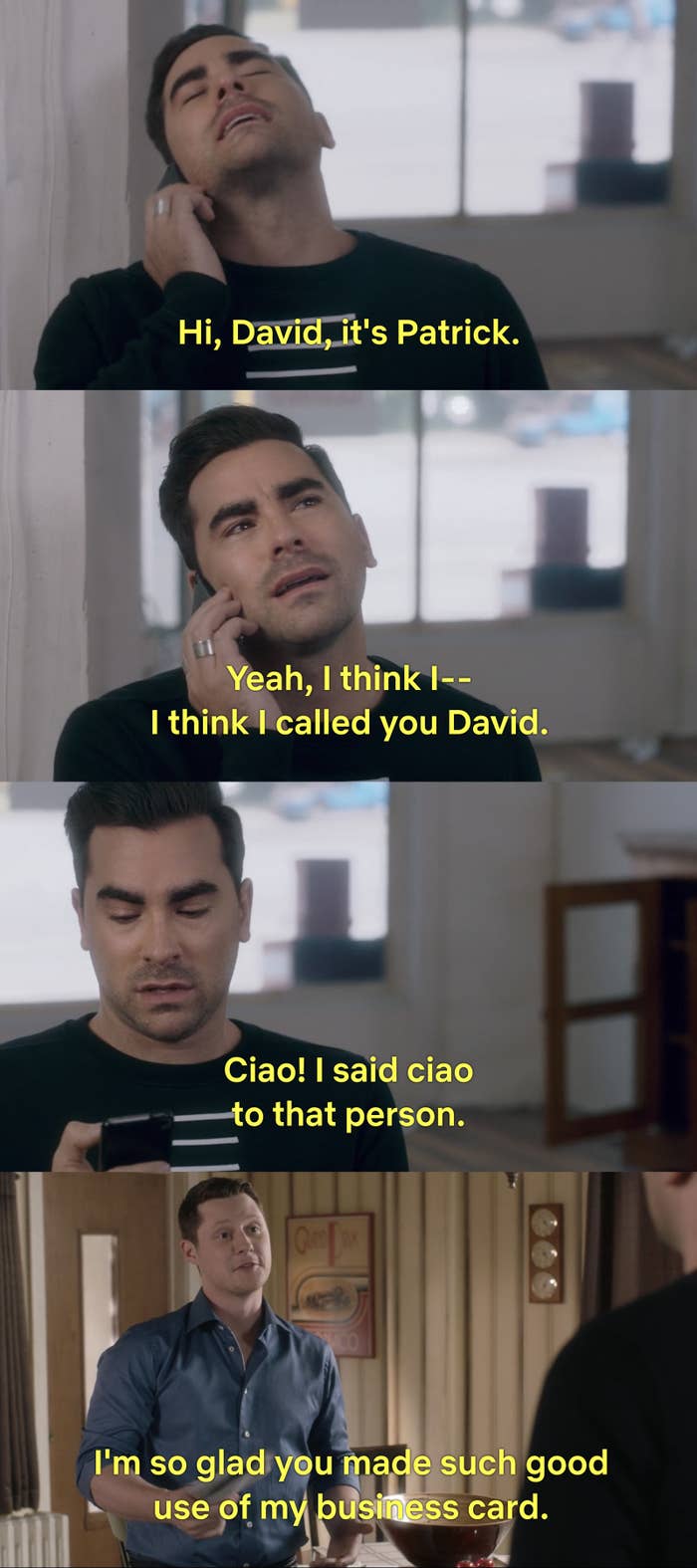 3.
When Patrick framed their store's first receipt for David (hello, personal, sentimental gift that proves he has feelings for you):
4.
And then when they kissed for the first time and melted our hearts into *screams in Moira* PUDDLES:
6.
When David was ranting about his BOYFRIEND'S — yes, he said boyfriend — shoes:
9.
When David effortlessly walked into the store and Patrick called him out for it:
10.
When David gave Patrick half of a hickey: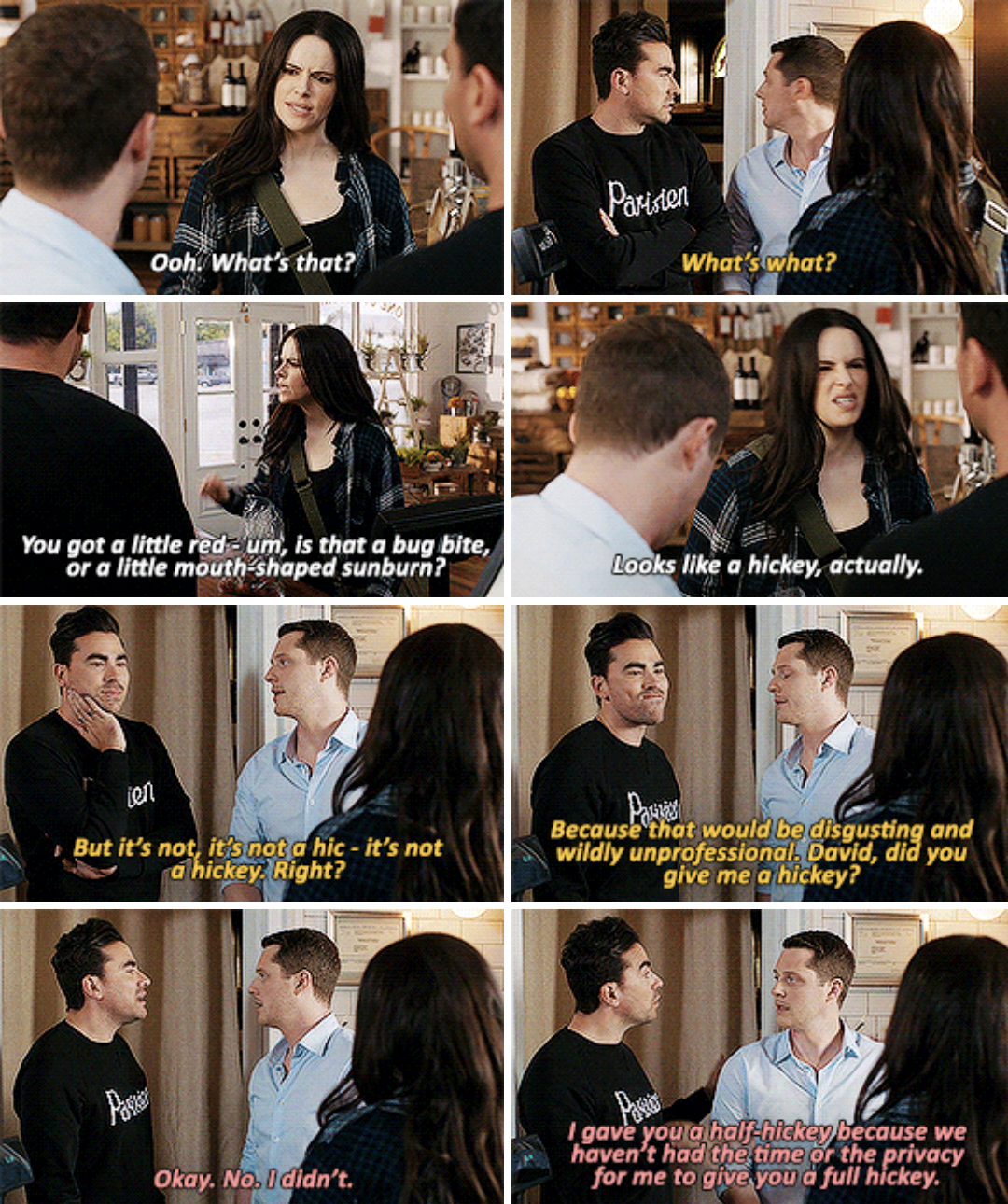 12.
When Patrick told David he loves him, 1) because he does and 2) to make his day more stressful: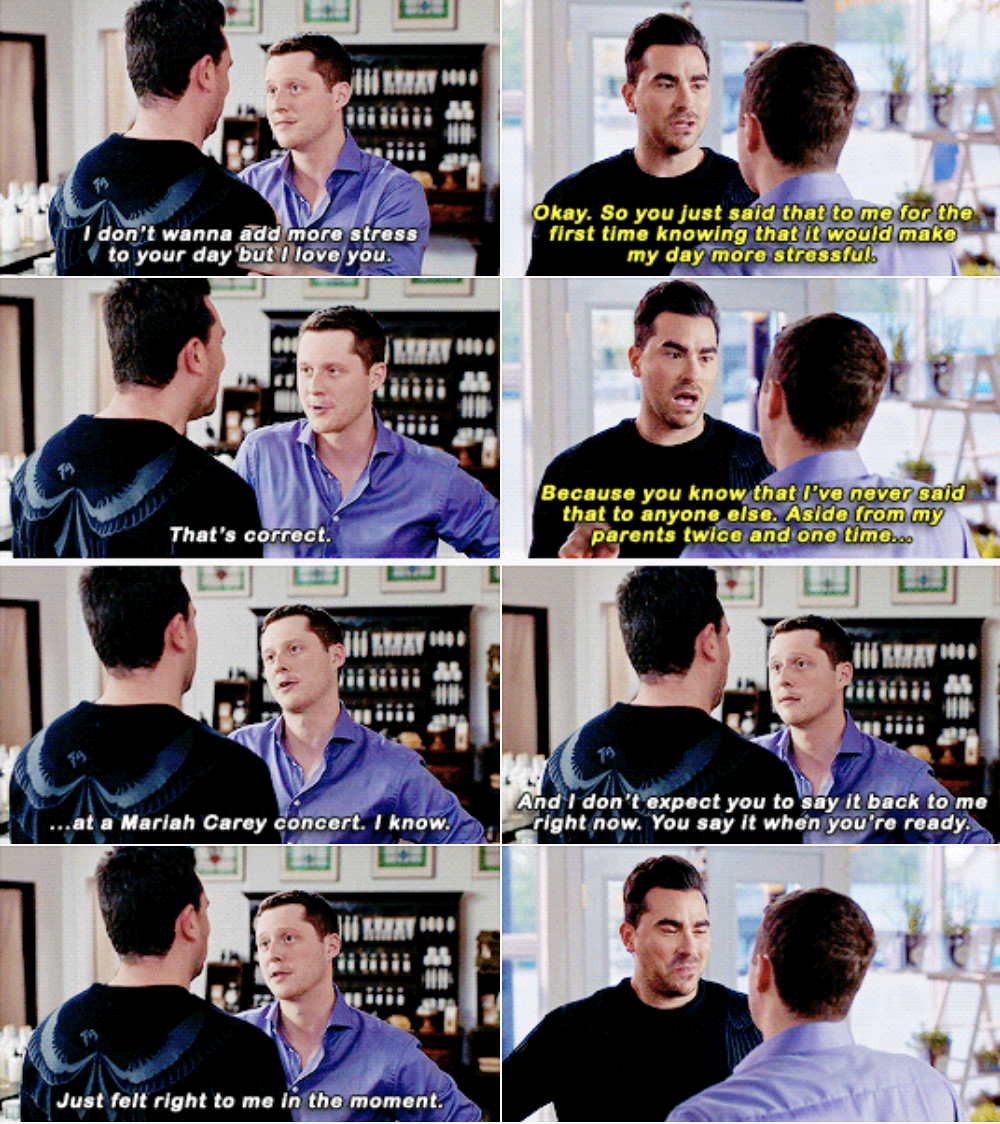 13.
And then when he told David that he's his "Mariah Carey," which, as we all know, is the highest honor: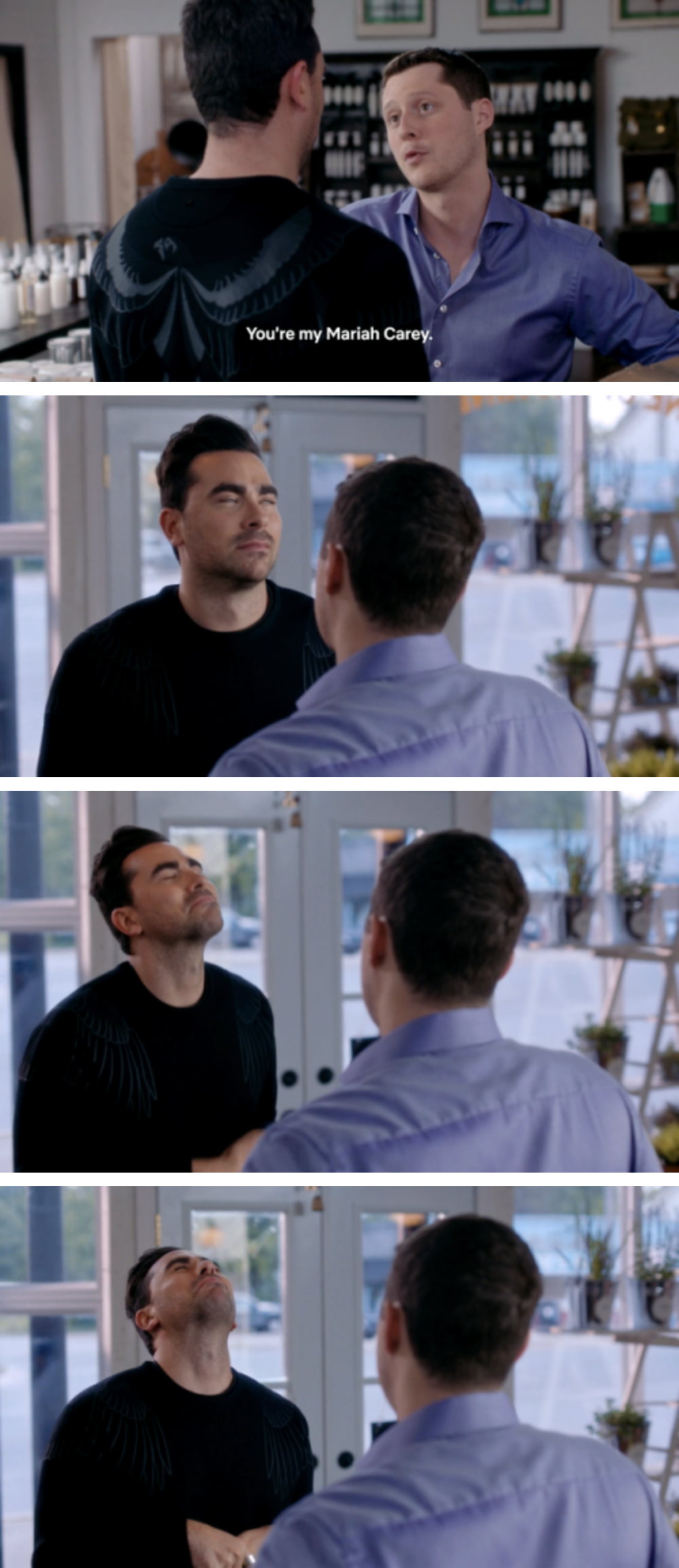 15.
And then right after when David realized he forgot to get his one true love his tea:
16.
When Patrick revealed that he's a "butter-voiced beax" and then serenaded the love of his life:
17.
OK, LIKE I WAS GOING TO BRING UP PATRICK SINGING TINA TURNER'S "SIMPLY THE BEST" WITHOUT LETTING YOU WATCH THE VIDEO:
18.
AND THEN, GUYS, WHEN DAVID SANG IT BACK TO HIM AS HIS OLIVE BRANCH. SORRY ABOUT MY SCREAMING, I JUST LOVE THEIR LOVE SO MUCH: