An Artist Illustrated The "Brooklyn Nine-Nine" Characters And They're So Cool
NINE-NINE!
Thanks to NBC, we don't have to say goodbye to our favorite Brooklyn Nine-Nine characters.
And thanks to Luigi Lucarelli, a Los Angeles character designer, we now know what the cast would look like if they were illustrated drawings!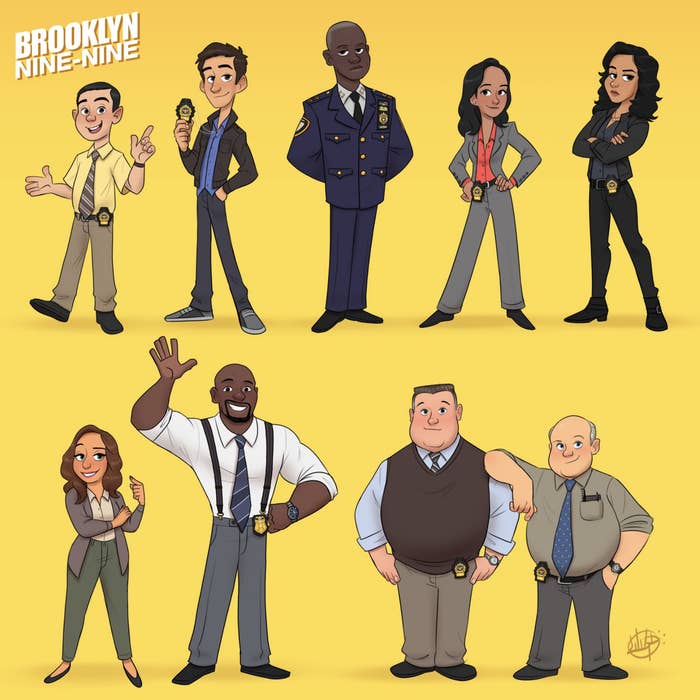 Here's what all of the Brooklyn Nine-Nine characters look like illustrated, side-by-side with the IRL cast:
And, because they can never be apart, Hitchcock and Scully: