1.
Yes, that is Alfonso Cuarón ~directing~ Daniel Radcliffe during the Knight Bus scene in Prisoner of Azkaban.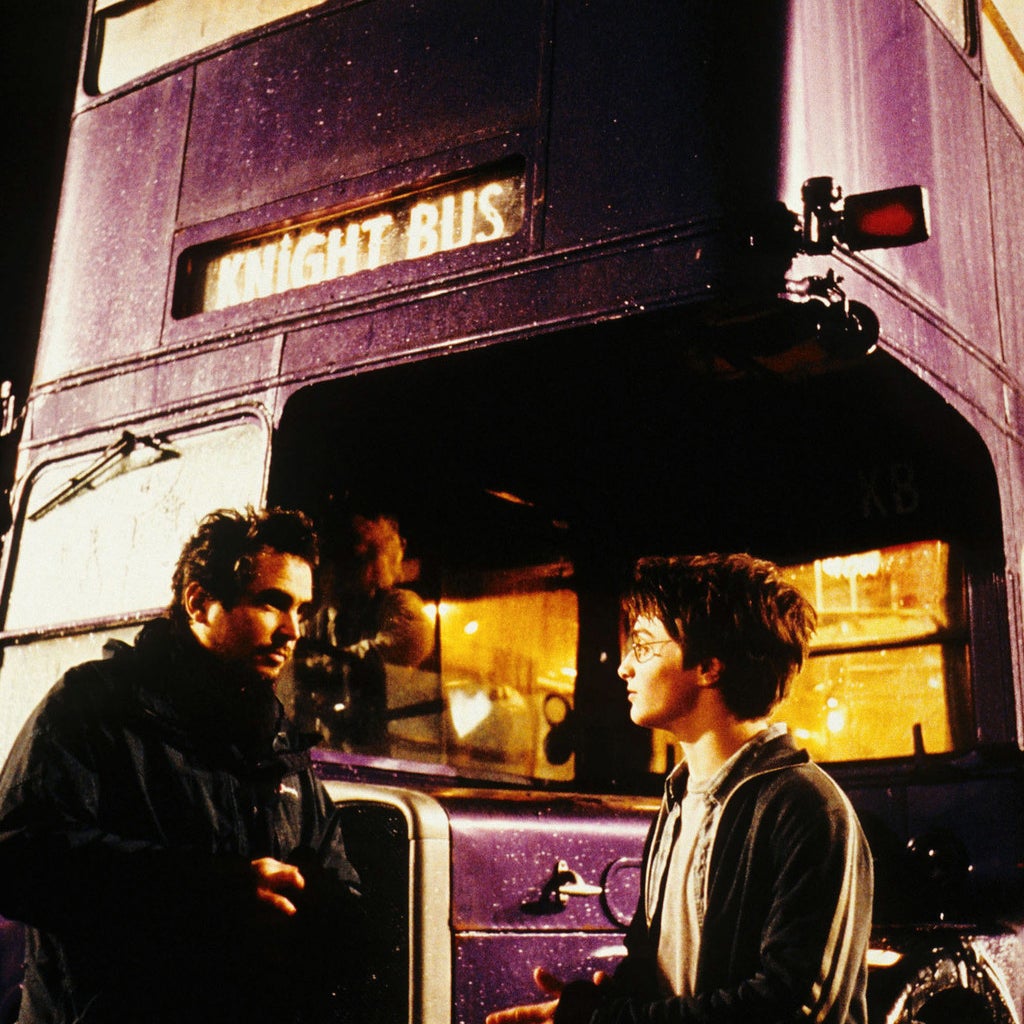 2.
And here's Radcliffe and Dudleykins, aka Harry Melling, getting ready for their fight scene.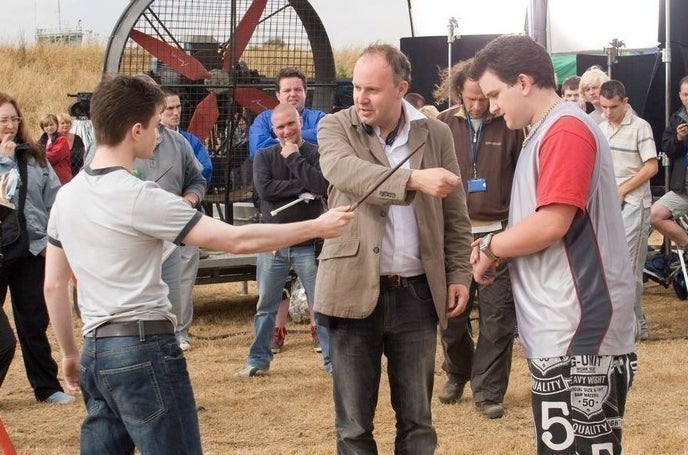 3.
Look at Radcliffe just chillin' at his Ministry of Magic hearing.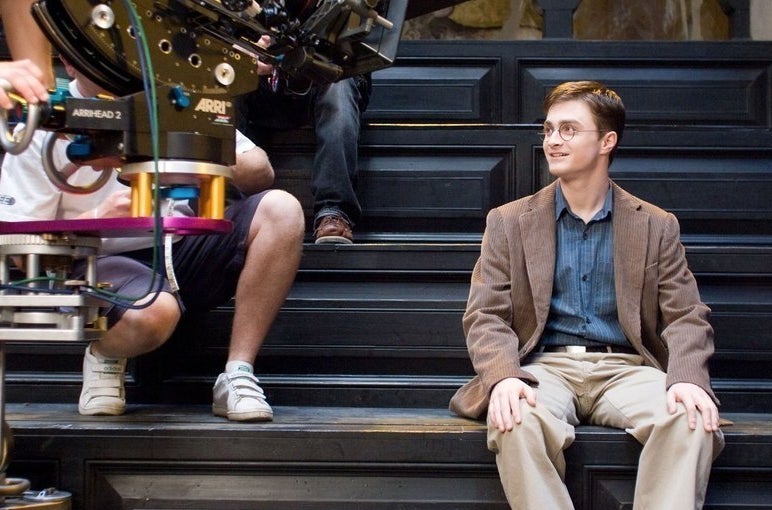 4.
And here's the whole gang getting ready for their Thestral ride.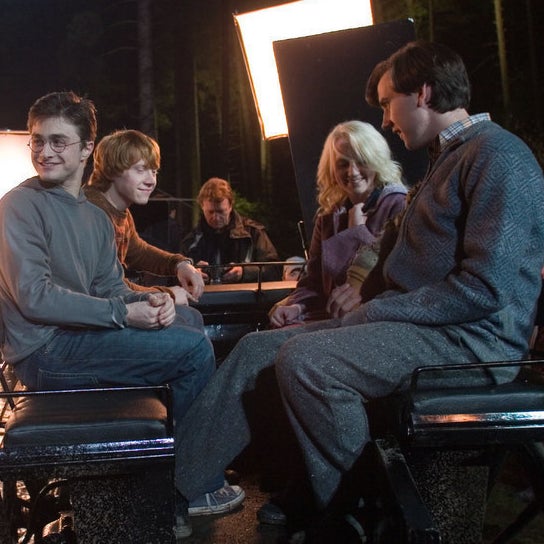 5.
OK, this is cool: Here are doubles for Radcliffe, Rupert Grint, and Emma Watson before a Grawp scene.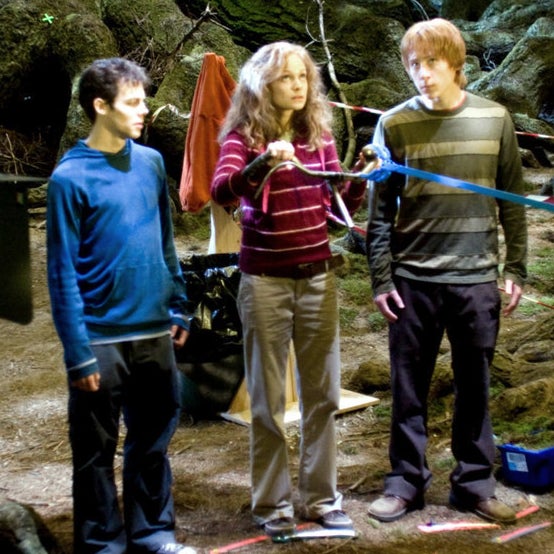 6.
And here's Grint lookin' all casual and cool in the forest.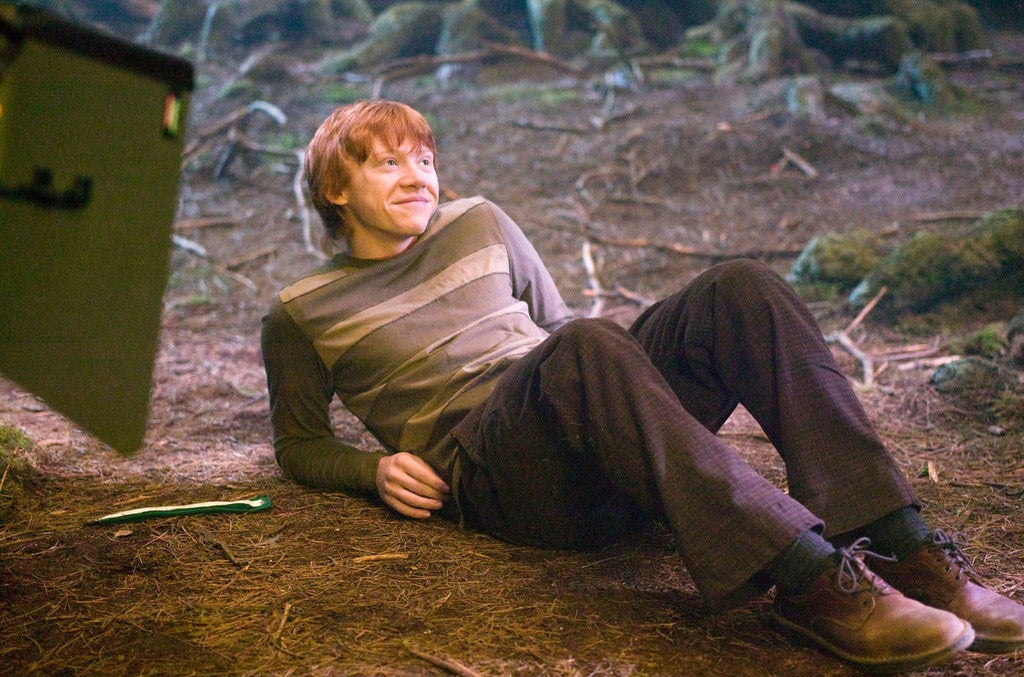 7.
Here's Evanna Lynch getting in a little Thestral petting practice.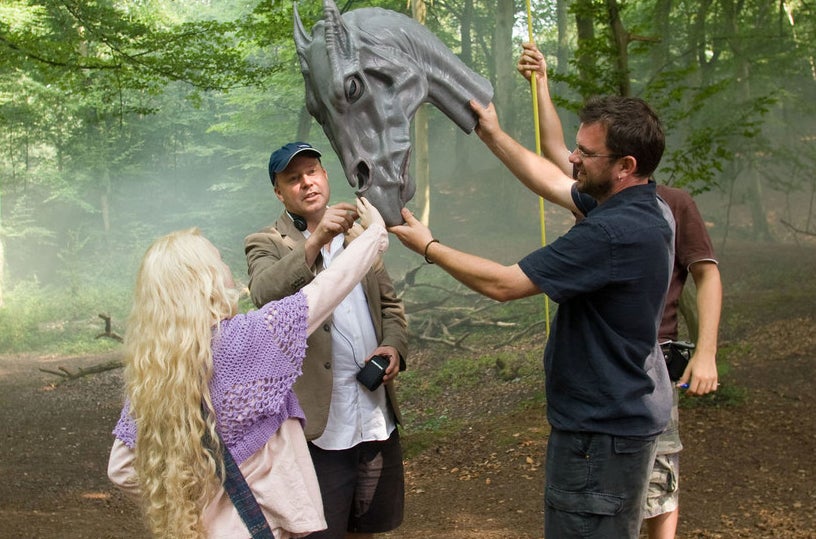 8.
And here's the always amazing Maggie Smith waiting to film ~that~ Trelawney scene.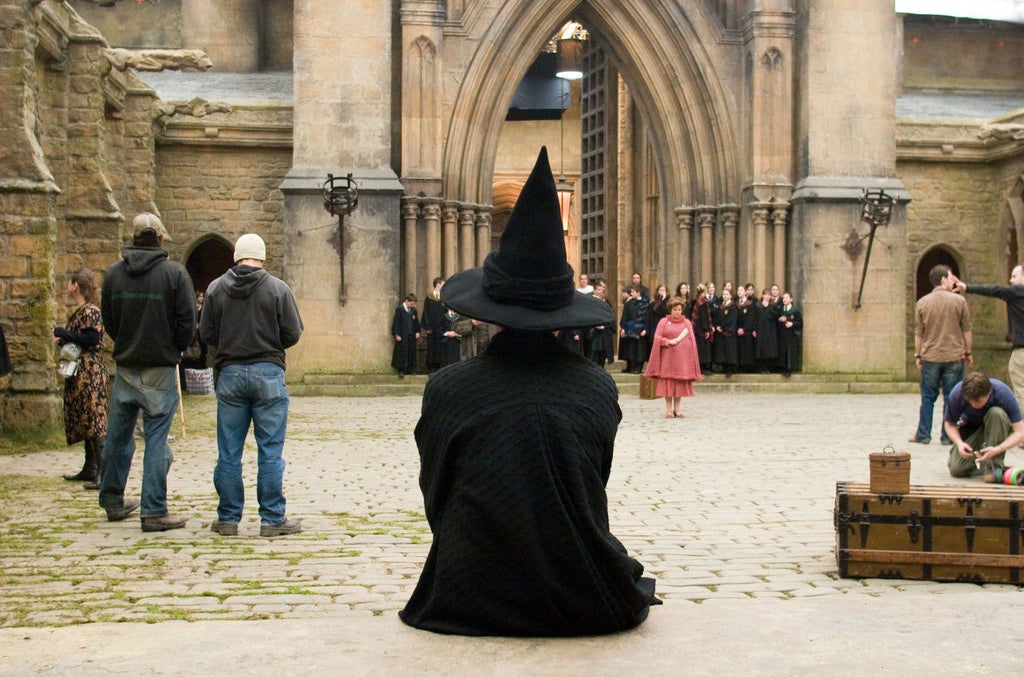 9.
Look at these stand-ins before Radcliffe, Imelda Staunton, and Watson filming their forest scene!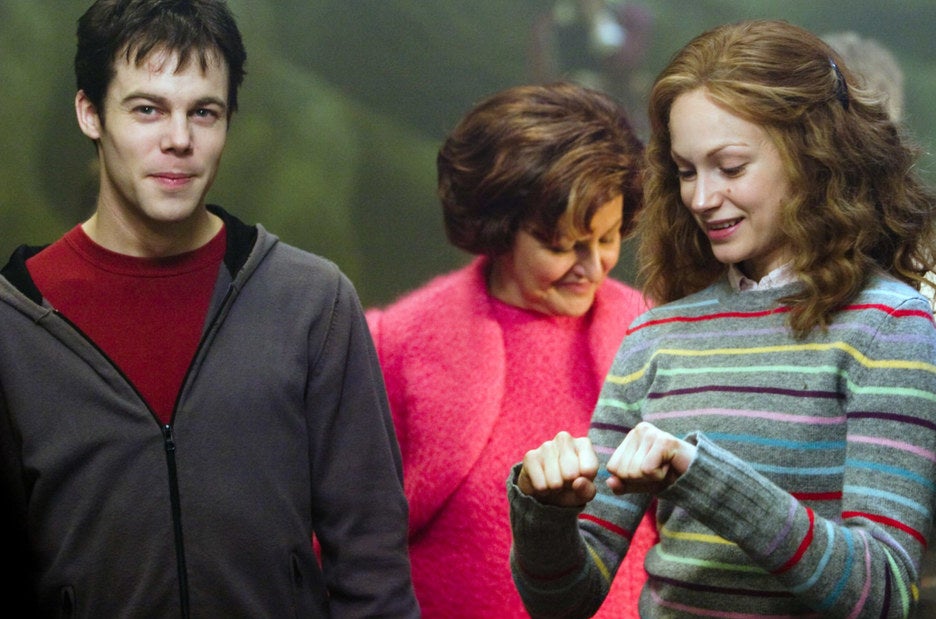 10.
And now one with David Yates directing Staunton and Watson!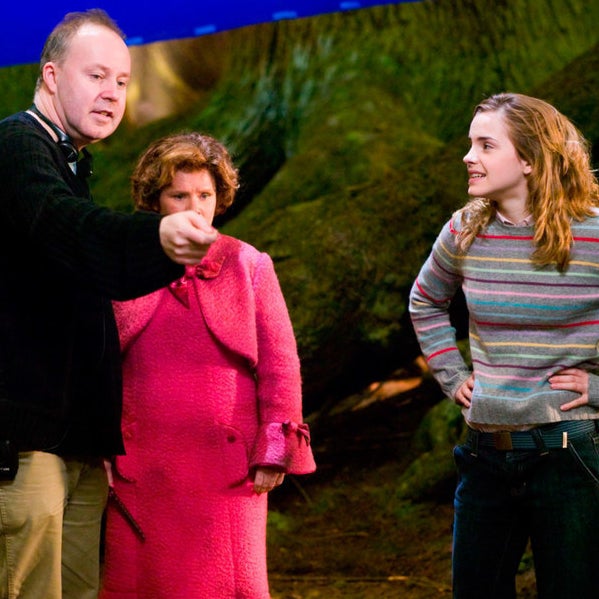 11.
Oh, god. Here's Yates talking to Jason Isaacs and Gary Oldman about the scene I will not mention by name.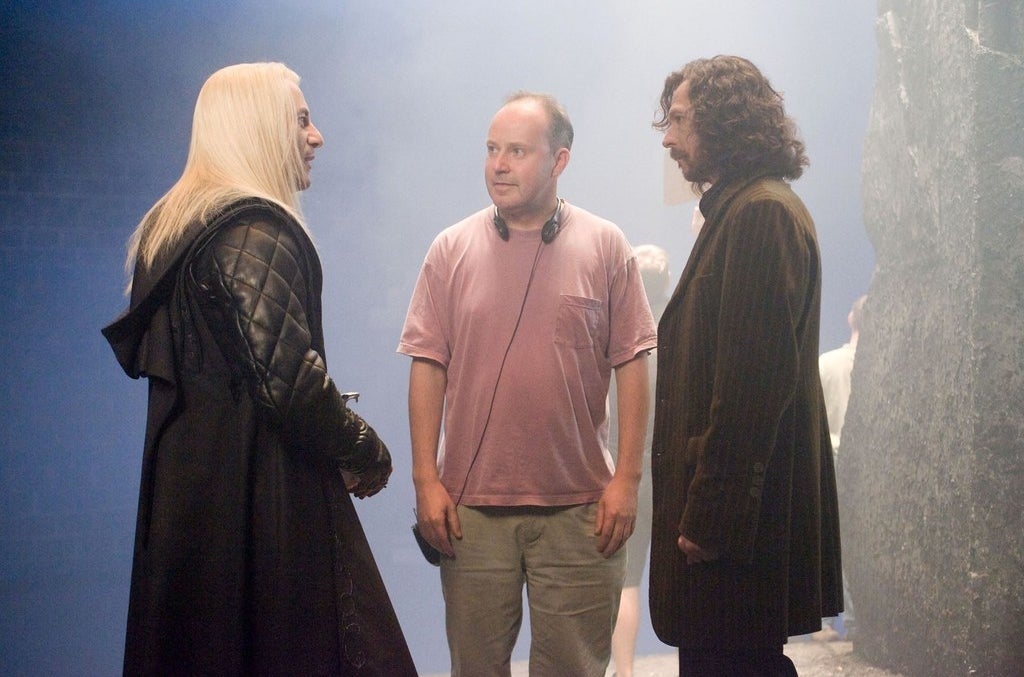 12.
Here's Ralph Fiennes with a bunch of green dots on his face during the Ministry fight scene.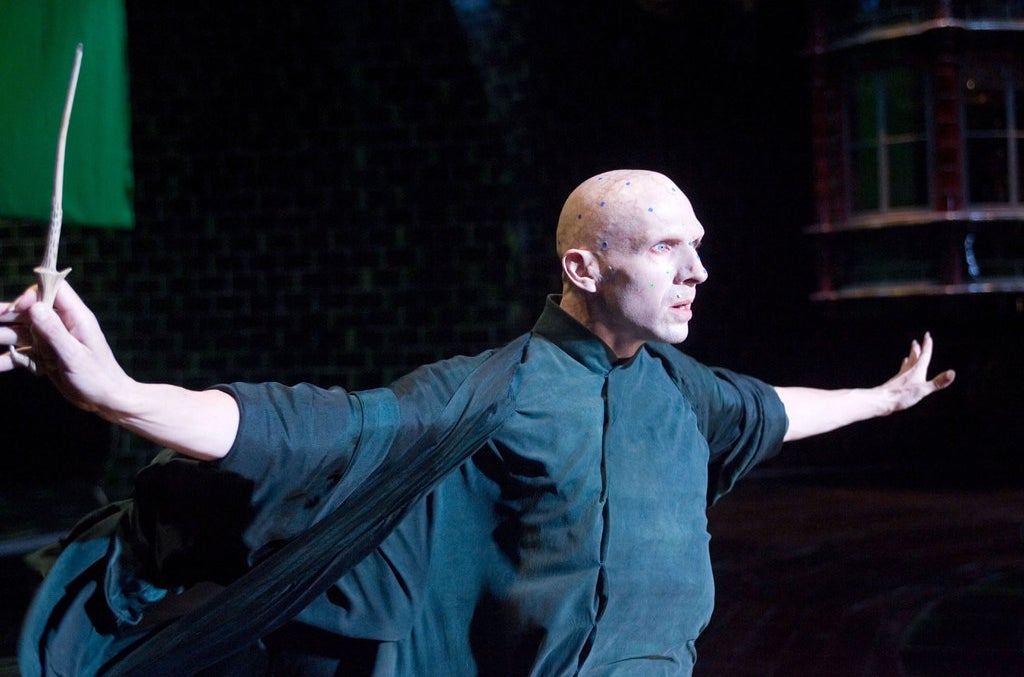 13.
And here he is looking all chummy with Helena Bonham Carter, Michael Gambon, and Radcliffe.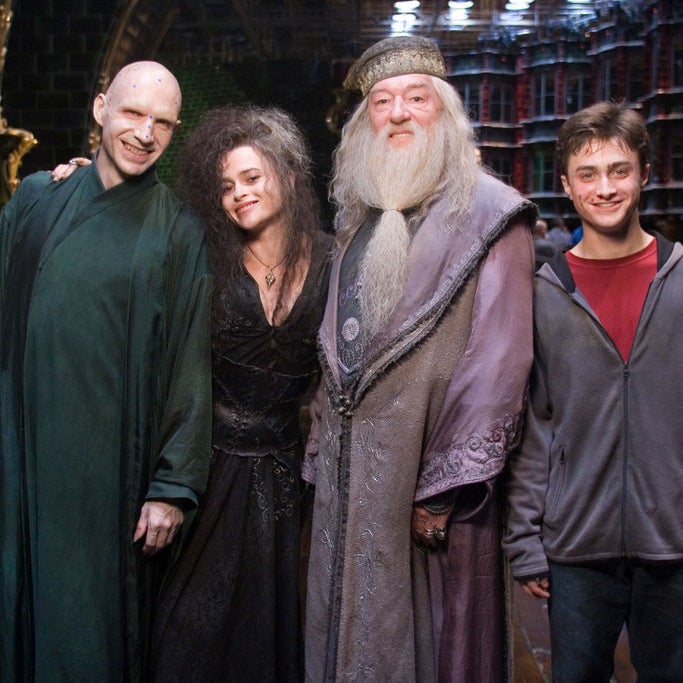 14.
Here's Yates again — this time directing Helen McCrory and Alan Rickman during the unbreakable vow scene.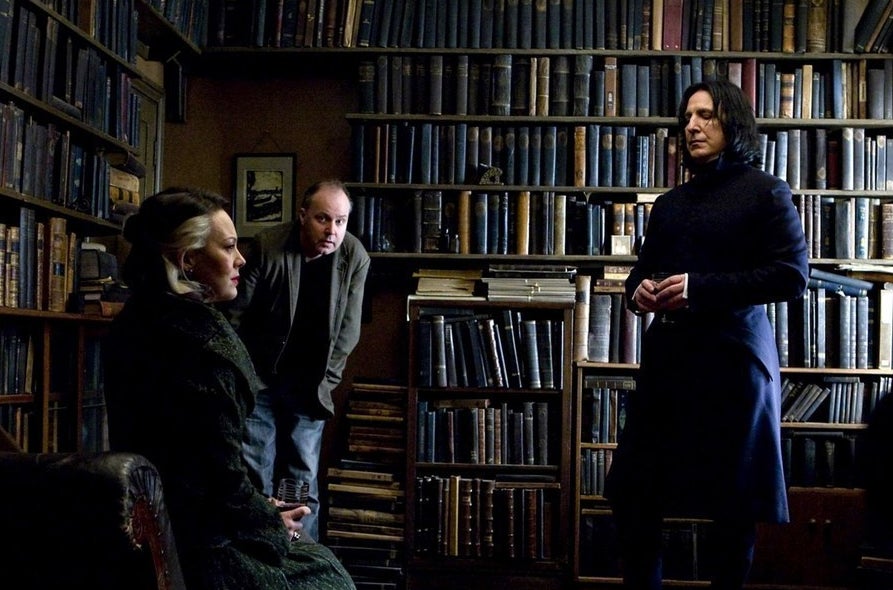 15.
And here he is before the feast in The Half-Blood Prince.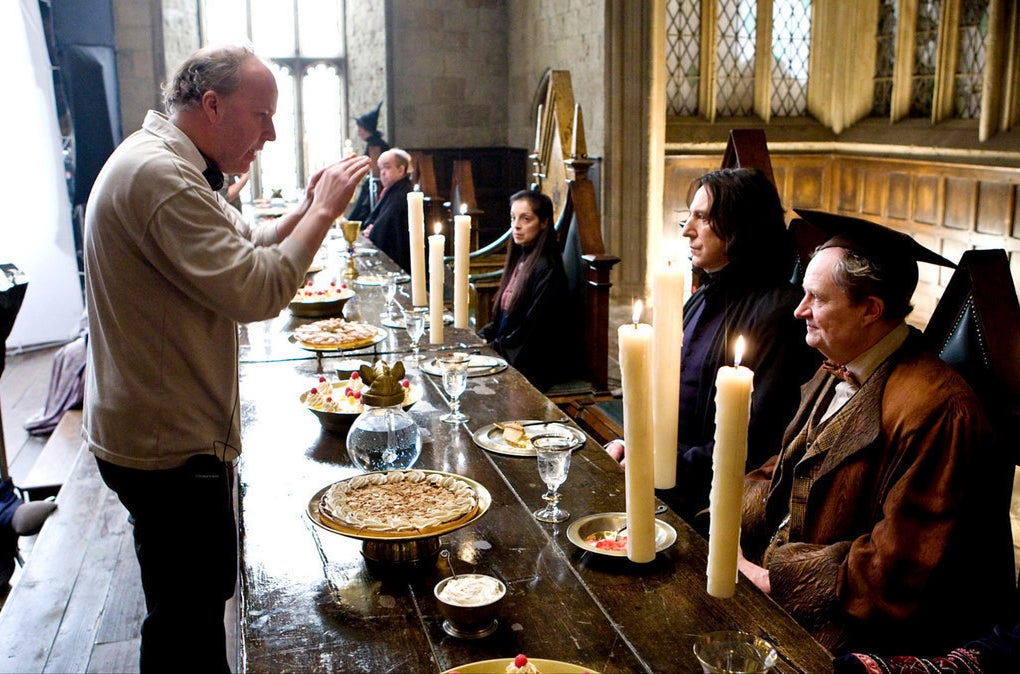 16.
Check out Bonnie Wright and Radcliffe filming that Burrow scene.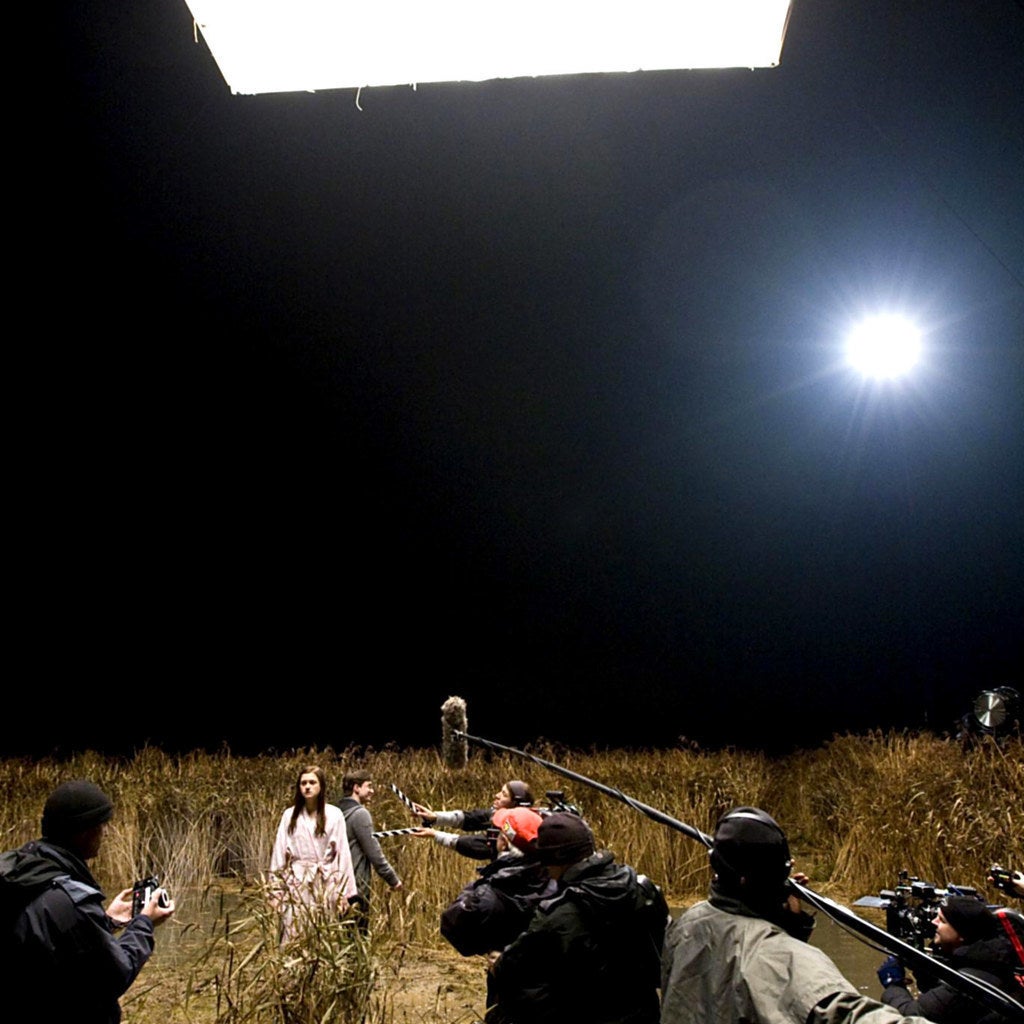 17.
Oh, boy. And here's Tom Felton filming the Sectumsempra scene.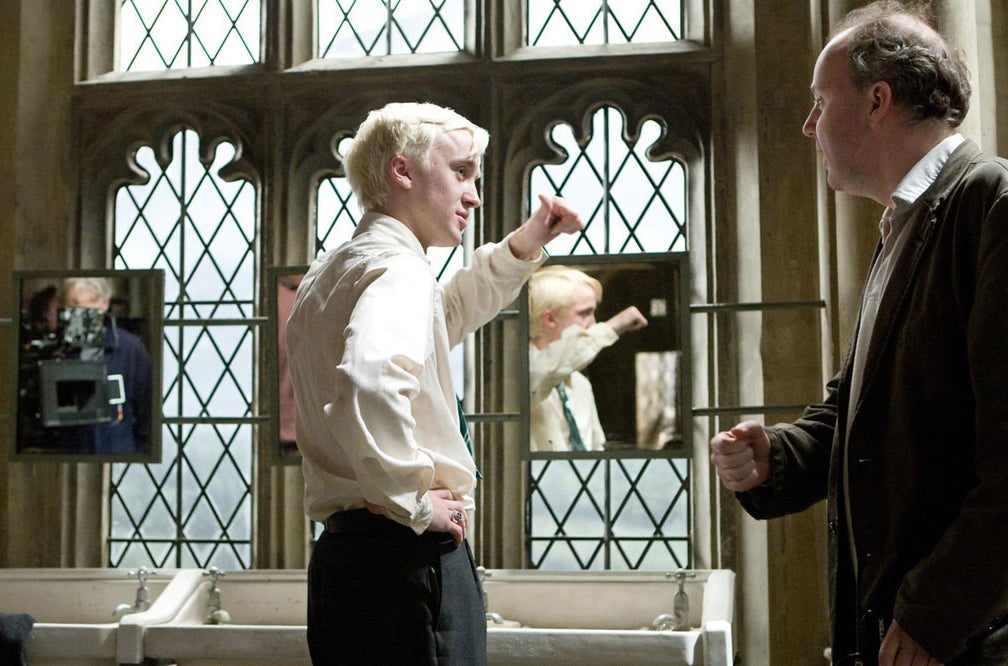 18.
Ah, here's Lavender, aka Jessie Cave, laughing with Wright and Grint in the Hospital Wing.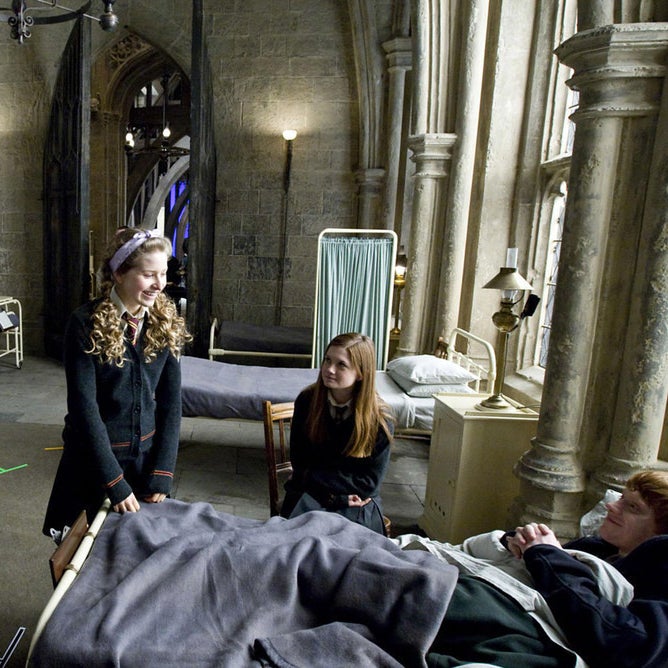 19.
And here's Jim Broadbent and Radcliffe on a really cool greenhouse set.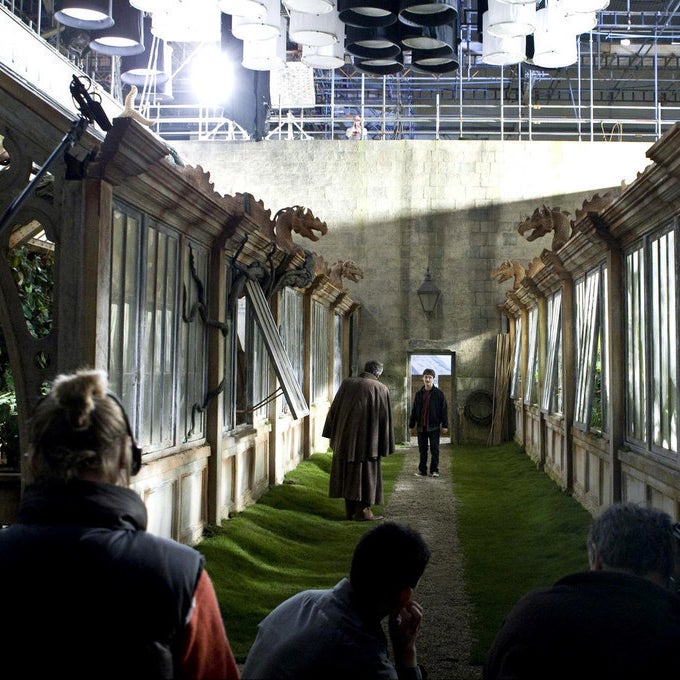 20.
Here's Gambon getting ready for his Astronomy Tower scene.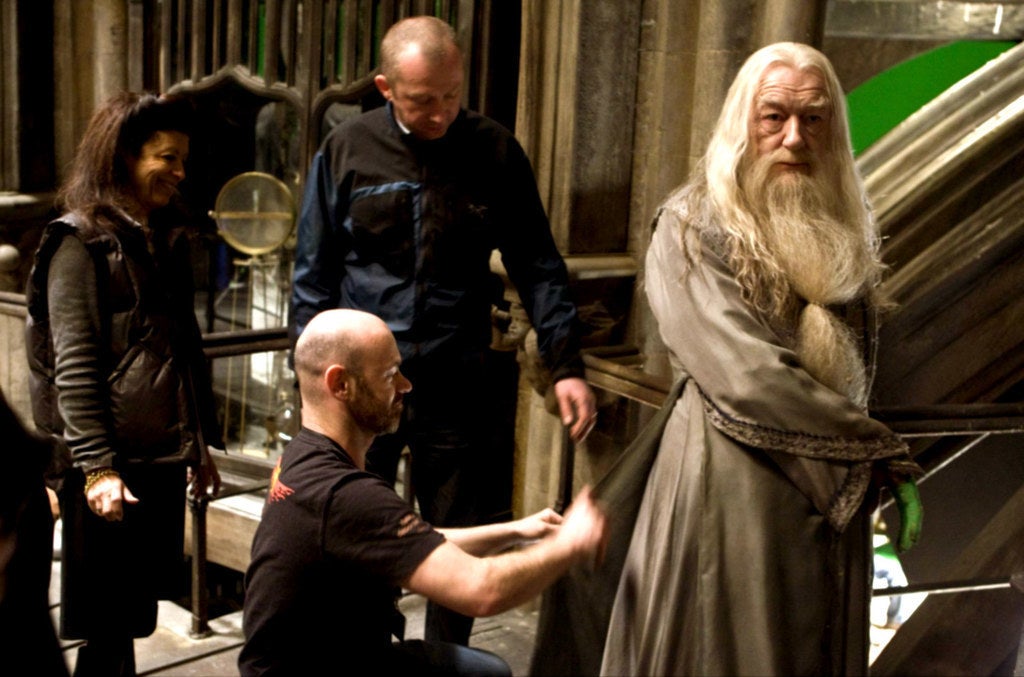 21.
And here he is again with Radcliffe during the filming of the cave scene.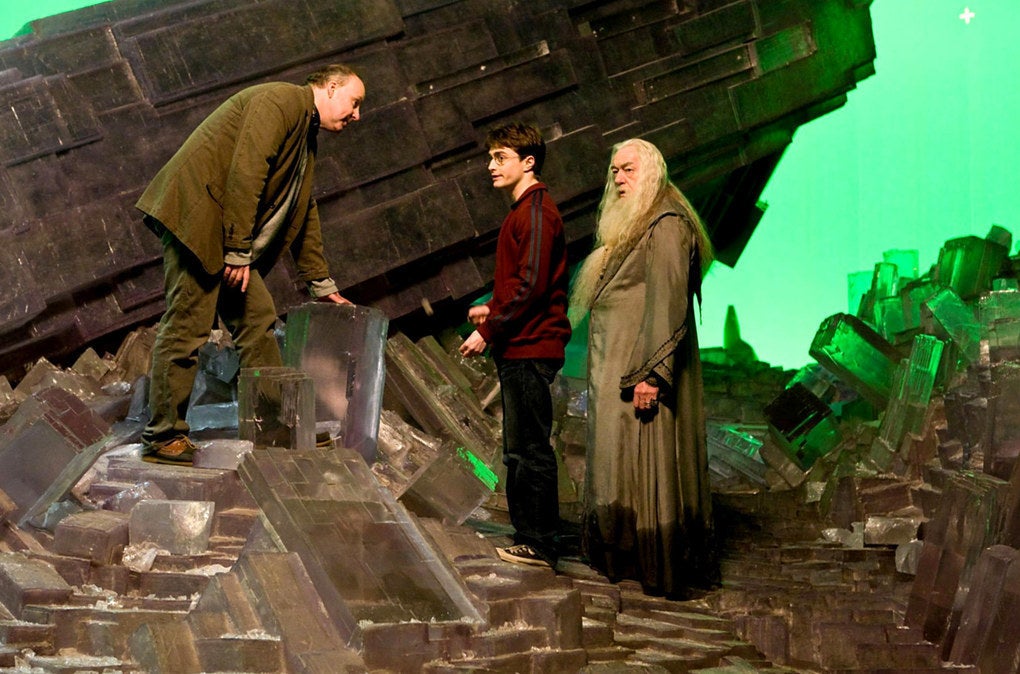 22.
And finally, here's baby Radcliffe during the filming of the start of his Hogwarts journey.