Bravo / E! / CBS / ABC

Via Discovery Channel

Via CBS

Via NBC

Via The CW

Via FOX

Via Bravo

Via MTV

Via ABC

Via ABC

Via ABC

Via Oxygen

Via ABC Family

Via Bravo

Via Bravo

Via A&E

Via CBS

Via VH1

Via Bravo

Via Bravo

Via WE tv

Via TLC

Breaking Amish: Return to Amish

Via Lifetime

Via TLC

Via Food Network

Via MTV

Via NBC

Via MTV

Via Lifetime

Via Food Network

Via USA Network

Via E!

Christina Milian Turned Up

Via Food Network

Via Lifetime

Via ABC

Via VH1

Via Discovery Channel

Via Food Network

Diners, Drive-ins & Dives

Via A&E

Via Bravo

Via A&E

Via Syfy

Via HGTV

Via HGTV

Via Food Network

Via Esquire

Via PBS

The Great British Baking Show

Via ABC

The Great Holiday Baking Show

Via Food Network

Via TLC

Via FOX

Via A&E

Via HGTV

Via E!

Via E!

Via Spike

Via NBC

Via Lifetime

The Jacksons: Next Generation

Via TLC

Jill and Jessa: Counting On

Via TLC

Via E!

Keeping Up With the Kardashians

Via WE tv

Via TBS

Via A&E

Via Bravo

Via TLC

Leah Remini: It's All Relative

Via TLC

Via TLC

Via Lifetime

Via Lifetime

Via Lifetime

Little Women: Terra's Little Family

Via TLC

Via VH1

Via VH1

Love & Hip Hop: Hollywood

Via Big Coat Productions

Via TLC

Via Bravo

Via WE tv

Via A&E

Via Bravo

Via FOX

Via FOX

Via WE tv

Via Bravo

Million Dollar Listing Los Angeles

Via Bravo

Million Dollar Listing New York

Via Bravo

Million Dollar Listing San Francisco

Via ABC Family

Via TLC

My Big Fat American Gypsy Wedding

Via TLC

Via CMT

Via TLC

Via Discovery Channel

Via Discovery Channel

Via TLC

Via CMT

Via The CW

Via Animal Planet

Via Oxygen

The Prancing Elites Project

Via Lifetime

Via Lifetime

Via Lifetime

Via HGTV

The Real Housewives of Atlanta

Via Bravo

The Real Housewives of Beverly Hills

Via Bravo

The Real Housewives of Cheshire

Via Bravo

The Real Housewives of Melbourne

Via Bravo

The Real Housewives of New York City

Via Bravo

The Real Housewives of Orange County

Via E!

Rich Kids of Beverly Hills

Via LogoTV

Via TLC

Via TLC

Say Yes to the Dress: Atlanta

Via Bravo

Via Bravo

Via ABC

Via TLC

Via Oxygen

Via FOX

So You Think You Can Dance

Via Bravo

Via Oxygen

Via TLC

Via TLC

Via CBS

Via History Channel

Via WE tv

Via VH1

T.I. & Tiny: The Family Hustle

Via MTV

Via MTV

Via Bravo

Via E!

Via Bravo

Via NBC

Via A&E

Via TLC

Via Animal Planet

Via TLC

Who Do You Think You Are?

Via National Geographic Channel

Via TLC

Via SyFy

Via Food Network

Via USA

Via TLC

Via TLC

Via TLC
Find Out How Big Of A Reality TV Fan You Were In 2015
Wow. You deserve a serious round of applause for not being completely sucked into the dark hole that is reality TV.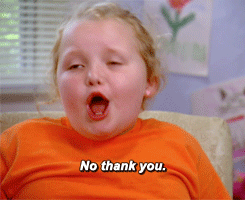 Not too shabby. You watch a solid amount of reality TV. No, you don't spend all of your nights watching people you don't know fight, but you spend a lot of your nights doing that.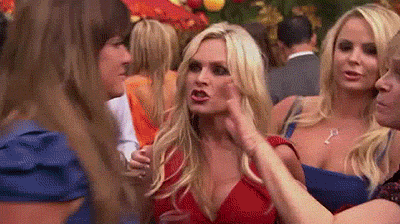 You. Are. A. Reality. TV. Beast. You know who hates who on every show and, yes, you probably also know who's going home on Chopped before they do.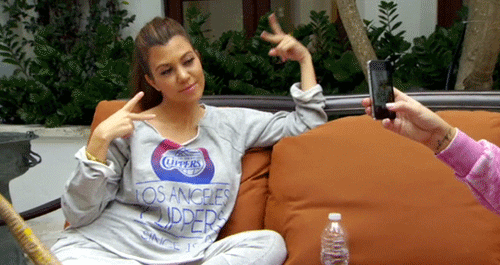 OK, wow, that's impressive. You basically live and breathe reality TV. Because, let's be honest, if you watch 50+ of these shows, you're a full-on reality TV addict. Wear your crown with pride.