So you've probably heard of Kegels — the exercise for your genitals. Experts have been suggesting Kegels to women basically forever. And there are lots of products to help you do them properly.
Obviously you can do them without products. Hell, you could be doing them right now. Look at you go!
But since you can't really check your form in a mirror, the closest alternative would be to tighten these muscles around your finger to see if you're actually squeezing the right ones. So products like kGoal, KegelSmart, and Intensity have been popping up to help you train those muscles while rewarding you with vibrations. Win win.
And now there's a Kegel trainer for dudes!
Yep, men have pelvic floor muscles too, and strengthening them can also help with sexual performance and bladder control.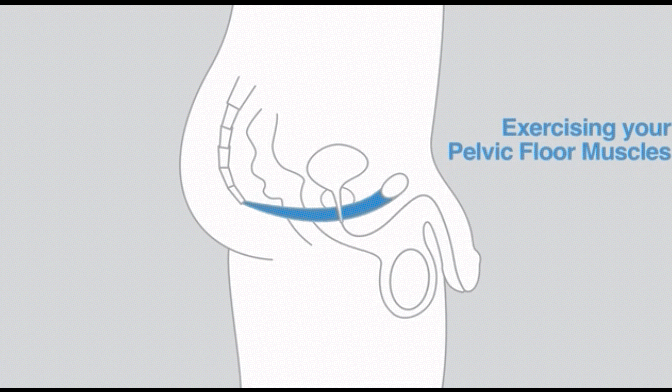 kGoal Boost is like a mini bike seat that you sit on (fully clothed) to do your Kegels. That little seat is attached to an app that tracks your progress and gives you workouts. And you can even play games with your perineum.
The games currently in the prototype are single-input games that only require one control (so something like Flappy Bird, for example).
"Men aren't as aware of why Kegel exercise can benefit them," says Krieger. "We get really frustrated that it is a taboo topic for men."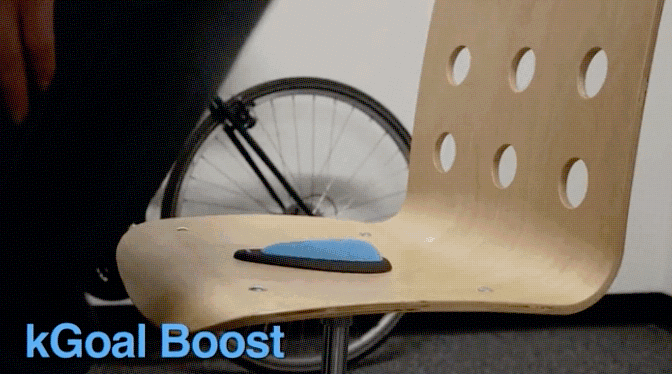 If they reach their goal, the product should be available to order next summer.