As you may know, Disney loves adding little easter eggs in all their movies, and Encanto is no exception: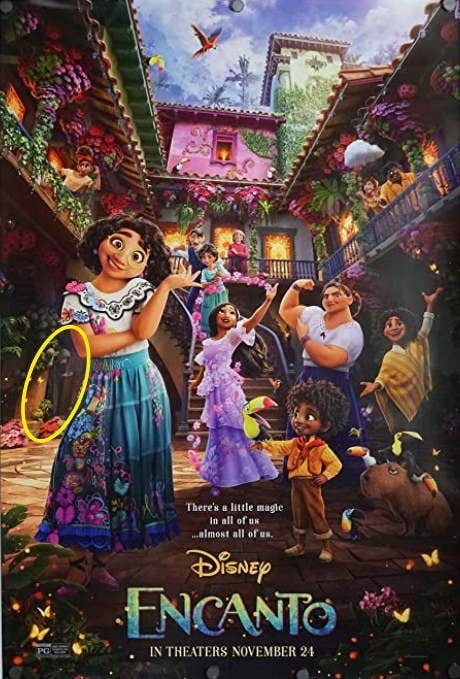 While there are many details you've probably already seen, I wanted to point out the tiniest one that you likely missed.
Throughout the movie, butterflies are incredibly symbolic for the Madrigal family.
You can spot them everywhere, including Mirabel's room: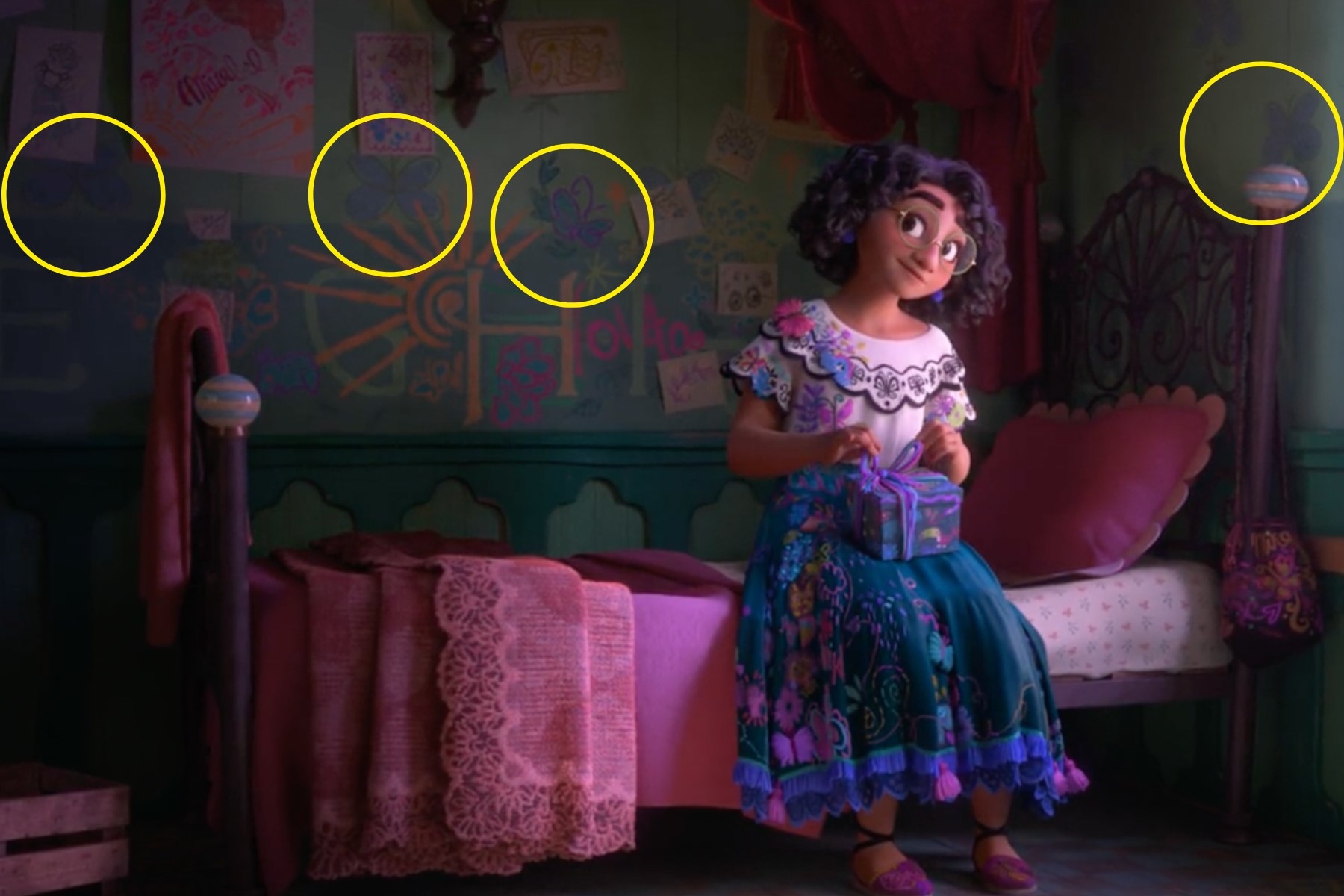 In Mirabel's shirt collars, here: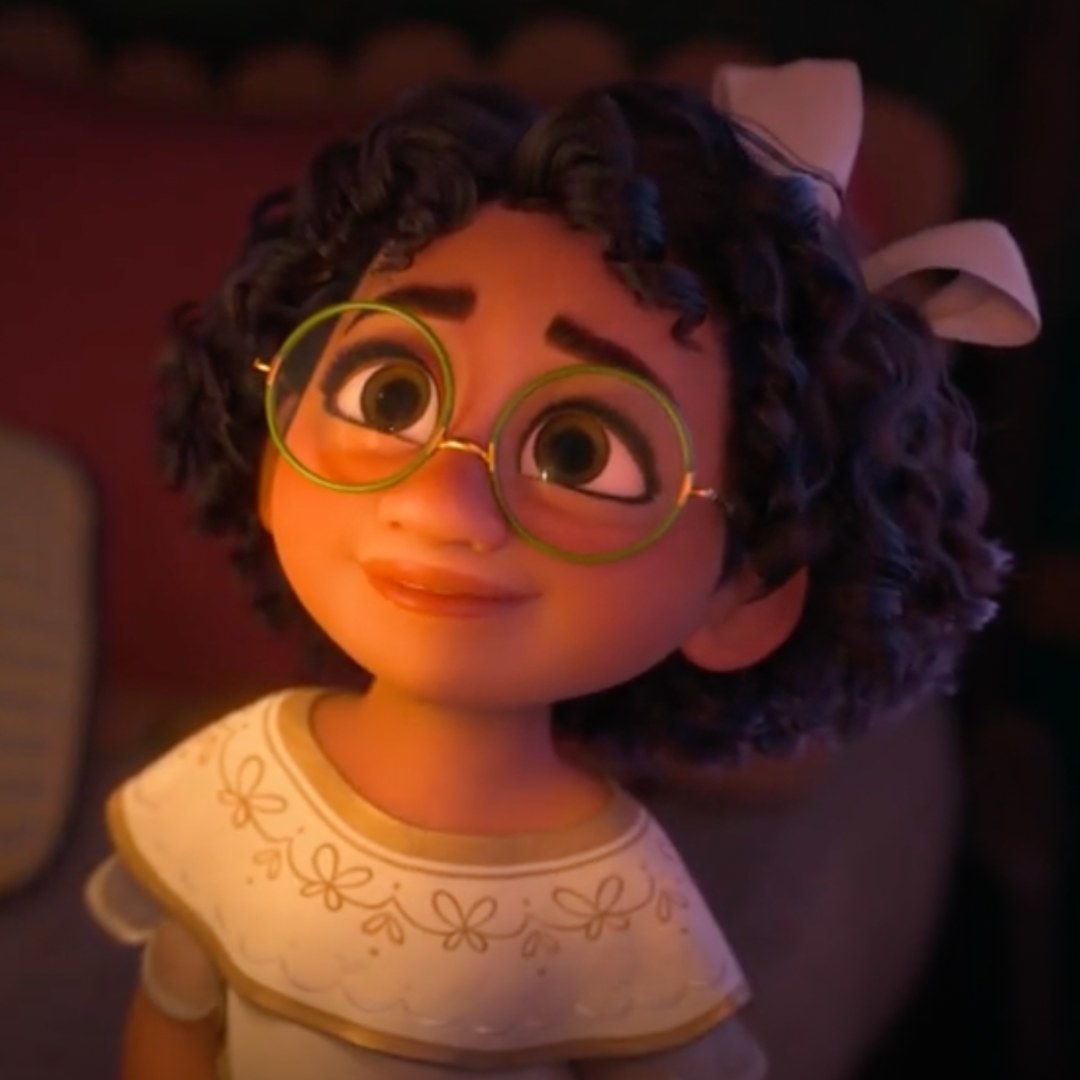 and here: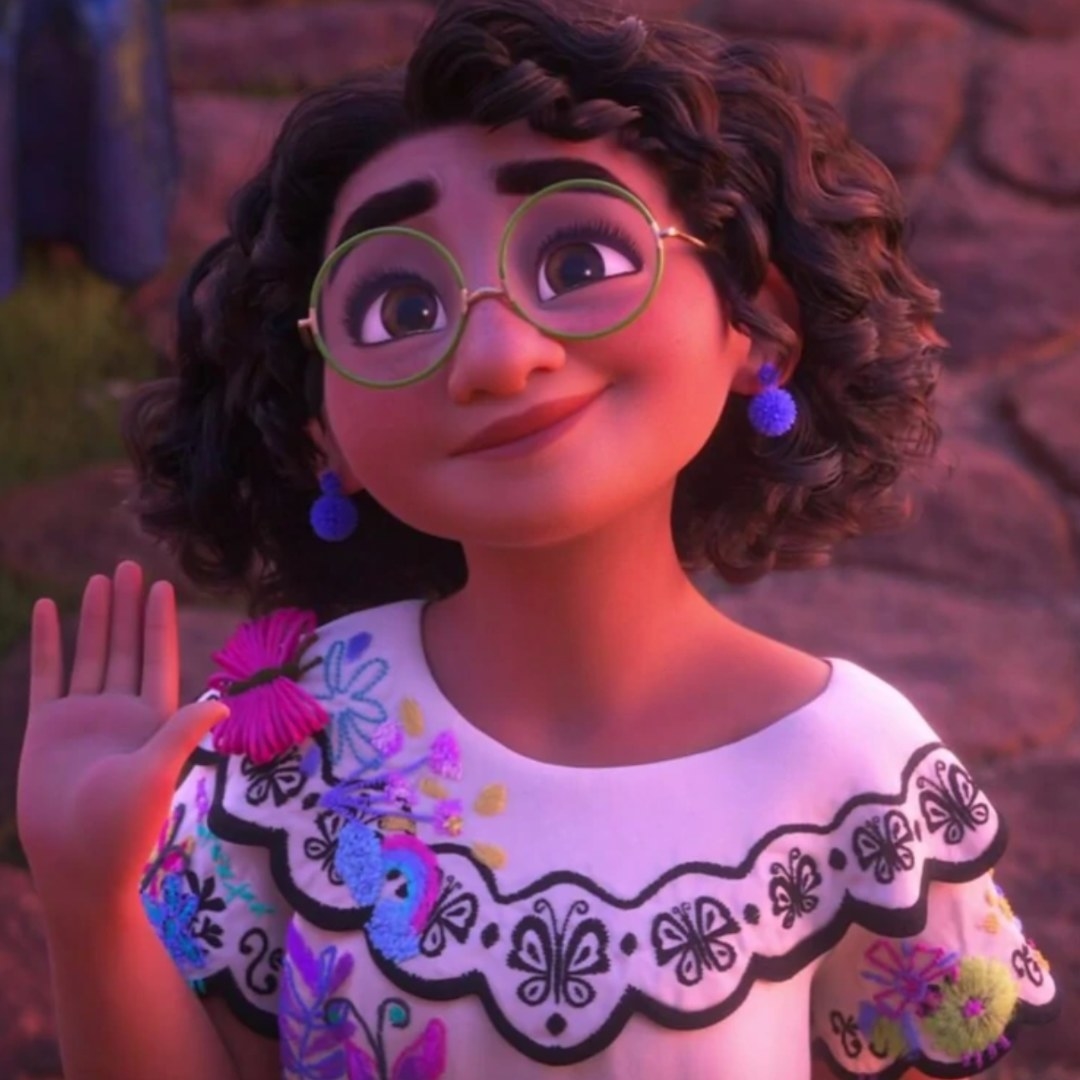 On the Casita's walls: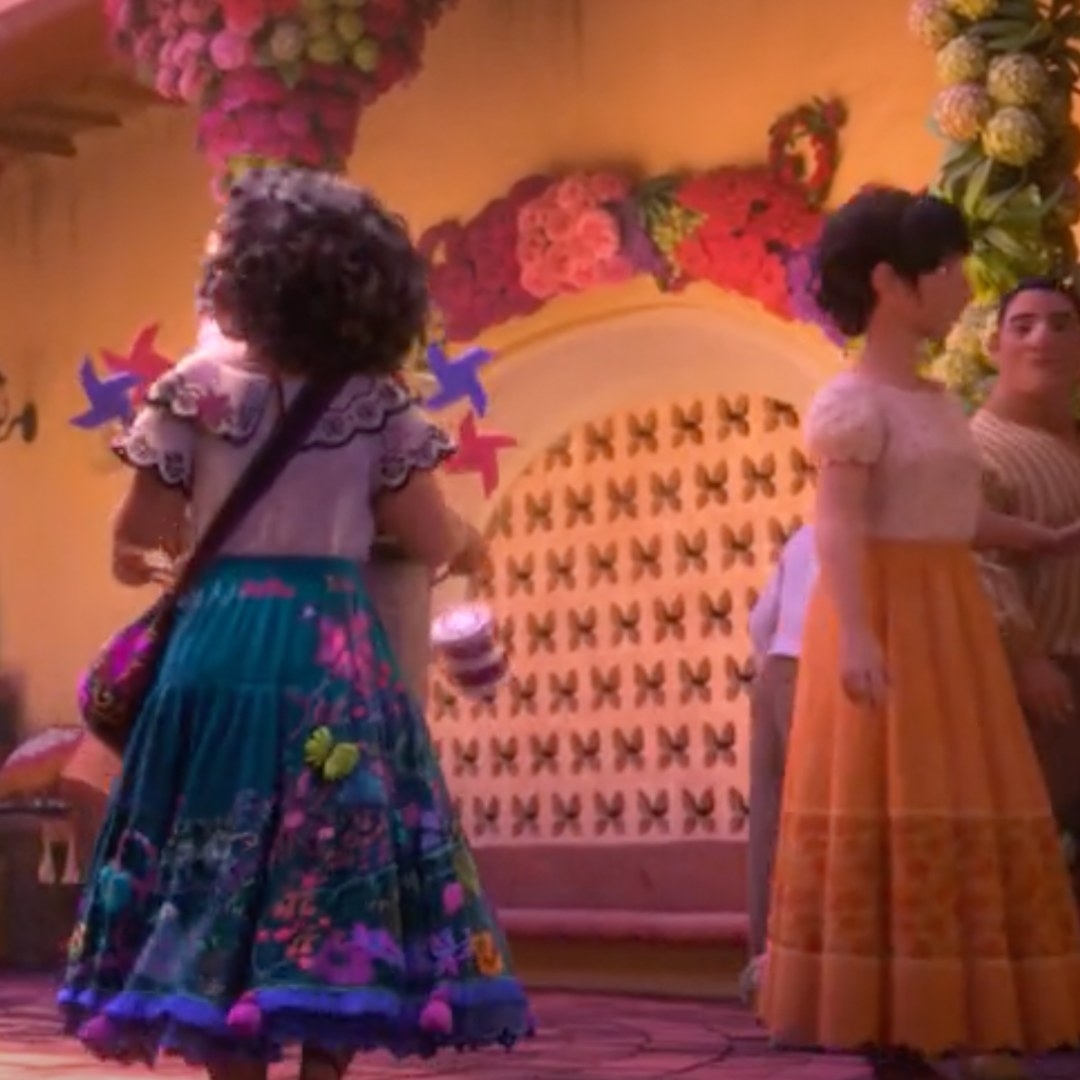 and on the family's Miracle Candle: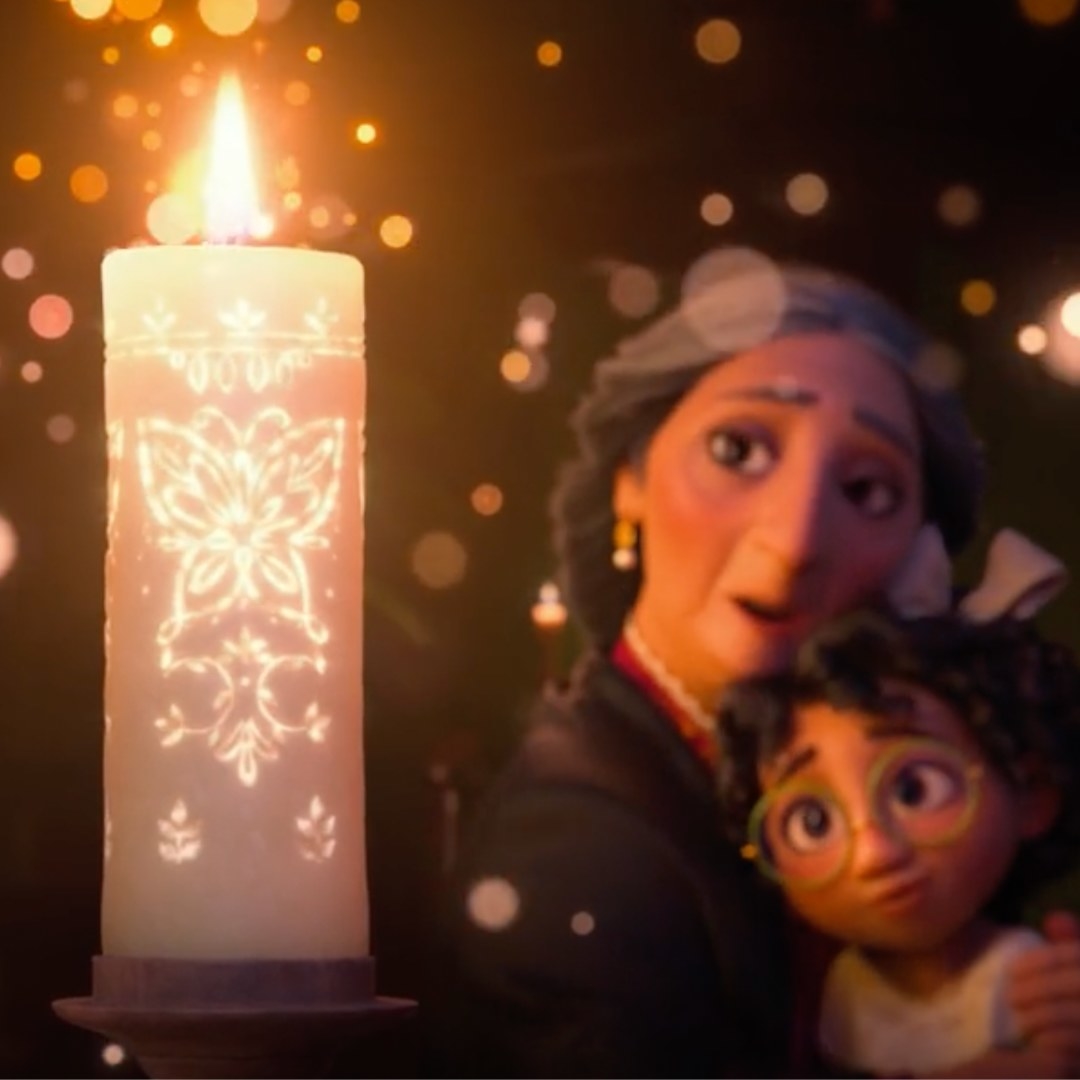 They are also present in two of the most important moments in the film.
Most notably here, when Abuela Alma and Mirabel reconcile: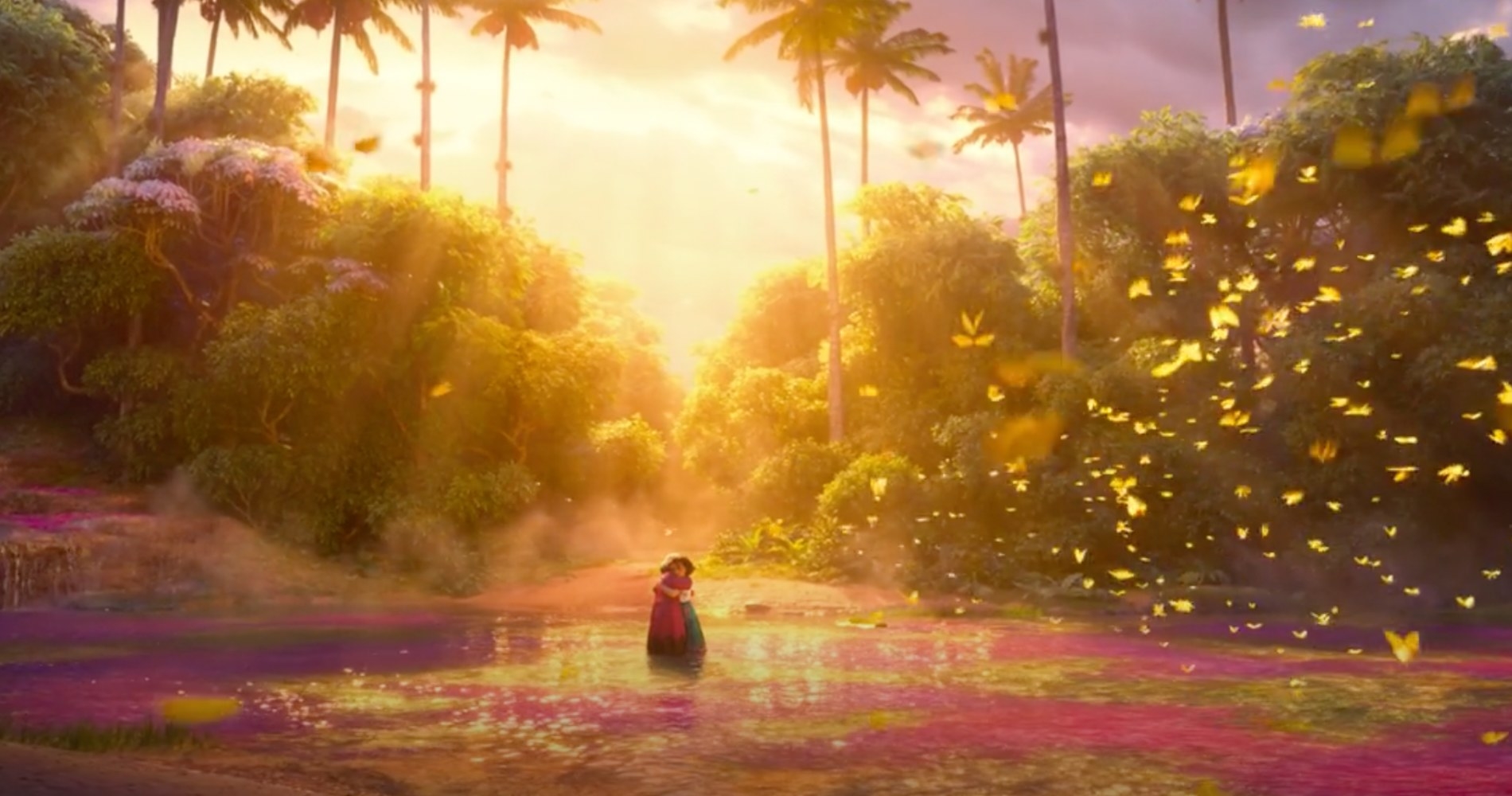 And, in a place where they're often overlooked, during the first moments Abuela Alma and Abuelo Pedro meet: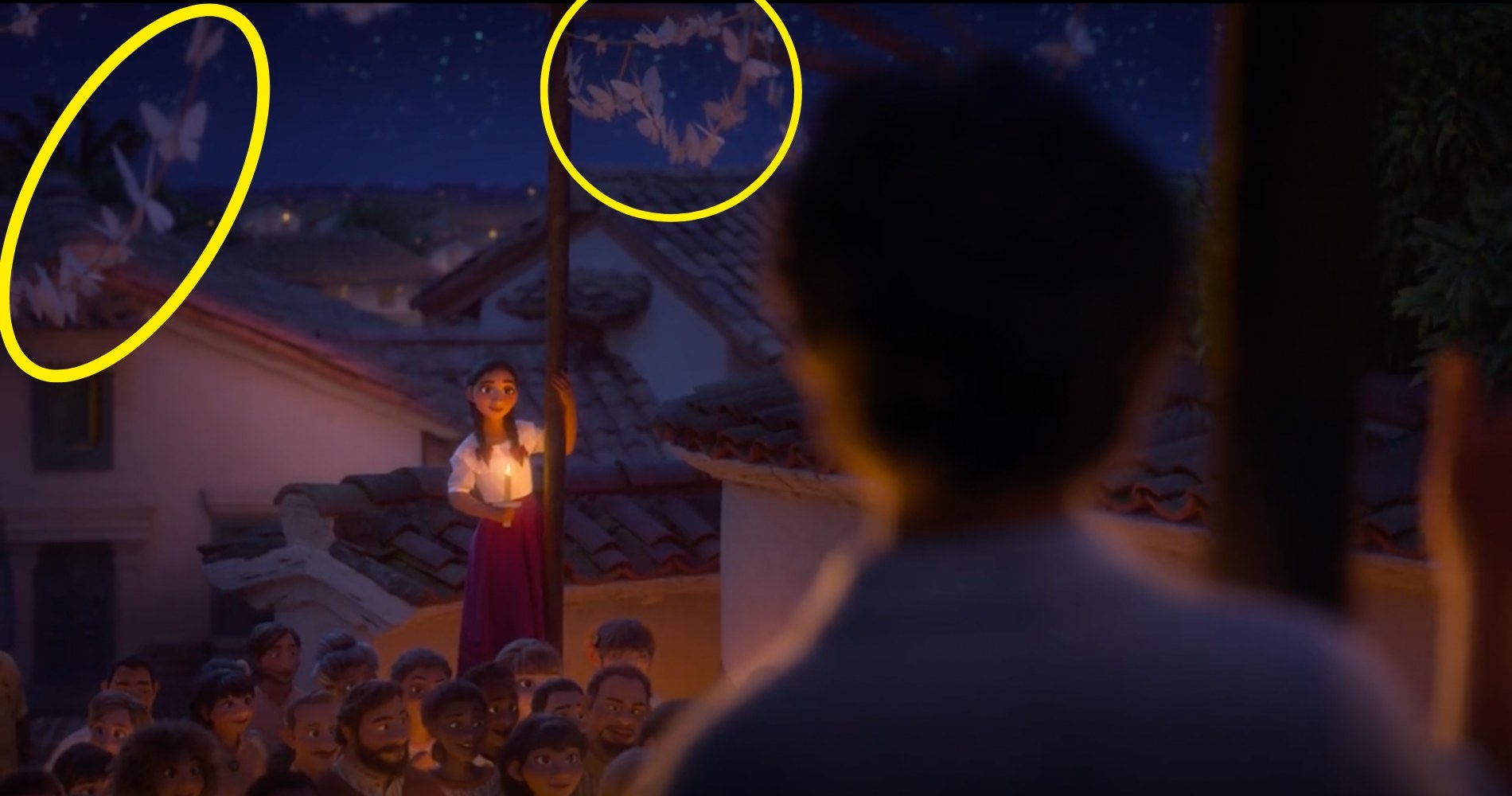 The other sweet place where butterflies are found? In a blink and you'll miss it moment, you can see them right around the family's photo frames.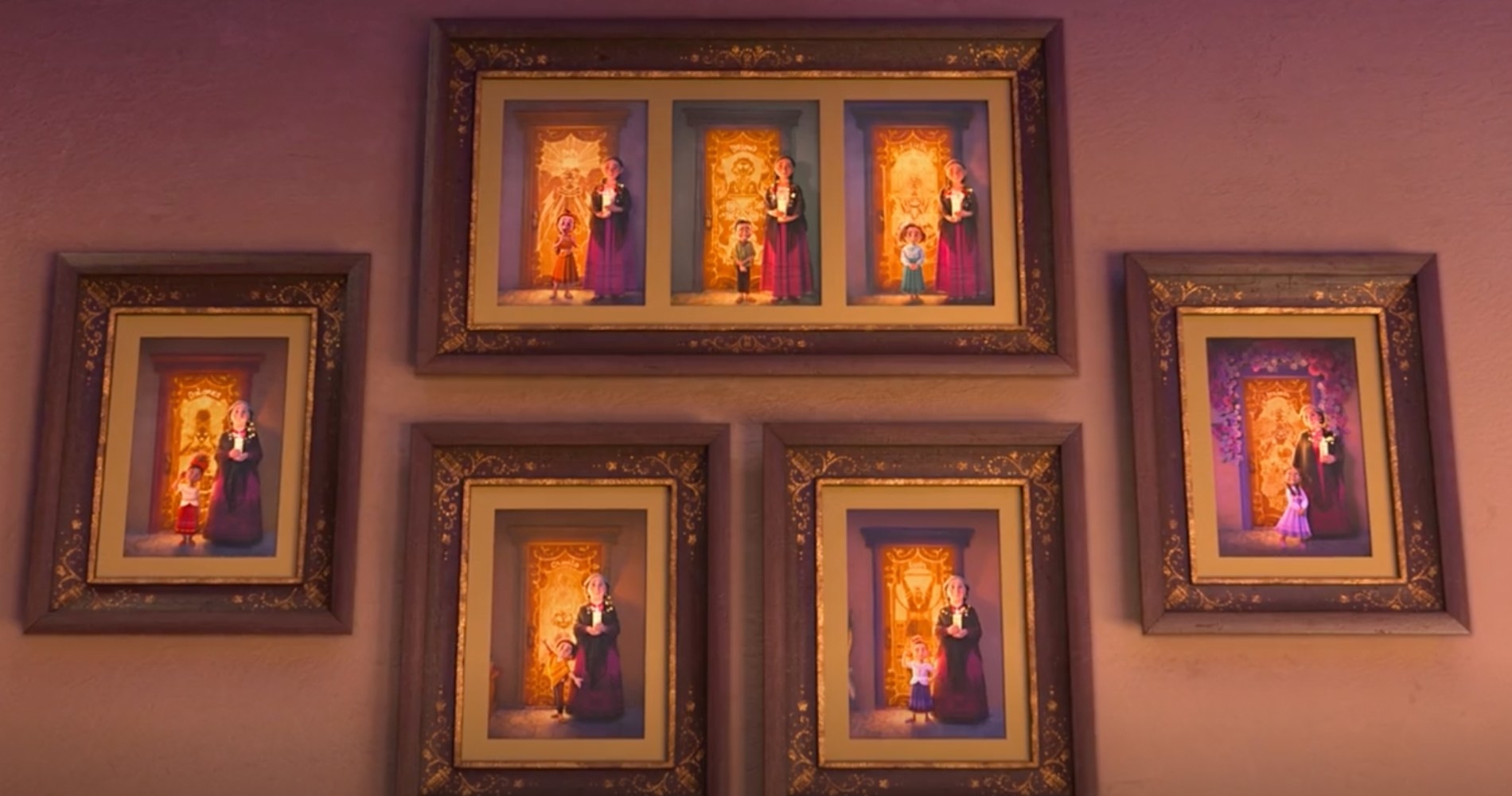 It's difficult to see them from that far away though, so here they are zoomed in: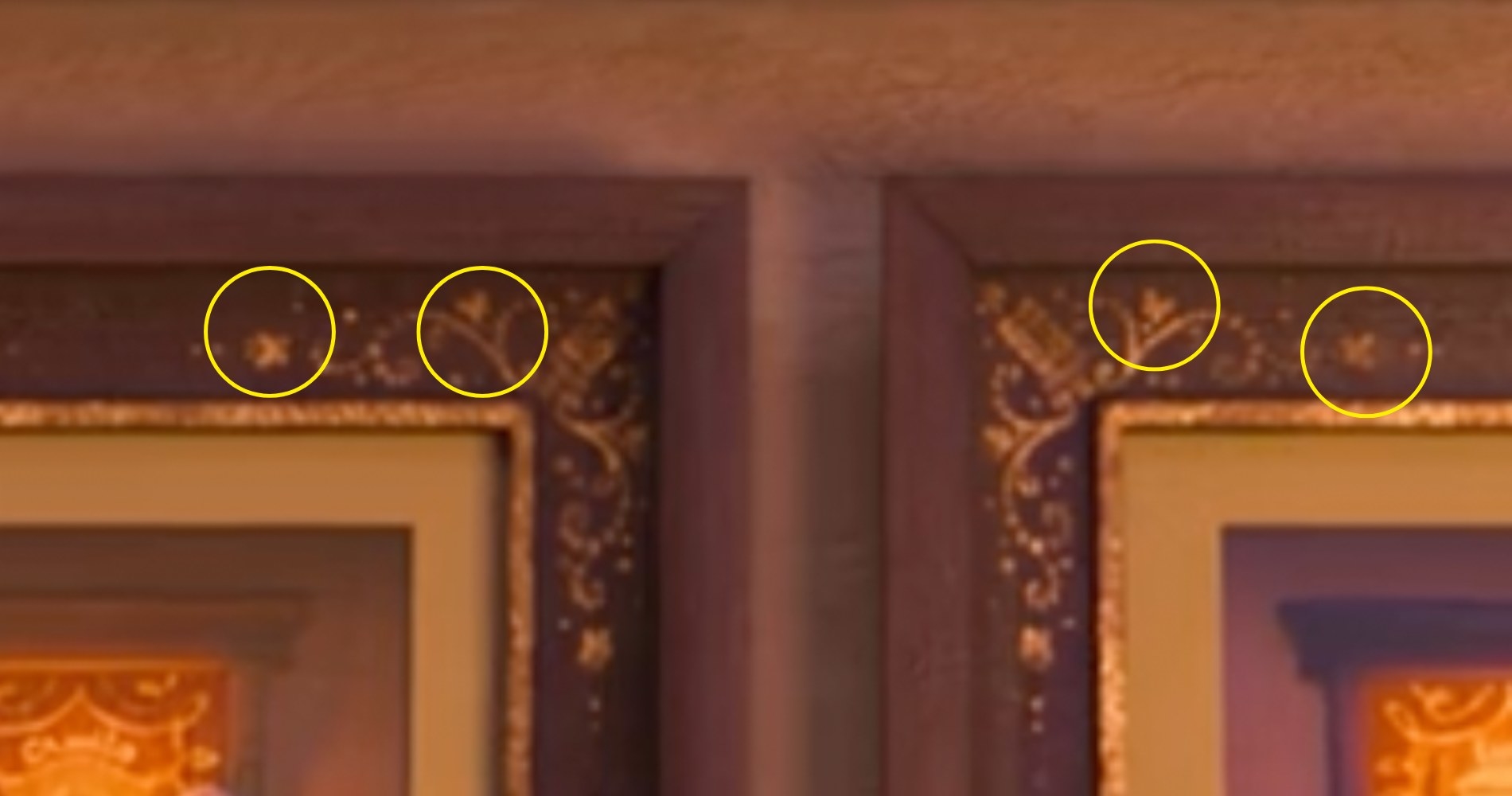 And, perhaps coincidentally (though knowing Disney doubtful), they are in a similar position as the butterfly in this pivotal moment between Abuela Alma and Mirabel: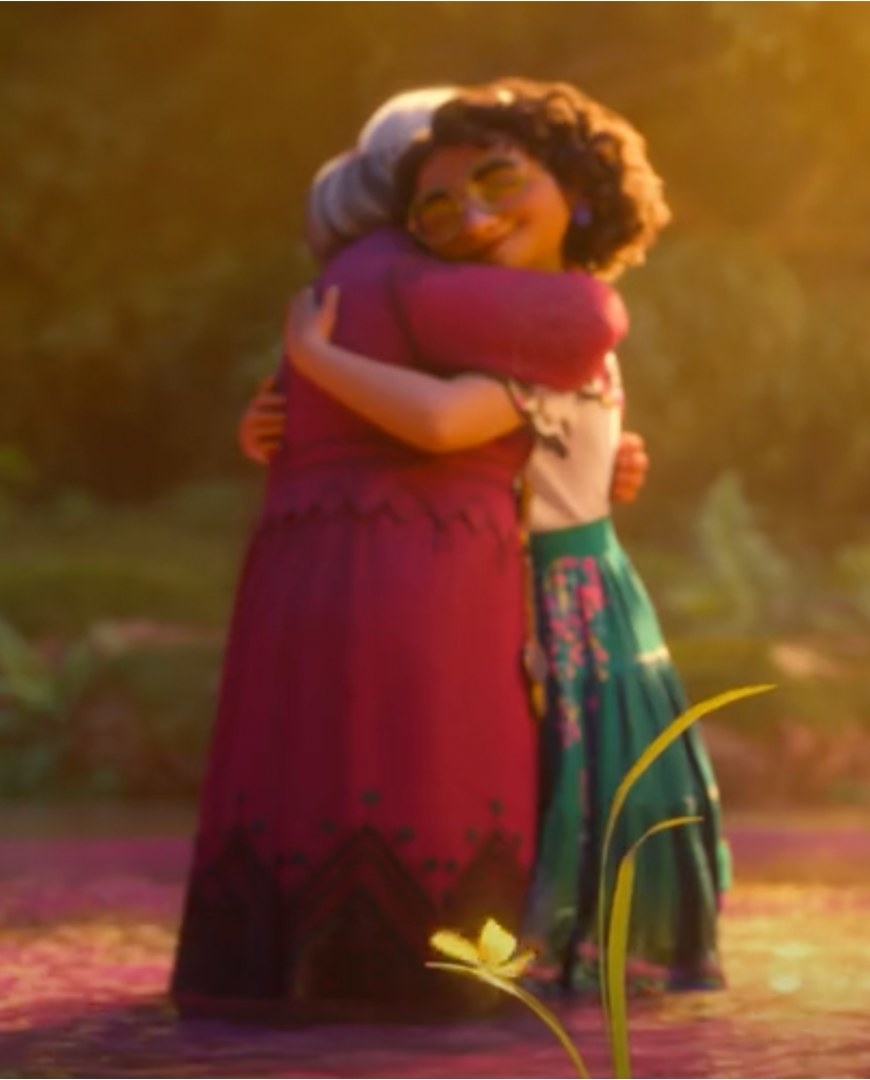 They're tiny, but shows that every single frame from the movie is packed with details and tributes to the film's themes. What do you think? Are there any details in Encanto you've spotted that most people have missed?