A mastectomy is a surgery that involves total removal of one or both of the breasts.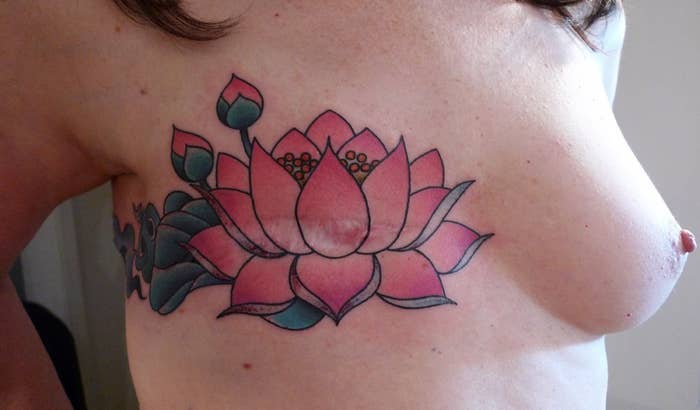 Many mastectomy patients are left with scars and without nipples, even if they choose to get reconstruction. One solution for some people: artistic ink over those scars.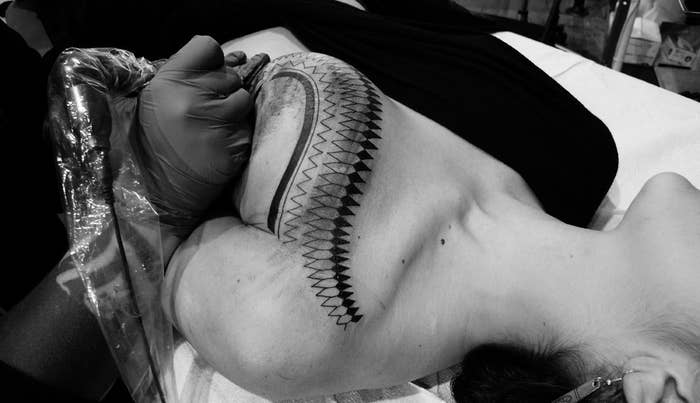 P.ink (Personal Ink) is a charitable initiative, created by the ad agency CP+B, that connects mastectomy patients with qualified tattoo artists.
For two years in a row, it's hosted P.ink Day events, where it connects mastectomy patients with qualified tattoo artists who donate their time and services free of charge. In 2013, 10 patients received tattoos; in 2014, P.ink expanded the event to 12 cities in the U.S. and Canada, and 38 patients received tattoos. P.ink accepts donations throughout the year to help pay for survivors to receive tattoos on a first-come, first-served basis.
For this story, BuzzFeed Life spoke with several women who participated in P.ink Day events about their experiences.
Here's some of what they had to say.
"The tattoo gave me back my sexy, my swagger." —Monica Hendricks, 52
"Each flower represents a person I feel I'm on this journey for." —Megan Hartman, 31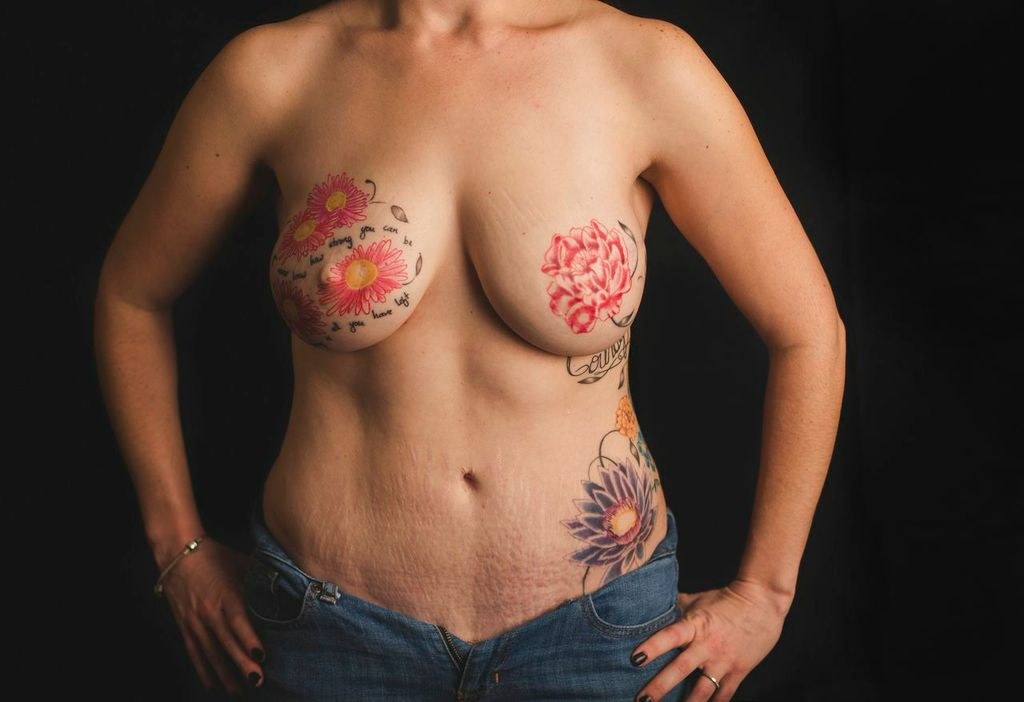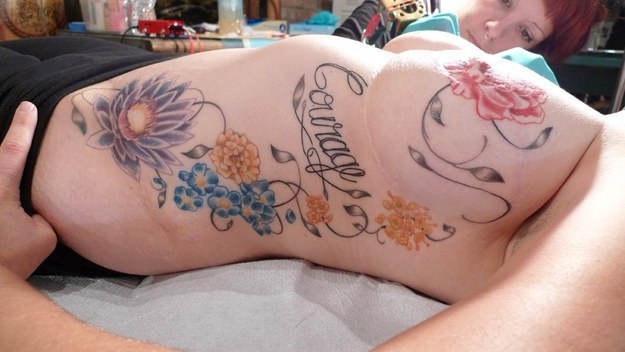 "I knew I wanted a phoenix, as a symbol of rebirth." —Alia Denny, 55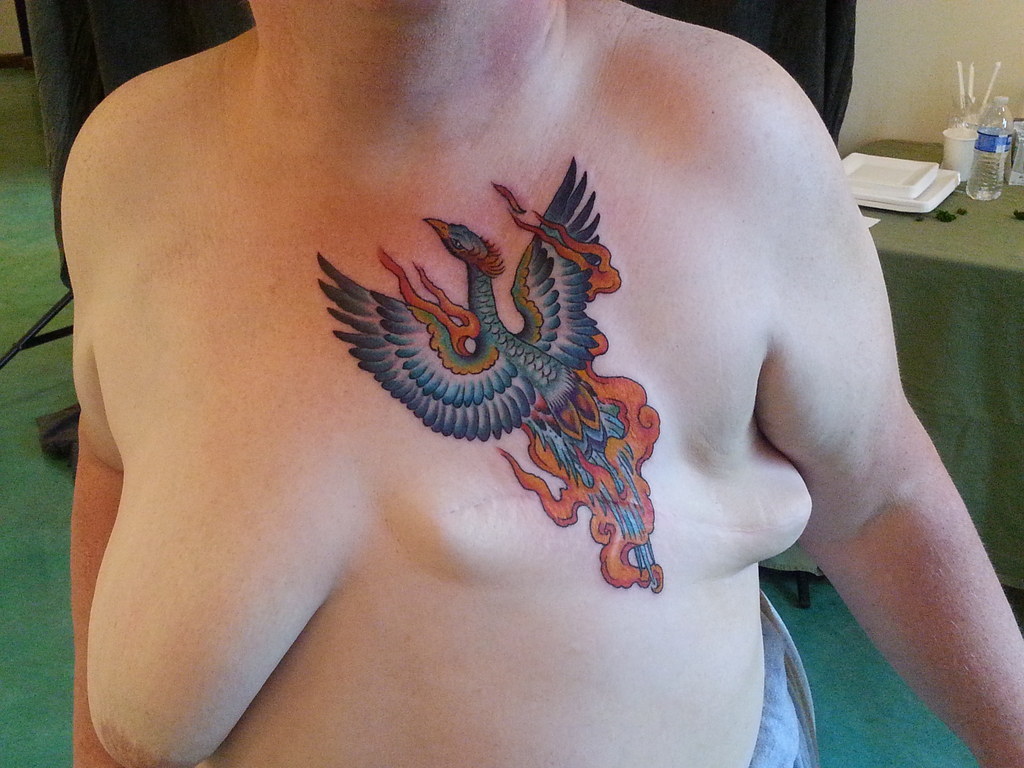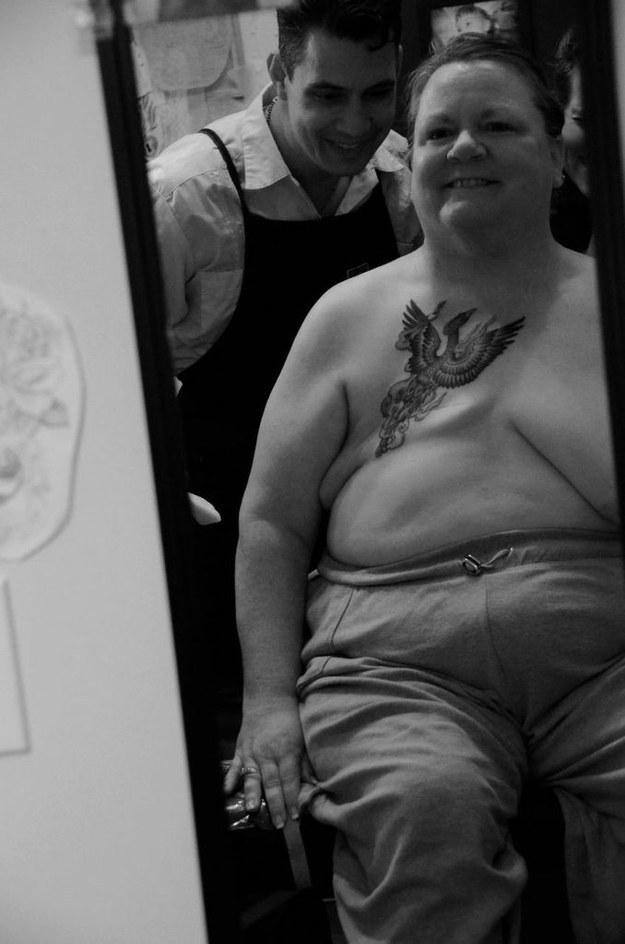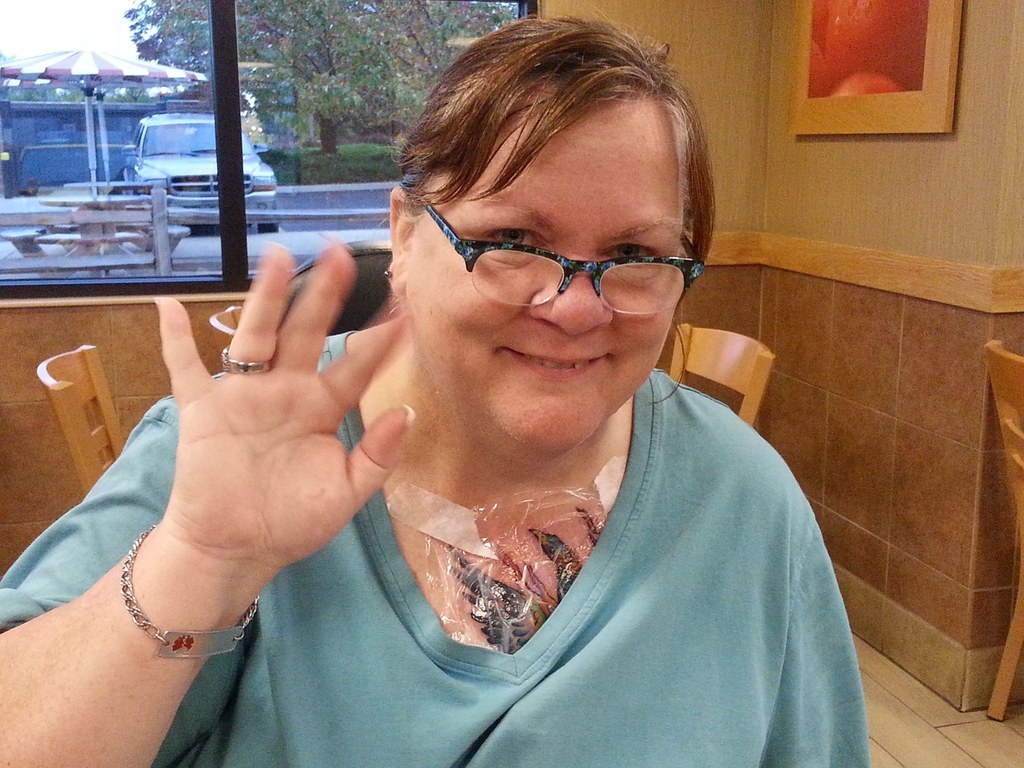 "It's a personal choice. But if you're weighing the decision, and it's something you think you want to do... Do it. It will change your life, and it will change your perspective." —Jennifer Roush, 40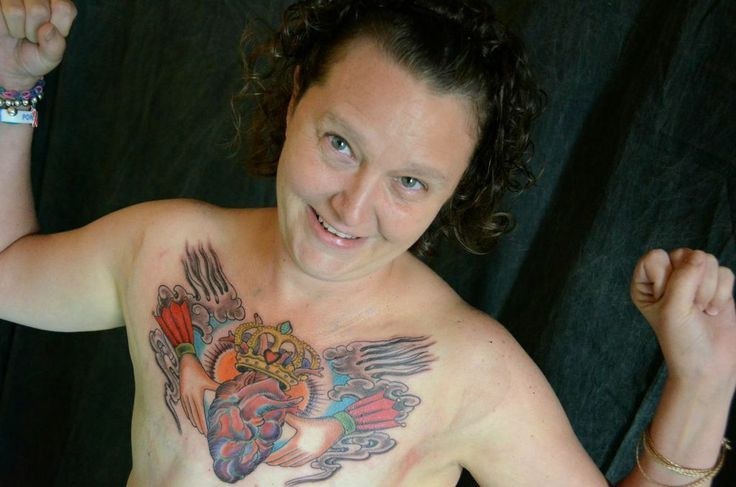 "It's about taking control back after a situation where you had absolutely none." —Karen Richards, 54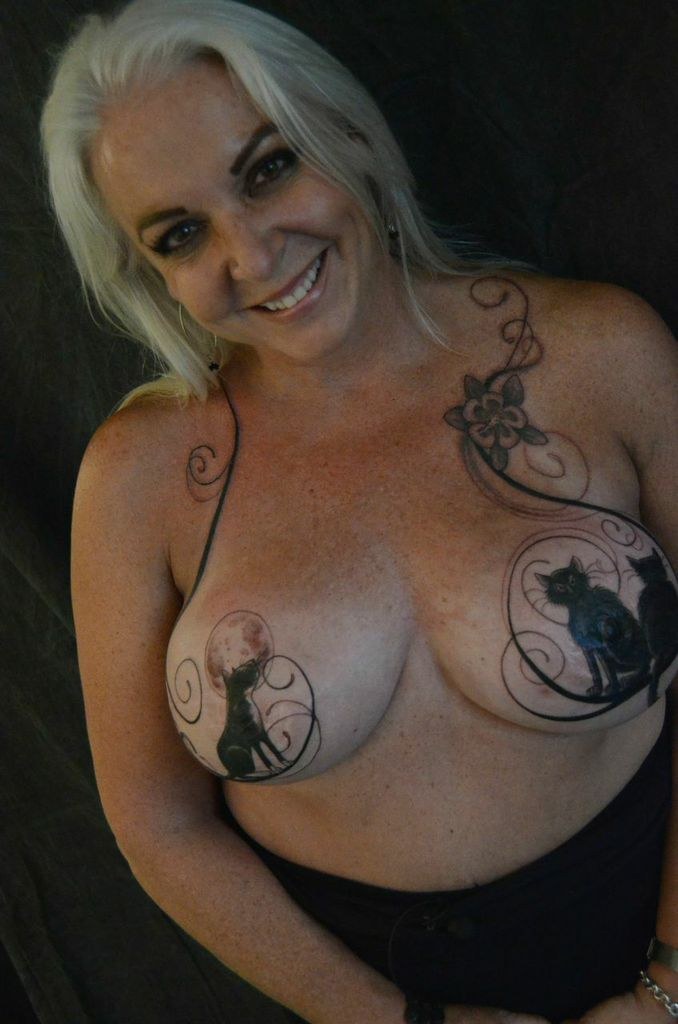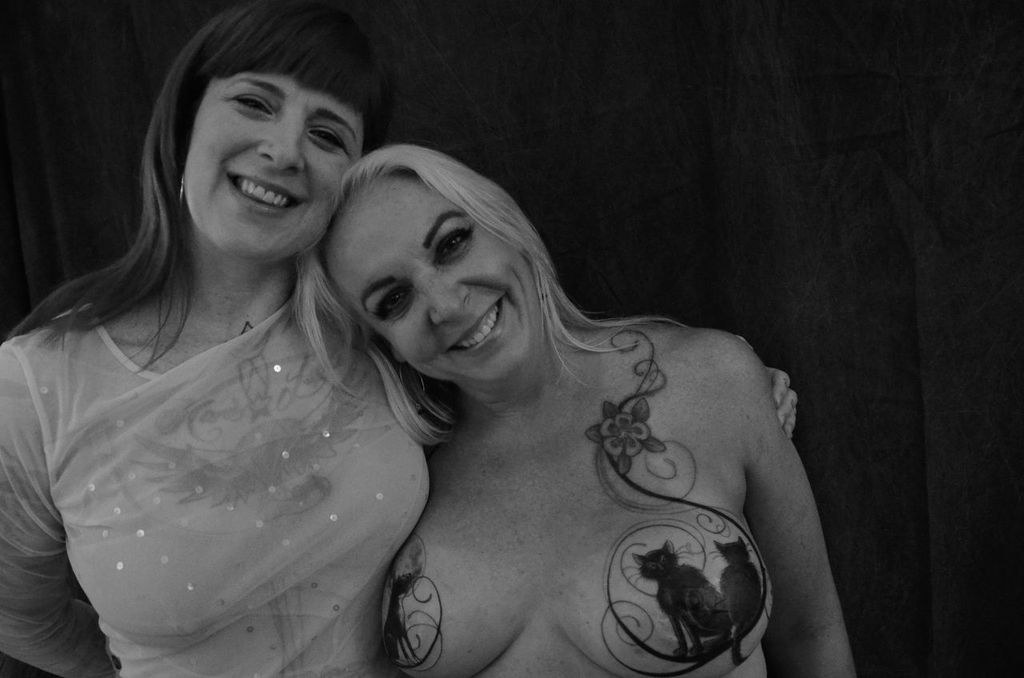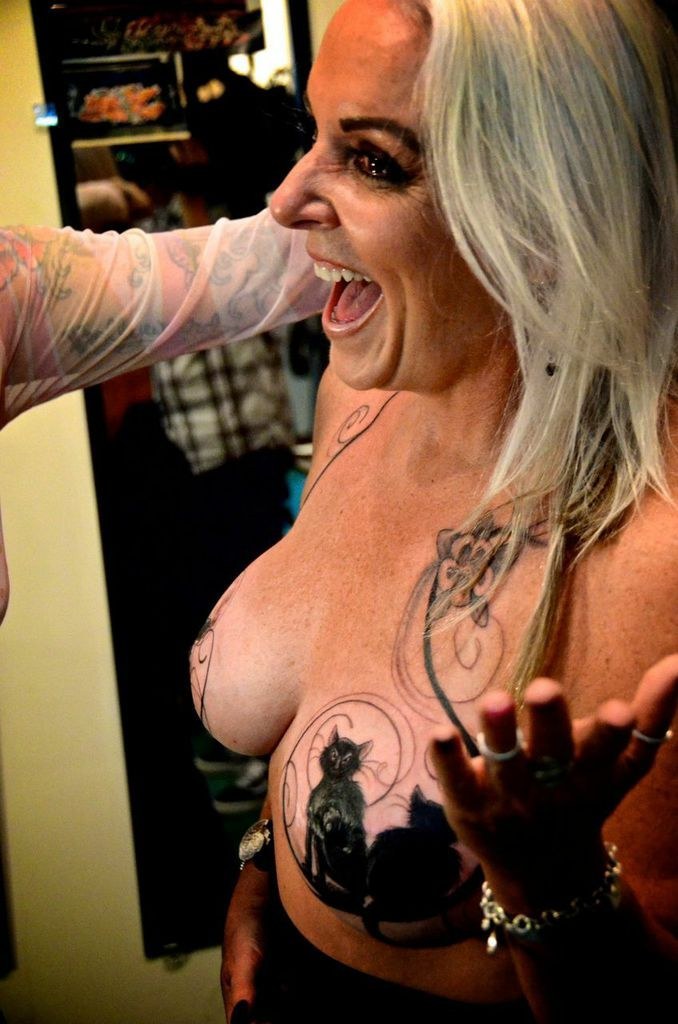 If you are curious about what a mastectomy tattoo might look like on your body, P.ink created an Inkspiration app to help (it's only available on iPhone for now). It comes with a collection of tattoo designs for inspiration, and it lets you upload your own photo (or select a body type) so that you can see what the tattoos might look like on your own chest. Click here to learn more.