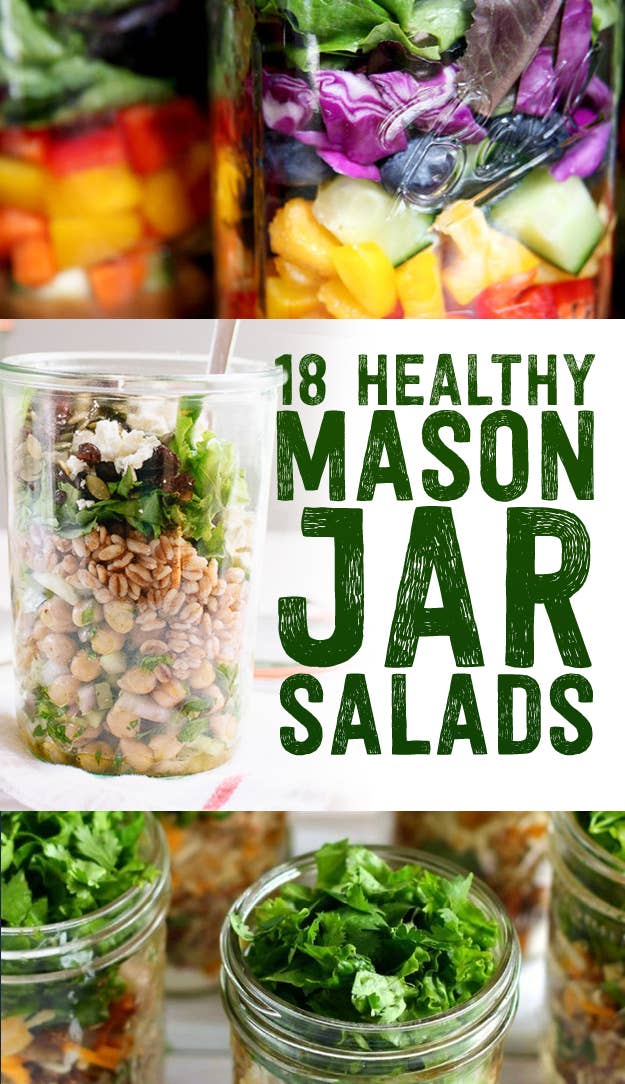 The secret to a perfect and tasty Mason jar salad is all in the order.
The dressing goes in first. This is so important! This guarantees that your salad ingredients don't get soggy.
Then go with a grain or a protein, or anything else big and chunky. This protects your more delicate ingredients from getting wet.
Then the fixings. Little things like shaved nuts, raisins, cheeses. The ingredients that you want to stay dry until juuuust before you eat it.
And if you have any leafy greens, they go in last. That way when you turn the Mason jar over and unload it all into a bowl, the greens will make the salad bed. Genius!
Choosing a smart combo of ingredients is also key.
You want to mix textures and flavors. And ideally, you'll have a filling protein, something salty and crunchy, and something sweet and tangy. Here are some ideas from Earthbound Farm: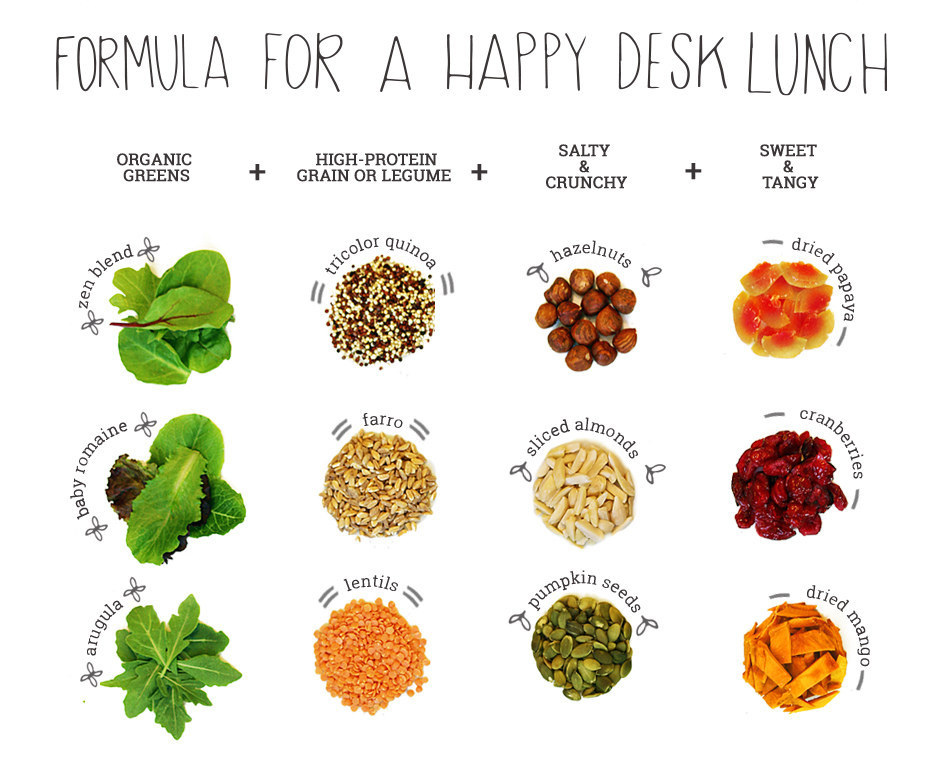 You can DIY your own salad with those tips, or you can make one of these genius concoctions below.
Your call! It's all easy and tasty.
1.
Fresh And Springy Walnut, Radish, And Apple Salad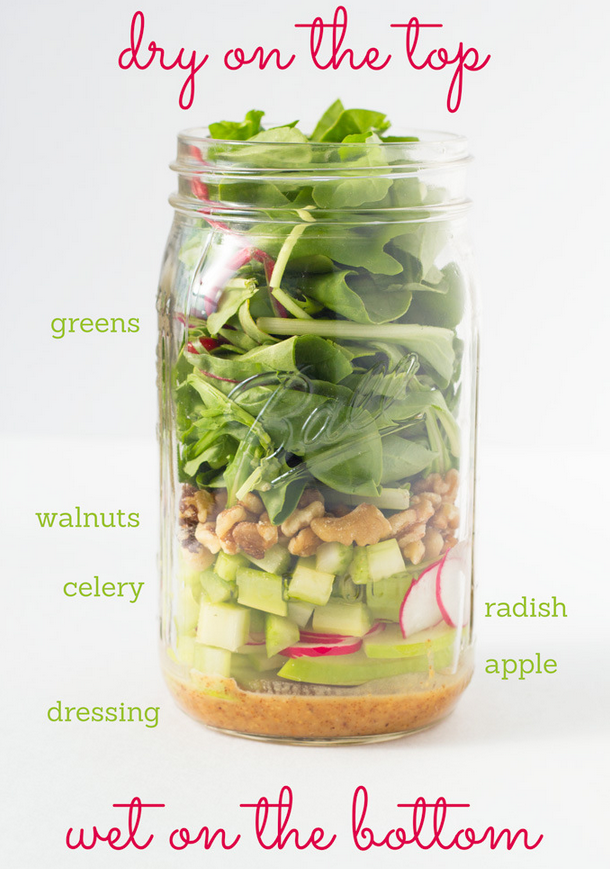 2.
Burrito Bowl Salad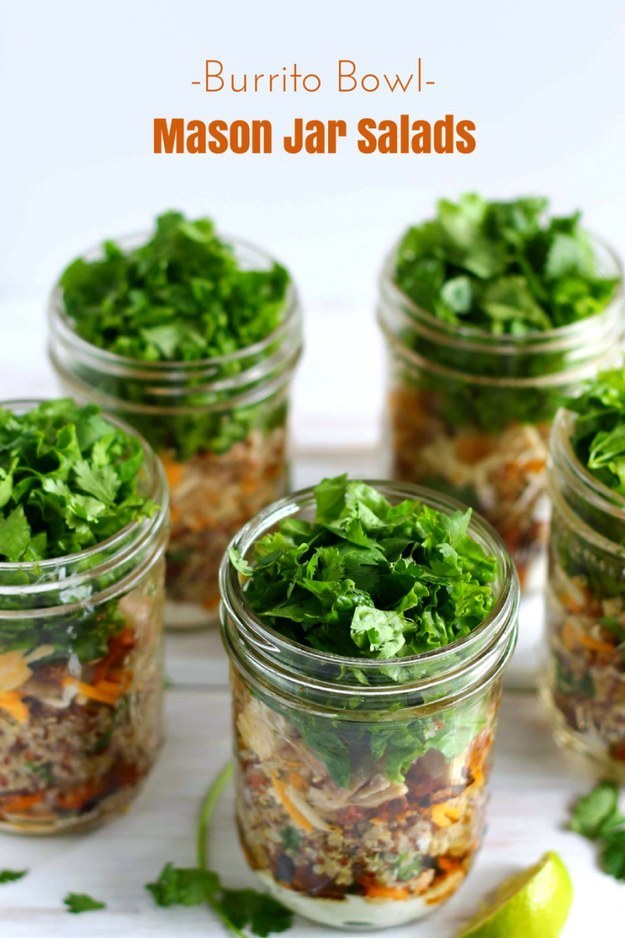 3.
Green Garden Vegan Salad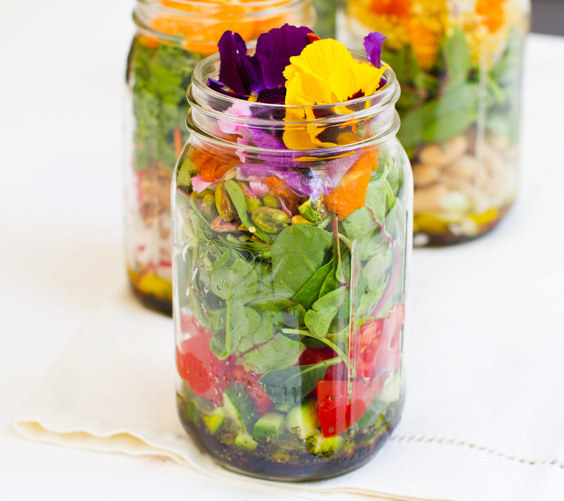 4.
Layered Quinoa Salad With Beet Vinaigrette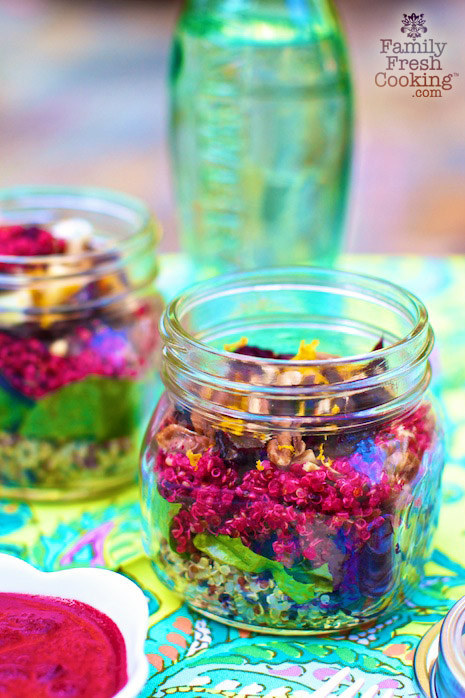 5.
Egg And Avocado Mixed Salad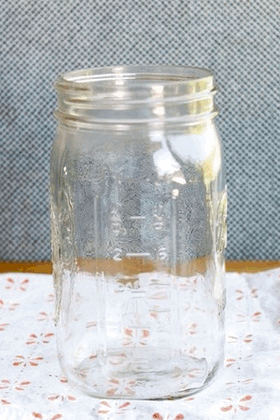 6.
Zucchini Noodle Salad With Peas And Quinoa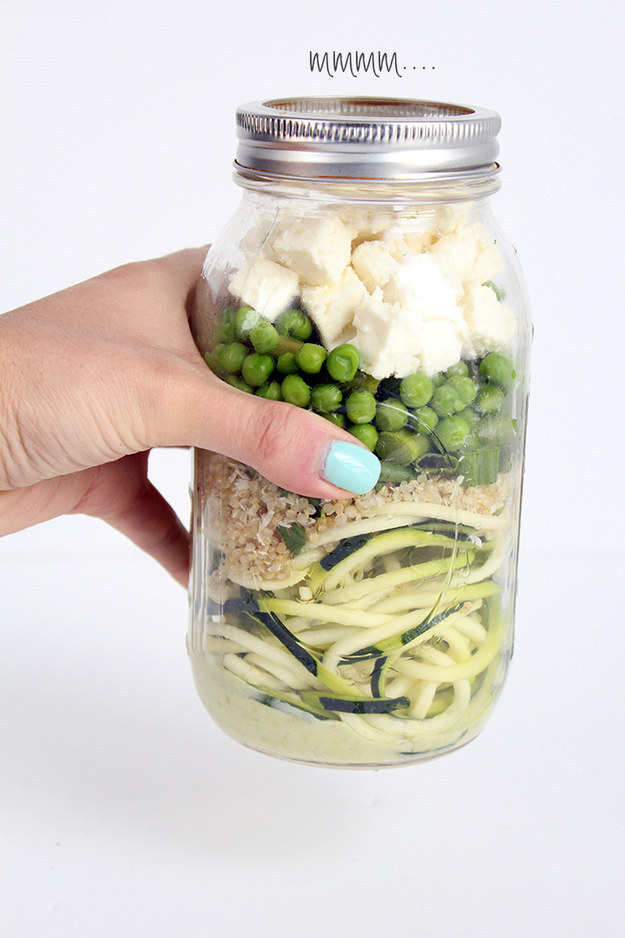 7.
Asian Noodle Salad
8.
Cajun Shrimp Jar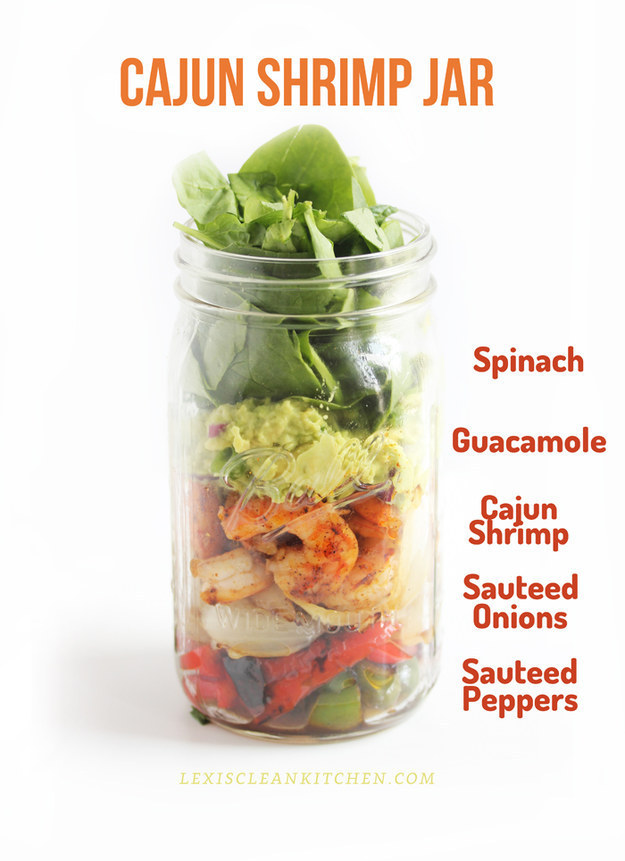 9.
Pomegranate And Pear Salad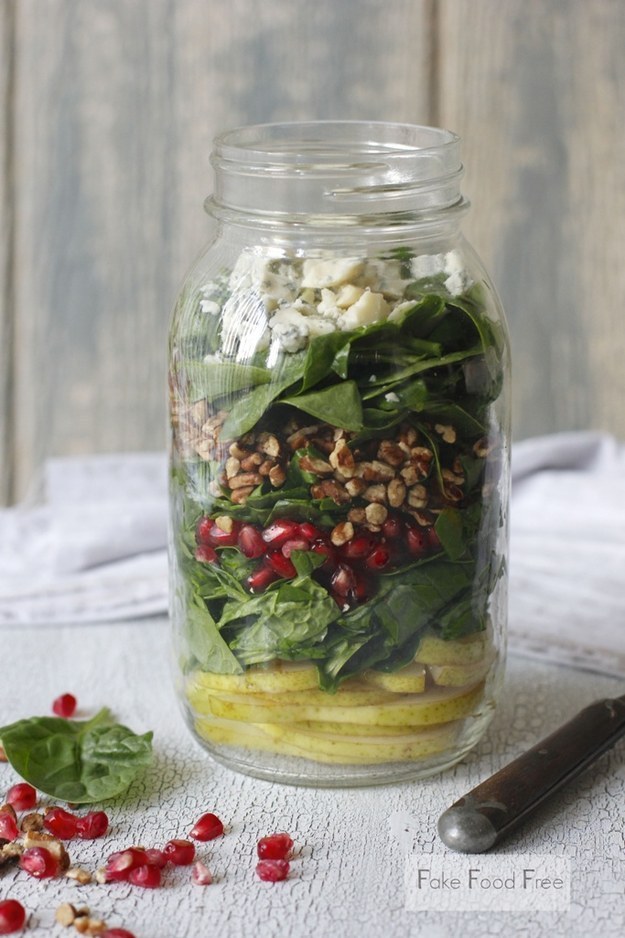 10.
Rainbow Protein-Packed Salad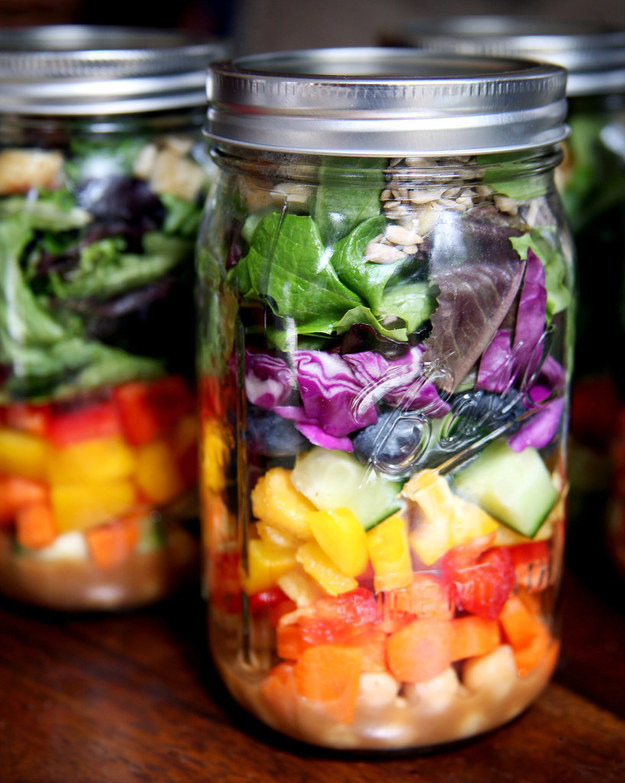 11.
Chopped Black Bean And Corn Salad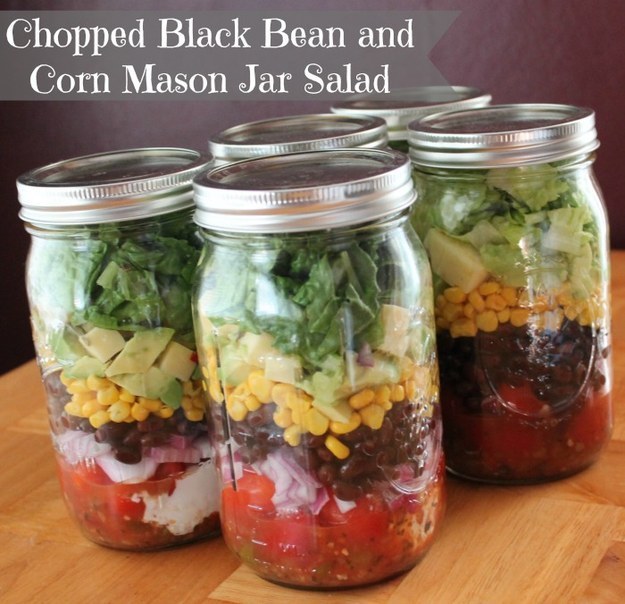 12.
Mason Jar Chickpea, Farro, And Greens Salad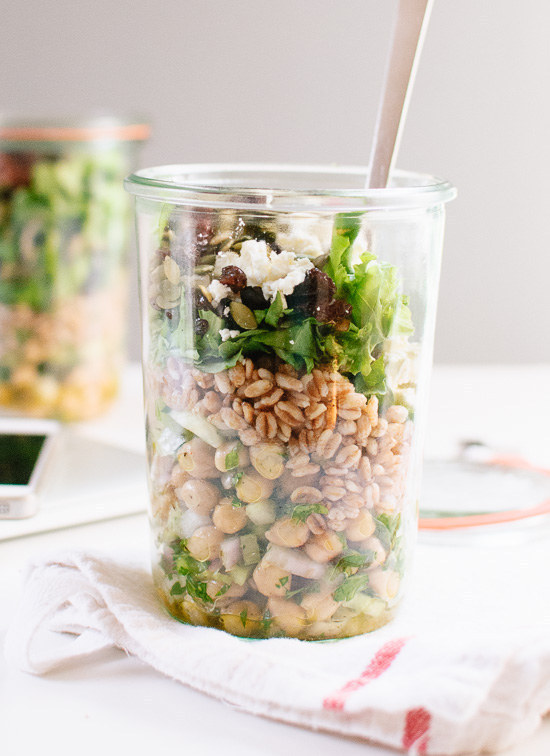 13.
Whole Foods Inspired Layered Salad With Orange Ginger Dressing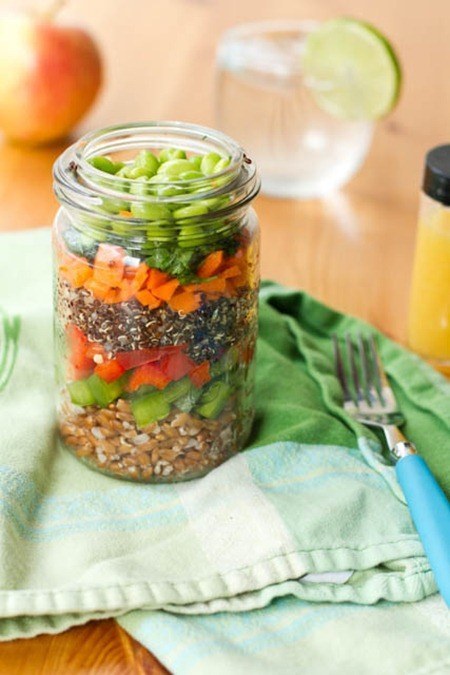 14.
Sprouted Spring Salad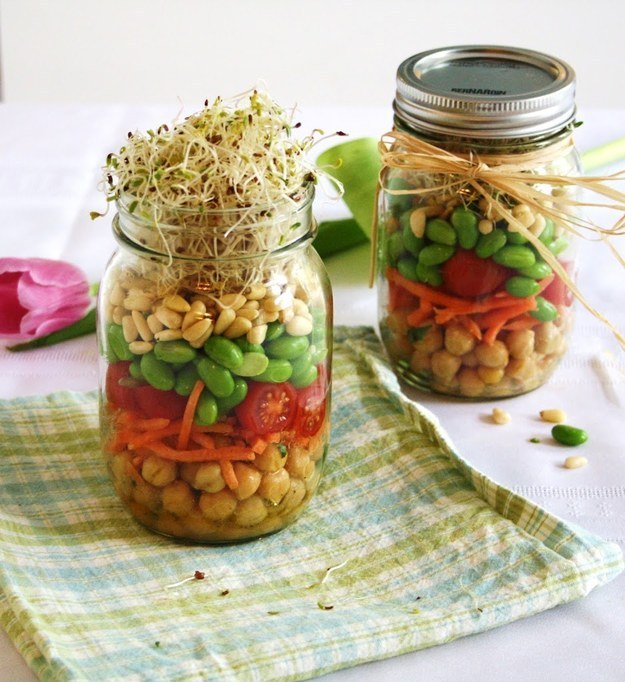 15.
Mango Black Bean Quinoa Salad With Honey Lime Vinaigrette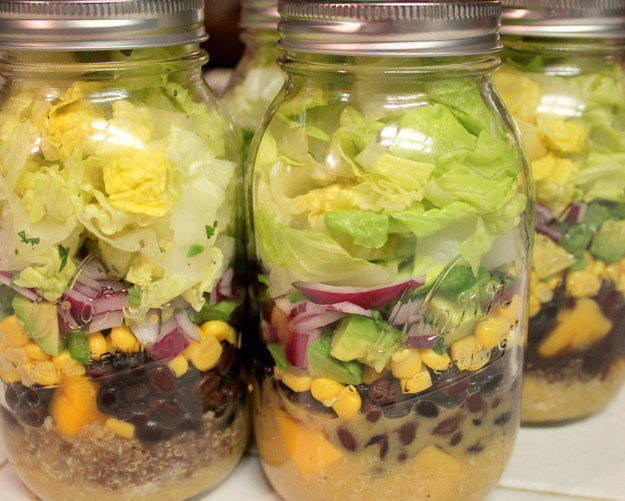 16.
Chicken And Spinach Salad Jars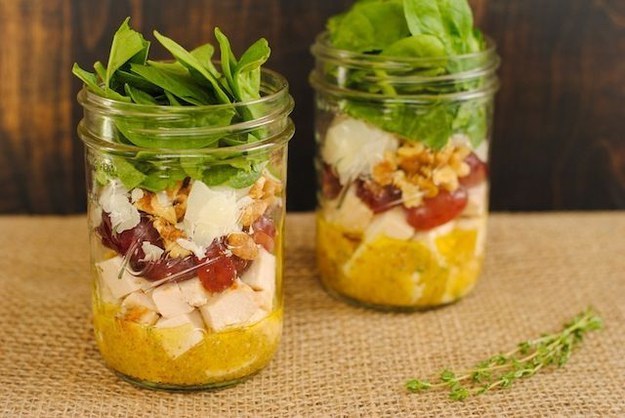 17.
Spinach Salad With Mozzarella, Orzo, And Snap Peas
18.
Sunny Kale Kruncher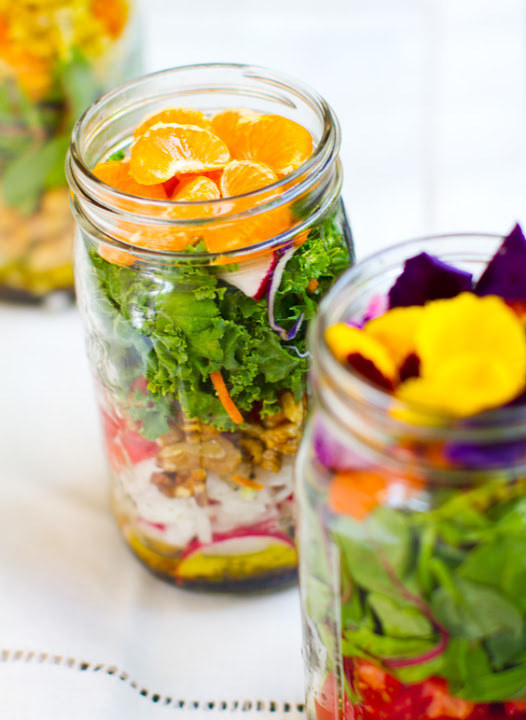 Want amazing recipes in your inbox twice a week? Sign up for the BuzzFeed Food newsletter!