Mark Zuckerberg Announces Pregnancy And Opens Up About Past Miscarriages
"We hope that sharing our experience will give more people the same hope we felt."
Earlier today, Mark Zuckerberg announced on his Facebook profile page that he and his wife Priscilla are expecting their first child, a baby girl. In the post, Zuckerberg also opens up about the couple's three miscarriages.
"Priscilla and I have some exciting news: we're expecting a baby girl!" Zuckerberg writes.
Zuckerberg continues the announcement by sharing that this pregnancy marks the end of a difficult struggle with miscarriages over the past few years.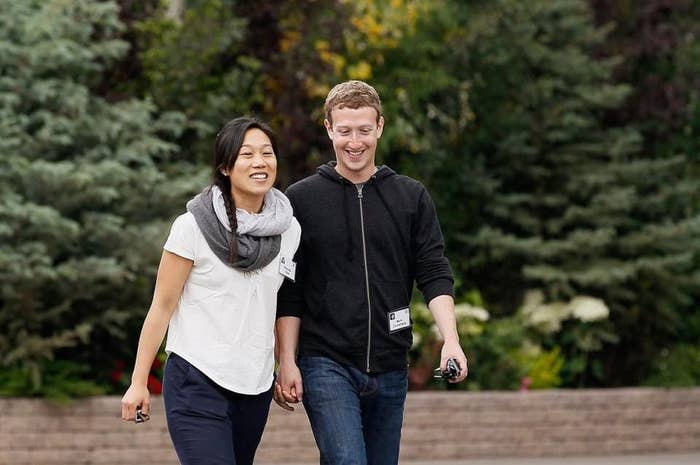 He then speaks about the importance of discussing miscarriages and finding support.
"Most people don't discuss miscarriages because you worry your problems will distance you or reflect upon you [...] So you struggle on your own. [But] When we started talking to our friends, we realized how frequently this happened — that many people we knew had similar issues and that nearly all had healthy children after all."
"In today's open and connected world, discussing these issues doesn't distance us; it brings us together. It creates understanding and tolerance, and it gives us hope [...] We hope that sharing our experience will give more people the same hope we felt and will help more people feel comfortable sharing their stories as well," Zuckerberg writes.
Miscarriage, or early pregnancy loss, is clinically defined as the loss of a child before 20 weeks. Most miscarriages occur within the first seven weeks of pregnancy, and the rate of miscarriages drops after the baby's heart rate is detected.
About 1% of women who've had a miscarriage will have a repeated miscarriage, according to the NIH.
"Our good news is that our pregnancy is now far enough along that the risk of loss is very low and we are very hopeful," Zuckerberg writes.