With just four wine crates and ZERO power tools, you can create an insanely cute coffee table for your home.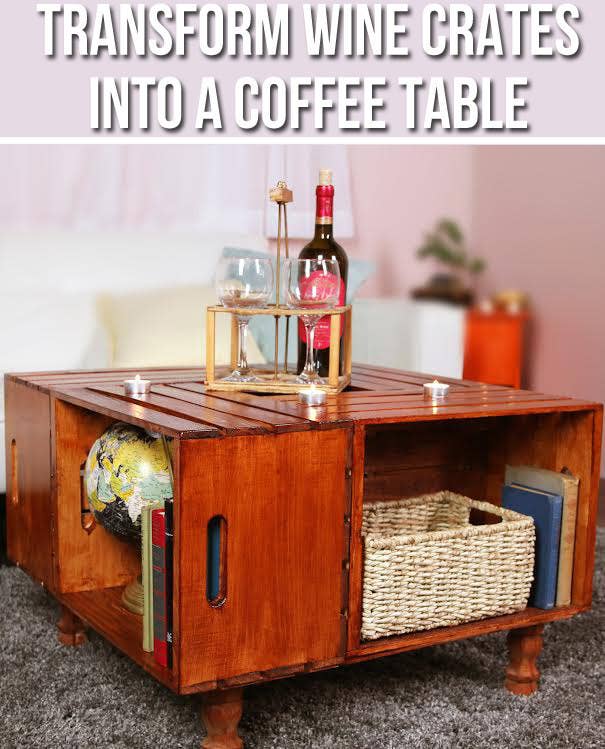 You will need:
*A square peg board (27"x27" or the size of your table)
*Clamps
*Strong tape
*Sandpaper
*Wood stain (optional)
Instructions:
Arrange four wooden crates together on their sides, with the openings facing out (creating shelving).
There should be a small empty space at the center. Glue the sizes together with wood glue, and secure with tape until dry. Cover the top with wood glue, and lay the peg board down, clamping it into place.
Place a ring of wood glue on the tops of each table leg, and push them into the corners of the peg board. Let dry overnight.
Sand down all corners and edges of your table. Wipe away dust with a damp cloth. If desired, you can add two coats of stain to give it a finished look, or to match other furniture.
Enjoy you new coffee table!