Every December, the Victoria's Secret Fashion Show has become a highly watched event all over the globe. They have models from all continents, visibly representing diversity and unity that cannot be matched. Every year brings a wave of viewers who love to watch but also feel guilty about themselves while watching.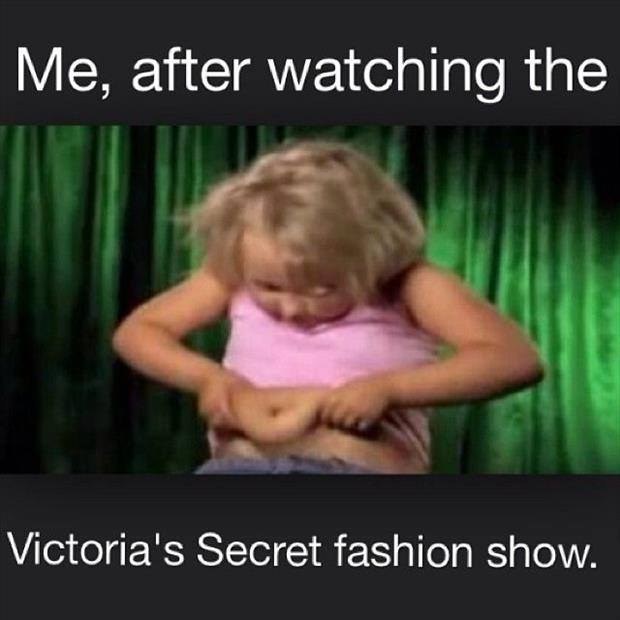 Economically speaking, it would be a major win for Victoria's Secret if they began to employ models of varying sizes. The range of customers would easily expand tremendously and positive support from the community will inevitably emerge. Years back, when the Dove Campaign for Real Beauty came out, women from all over were inspired by the difference that a billboard could make. In terms of advertising, these women would be more relatable and could make a serious difference in the stigma we have towards modeling and the stigmas that are attached to women's bodies in general. Victoria's Secret should not be shamed for their models, but rather should keep in mind the positive impact that could result from this change and realistically speaking, the increase in income! Why not take a chance on varying body shapes and sizes?
This post was created by a member of BuzzFeed Community, where anyone can post awesome lists and creations.
Learn more
or
post your buzz!