First, let's start with the key players...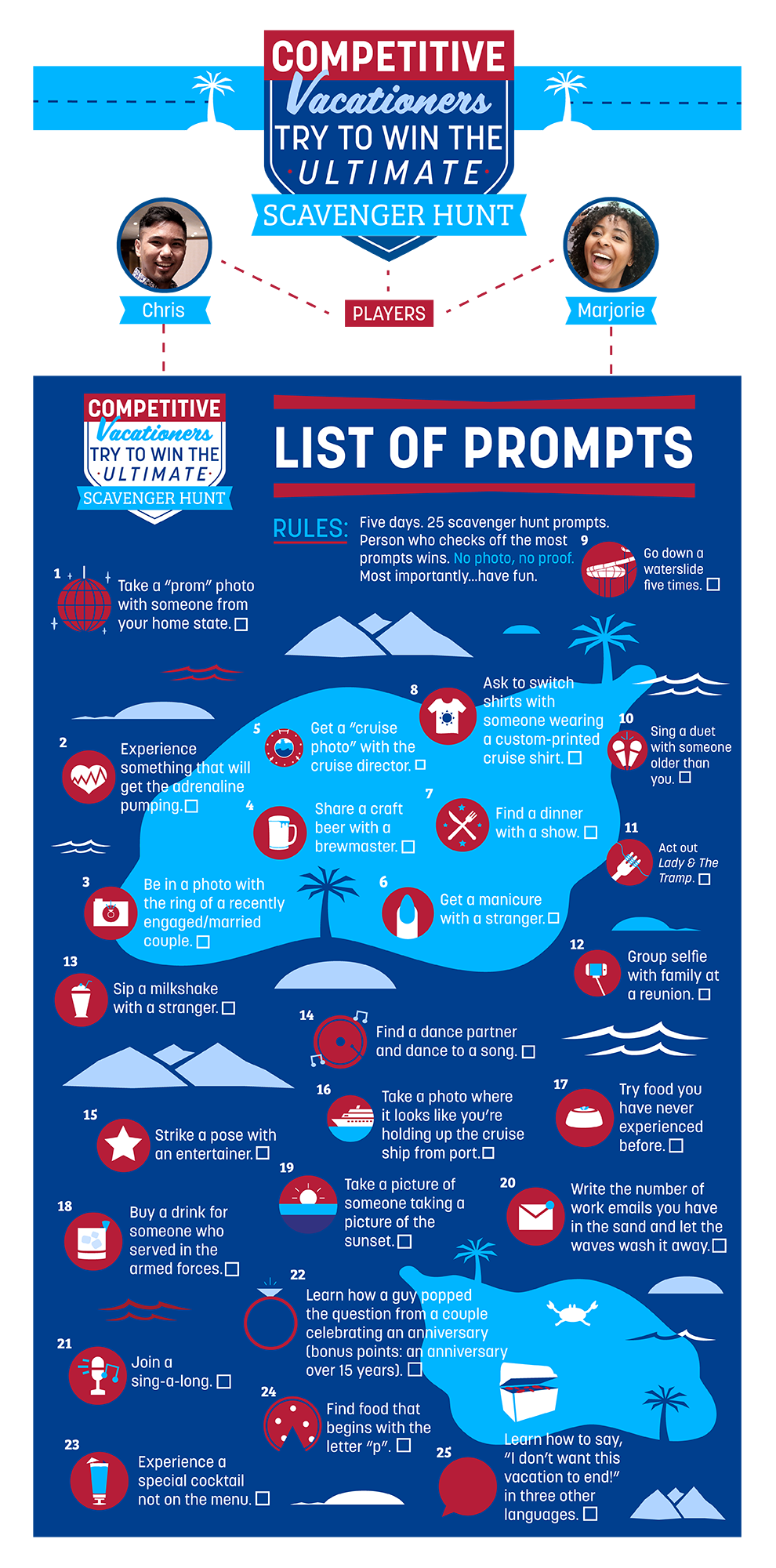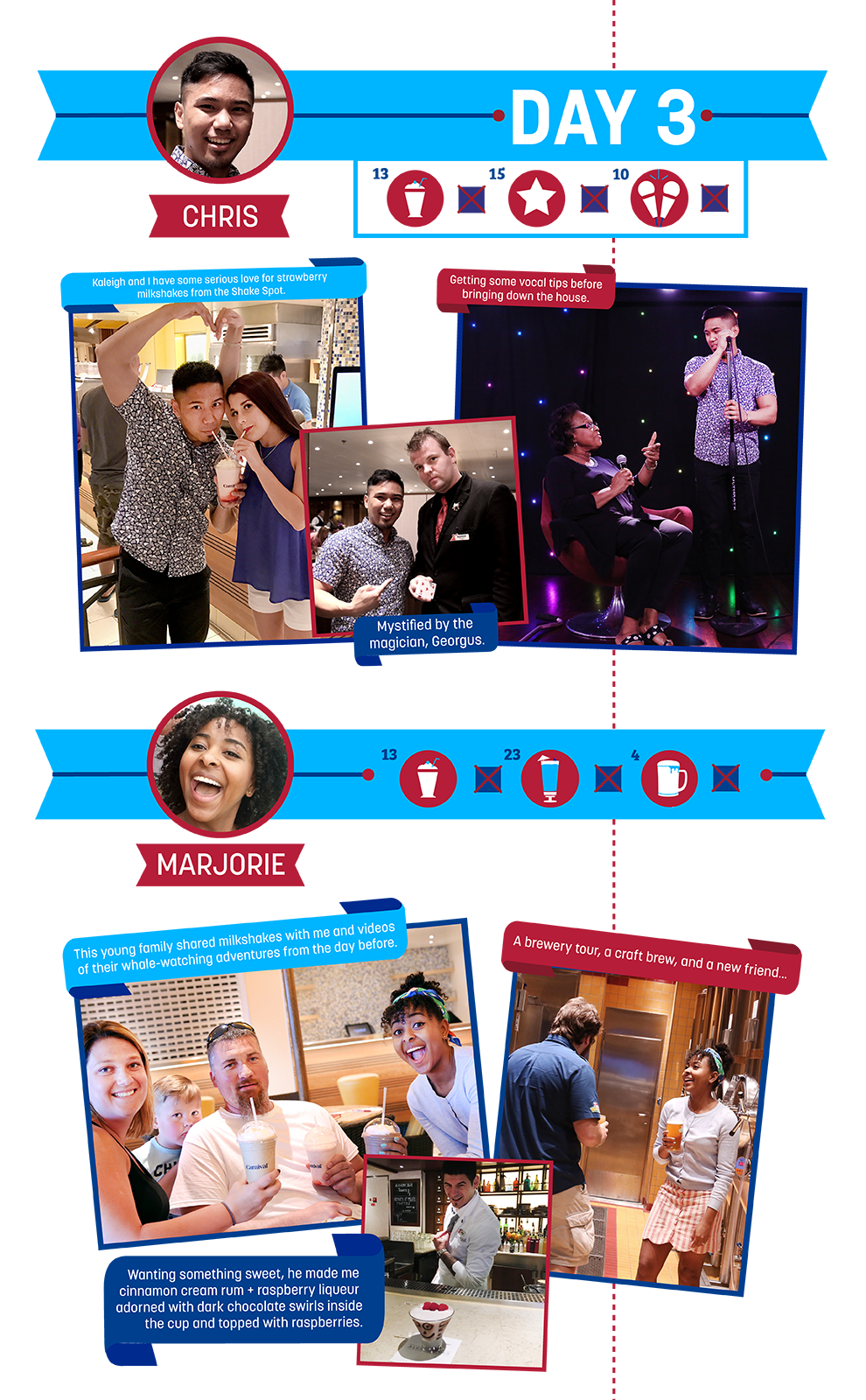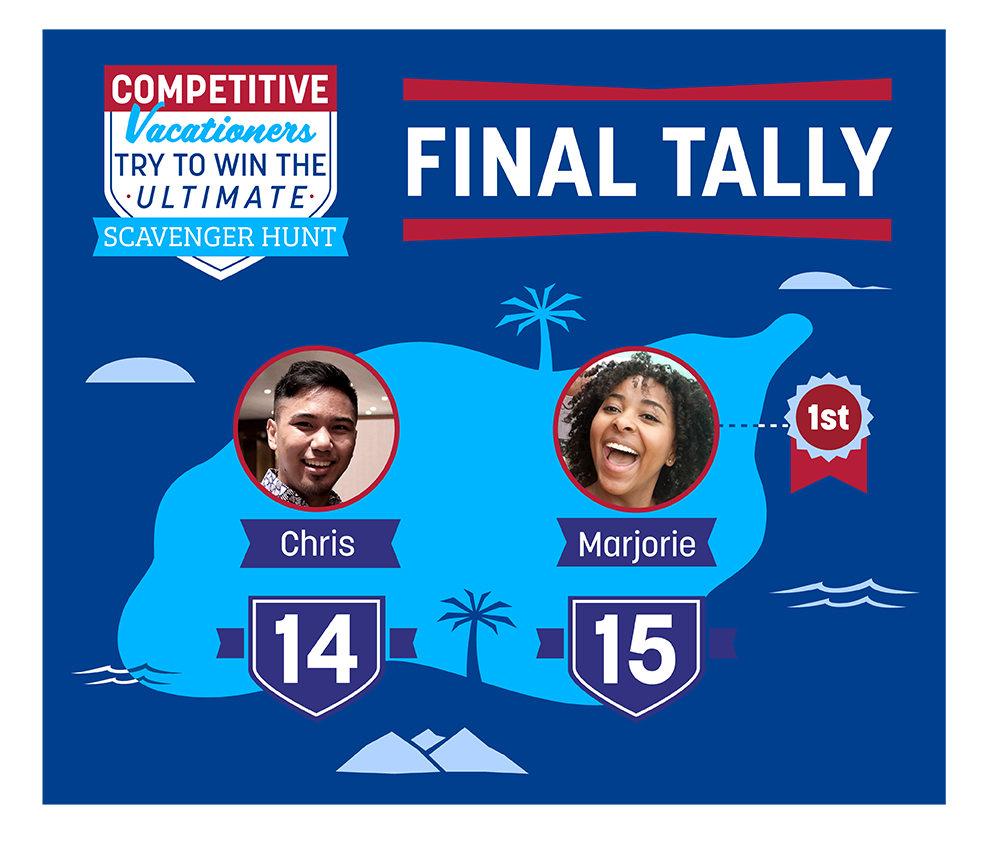 Photos by Aubree Lennon. Design by Victoria Reyes.
Final thoughts:
Chris: I thought I had this in the bag! I always love a good competition, but it's better when I win! I'm still glad we pushed ourselves to go out and try even more things, especially the food. Then again, maybe that's why I lost...I practically lived at the Fro-yo station. Oops.
Marjorie: Cruisin' for life! Shout out to all those cruisers who helped me win in the end — people are so friendly! Chris had a great start, but competition just runs in my blood. He never really had a shot, let's be honest... ;)
What a tight race — congrats, Marjorie! Want to have an epic scavenger hunt with your BFFs? Book a trip with Carnival and let the fun begin!