Mexican wrestling, or lucha libre, is the noble art of doing batshit crazy stuff in a wrestling ring and looking cool while doing it.
Wanting to turn myself into a human cannon ball, I recently took a class at the London School of Lucha Libre.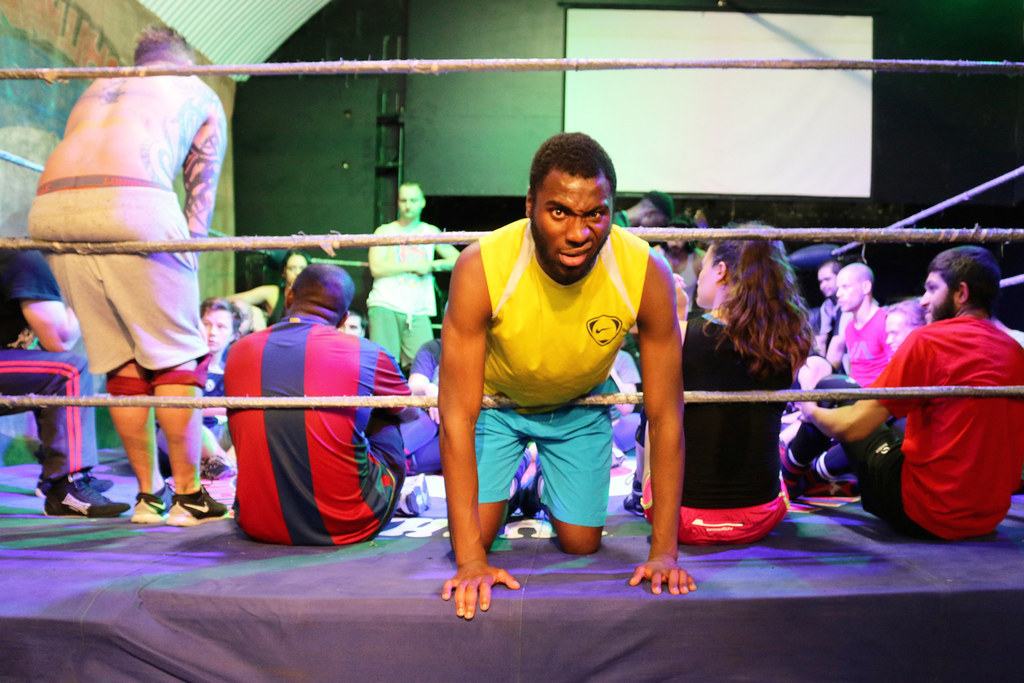 1.
It's all about the performance.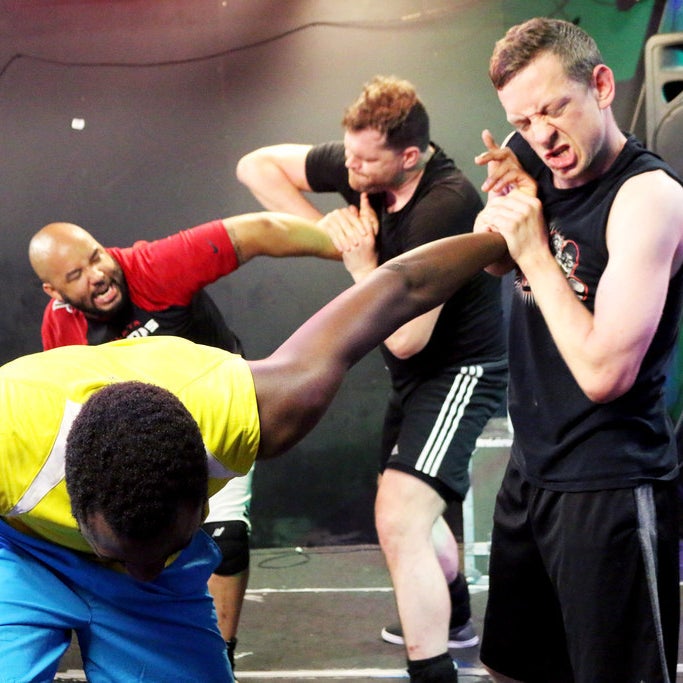 A great mixture of theatre and exercise, lucha libre is a real workout.
Yes, even though (SPOILER) wrestling isn't real.
2.
And a lot of it involves shedding your inhibitions.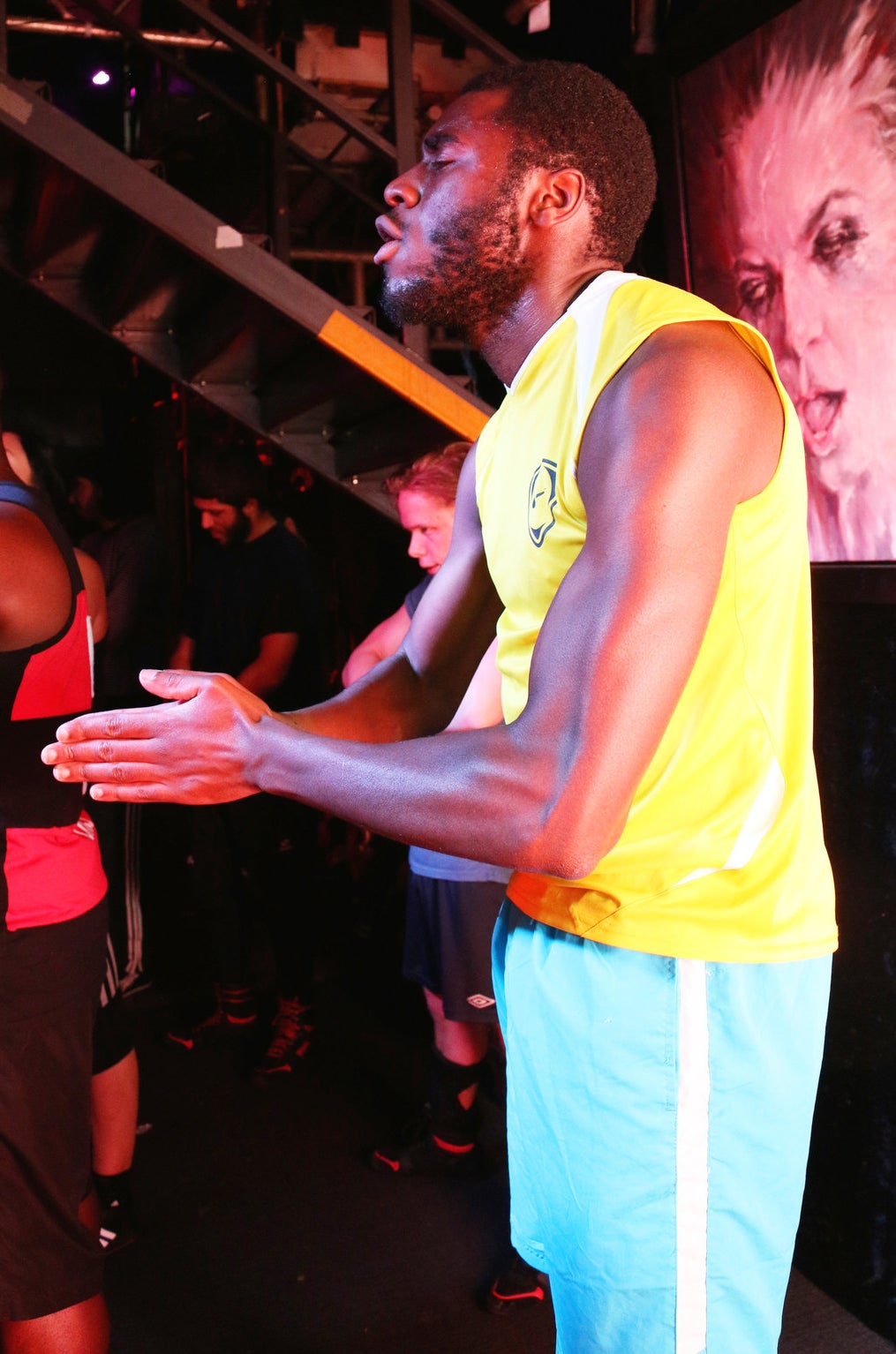 The average beginner lucha class lasts three hours, with half of that dedicated to stretching. It's serious work, but comes with a sense of fun and mischief throughout.
As we started with a light warm-up, it gave us time to focus on the type of wrestler we wanted to be. It's not often you spend a night doing your best Ric Flair impression while squatting, so I decided to try my hand at being a chickenshit bad guy called Thaddeus Reynolds.
3.
But also fighting against your body's natural instincts.
This gnarly neck exercise is called "bridging", a means to stretch your neck muscles and minimise spinal injury if something goes wrong. Causes a lot of butt cramp, quite a lot of fun to do.
4.
And similar to stunt work or stage combat, there's a lot of gymnastic work involved too.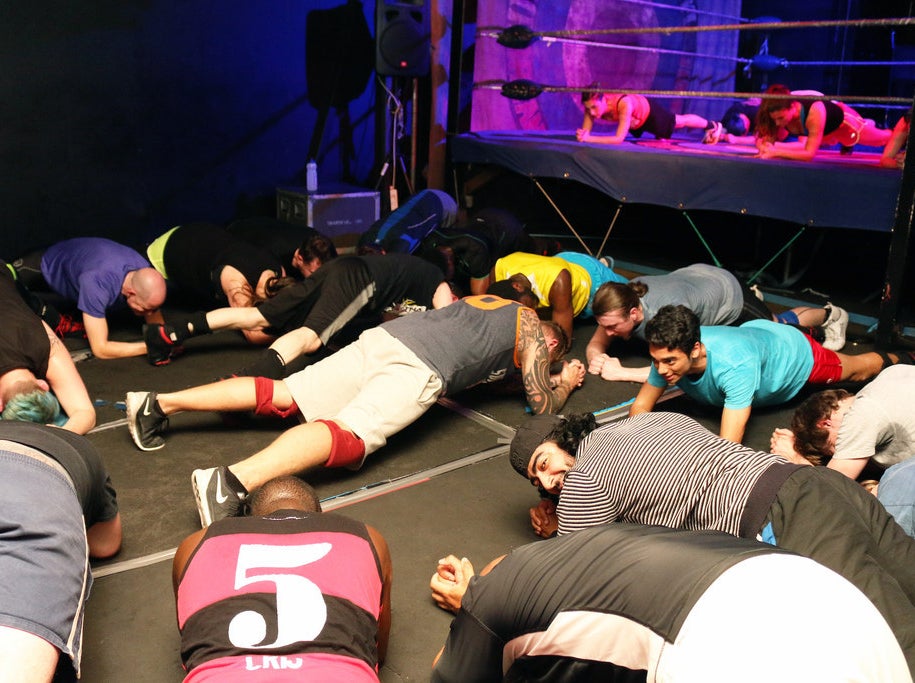 At its essence lucha is all about making a crowd go "wow," and making sure you don't actually hurt yourself while doing it. A good core warm-up put me in good stead before the combat rolls started.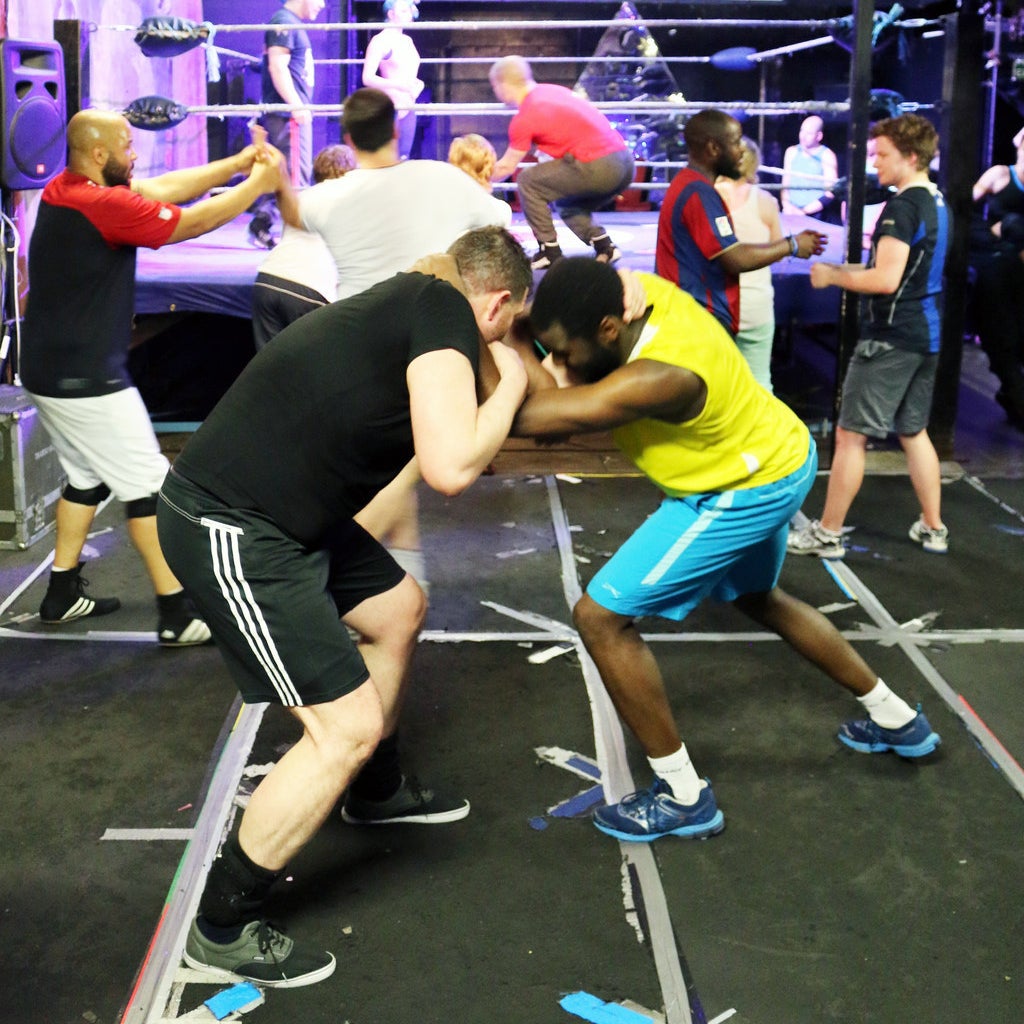 6.
But not in the way you might expect.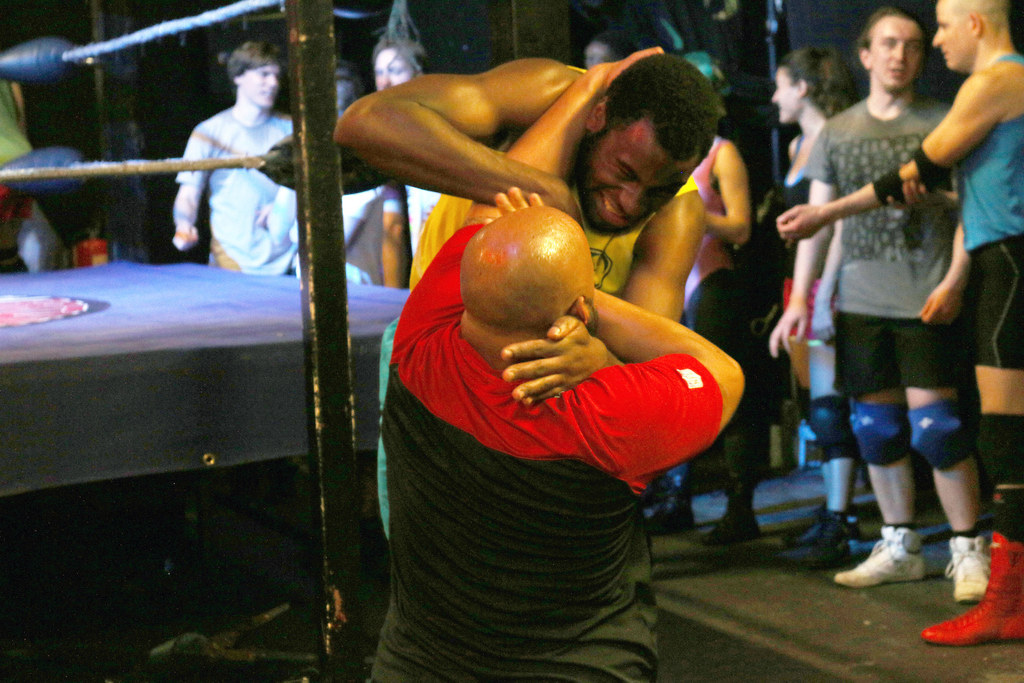 7.
In fact, lucha libre isn't fighting, it's art.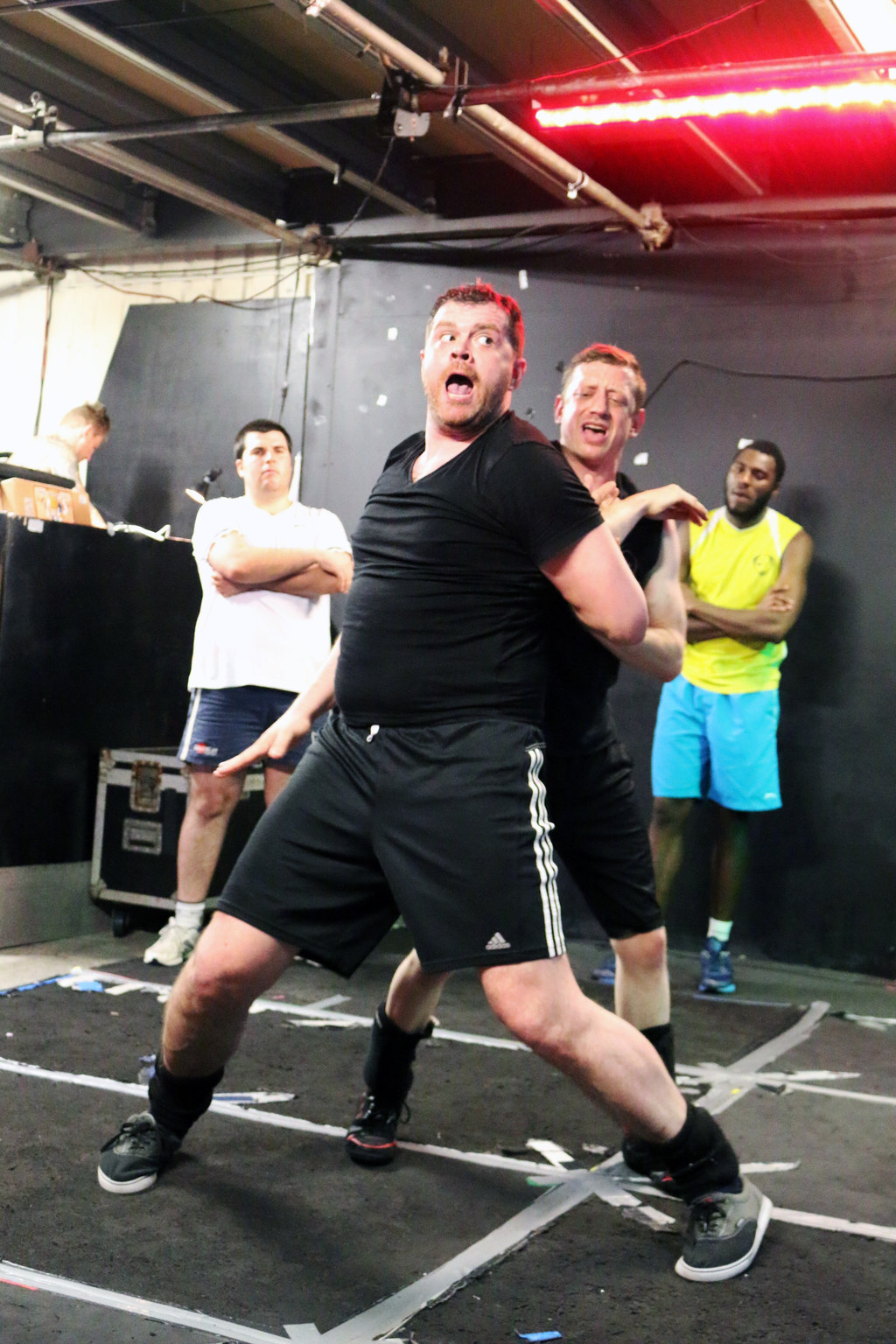 8.
Nailing a good rhythm is tough, but once you get it you can make anything happen.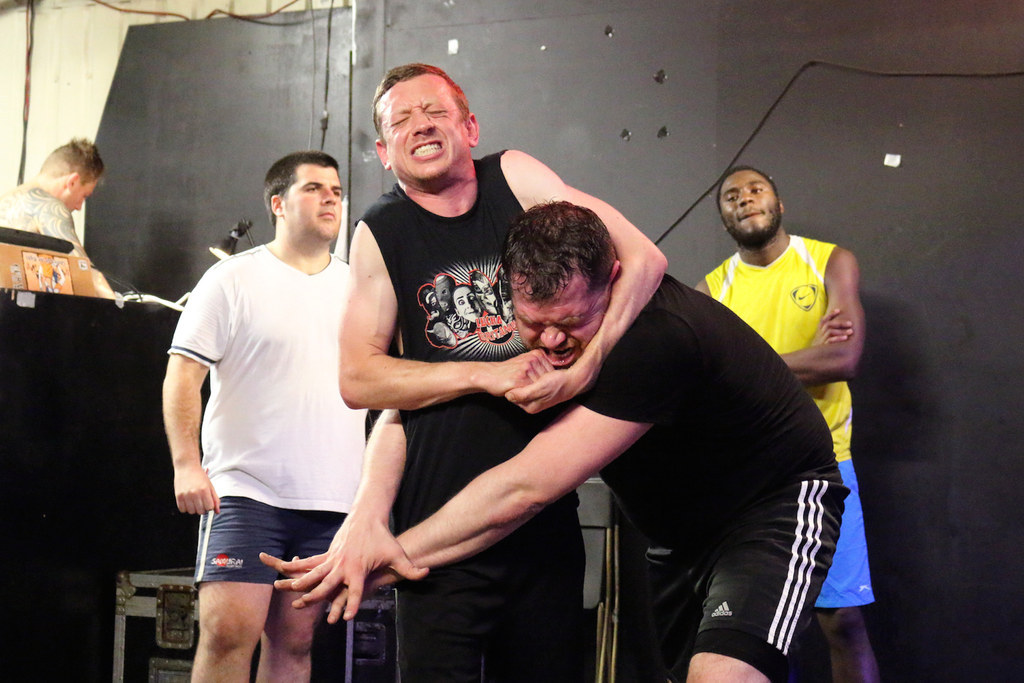 9.
Slowly you learn to put together a collection of moves to make impressive sequences.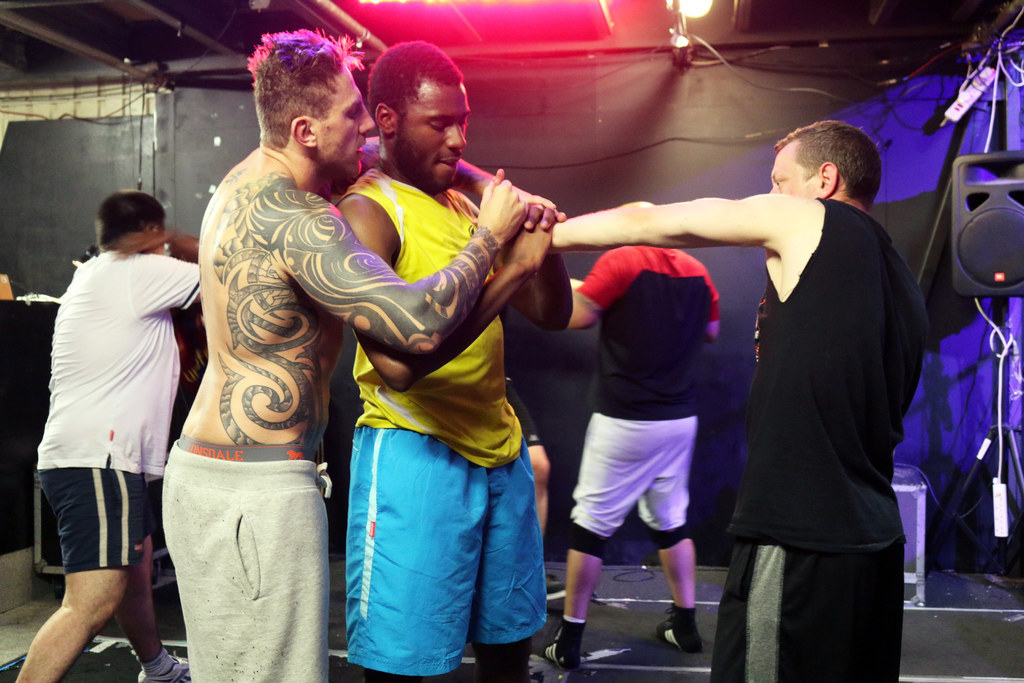 10.
Pulling a good face is also integral when pulling off moves.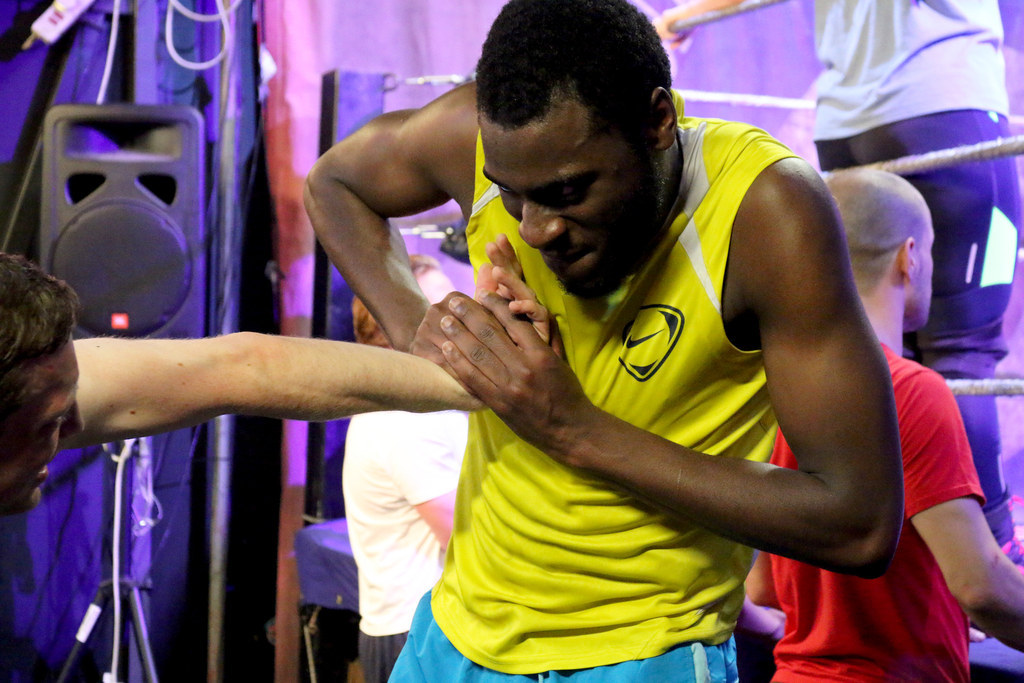 11.
Grimace.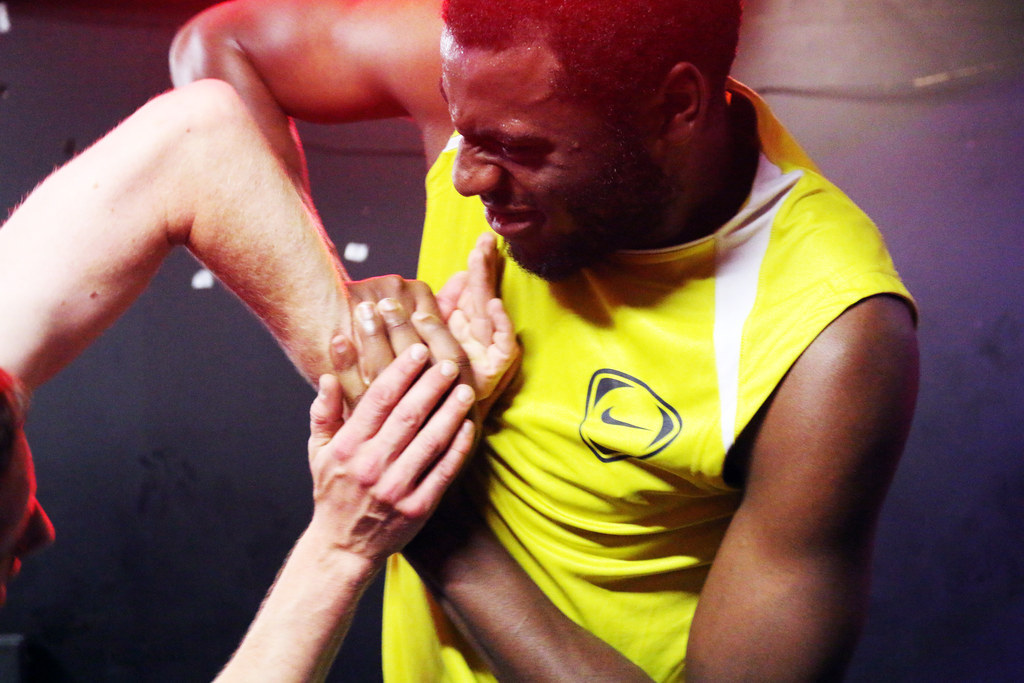 12.
Look shocked.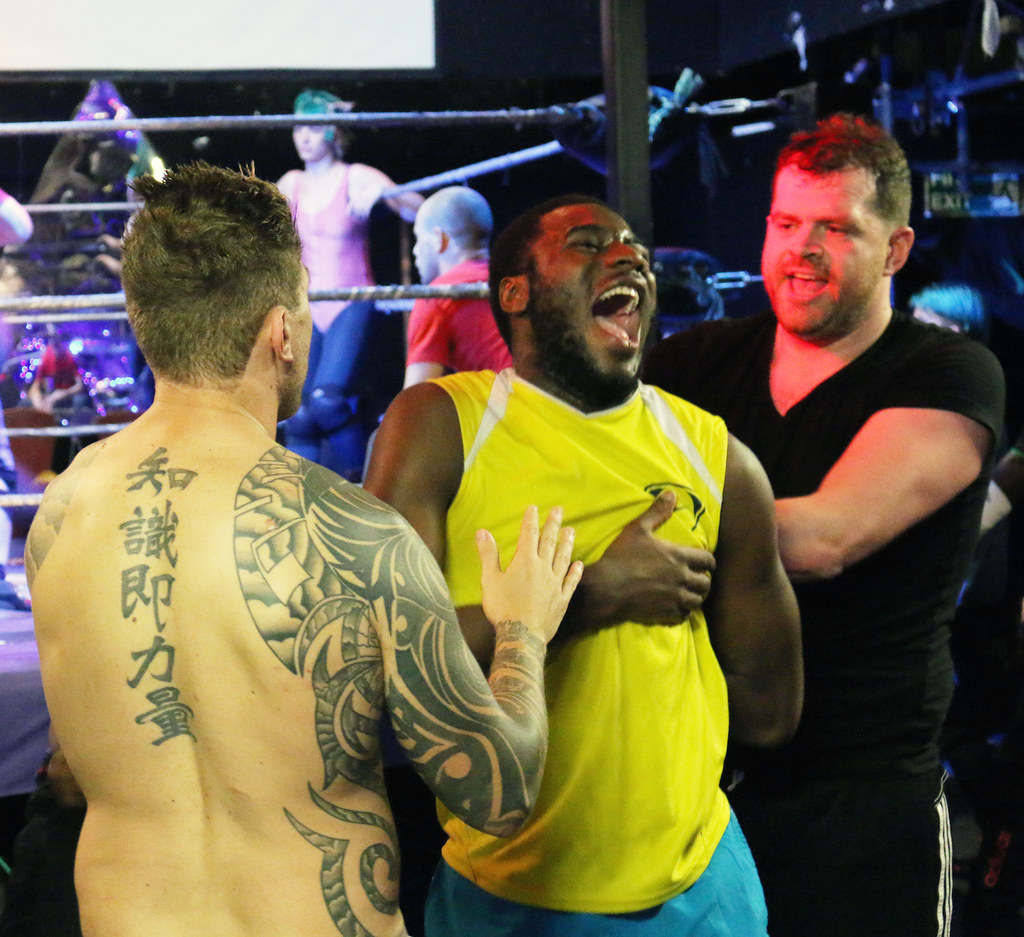 13.
Sell the hell out of those dope moves.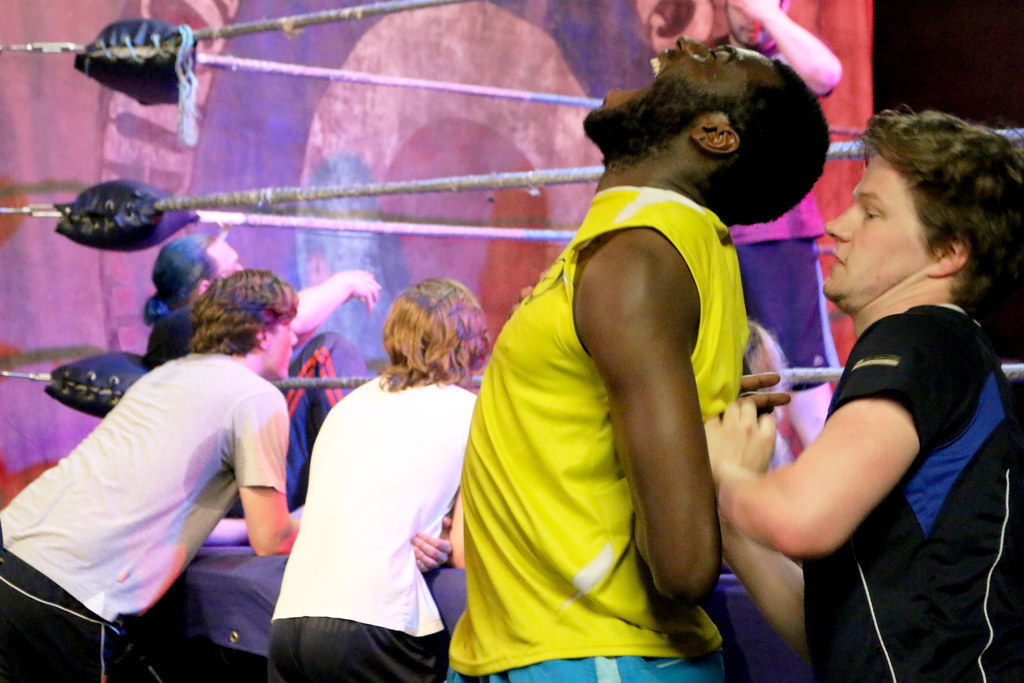 14.
And once you've nailed all of that, it's time to do it all in the ring.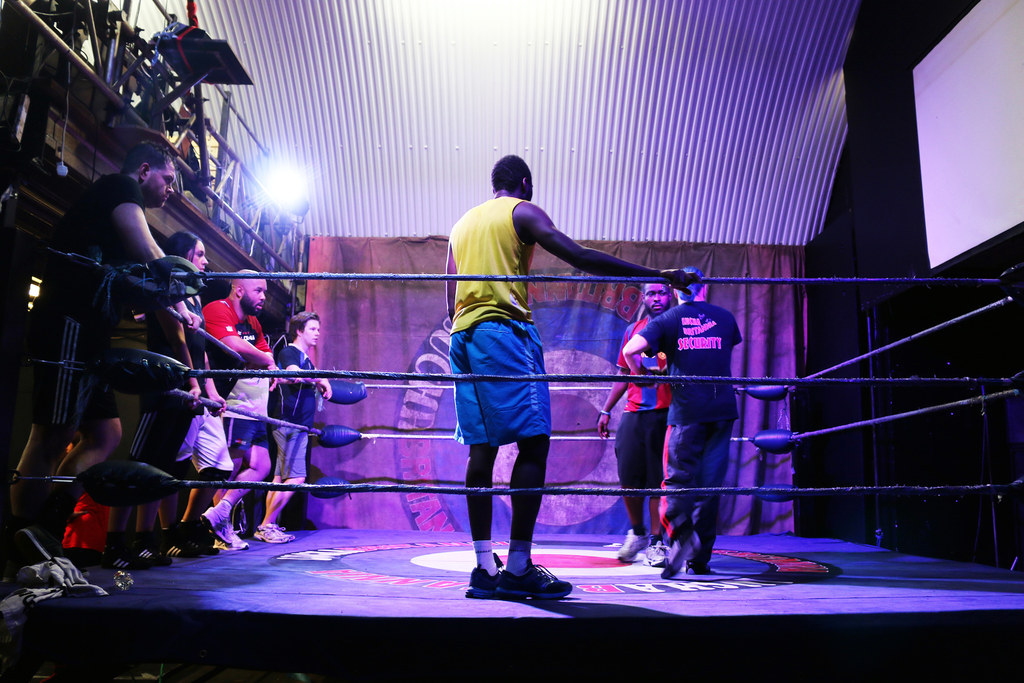 15.
Which is a lot more unforgiving than you'd think.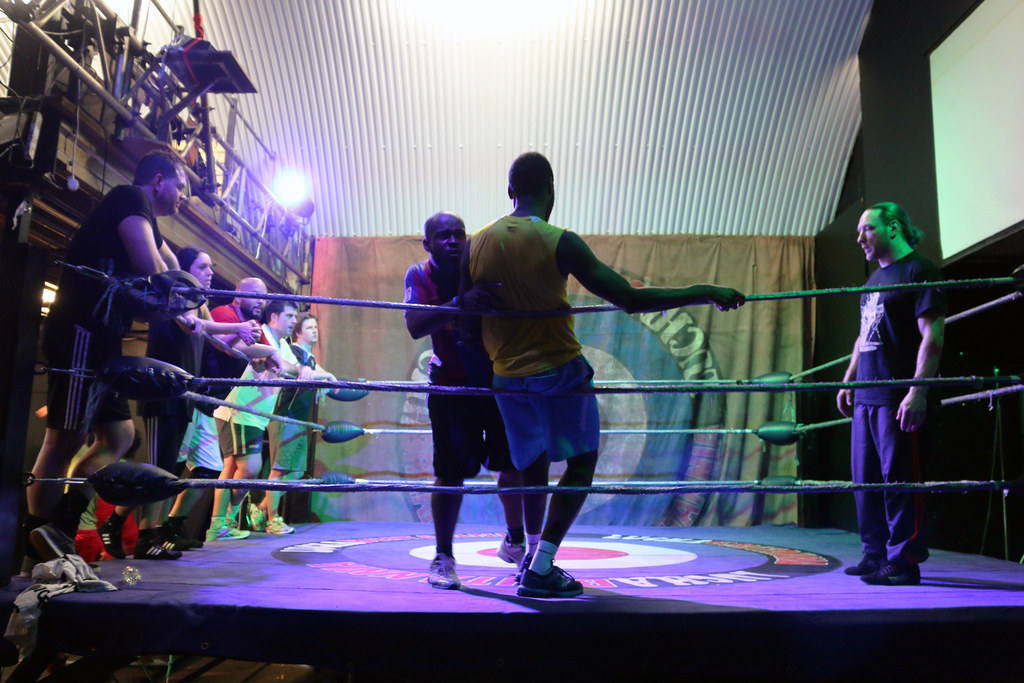 16.
Running the ropes in the ring is an experience all its own.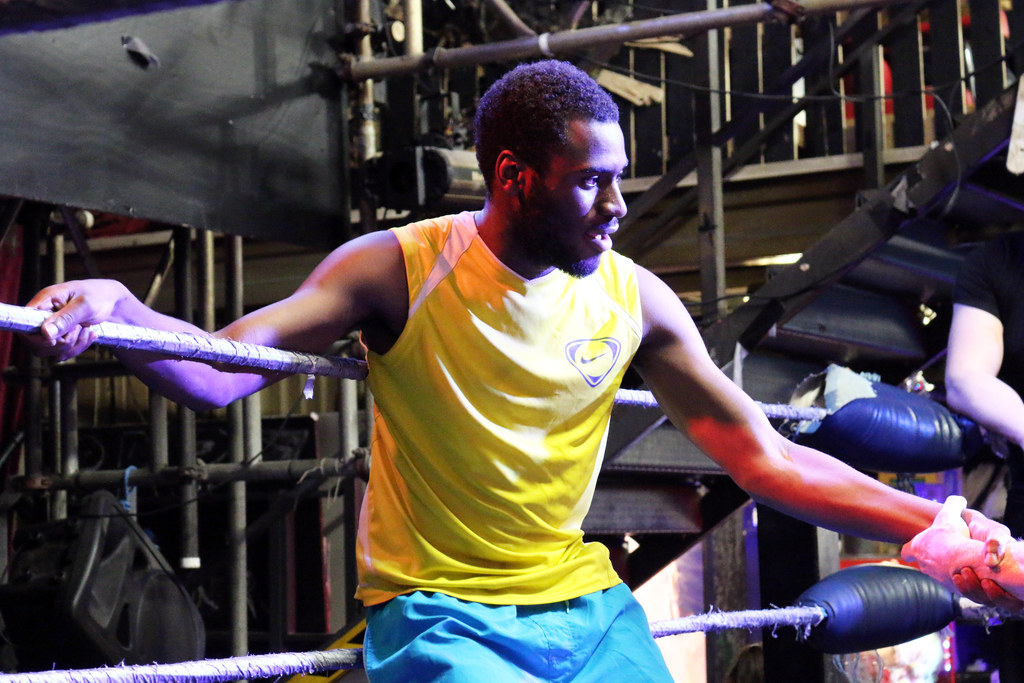 17.
In the end, a lot of it falls down to trust.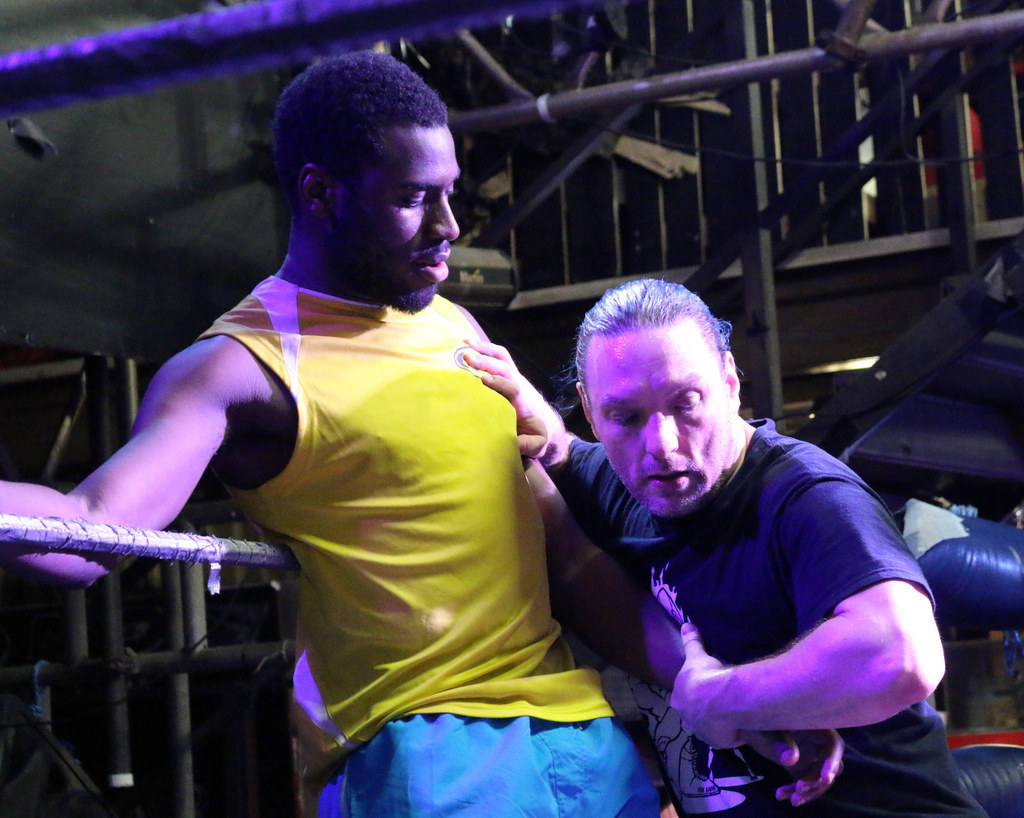 18.
And a couple of musical hints.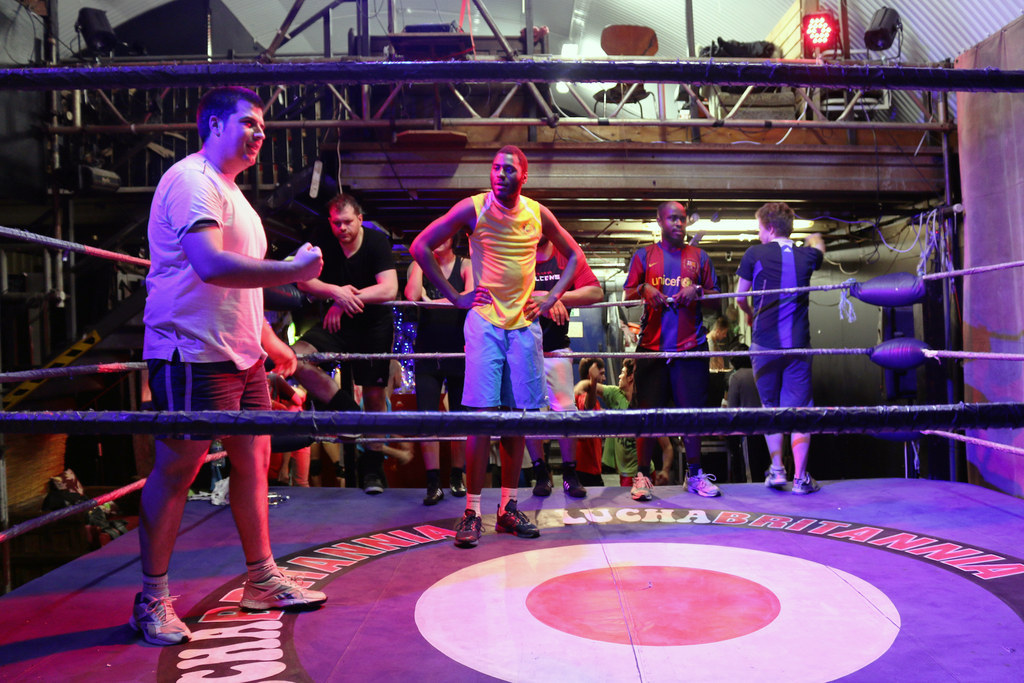 19.
That said, if you don't pay attention, you can get hurt.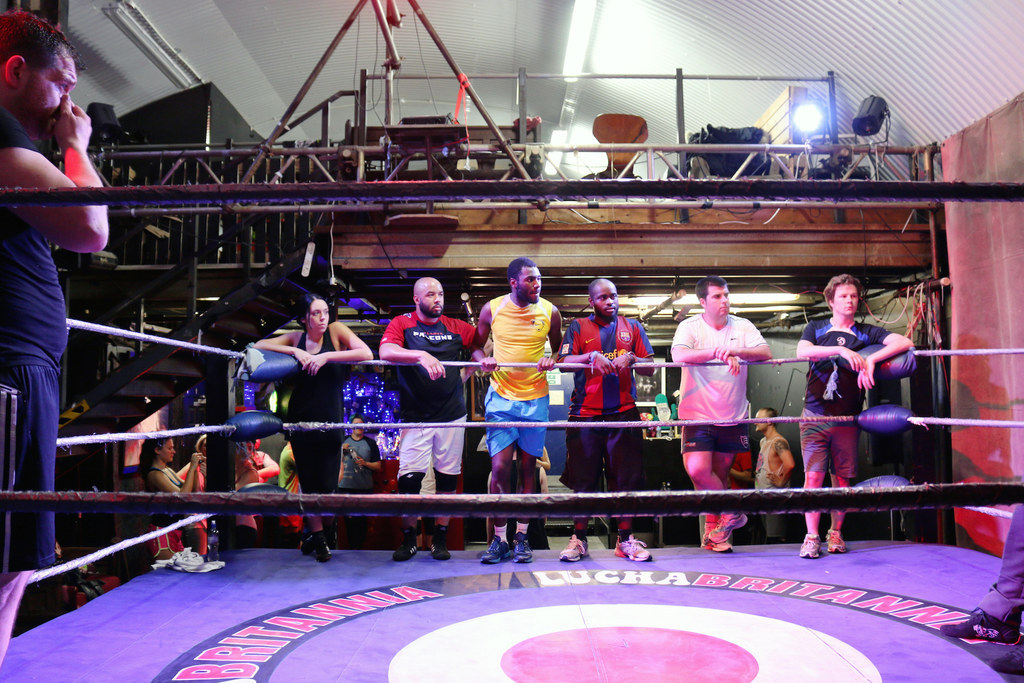 20.
All sorts of people from around London came to take part, and they all agreed it was a unique and fun workout.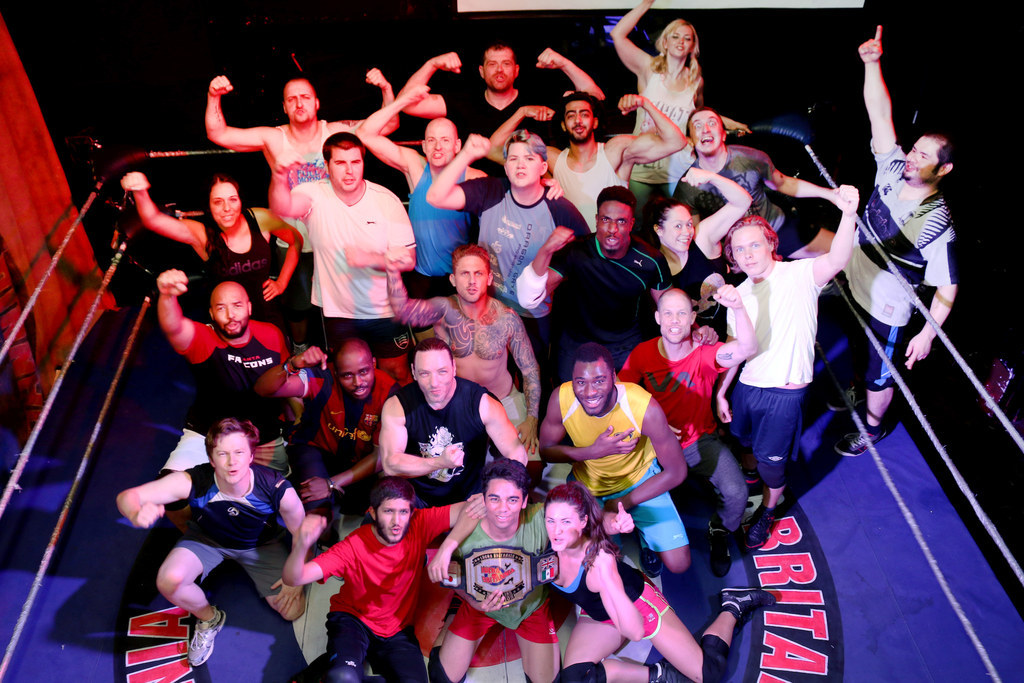 So while I may not be able to pull off spots like this...
21.
I'm well on my way to defying gravity.