The year is 1999, and LL Cool J has transformed into a shark.
In summer that year, cinema audiences were about to be wowed by the great* sci-fi horror film of the decade, Deep Blue Sea.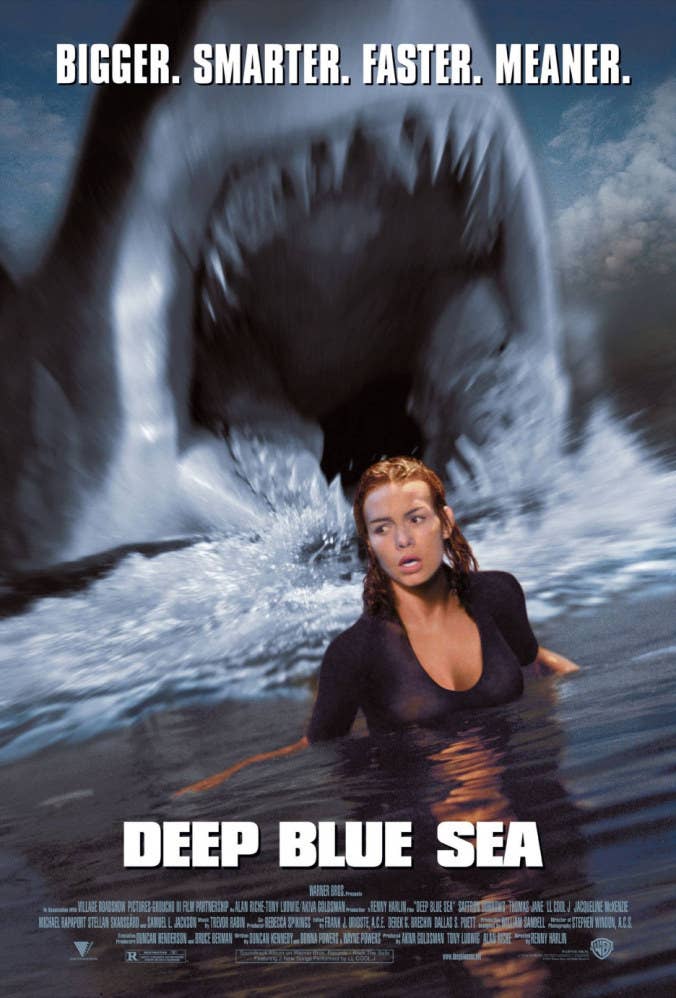 Back then it was trendy for big summer releases to have a hip hop record on the soundtrack.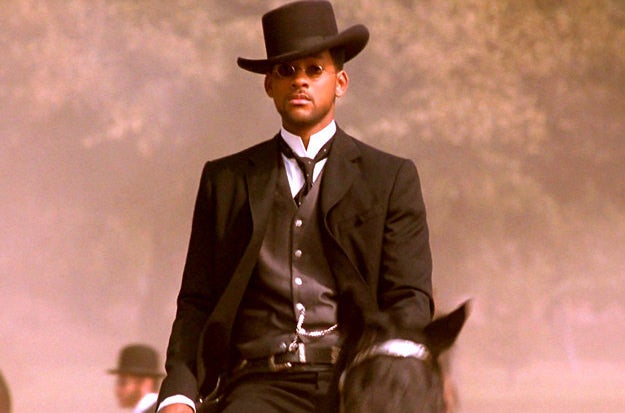 Sometimes the results were good.
Sometimes the results were great.
Deep Blue Sea's effort, however, is nothing short of demented poetry.
At the centre of it all is LL Cool J, who starred in the film as chef Sherman "Preacher" Dudley.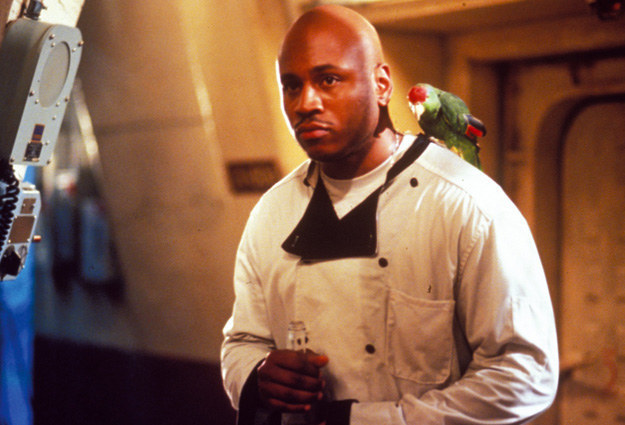 The film, as you might remember, is about a bunch of super-intelligent sharks running wild on an underwater laboratory.
The official song is Deepest Bluest, from LL Cool J himself. It's all about how his hat is like a shark's fin.
He mentions this 35 times during the track.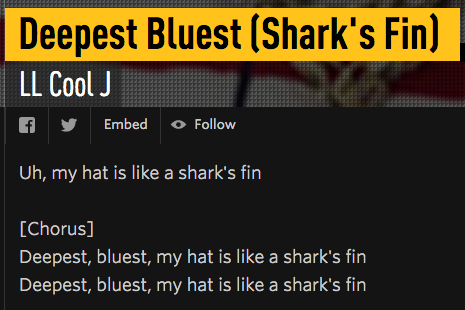 The video is notable for many things; such as LL Cool J's excessive nipple play.
It uses a bunch of synchronised swimmers...
An orchestra for some reason...
And then gets them all completely drenched.
LL Cool J gets absolutely covered.
Imagine the health & safety report for this video.
Frankly it's a miracle he didn't catch a cold.
Eventually it all calms down, so LL can take some time to rap underwater to the film's cast...
Before finally transforming into a shark.
This is how to make a track to close out a blockbuster movie in 1999.
Rapping about the Titanic and turning people into zombies with your shark bite.
The video ends with Michael Rapaport (aka Phoebe's ex who shot a pigeon) watching the video and calling LL Cool J "really creepy."
Never forget.