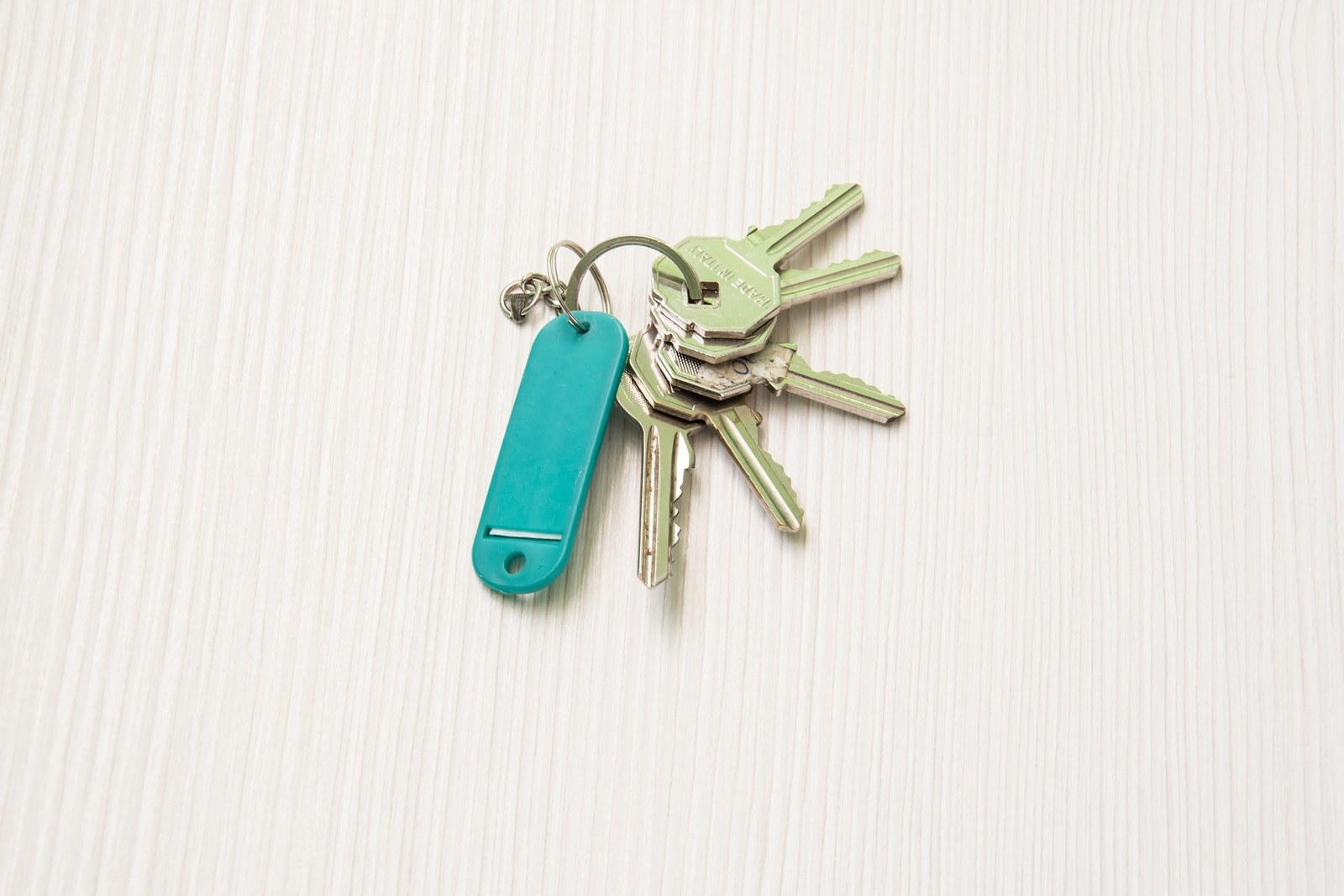 Each people are dreaming of having to own a house or a place to call a home. But because it is hard to get on property ladder to buy house. Many people are forced to rent despite of the fact that the cost of rent is higher than buying a house. As a result, moving to a new house is not new episode. It is an expected life event for households who are renting for many years whether you are renting on private landlord or on housing association.
There are two types of rent accommodation known here in UK that is private renters and social renters. Private renters mean renting from someone who owns a property while social renters mean renting from council or housing association. The difference between the two is that the latter rent is affordable in housing association than in private landlord. On the other hand, numbers of private renters are higher with average of almost five million household whereas social renters have more than two million household in housing association and more than one million in local authority in 2014 despite of low-cost rent offered by government.
The reasons are first, government failed to build enough affordable house. Secondly, few migrants are qualified for social housing aside from getting form to fill in and passing to test is not easy. Therefore, millions of people across the country are renting privately. If you are one of those people who are renting here in UK or tenants who plans to transfer due to some reasons. Then, you should be aware of these things when looking for flat to avoid trouble.
Right to rent
If you live here in UK for many years and not British citizen. You probably read some information and controversies regarding this act a year ago. However, if you are new here and staying here for limited time then this is one thing that you must know. Right to rent was introduced in the immigration act 2014 as part of government's reform to immigration system. This scheme simply means that illegal migrants are not allowed to access in private rental property. It was first enforced in west midlands since October 1, 2014 then, far-flung across England last February 1, 2016. And now, the government is planning to widen this right to rent scheme on the rest of UK but no definite date when will this scheme will roll out.
To illustrate this, landlord or letting agent will check the immigration status of all occupiers or adult over 18 finding property to rent. The landlord will be asking your official documents and passport that will prove your right to rent. It should be completed in the twenty-nine days before you signed a tenancy. However, if you are Irish and British citizen but didn't have passport. Your birth certificate and other accepted proof of your identities should be sufficed. On the other hand, if you rent before 1st February 2016. This check is not required unless your landlord receives a notice from home office informing your landlord that you are disqualified from letting property. Therefore, arrange your immigration status before signing to tenancy.

Do not enter tenancy without written tenancy agreement
When you found a house or flat to rent, you must look for written tenancy agreement. There are many types of tenancy in UK. If your tenancy starts before 15 January 1989 then you could be enlisted as protected tenant or known as regulated tenancy. This type of tenancy has the strongest rights in private renting. For, tenants are entitled to fair rent with the set maximum amount and stronger rights against eviction. Or occupier with basic protection. Occupier with basic protection is not a lodger. Despite that tenants live in the same building with the landlord, they have separate accommodation. They did not even share in facilities like bathroom and kitchen. Moreover, tenants have more protection than excluded occupier because landlord cannot evict tenant by words. On the other hand, if tenancy started on 15 January 1989 but before 28 February 1997 then your tenancy agreement is assured tenancy. Assured tenancy means tenants have right to live in the property as long as you pay your rent and respect your terms of tenancy agreement. However, if tenancy started 28 February 1997 then your tenancy agreement is Assured Shorthold Tenancy agreement or AST. This is the most common types of tenancy now. Under this type of agreement, tenants have right to live in property until fixed term. This is to ensure that both rights are legally protected. Although, mostly agreement on both party are only done verbally which is still regulated by the Landlord and Tenant's Act 1985. But still, a written contract document makes a big difference than verbally agreement. For, it will serve as your basis if conflict arise.
Hence, when looking for rental property make sure that you read carefully and understand the tenancy agreement before signing the contract. This is to check for any unfair terms.
Ensure deposit protection
Landlord will ask you to pay 1 or 2 months deposit before you can move in their flat. Those that you paid to your landlord should be put in authorised schemes or known as tenancy deposit protection scheme. Your landlord is required to protect your deposit which started in April 6, 2007 under the rule of law. When your landlord received your deposit. Your landlord has two choices which types of tenancy deposit protection schemes to place it. Generally, it can be place on custodial scheme wherein the deposit is paid into a special account that will look after for the duration of tenancy. Or insurance scheme wherein the landlord can able to keep the deposit in their own bank account. And, you can refund your deposit at the end of tenancy according to agreed resolution or agreed deduction between you and your landlord.
Your landlord has given 30 days to submit it to chosen TDPS with your information. In the same way, you must check your landlord and his chosen scheme. You should get receipt for it to make sure. Hence, this tenancy deposit protection scheme will keep your money safe.
Do not forget to take meter
You must know the type of meter before you move in in your new rented house. Normally, there are two types of meter in rental properties i.e., regular credit meter wherein you pay the bill according to how much energy that you consume. You may be billed monthly or quarterly. And, repayment meter wherein you pay your energy in advance through adding credit to a card or key. This type of meter is the most expensive way for paying your energy bill but, prominent with landlords. Either way, you should notify the energy provider about the date of your move in. This is to prevent paying previously unpaid energy bills that you never use.

Find out who your landlord
Rental properties are easy to find out because they advertise their property through online and newspaper. However, many landlords prefer to be anonymous and use letting agent or managing agent to administer in their rental property. Whatever ways that you found a flat or house to rent. You should check and verify who your landlord is. This is to avoid giving your money as rental payment to con man. And, discovered that your chosen property does not really exist. Another reason why you need to verify your landlord is to avoid the risk of illegal eviction due to subletting, rent-to-rent or landlord didn't have permission to mortgage lender's company to rent the property.
Nonetheless, there are various ways to confirm your landlord such as issued deposit receipt, council tax department, gas safety certificate or land registry. You can also see it on national landlord association website.
Gas Safety Certificate
When you found a property to rent. Do not forget to ask for gas safety certificate to the landlord or letting agent when you go to view the property. This is to ensure that gas appliances and fittings are safe to use. In the same way, it will give you assurance that landlord is following the required safety standard. Likewise, your landlord or letting agent should provide you a copy of this gas safety certificate within 28 days from the time you move in.
Furthermore, if your landlord has a responsibility for the safety of tenant. Tenant have responsibility too about gas safety. You should allow to access gas safety inspection to carry out in your rented property. To check the pipework, flues and appliances needs repairs or still safe to use. Usually, this gas safety check is performed by registered gas safety engineer every twelve months.
Smoke Alarm and Carbon Monoxide Detector Test
Since 1st October 2015 private landlords are required to install smoke alarm and carbon monoxide detector in their rental property. There should be smoke alarm installed in every floor whether the living accommodation is entirely or partly used whereas carbon monoxide detector should be installed in any room which has appliances that can burn or contains solid fuel. Whether the living accommodation is used entirely or partly.
Landlord will check will test the alarm on the first day of your tenancy with your present. Usually, new tenant will sign inventory to record that alarm was tested by your landlord and working properly. After the alarm was tested by your landlord, it is your responsibility for your own safety. Thus, you should check the alarm regularly to ensure they are properly working.

Tenancy Inventory Check
When a tenant moves in and move out in rental property. A letting agent or landlord itself will perform initial inspection on the interior, exterior décor fixtures and fitting, the condition of these items, meter reading and record it with photograph. This process is known as tenancy inventory. Tenancy inventory is a document containing accurate detail regarding the content and condition of property accompanied with photographs. Normally, inventory can be done even without tenant presence but both parties should sign in. This is important for both parties because it will be used as evidence when there was damage in property. Likewise, it will safeguard tenant's deposit against unfair deduction. Thus, they will be performed two inventory records. The first inventory is before new tenant moved in and the second is when tenant decide to move out.
Rent Increase
The cost of rent is depending on the types of tenancy and location. Nothing will stay same forever when it comes in paying rent. Whether we like it or not. Rent prices is relying in the ongoing economy that goes around them. Hence, rent increase is permitted by law. Landlord can increase rent depending on the type of tenancy and follow certain rules. Thus, knowing your types of tenancy is essential when entering in rental property.
However, you can negotiate to your landlord after you receive a notice of rent increase. When you think that increase is not fair or not affordable. In some cases, landlord would prefer that their properties are occupied than having possible vacancy.
Eviction
One of the things that all tenants fear is eviction. In fact, eviction is constant thing to all renters. It is not an easy process on private landlord's sector that strictly following the law and painful on tenant's side. But, this is one thing that cannot be change. Like rent increase, eviction has proper procedure. And, landlord must follow it when they want to evict their tenant. These procedure is depending on the tenancy agreement and terms. If your tenancy agreement is assured shorthold tenancy or AST which is the common standard tenancy agreement now in UK. Landlord will serve section 21 notice at least two months period for fixed term. They should respect fixed term until it expires. Landlord cannot evict tenant while term is not yet finish. Normally, fixed term run on six to twelve months. However, section 21 is serve is mostly serve in AST and common notice serve by landlord when they want to gain their property. Although, section 8 can also serve by landlord with AST agreement. Section 8 is usually serve when tenant breach of contract. Nevertheless, all eviction always goes with notification. For, this is the first step before going to court.
Final Words
Living in rental property is truly tough situation. For, relationship between landlords and tenants are not all the same. There are times that relationship is going well. And, there are times that conflict arise. Thus, the only thing that is unchangeable for all tenants are uncertainty of permanent habitation that result in frequent relocation.
This post was created by a member of BuzzFeed Community, where anyone can post awesome lists and creations.
Learn more
or
post your buzz!