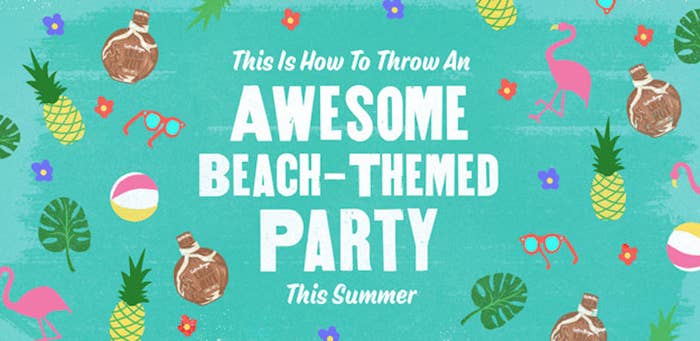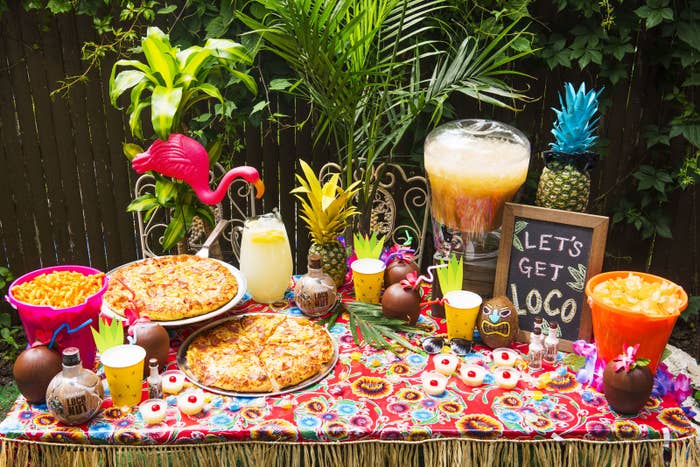 1.
Grab some tropical items from the store and transform your table into a beachy bar space. Why not add some coconuts to play up the summer theme?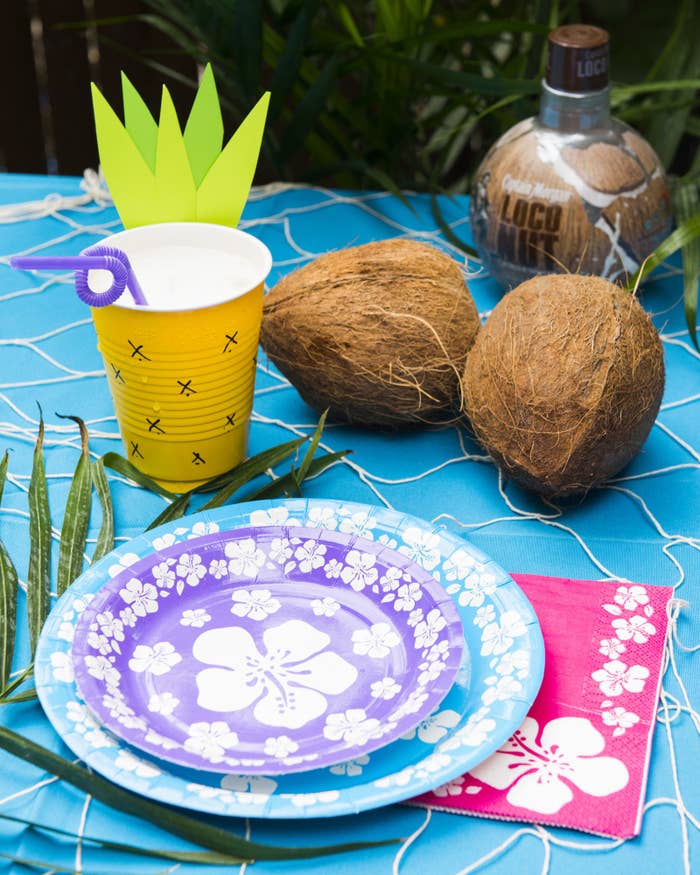 2.
Spice up your LocoNut on the rocks with some coconut cups.
3.
Make some tropical-themed punches for your island guests.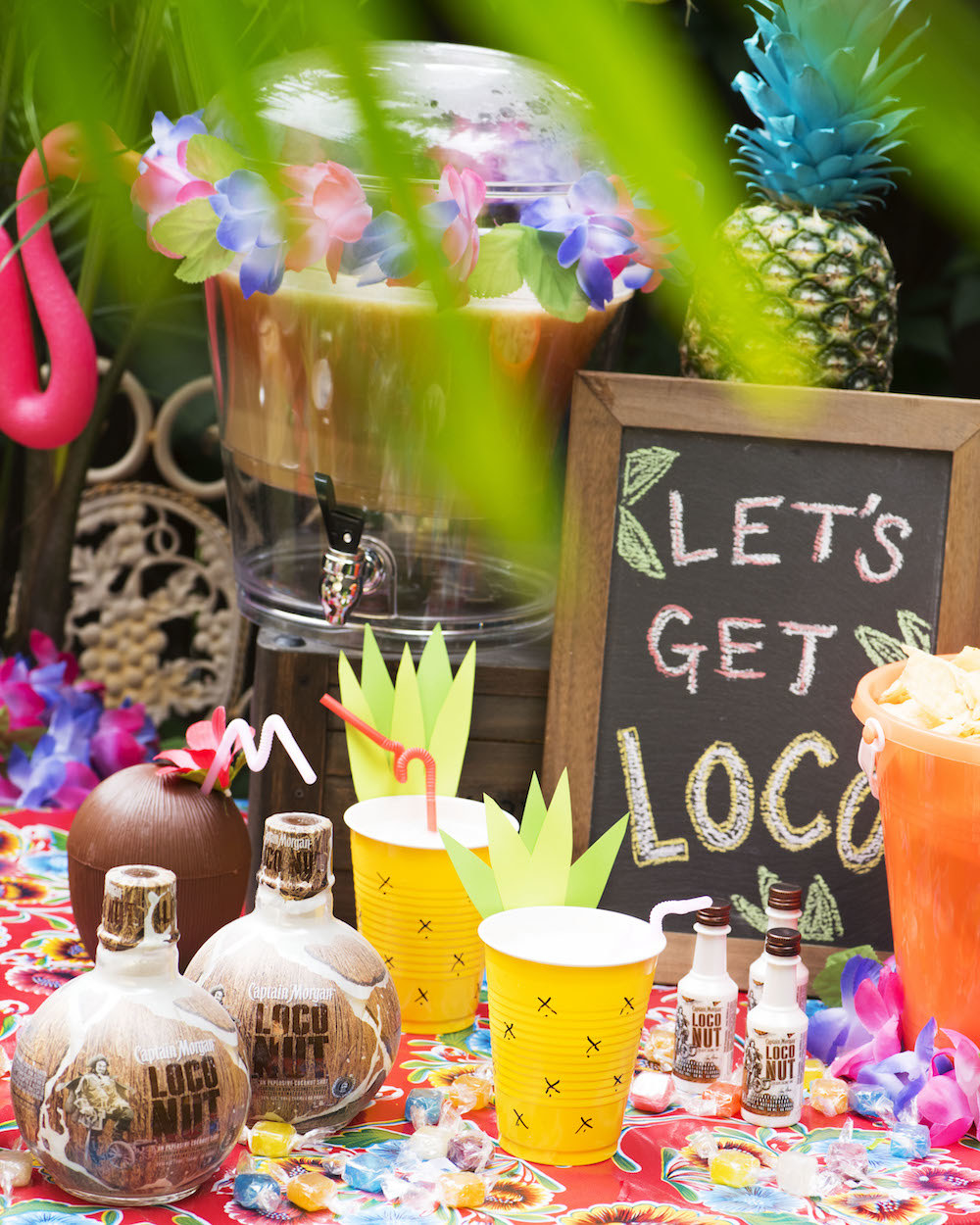 4.
These yellow pineapple cups with construction paper and marker are so easy to make and, oh my god, how cool are they?
5.
Give your cans and bottles the chillest spot in your house by cooling them off in an inflatable pool.
6.
Don't forget: if you're going to drink, you gotta eat. Feed the masses by ordering Hawaiian pizzas from your favorite delivery spot.
7.
Ditch your boring bowls and store your snacks in beachy pails and buckets.
8.
Snag a few pineapples and coconuts from the grocery store and paint 'em up to add some personality to your party.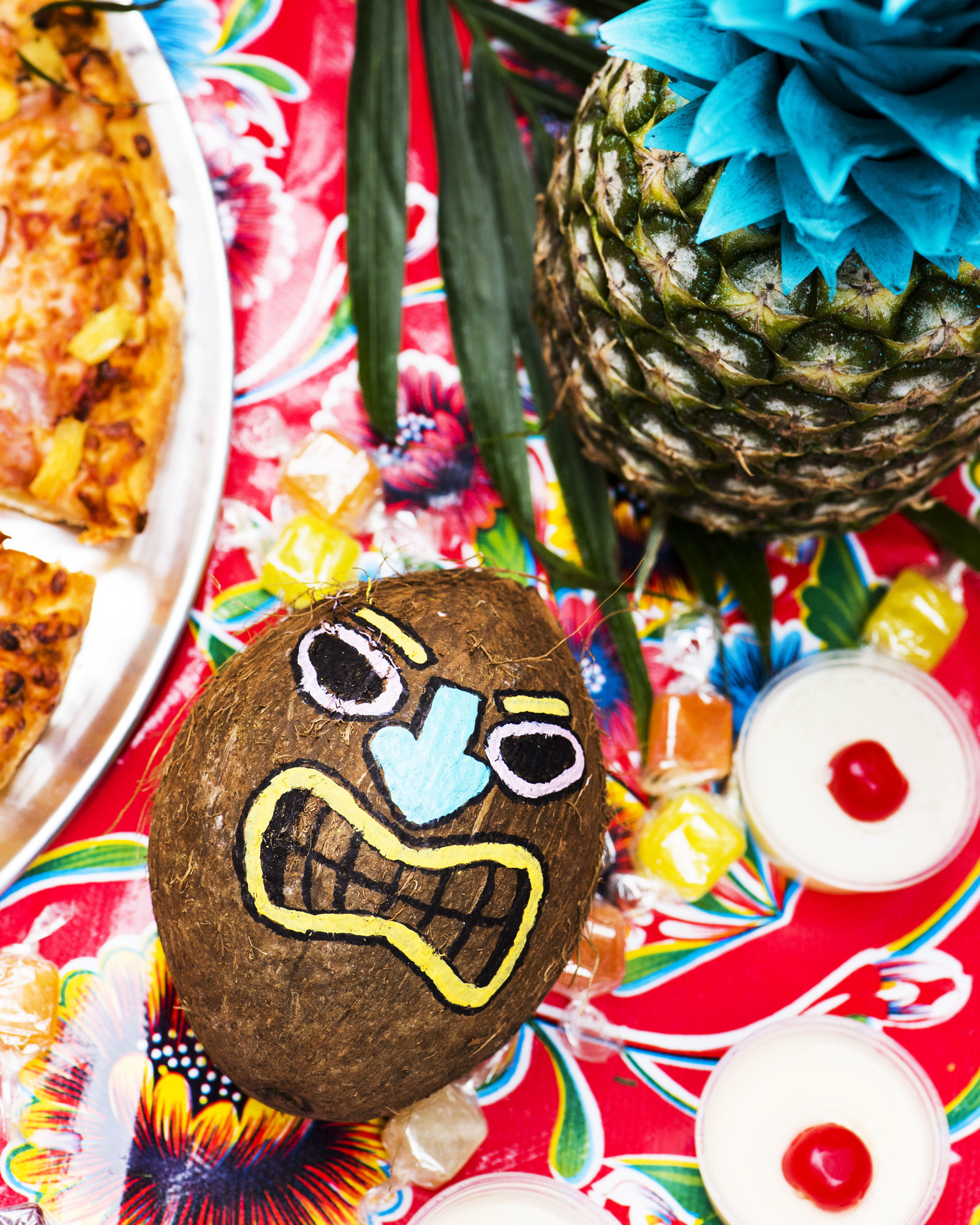 9.
After you've snacked up, treat your guests to some coconut jello shots before getting to the party games.
10.
No party is complete without a piñata. Fill it with coconut candy and 50ml LocoNut bottles to surprise your guests.
11.
Find the coconut in the pool (one coconut in an inflatable pool with ball pit balls). Blindfold your guest and time them to see how fast they can find the coconut.
12.
You're never too old for loco limbo.
13.
Finish your tropical voyage with Locopops.
Photographs by Sarah Stone and Lauren Zaser / © BuzzFeed
Illustrations by Dan Blaushild / © BuzzFeed
Don't forget — it's not a party without Captain Morgan. Give your party the gift of Captain Morgan LocoNut, an insanely delicious shot made with Caribbean rum, coconut liqueur, spice, and natural flavors.
Use your Coconut. Drink Responsibly.