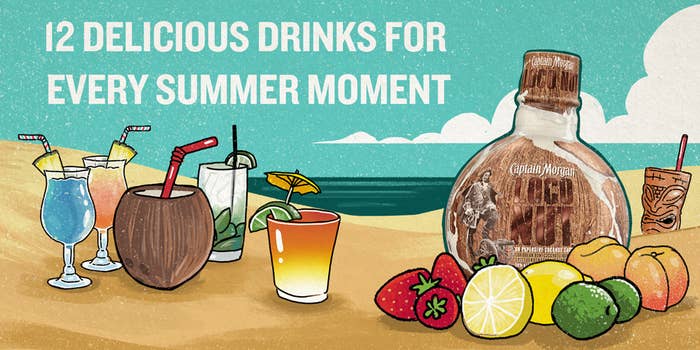 1.
When that one friend with the cool roof has everyone over for drinks.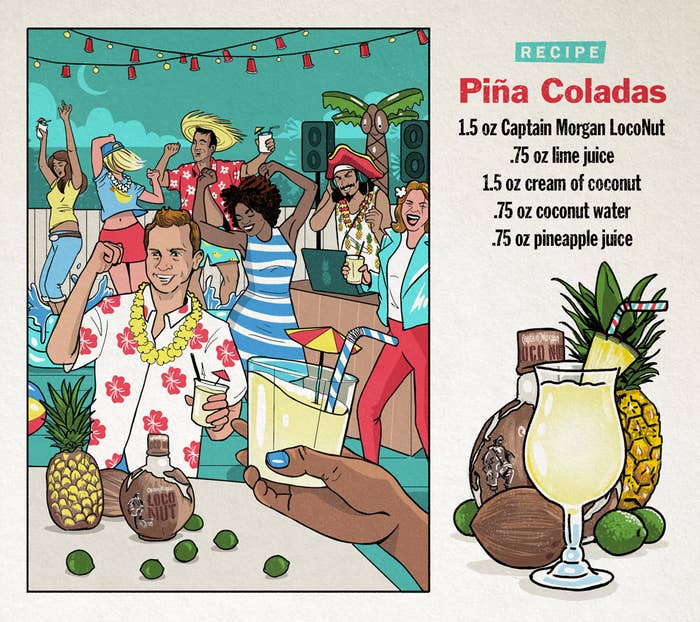 2.
Inviting everyone over for a backyard brunch is the perfect excuse for day drinking.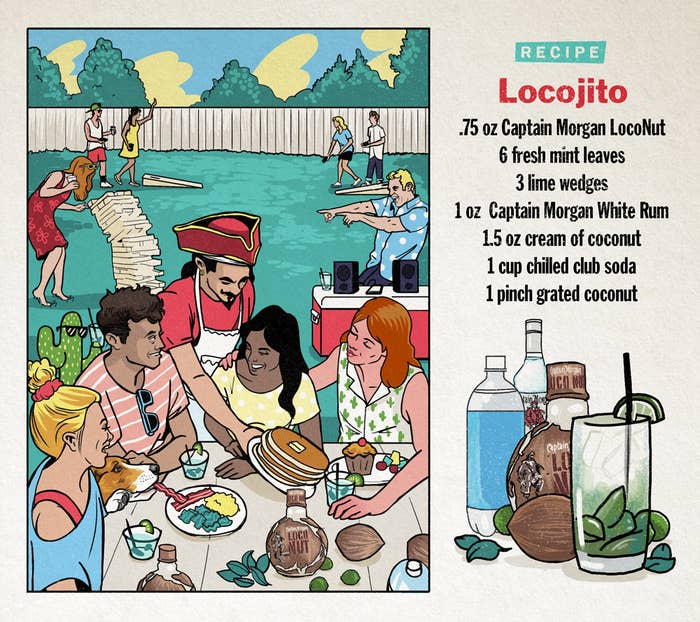 3.
TBH there's nothing better than that first sip of your drink when you hop out of the pool.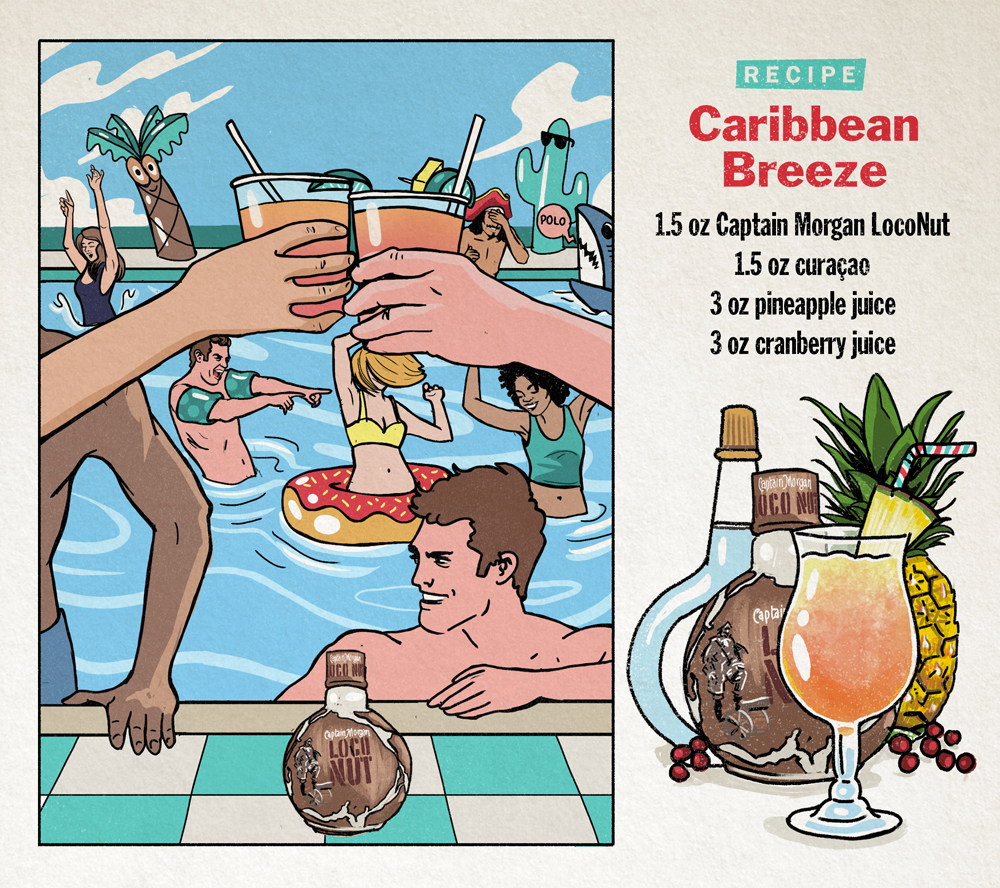 4.
When the weather is perfect outside, grab some speakers and some homies and bring South Beach to you.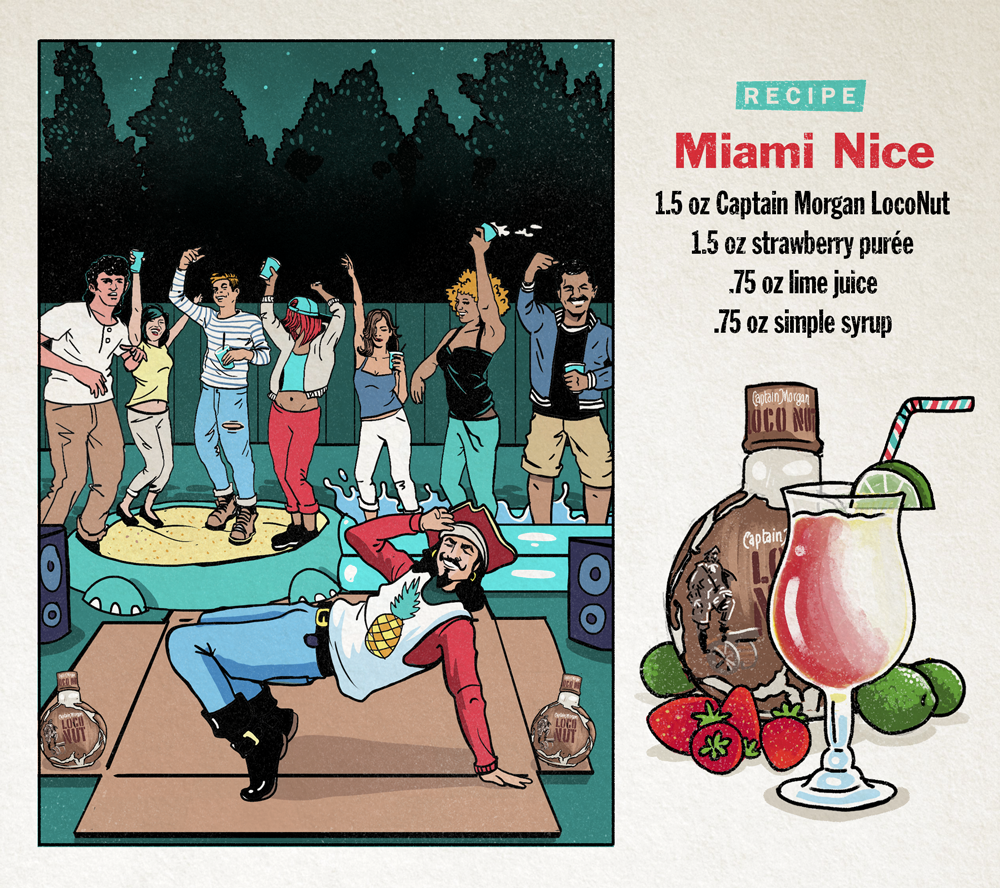 5.
Have a kick-ass game day in the front yard — because why not make your neighbors jealous?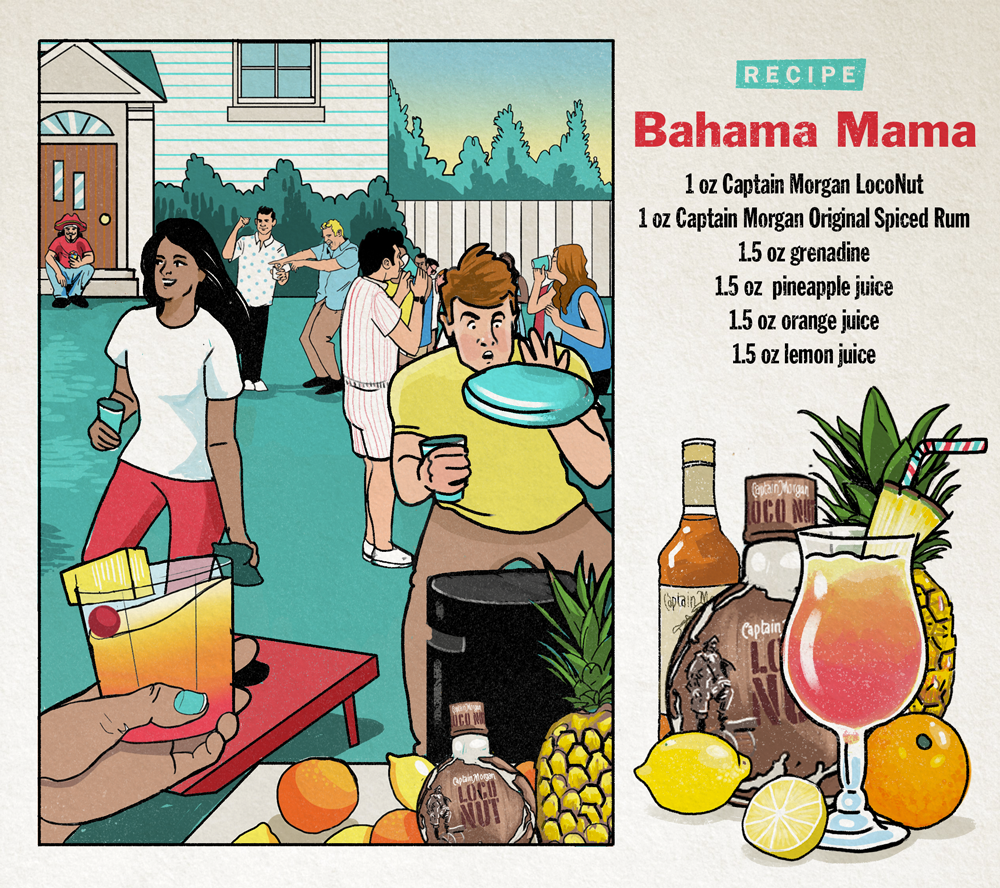 6.
Make drinks and head to the beach 'cause it's finally Saturday and you're craving some sun after a week at your desk.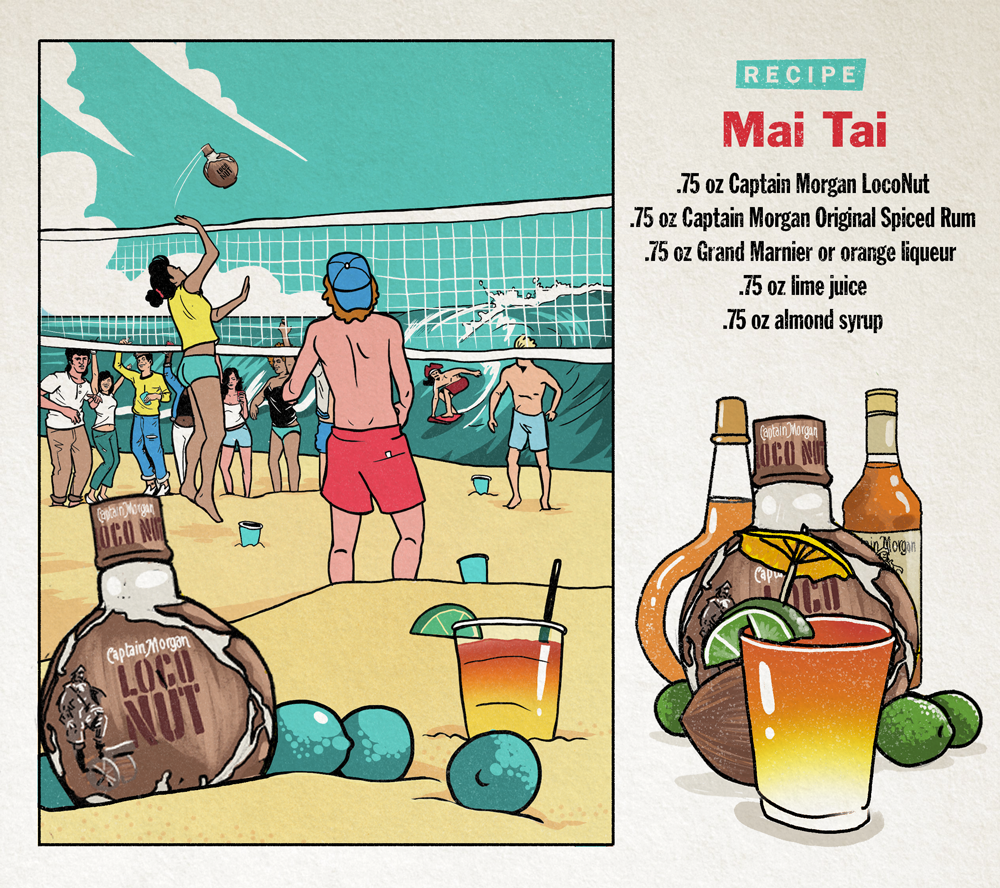 7.
LocoNut vibes aren't exclusive to the beach. Deck out your garage and throw a beach bash.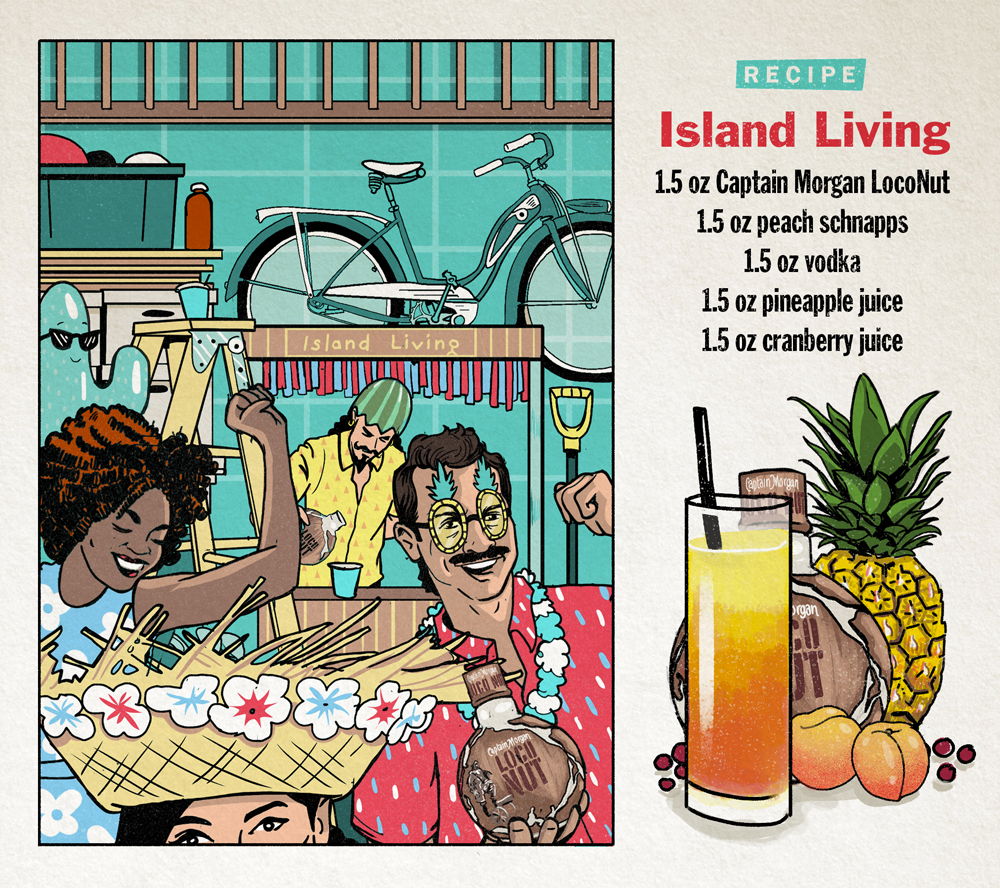 8.
You don't have to be outdoorsy to have a blast outside. Throw a backyard bash with tunes, drinks, and torch lights.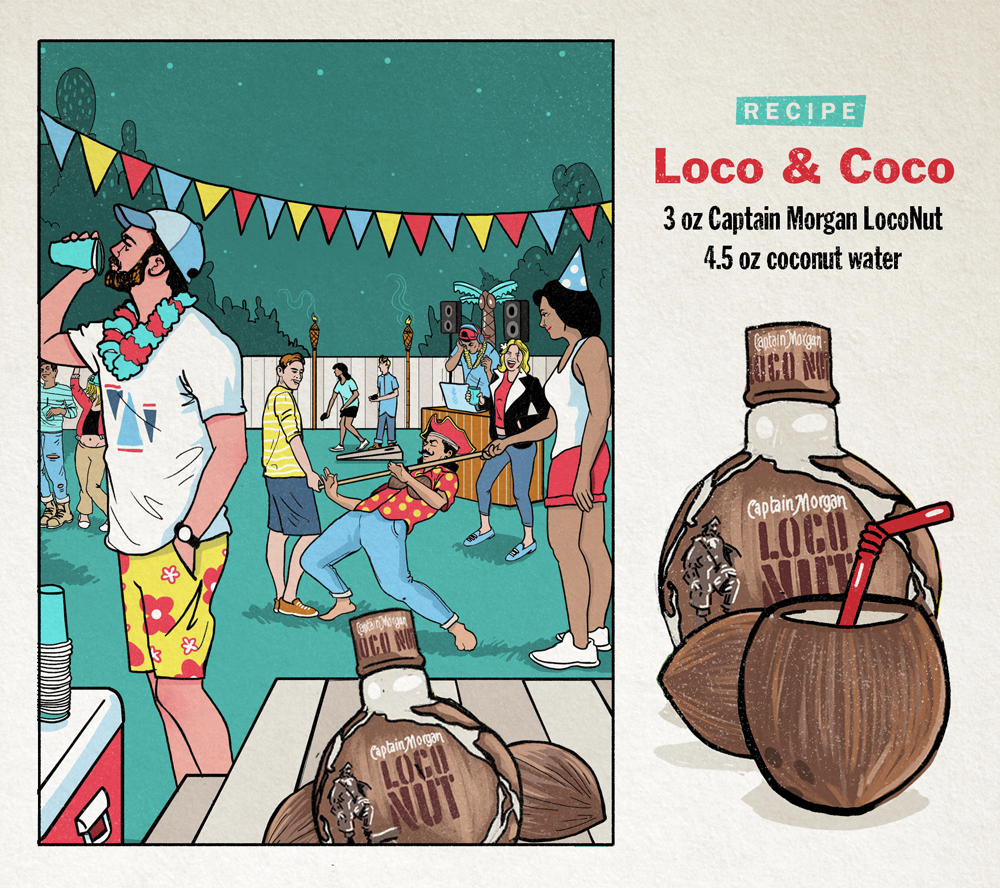 9.
Jetting out of work like it's the last day of school and sprinting to meet your friends at the nearest outdoor bar.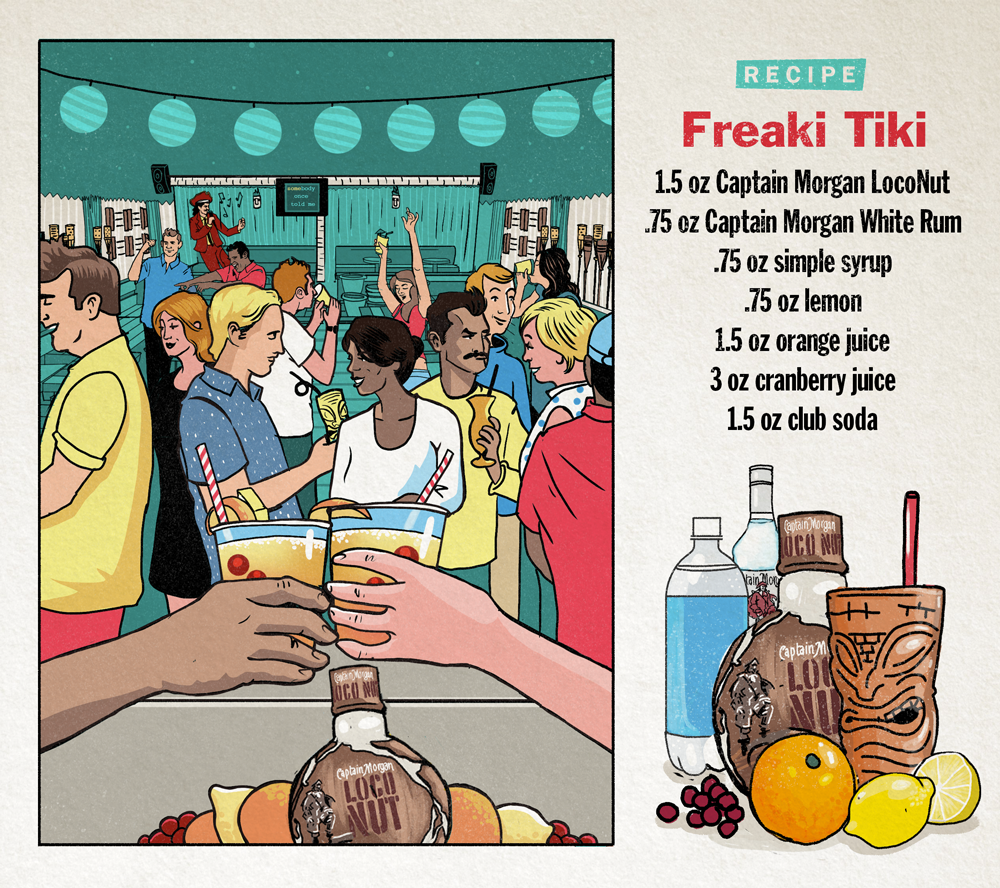 10.
Rock out on the lawn to your favorite bands, best friends, and a drink in hand.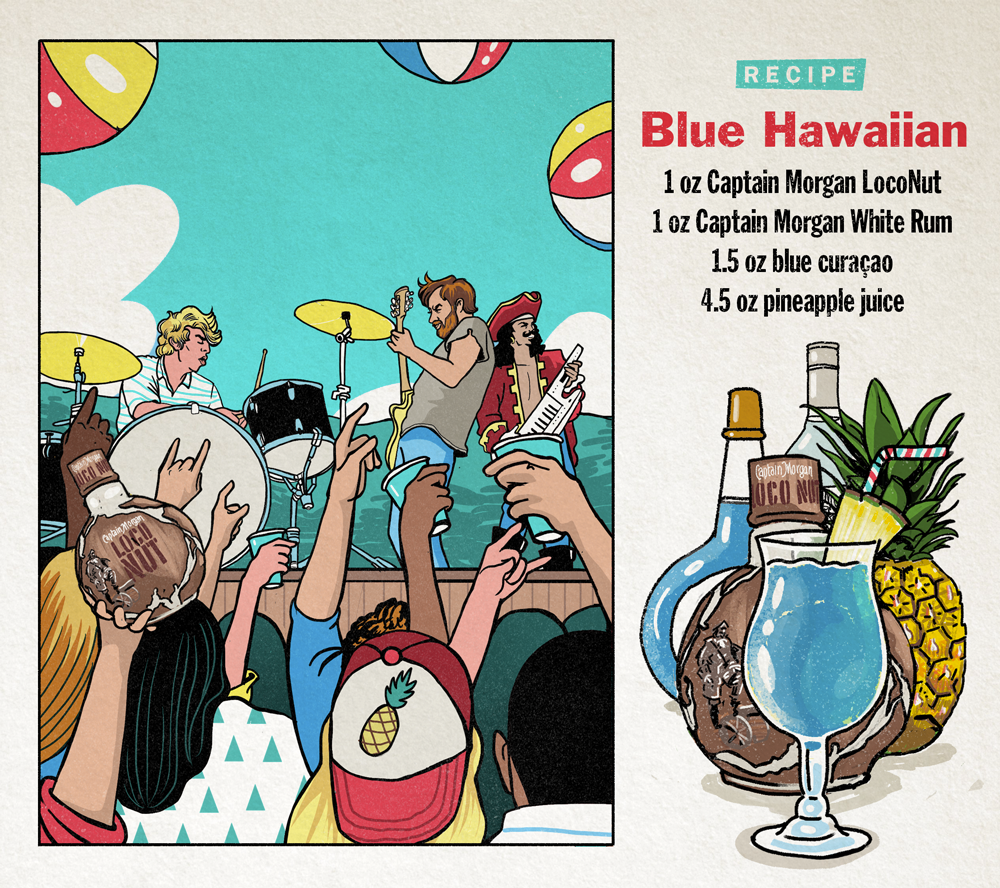 11.
Usher in the night right as the sun sets.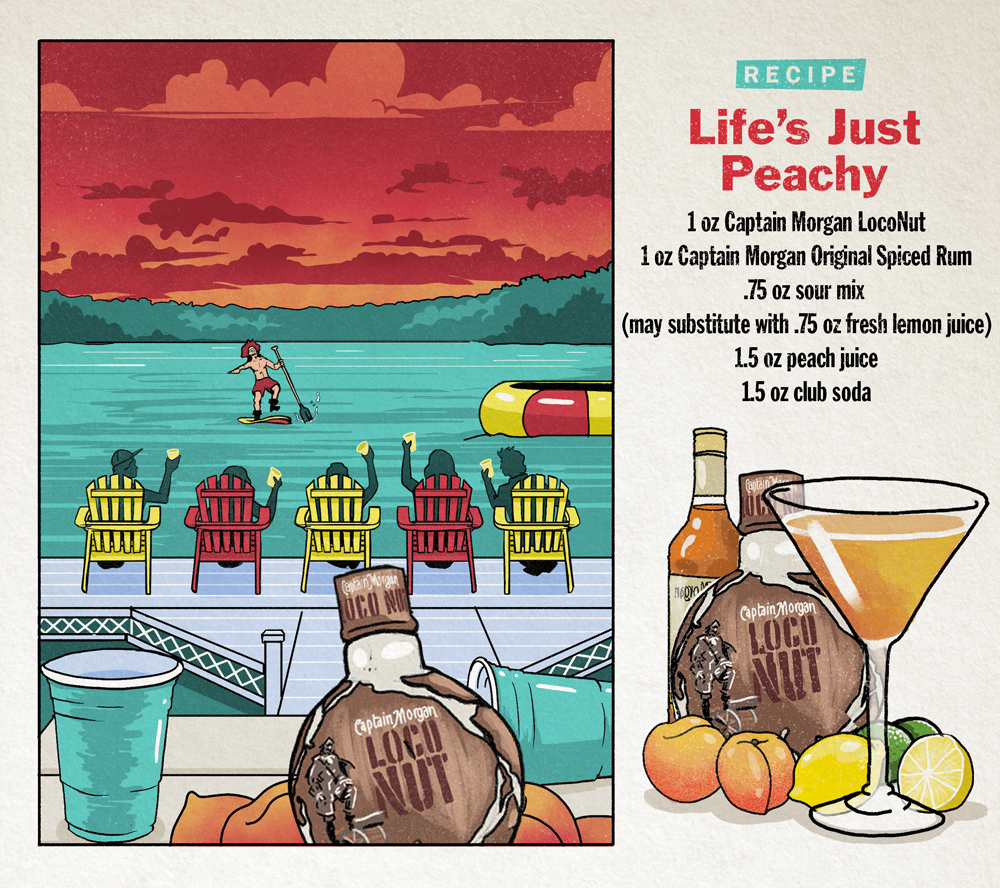 12.
Because those summer nights can get cold, head to the beach with some blankets for a bonfire.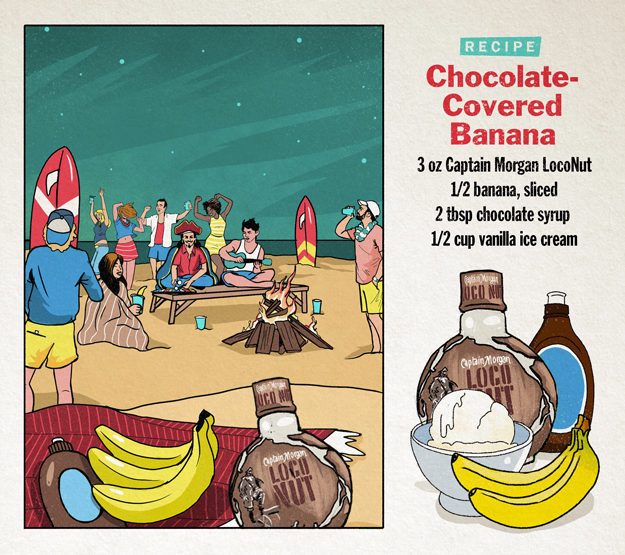 Design by Dan Blaushild / © Buzzfeed
This summer, make each and every week count with new Captain Morgan LocoNut, an insanely delicious shot made with Caribbean rum, coconut liqueur, spice, and natural flavors.
Use your Coconut. Drink Responsibly.