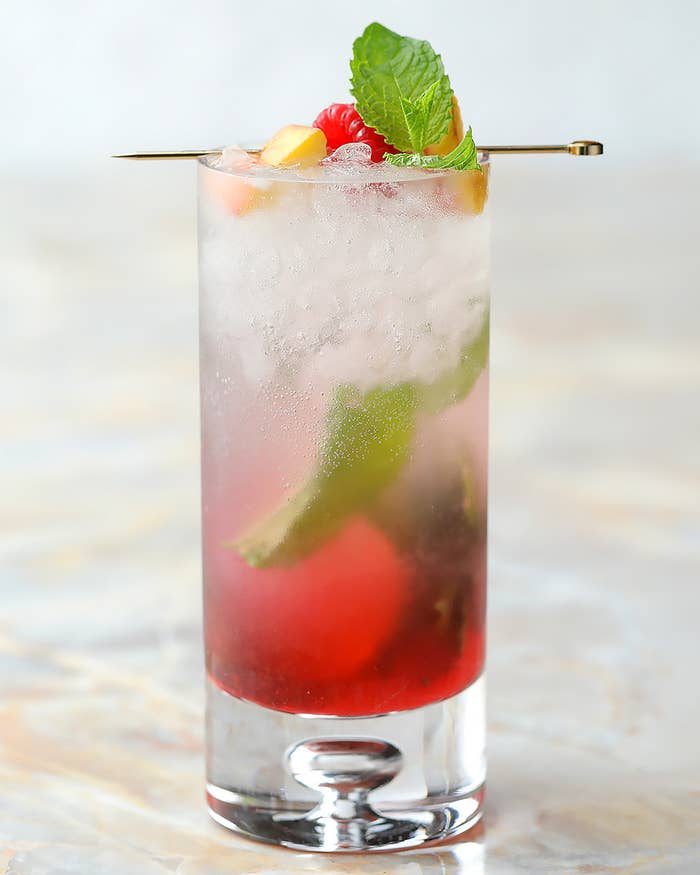 INGREDIENTS
¾ cup sugar
½ cup water
¼ chopped yellow peaches
¼ cup fresh raspberries
1 cup fresh mint leaves
½ cup fresh lime juice
6 ounces Captain Morgan White Rum
Club soda
Peaches, raspberries, mint, lime for garnish
PREPARATION
1. In a small saucepan over medium-high heat, simmer sugar, water, peaches, and raspberries. Cook about 10–12 minutes or until peaches have softened and syrup is pink.
2. Strain and reserve.
3. In a glass, muddle 2 tablespoons fresh lime juice and ¼ cup mint leaves. Top with crushed ice. Add 2½ tablespoons syrup, 1½ ounces rum, and top with club soda.
4. Garnish with additional peach, raspberry, and mint leaves.