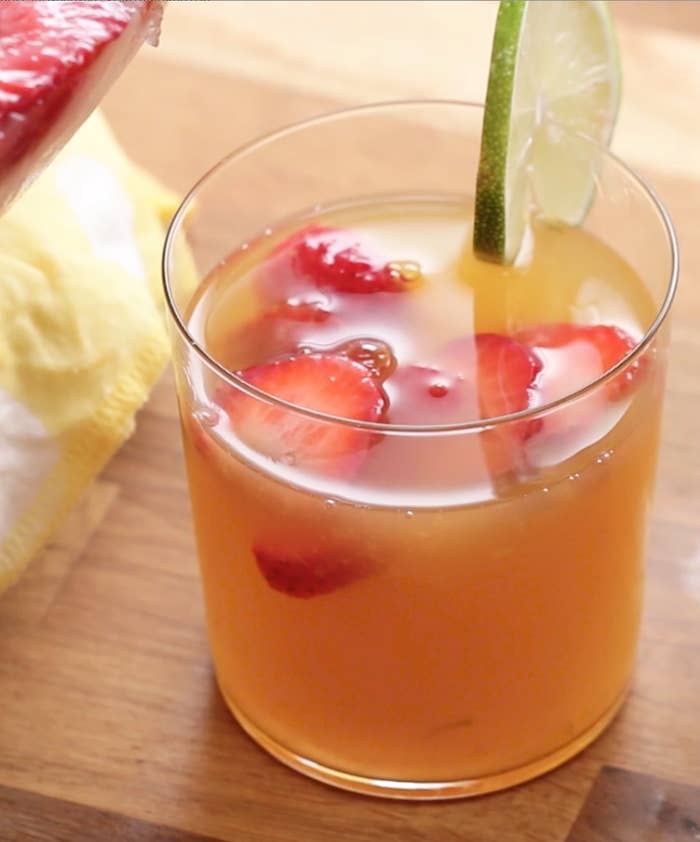 INGREDIENTS
Ice Bowl
Sliced oranges
Sliced limes
Sliced mango
Sliced strawberries
Water
Supplies for Ice Bowl
2 mixing bowls that fit into each other
Masking or electrical tape
Punch
1 ½ cup Captain Morgan Original Spiced Rum
1 cup mango juice (or nectar)
½ cup fresh orange juice
½ cup sliced strawberries
Ginger beer to top
PREPARATION
1. Slice fruit and set aside
2. Take the larger bowl, place the mango and strawberry slices in the bottom. Fill halfway with water.
3. Place the smaller bowl inside the larger and gently press down, making sure the water does not overflow. There should be a 2" gap from the top of the bowl.
4. Use the tape to secure the bowls together, forming a cross hatch. Make sure there is an even opening around the circumference .
5. Drop the oranges and limes around the edge, dispersing them evenly. Add more water until you have about 1" space from the top.
6. Carefully place the bowls into the freezer.
7. Freeze at least 12-16 hours or until completely frozen.
8. Remove tape, place on a towel and allow to sit for about 5 minutes.
9. Pour punch ingredients into ice bowl and serve.
10. Enjoy!