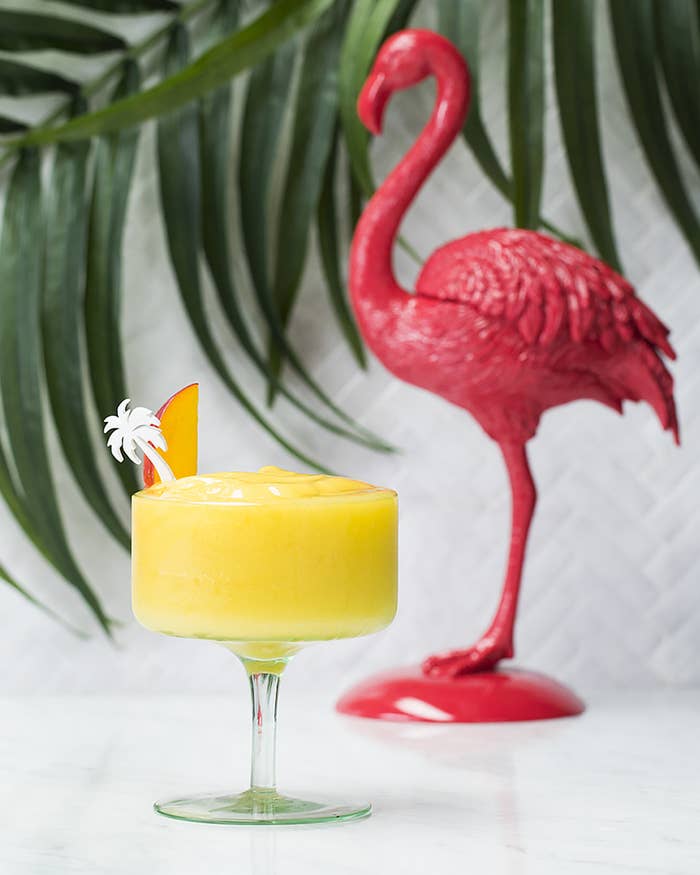 INGREDIENTS:
¼ cup sugar
¼ cup water
2 cups frozen mango chunks
6 ounces Captain Morgan spiced rum
2 ounces simple syrup (recipe below)
1 ounce orange liqueur
3 ounces lime juice
3½ cups ice cubes
PREPARATION:
1 .Make a simple syrup by combining the water and sugar in a medium saucepan and bringing to a boil, stirring until the sugar dissolves. Remove from heat.
2. Combine mango, 2 ounces of simple syrup, rum orange liqueur, lime juice, and ice cubes in a blender. Blend and enjoy!