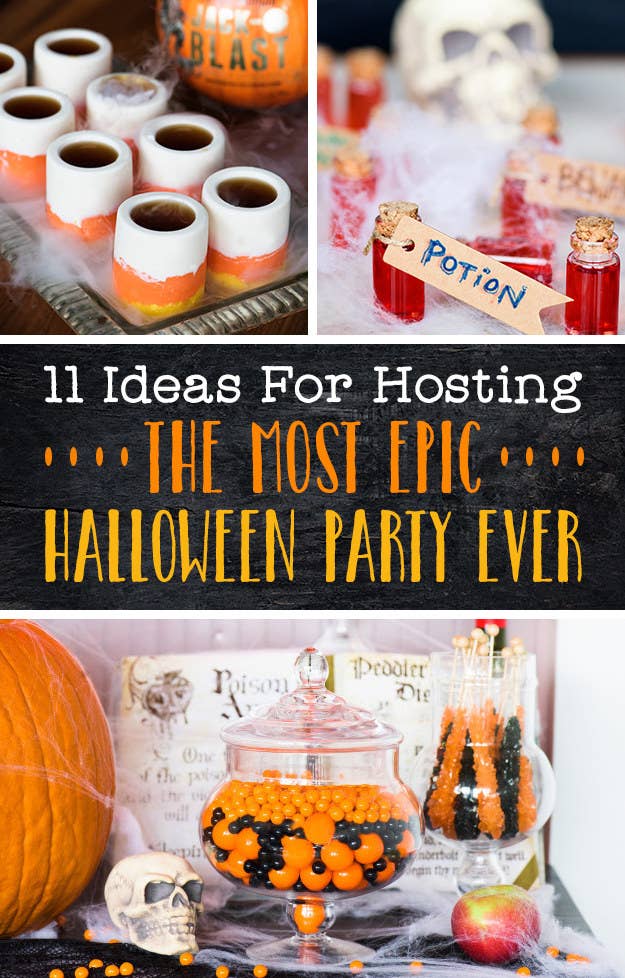 1.
Set up a spooky bar: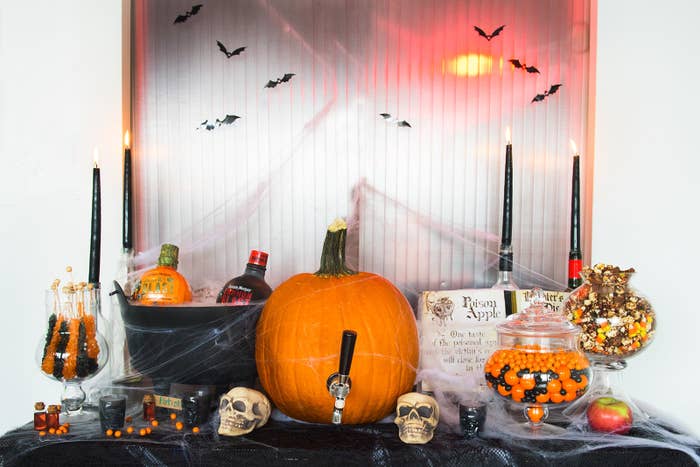 2.
Keep your bottles cold in a witch's cauldron ice bucket: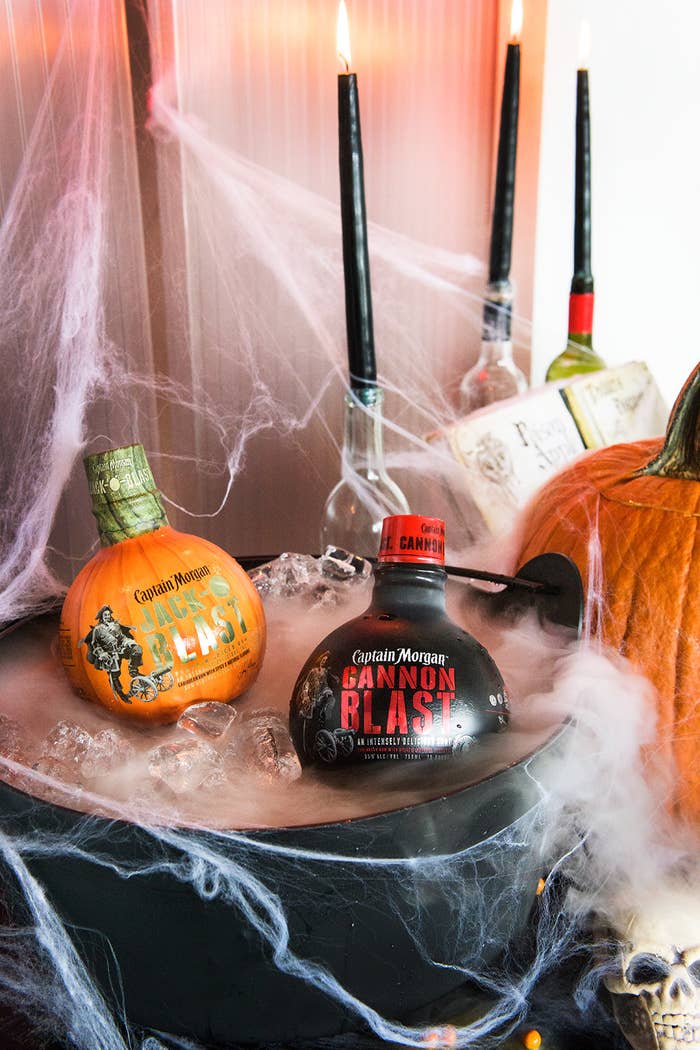 4.
Make some DIY edible candy corn shot glasses: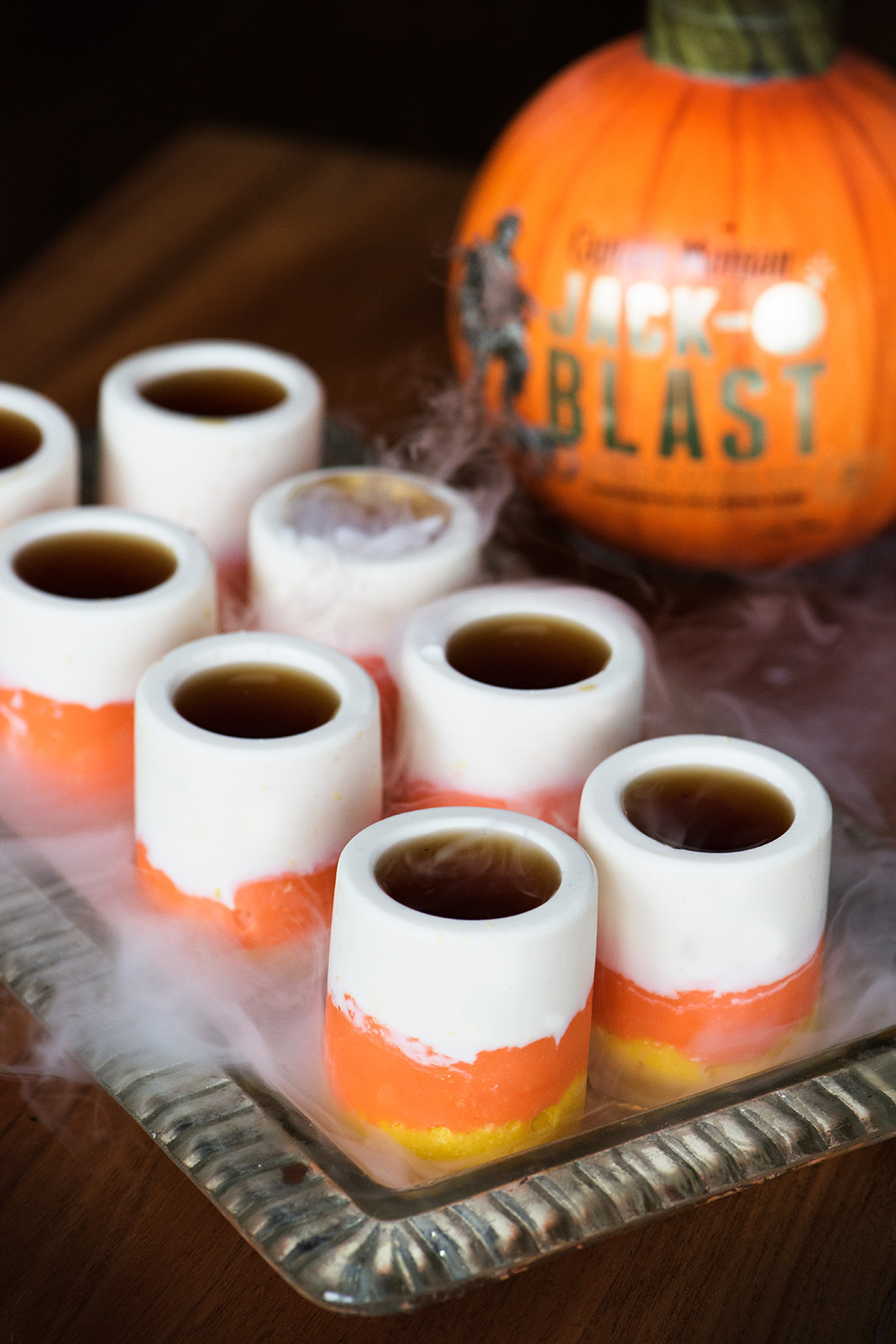 You'll need:
Silicone shot glass mold
White, yellow, and orange candy melts
Instructions:
Melt the candy in separate glass bowls in a microwave or over a double burner. Carefully add the liquid candy to decorating bags. Fill each of the molds 1/3 of the way with the white candy, then repeat with the orange and yellow candy. Tap the molds on the counter in between colors to make sure the candy settles before addd the next color. Allow candy to harden in the refrigerator for at least 30 minutes. Pop the glasses out of the mold!
5.
Fill additional apothecary jars with homemade candy popcorn:
You'll need:
6 cups popped popcorn, lightly salted or kettle-corn style
~1 cup candy corn
~1 cup chopped chocolate Halloween candy (use your favorite kind!)
~1 cup semisweet chocolate chips
Black and orange sprinkles
Instructions:
Combine the popcorn, candy corn, and chopped candy in a large bowl. In a smaller glass microwave-safe bowl, microwave chocolate chips until melted. Pour melted chocolate over popcorn mixture and toss until coated. Top with sprinkles!
See the inspiration
6.
Fill apothecary jars with traditional Halloween treats like orange and black candy: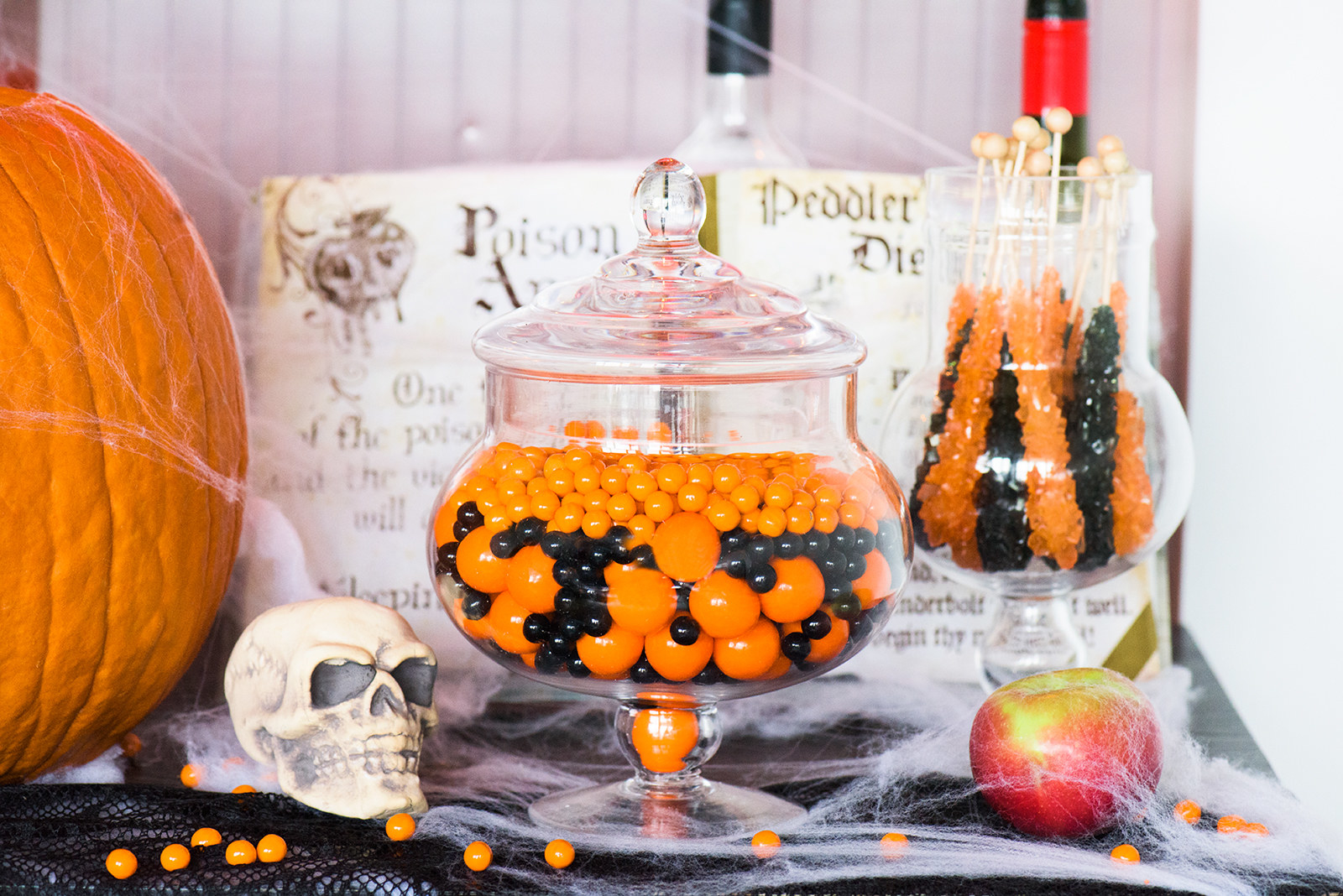 7.
Swap out your regular lightbulbs with creepy red and green ones: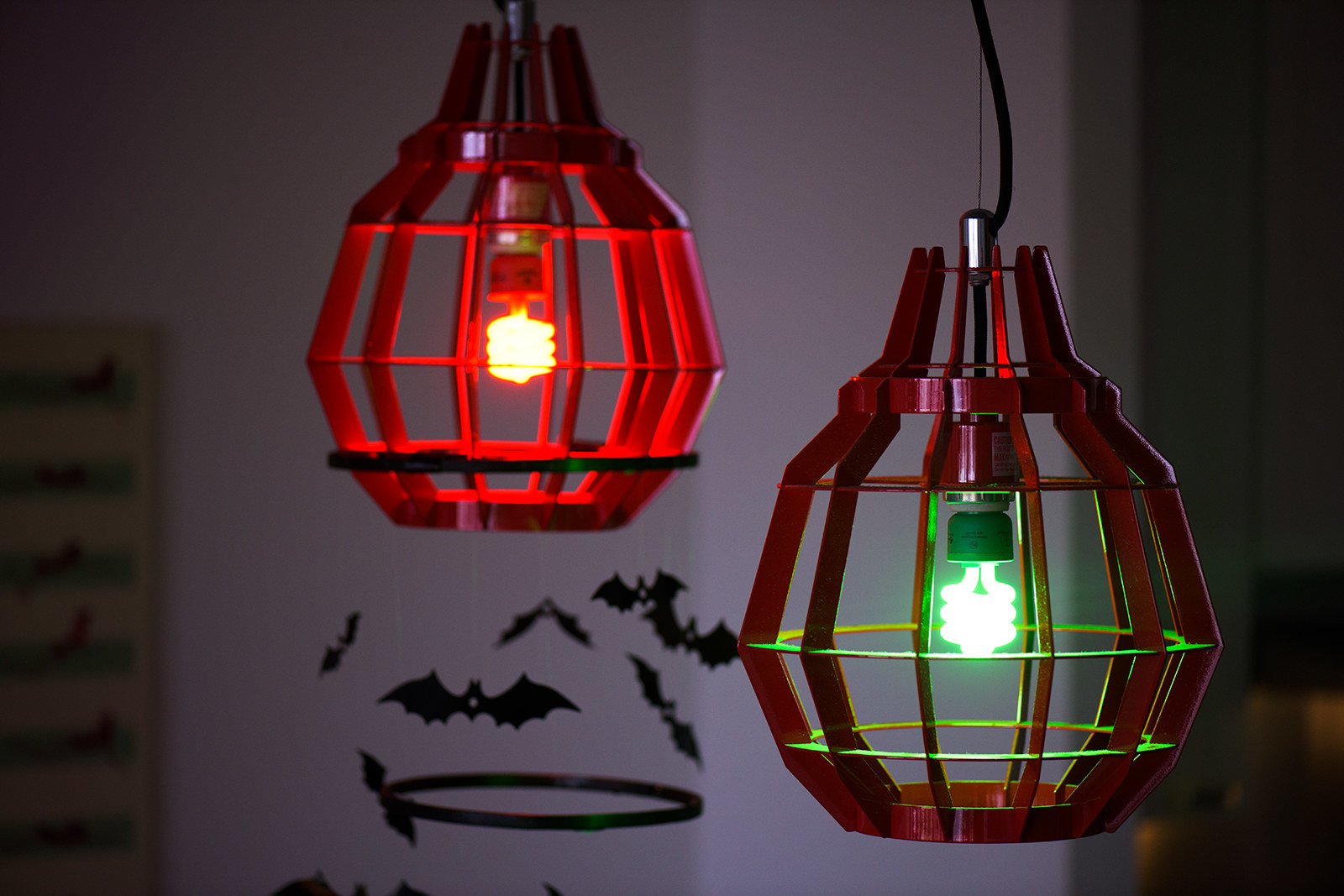 8.
Hang some bat chandeliers: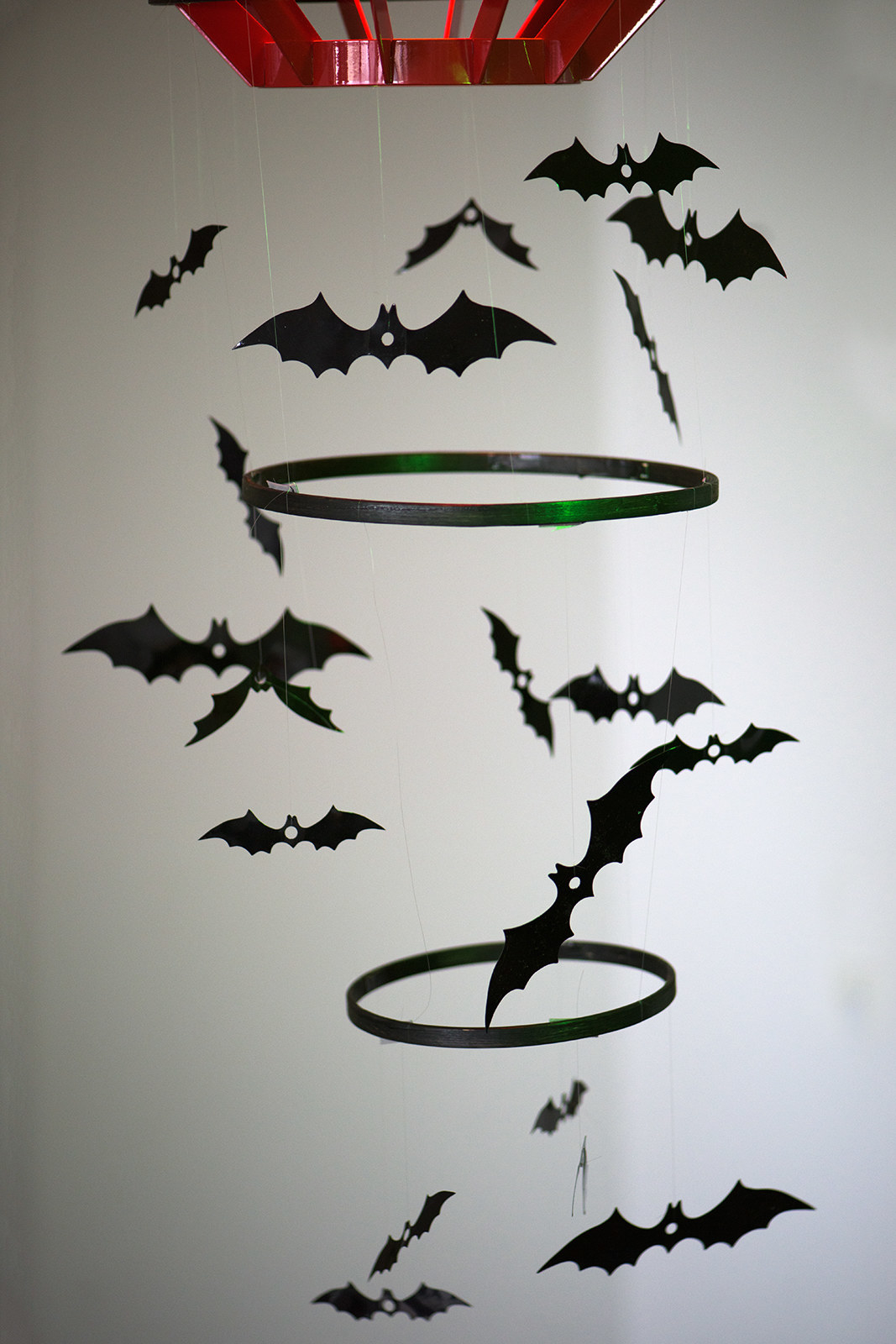 You'll need:
Embroidery hoops of assorted sizes (painted black, optional)
Fishing line
Black bats cut from cardstock
Instructions:
Punch holes in your bats and attach various sizes of fishing line. Grab the inner circle of a medium-to-large embroidery hoop. Attach the bats to the hoop using a square knot. To create a more layered, chandelier effect, hang a smaller hoop from the larger hood and attach bats to that as well.
10.
Serve a grown-up version of the candy apples everyone loves: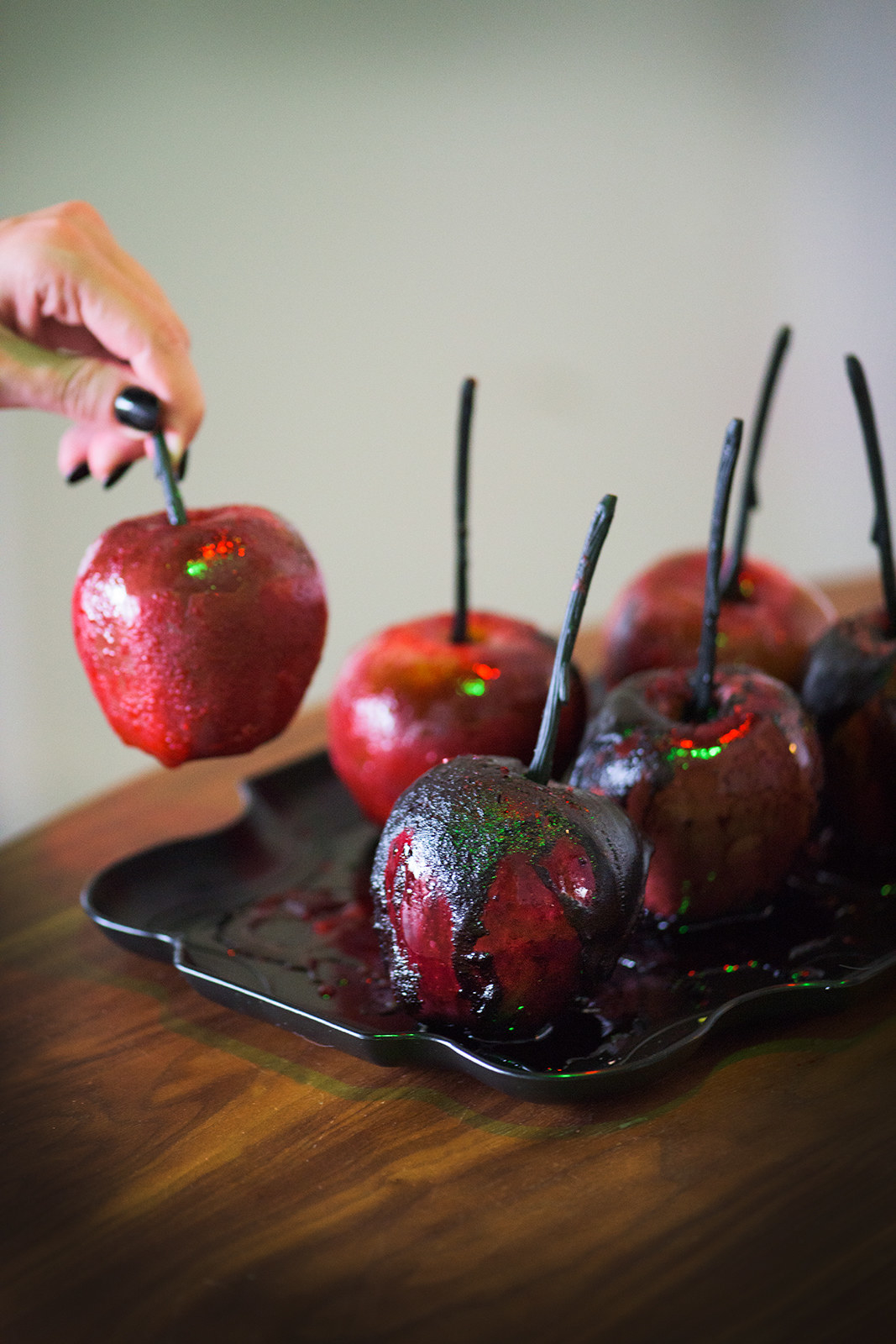 You'll need:
8 medium-size apples (Fiji works best for the red apples, and Granny Smith works well for the black apples)
8 wooden twigs, twimmed
3 cups granulated sugar
1/2 cup light corn syrup
1 cup water
Several drops cinnamon-flavored oil or 1/4 cup cinnamon candies
1/4 teaspoon red food coloring
1/4 teaspoon black food coloring
Candy thermometer
Instructions:
Remove stems from apples and insert twigs. Cook sugar, corn syrup, water, cinnamon candies or cinnamon-flavored oil, and food coloring in heavy-bottom saucepan over medium-low heat, stirring until it boils. Insert candy thermometer and continue cooking, without stirring, until mixture reaches 300°F, 20 to 25 minutes. Remove from heat. Let candy stop bubbling. Dip apples into mixture, swirling apple over pan to let excess drip off. Place dipped apples on parchment-lined pan and let cool until firm, at least 1 hour.
See the inspiration
11.
And decorate a blank wall with a Halloween backdrop.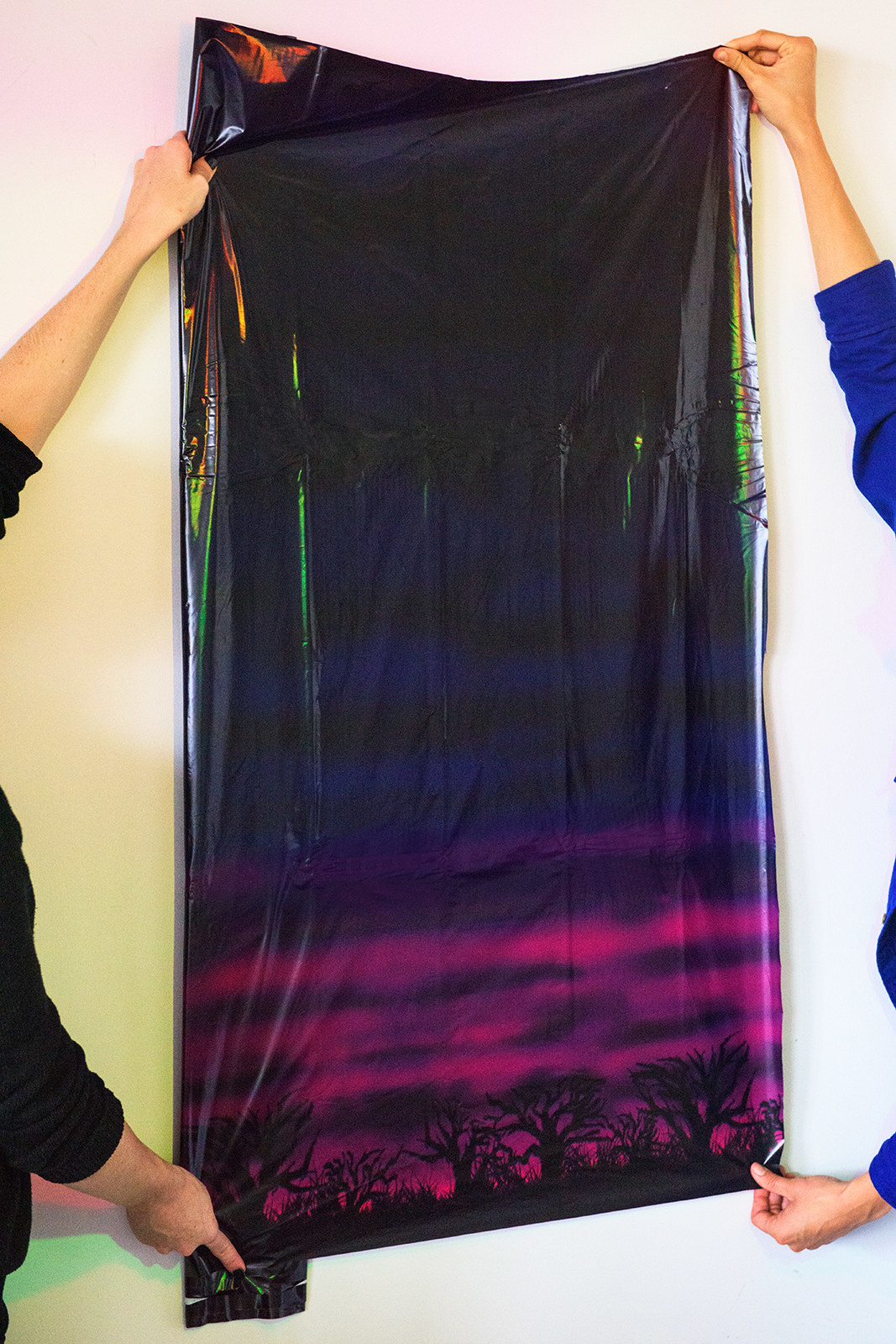 And always remember to drink responsibly, Captain's orders!
CAPTAIN MORGAN CANNON BLAST. Caribbean Rum With Spice And Natural Flavors. 35% Alc/Vol. Captain Morgan Rum Co., Norwalk, CT.
All images Lauren Zaser / © BuzzFeed.