Get your Costco-size tissue box ready, because you're about to be crying for days. The Marin Humane Society reunited a mother pup with her long-lost puppies, and her reaction is so damn cute.
After a dog was "surrendered" to the shelter, the employees noticed she had recently had puppies and did what they could to find them.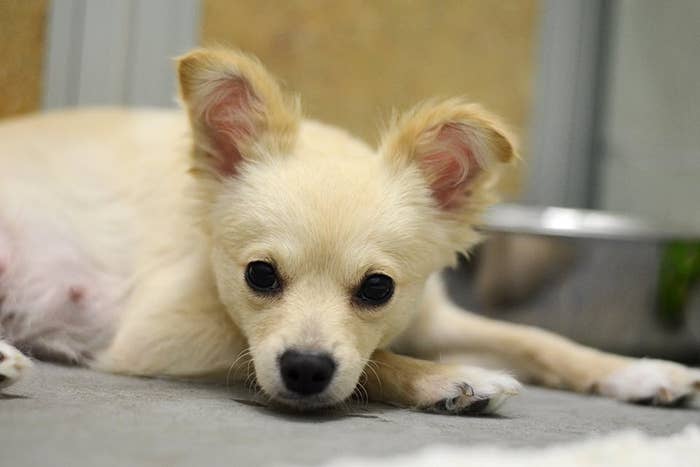 After a ton of investigating, the shelter tracked down the person who dropped off the momma and took in the puppies. They then decided to tape the reunion, and it's beautiful.
As soon as momma saw them, she ran over and clearly couldn't contain her excitement.
After the video went viral, the shelter posted a cheery update stating that they named the mom Cora and named the puppies after Downton Abbey characters. They're all safe and sound and will be placed up for adoption in a few weeks.