You're first asked a series of bacon-related questions, like "How do you like your bacon cooked?" and "You have one piece of bacon left on a date. What do you do?"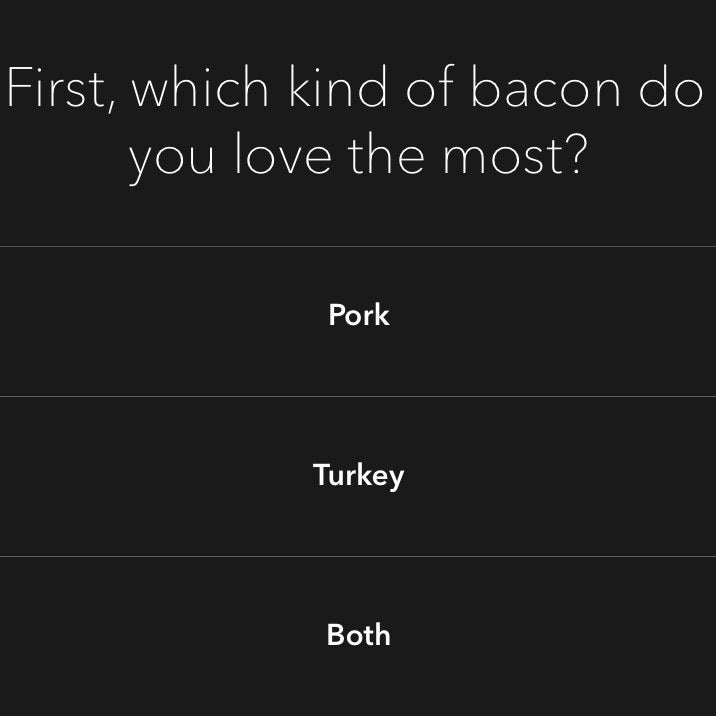 You're then told what type of ~Bacon Lover~ you are so you can prepare yourself for your match made in meat heaven.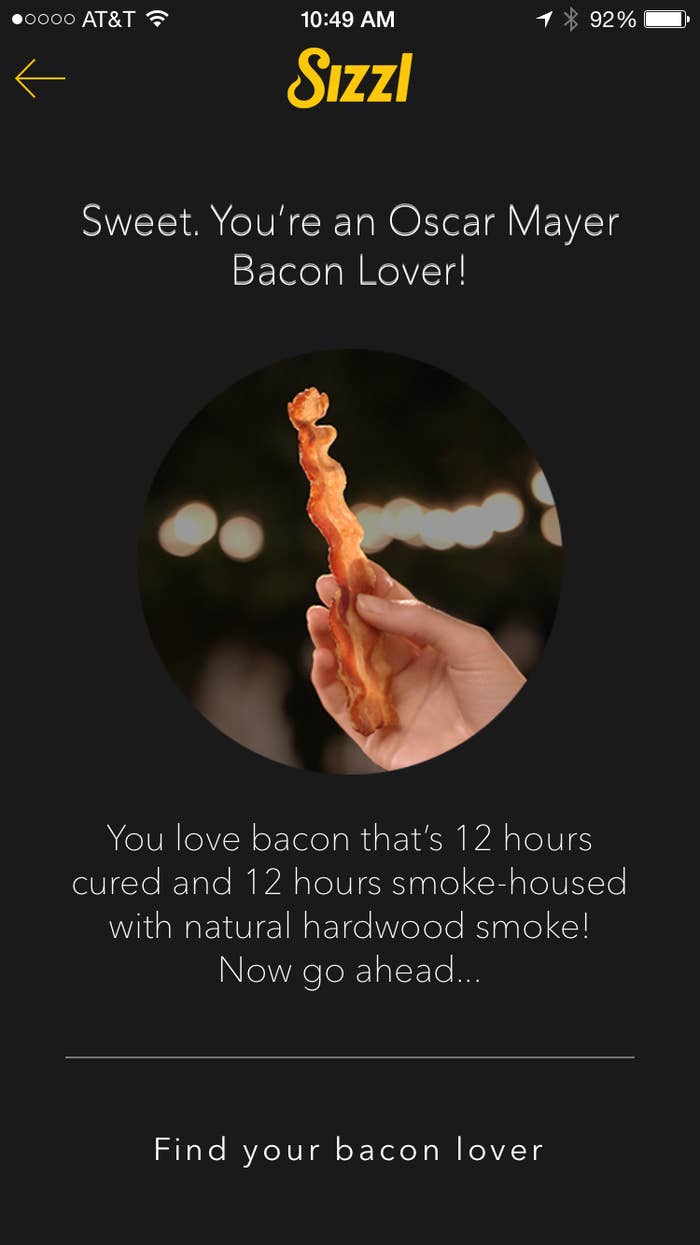 The app feels a lot like Tinder, but with a smokey twist. You see your potential matches along with their bacon preferences and, in some cases, a salty bacon pun.
If you match, you can start a wonderful conversation about all kinds of meats, and if it goes really well, you might even get to cook each other bacon.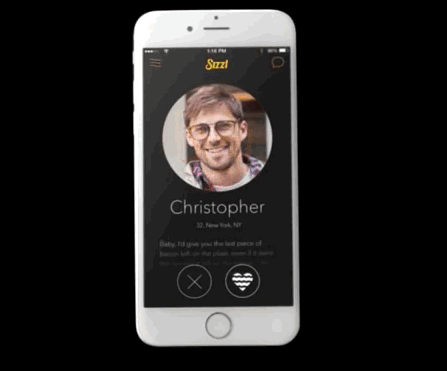 Better start pinning ideas for your bacon-themed wedding!